UFC lightweight champion Khabib Nurmagomedov hopes to fight three times in next 11 months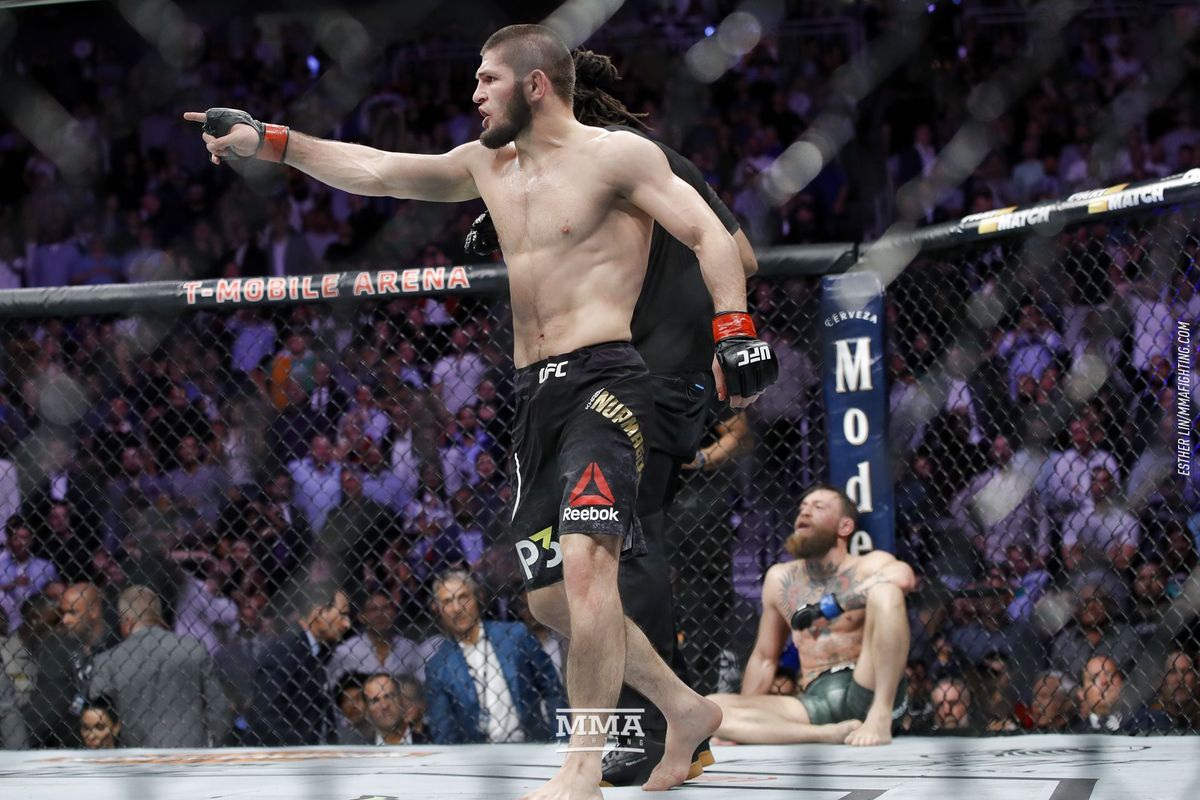 UFC lightweight champion Khabib Nurmagomedov is itching to get back in the octagon and wants to fight as much as possible in the next year.
Khabib's agent Ali Abdelaziz told ESPN that his client hopes to participate in as many as three bouts within the next 11 months.
"He gave me very specific instructions. He said he wants to fight Sept. 7, and again in December. And if Georges St-Pierre can figure things out with the UFC by April, that's the deal. He would like that fight in April." said Abdelaziz.
"The lightweight division has a lot of contenders and we need to keep the division going…Khabib has done this before. He fought Edson Barboza, Al Iaquinta, and Conor McGregor in less than one year. If it can be Georges in April, he would love that fight. If not, it can be any contender."
The topic of a potential rematch with Conor McGregor came up, and Khabib's inner circle did not mince words. They believe McGregor doesn't deserve a rematch, and the controversial Irishman will have to earn his way back to respectability before it is even considered.
"To be honest, Conor is going to have to go out there and fight somebody like Justin Gaethje, Tony Ferguson or Cowboy Donald Cerrone. He's not a worthy enough opponent right now. That's the feeling from all of us, as a team."
Nurmagomedov is undefeated (11-0) since making his UFC debut back in January 2012.
A third Dustin Poirier, Conor McGregor fight is being finalized for UFC 264 on July 10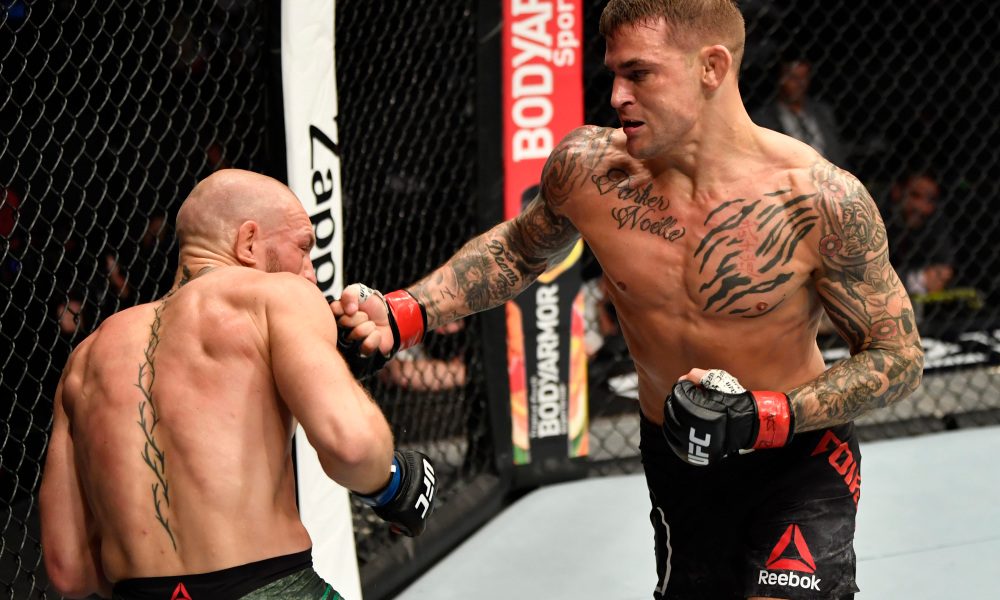 It looks like we will be getting another Conor McGregor/Dustin Poirier fight this summer.
According to reports, a trilogy bout between the two lightweights in being finalized as the main event for UFC 264 on July 10 at a yet-to-be determined location.
Poirier and McGregor first fought in 2014, which resulted in a first-round knockout win for the Irishman.
Recently at UFC 257 on January 24, 2021, Poirier got his revenge and won with a second-round TKO.
Not too long after the fight, the Louisiana native was apparently offered a shot at the vacant lightweight title, but has apparently chosen to go for a bigger payday with a trilogy fight vs McGregor.
Khabib Nurmagomedov, Justin Gaethje bout expected to take place on 'Fight Island' next month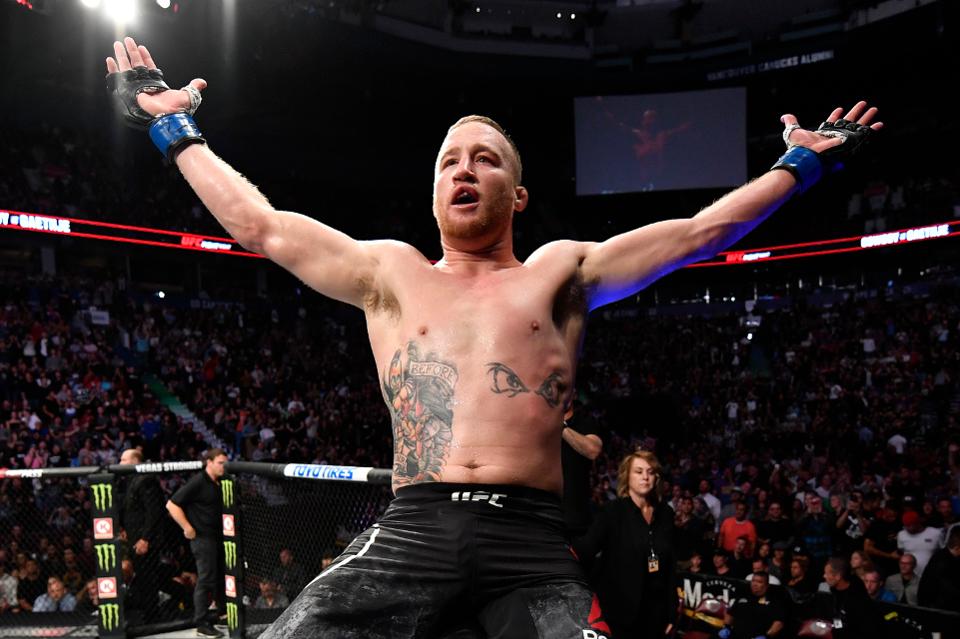 Justin Gaethje won't have a lot of time to bask in his impressive UFC 249 victory.
UFC president Dana White has all but confirmed that the 31-year old will square off against Khabib Nurmagomedov unified lightweight title to take place on the mysterious location known as 'Fight Island' sometime in June.
"I don't know if it will be the first one, but it will be on 'Fight Island,' unless miraculously the world comes back together faster than I think it's gonna." said White.
"Hopefully ['Fight Island'] will be done by mid-June, and I could put on a fight that weekend that it's done, or end of June."
Gaethje, who was inserted into his UFC 249 bout with Tony Ferguson weeks before the fight due to Nurmagomedov's inability to leave Russia, surprised the MMA world with a fifth round TKO victory on Saturday. He is on a four fight winning week.
Nurmagomedov is undefeated (12-0) since making his UFC debut back in January 2012. His last fight was a submission (rear-naked choke) victory over Dustin Poirier at UFC 242 in the United Arab Emirates in September 2019.
Conor McGregor to make UFC return with Las Vegas fight on January 18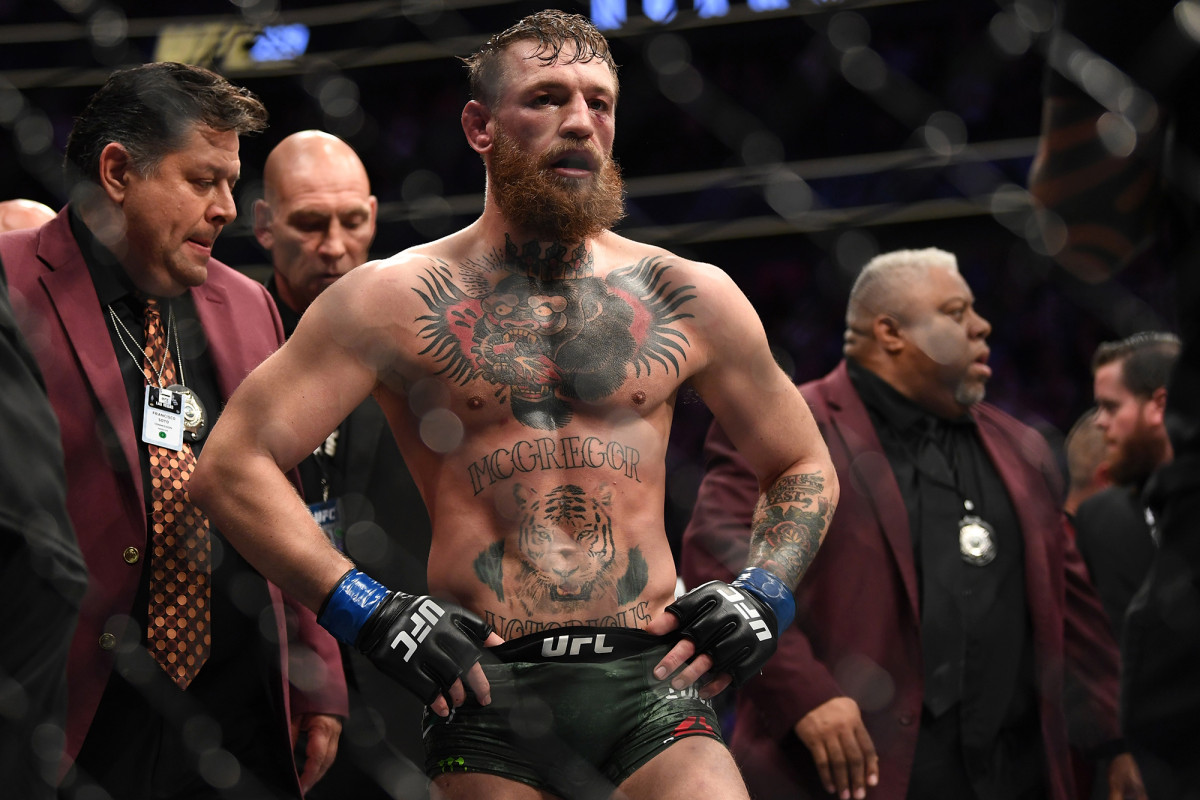 Former UFC featherweight and lightweight champion Conor McGregor will be making his return to the octagon early next year
The controversial Irishman confirmed that he will participate in his first MMA fight in over a year when he headlines the promotion's card at T-Mobile Arena in Las Vegas on Saturday, January 18, 2020.
"That is my comeback fight. It is 12 weeks this Saturday. I am in prime physical condition. I have agreed the date with the company," said McGregor.
However, much of the details about the bout are yet to be revealed. He also prefers to keep the identity of his opponent under wraps for the time being.
"If I was to give you people the name, which I would love to do, I know the UFC would flip it because they are a crafty company."
McGregor hasn't fought since being submitted by Khabib Nurmagomedov at UFC 229 in October 2018.
The 31-year old is looking to rebrand his image after it has taken a hit due to various legal issues over the past couple of years.
Along with two sexual assault allegations against him, McGregor has had video of him punching an elderly man at a bar surface online, an arrest for smashing a person's phone in Florida, and attacking a bus of MMA fighters at Barclays Center in Brooklyn last April.
He claims to have changed his behaviour, quit drinking alcohol, and will now devout all of his focus to regaining his MMA glory.
"I am focused here…I am structured now." added McGregor.