Lehner unsure about free agency plans after incredible season with Islanders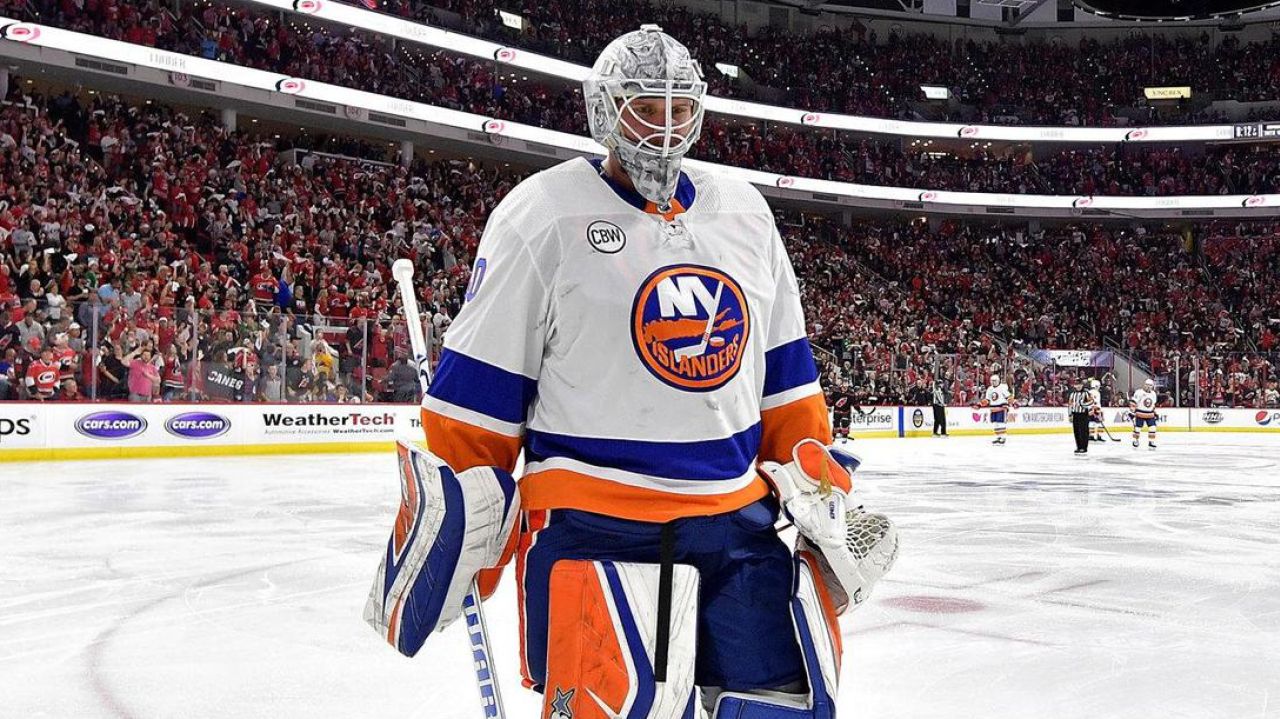 He may have shocked the hockey world this season with an incredible comeback year, but Robin Lehner is not ready to decide on his future just yet.
New York Islanders goalie Robin Lehner admits he had the time of his life in 2018/19, but isn't ready just yet to make any major commitments just yet.
"It's a little bit too much emotions right now," said Lehner about his free agency plans.
"I really like everyone here. This group is incredible, some of the best people I've been around. I've been in the League for a while now. We'll see what God has in store for me."
The 27-year-old, who signed a one-year deal with the Islanders last July, overcame alcoholism and mental health issues and put together an incredible season that landed him his first-ever Vezina Trophy finalist nomination.
He posted a 25-13-5 record with a 2.13 goals-against average,.930 save percentage and six shutouts in 46 games this past season.
His dream run ended after the Islanders got swept in a 5-2 loss to the Carolina Hurricanes in Game 4 last Friday.
Red Wings forward Tyler Bertuzzi enters NHL's COVID-19 protocol, will miss at least five games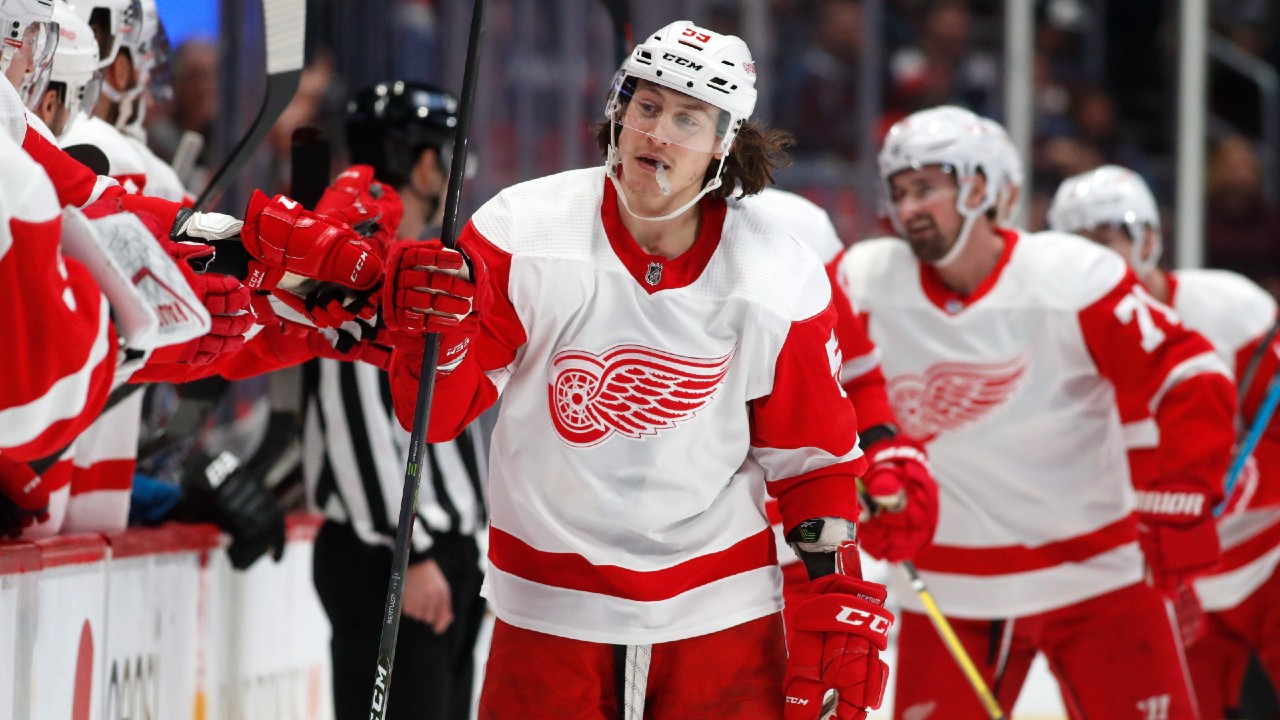 One of the NHL few unvaccinated players has contracted COVID-19.
The Detroit Red Wings confirmed that forward Tyler Bertuzzi has entered the league's COVID-19 protocol. He will be sidelined for a minimum of 10 days, which means he will miss the team's next five games.
Red Wings head coach Jeff Blashill says Bertuzzi is asymptomatic.
The 26-year old has posted nine goals and nine assists in 20 games this season.
Is William Nylander the Leafs' most valuable player? | NSS Live with Frank D'Angelo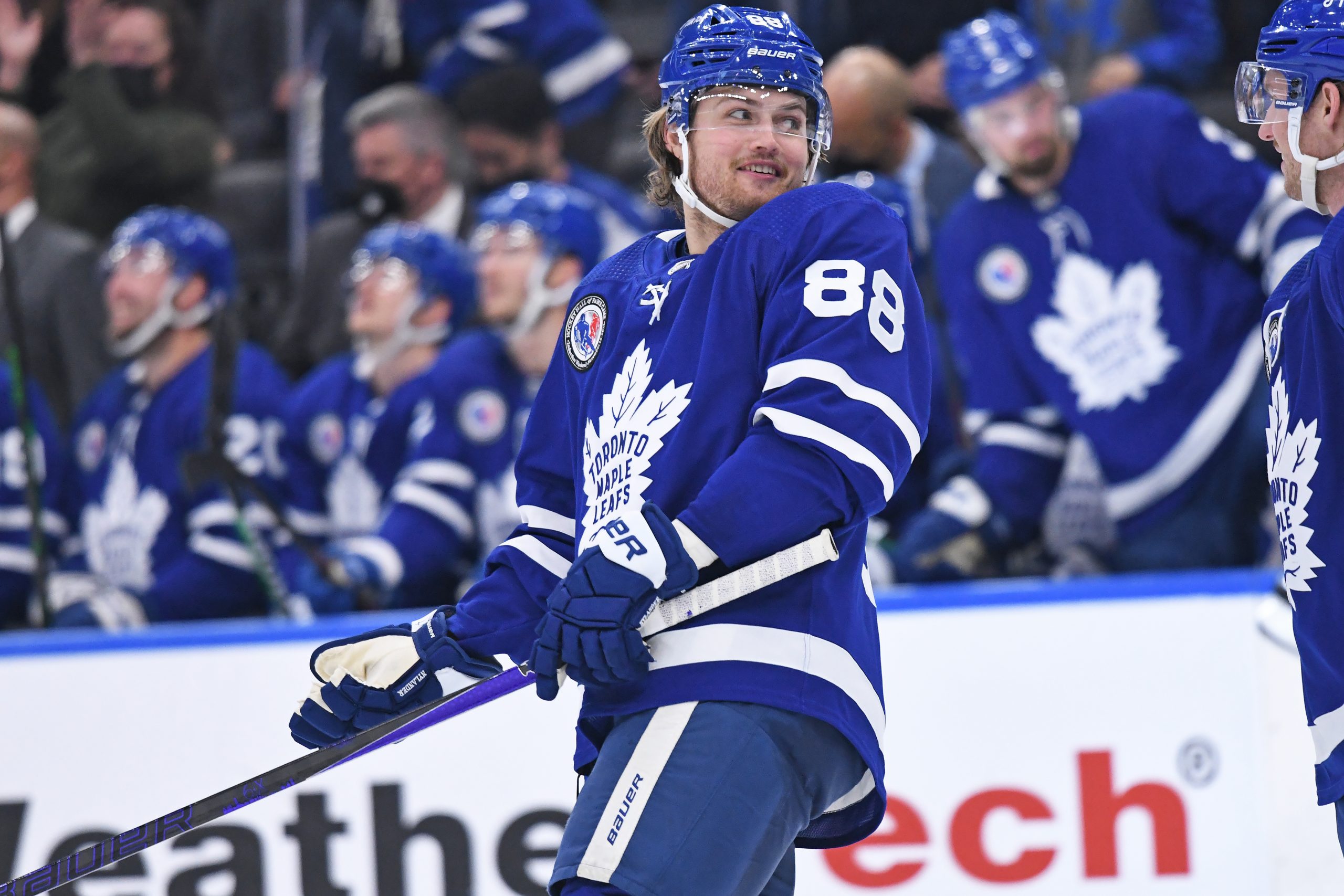 Earlier this week on NSS Live, Frank D'Angelo and co-hosts Bill Watters and Joe Tilley discuss the Toronto Maple Leafs' red-hot month of November, and went as far as to suggest that William Nylander might be the team's most valuable player!
Here's why they believe an argument could be made for such a bold statement:
Canadiens fire GM Marc Bergevin and assistant GM Trevor Timmins; hire Jeff Gorton to be executive vice president of hockey operations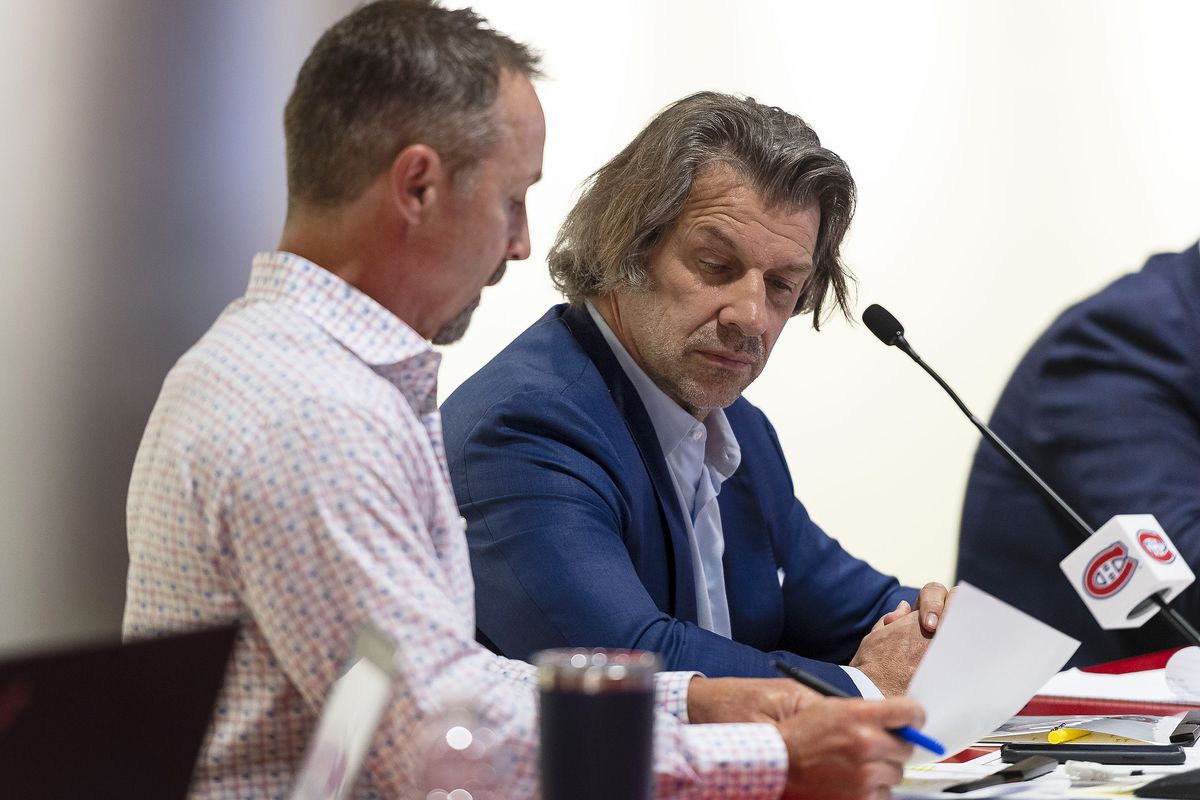 Following a horrendous start to the season, the Montreal Canadiens have cleaned house in their front office.
The Canadiens announced on Sunday that they have fired GM Marc Bergevin, assistant GM Trevor Timmins and senior vice president for public affairs and communications Paul Wilson. Assistant GM Scott Mellanby formally announced his resignation after not being given the newly vacant General Manager role.
Canadiens owner Geoff Molson released a statement about the shocking news:
"On behalf of myself and the organization, I wish to thank Marc Bergevin, Trevor Timmins, and Paul Wilson for their passion and engagement towards our Club over the last years. Their relentless work allowed our fans to experience many memorable moments, including last summer's playoff run that culminated with the Stanley Cup Final. We wish them all the success they deserve in the pursuit of their careers. I think, however, that the time has come for a leadership change within our hockey operations department that will bring a new vision and should allow our fans and partners to continue cheering for a championship team."
Shortly after, the team announced that they have hired former New York Rangers executive Jeff Gorton as their executive Vice President of Hockey Operations. He has since told the media he has not decided on the GM role yet, but confirmed that it will be someone who is French and/or French speaking.
The Canadiens, who are fresh off a Cinderella run to the Stanley Cup Final, sit fourth last in the entire league with a 6-15-2 record.