TJ Dillashaw surrenders UFC bantamweight title, suspended one year after failed drug test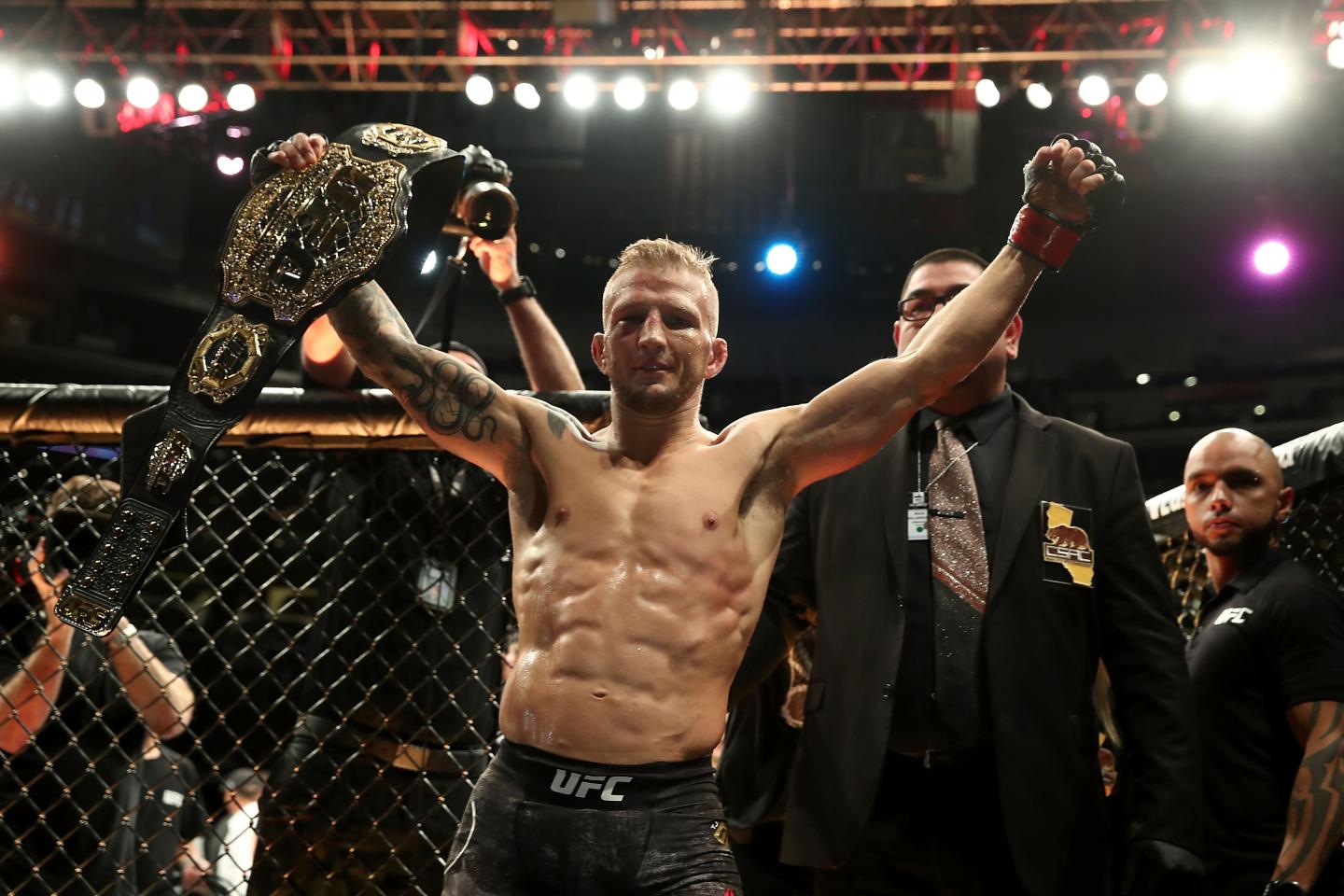 TJ Dillashaw has joined a list of four other fighters in UFC history that have been forced to give up their championship belts due to doping.
The UFC bantamweight title holder confirmed that he has voluntarily given up his UFC bantamweight title after the New York State Athletic Commission and the United States Anti-Doping Agency determined he tested positively for a banned substance while preparing for his loss to Henry Cejudo for the UFC Flyweight Championship at 'UFC Fight Night: Cejudo vs. Dillashaw' in Brooklyn, New York on January 19.
As a result, he will also be suspended from fighting for a year retroactive to the night of his recent defeat.
"To all my fans, I wanted to be the first one to let you know that USADA and the NYSAC have informed me of an adverse finding in a test taken for my last fight." said Dillashaw in a statement released through his official Instagram page.
While words can't even begin to express how disappointed I am at this time, please know that I'm working with my team to understand what has occurred and how to resolve this situation as quickly as possible. Out of fairness and respect to the rest of my division, I've informed the UFC that I'll be voluntarily relinquishing my title while I deal with this matter. I want to thank all of you in advance for the support."
UFC lightweight champion Khabib Nurmagomedov hopes to fight three times in next 11 months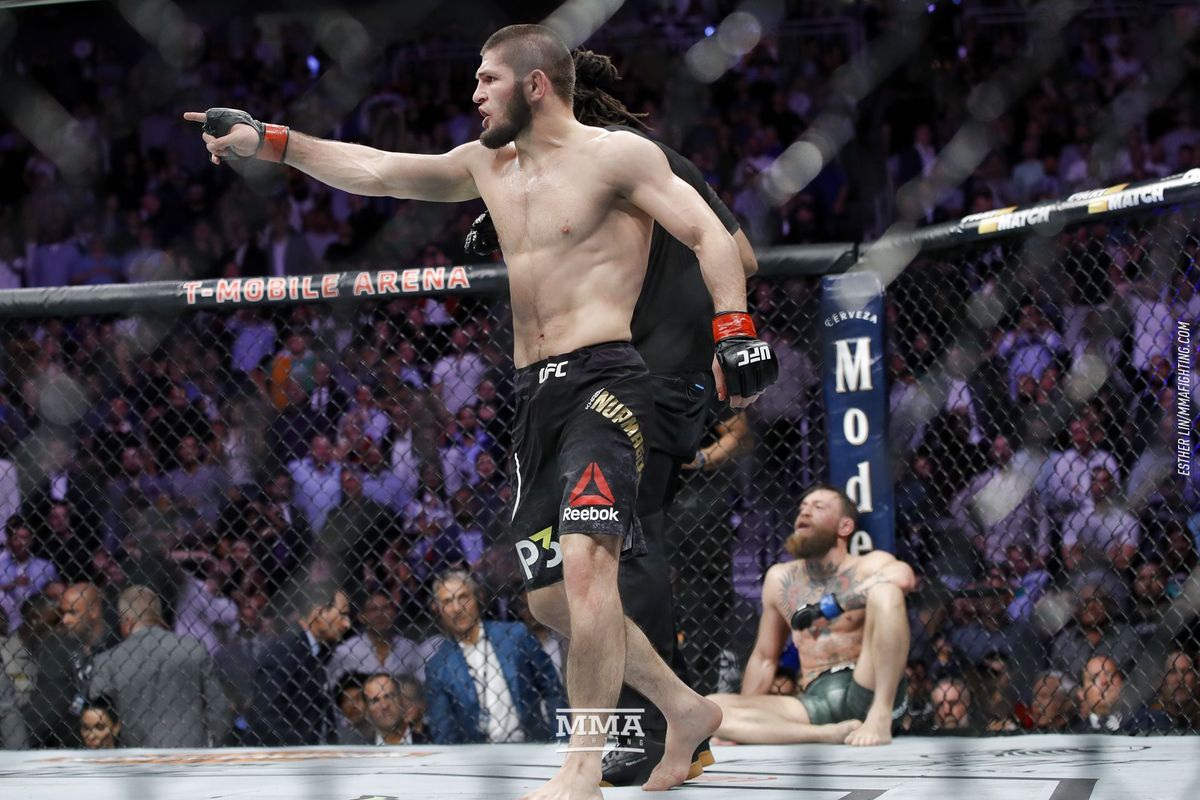 UFC lightweight champion Khabib Nurmagomedov is itching to get back in the octagon and wants to fight as much as possible in the next year.
Khabib's agent Ali Abdelaziz told ESPN that his client hopes to participate in as many as three bouts within the next 11 months.
"He gave me very specific instructions. He said he wants to fight Sept. 7, and again in December. And if Georges St-Pierre can figure things out with the UFC by April, that's the deal. He would like that fight in April." said Abdelaziz.
"The lightweight division has a lot of contenders and we need to keep the division going…Khabib has done this before. He fought Edson Barboza, Al Iaquinta, and Conor McGregor in less than one year. If it can be Georges in April, he would love that fight. If not, it can be any contender."
The topic of a potential rematch with Conor McGregor came up, and Khabib's inner circle did not mince words. They believe McGregor doesn't deserve a rematch, and the controversial Irishman will have to earn his way back to respectability before it is even considered.
"To be honest, Conor is going to have to go out there and fight somebody like Justin Gaethje, Tony Ferguson or Cowboy Donald Cerrone. He's not a worthy enough opponent right now. That's the feeling from all of us, as a team."
Nurmagomedov is undefeated (11-0) since making his UFC debut back in January 2012.
Colby Covington says a possible bout with Khabib Nurmagomedov would be the 'easiest fight' of his career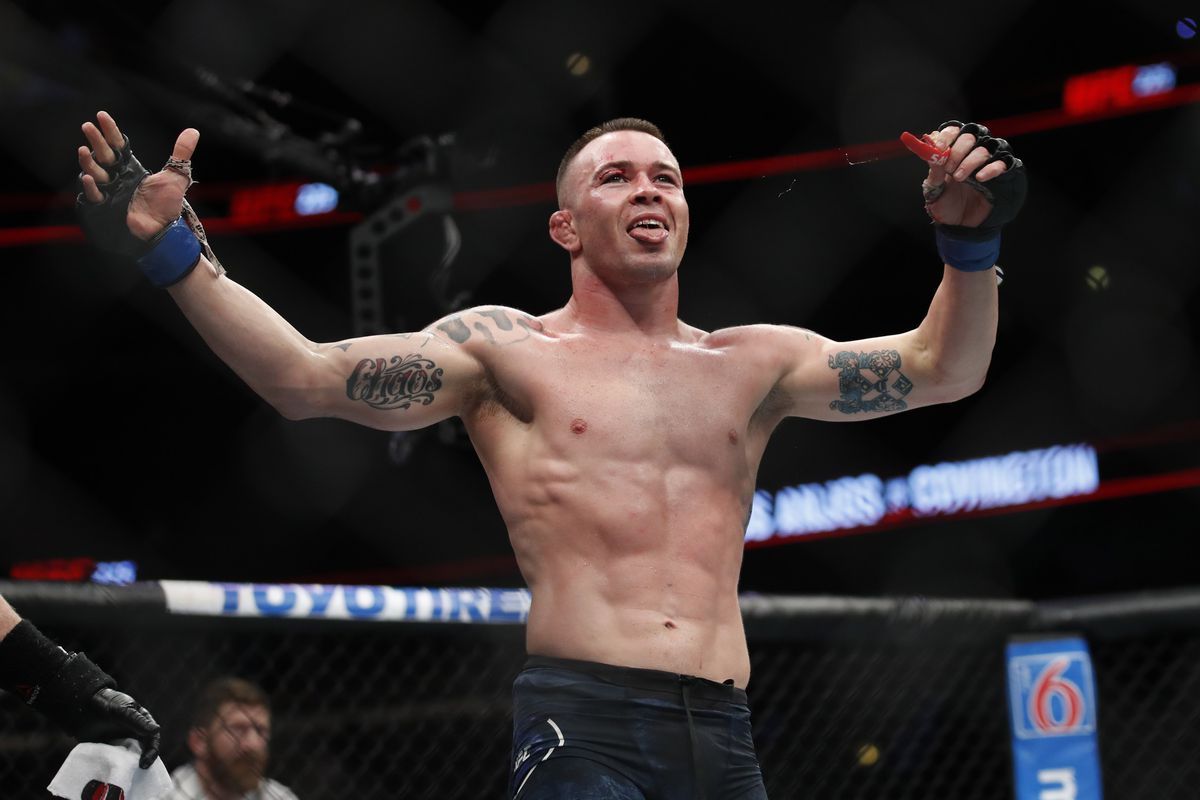 Colby Covington is never going to back down from a little trash talk.
The former UFC welterweight champion, who is poised to fight Kamaru Usman at a yet-to-be determined date, was asked during an interview with Submission Radio if he would be down to fight Khabib Nurmagomedov assuming he beats Usman for the Welterweight championship.
Not only would he agree to such a fight, he feels he would dominate the undefeated Russian in the octagon (who coicidentally has the same manager as Usman).
"Yeah, I mean, it's an easy fight." said Covington.
"And he's already been asking to fight GSP in between welterweight and lightweight, and I can make in between welterweight and lightweight cause I'm not a big welterweight. So, it's gonna be more rewarding to smash two of Ali's biggest clients and just leave him crying, dude. He's already emotional. You saw how emotional he was at the last fight. So, taking down two of his clients and meal tickets is gonna be a sweet feeling."
Convington is currently on a six-fight win-streak, and won his last bout via unanimous decision against Rafael dos Anjos at UFC 225 on June 9, 2018.
Cerrone lashes out at McGregor for refusing to agree to a fight unless its a main event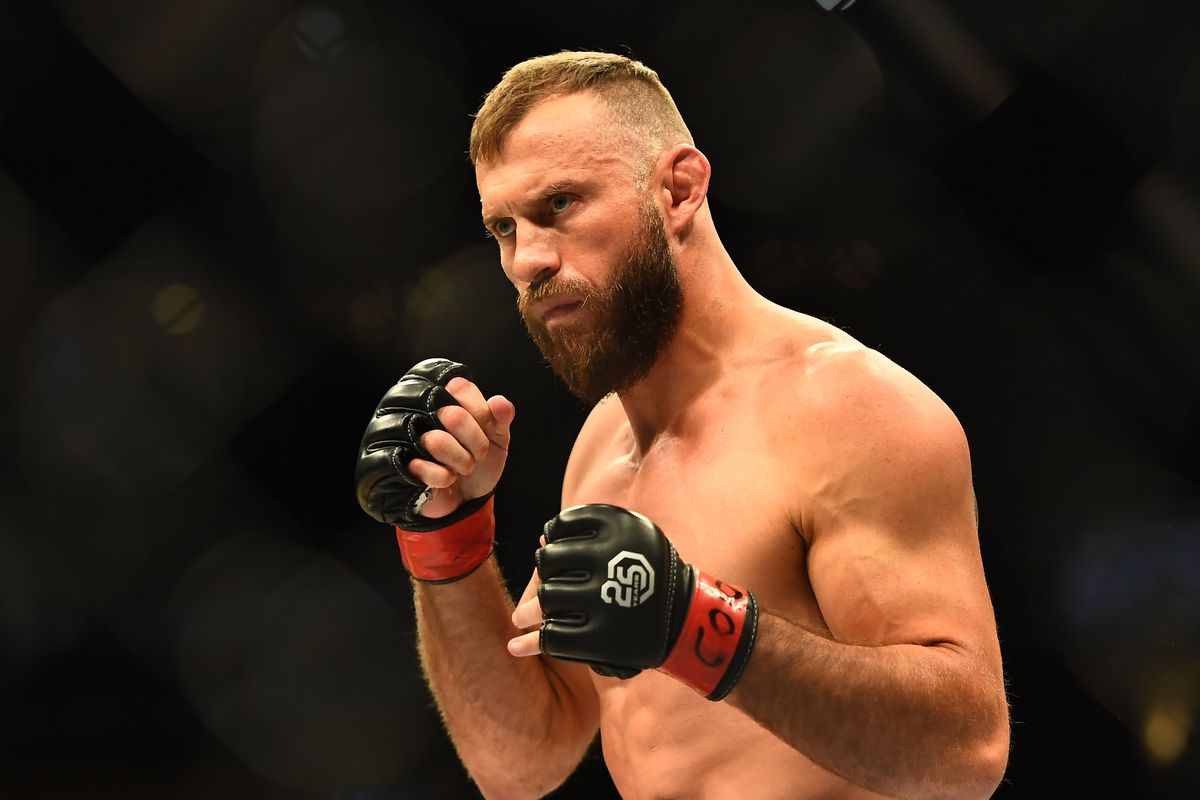 Donald Cerrone is growing impatient of Conor McGregor's stubbornness regarding a future fight, and decided to make his gripe with the Irishman public on Thursday.
According to Donald "Cowboy" Cerrone, the reason why a fight with McGregor hasn't been finalized yet is because of one thing: ego.
"Conor won't fight unless it's a main event," said Cerrone on Thursday.
"I don't know if it's an ego thing or a status thing for him. I don't give a shit. I'll fight anyone, anywhere, and I stand by that all the time. I guess he's a prima donna and only takes main event spots, I don't know."
Cerrone, 35, has bounced back after a tough streak of three straight losses, establishing himself as one of the main contenders in the lightweight division. He most recently won via TKO (head kick and punches) vs Alexander Hernandez at 'UFC Fight Night: Cejudo vs. Dillashaw' in Brooklyn, New York on January 19.
McGregor, on the other hand, has fought just once in the UFC since the start of the 2017 calendar year due to his his highly publicized boxing debut against Floyd Mayweather in August of that year followed by a hiatus from fighting. His last fight was a loss via submission against Khabib Nurmagomedov at UFC 229 last October.