TJ Dillashaw surrenders UFC bantamweight title, suspended one year after failed drug test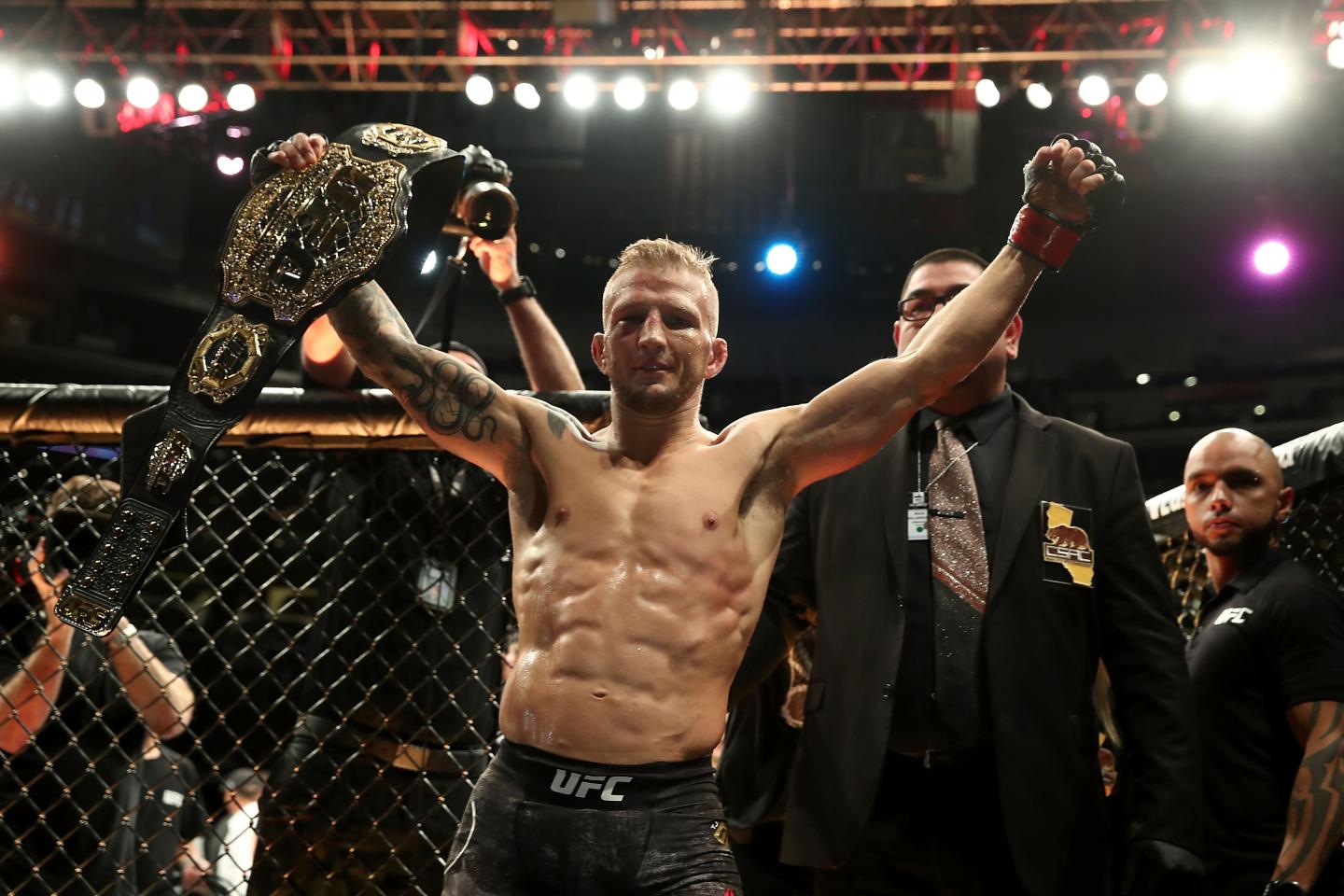 TJ Dillashaw has joined a list of four other fighters in UFC history that have been forced to give up their championship belts due to doping.
The UFC bantamweight title holder confirmed that he has voluntarily given up his UFC bantamweight title after the New York State Athletic Commission and the United States Anti-Doping Agency determined he tested positively for a banned substance while preparing for his loss to Henry Cejudo for the UFC Flyweight Championship at 'UFC Fight Night: Cejudo vs. Dillashaw' in Brooklyn, New York on January 19.
As a result, he will also be suspended from fighting for a year retroactive to the night of his recent defeat.
"To all my fans, I wanted to be the first one to let you know that USADA and the NYSAC have informed me of an adverse finding in a test taken for my last fight." said Dillashaw in a statement released through his official Instagram page.
While words can't even begin to express how disappointed I am at this time, please know that I'm working with my team to understand what has occurred and how to resolve this situation as quickly as possible. Out of fairness and respect to the rest of my division, I've informed the UFC that I'll be voluntarily relinquishing my title while I deal with this matter. I want to thank all of you in advance for the support."
Conor McGregor undergoes successful three-hour leg surgery, vows to 'come back better than ever'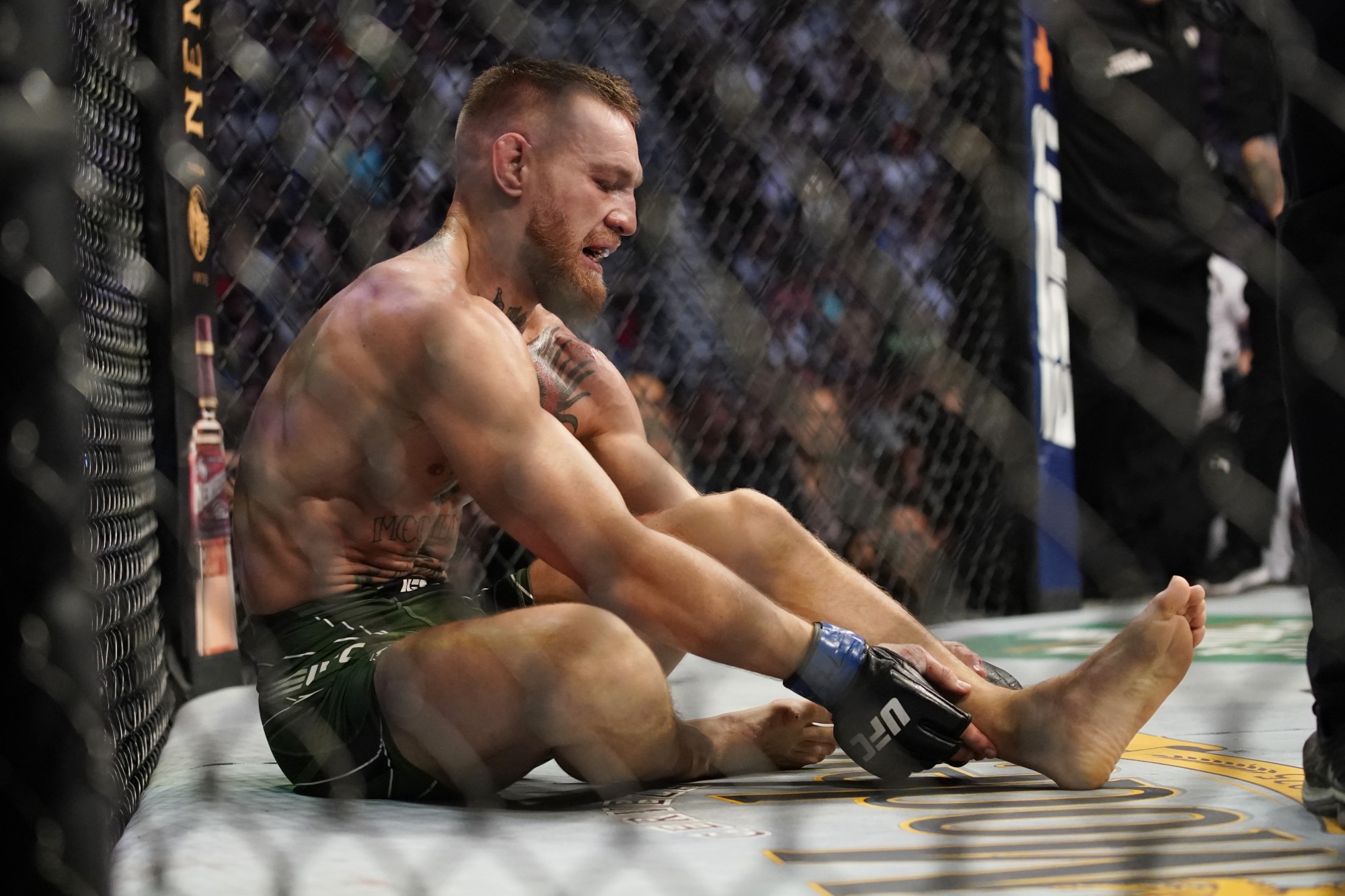 UFC star Conor McGregor announced that he has undergone successful surgery to repair fractures of the tibia and fibula in his left leg. The procedure lasted three hours.
"Onwards and upwards we go…We dust ourselves off. We build ourselves back and we come back better than ever. Let's go team" said McGregor following the surgery.
He sustained the devastating injury during the first round of his fight against Dustin Poirier this past weekend at UFC 264.
Despite a doctor's stoppage, he sustained yet another loss to his resume. He has lost three of his past four bouts since returning to the UFC after his boxing debut against Floyd Mayweather.
Whether the fans want it or not, it appears that we will get another fight between Poirier and McGregor.
"When Conor is healed and ready to go, we'll do the rematch, I guess…Poirier will do his thing until Conor is ready" said UFC president Dana White.
A third Dustin Poirier, Conor McGregor fight is being finalized for UFC 264 on July 10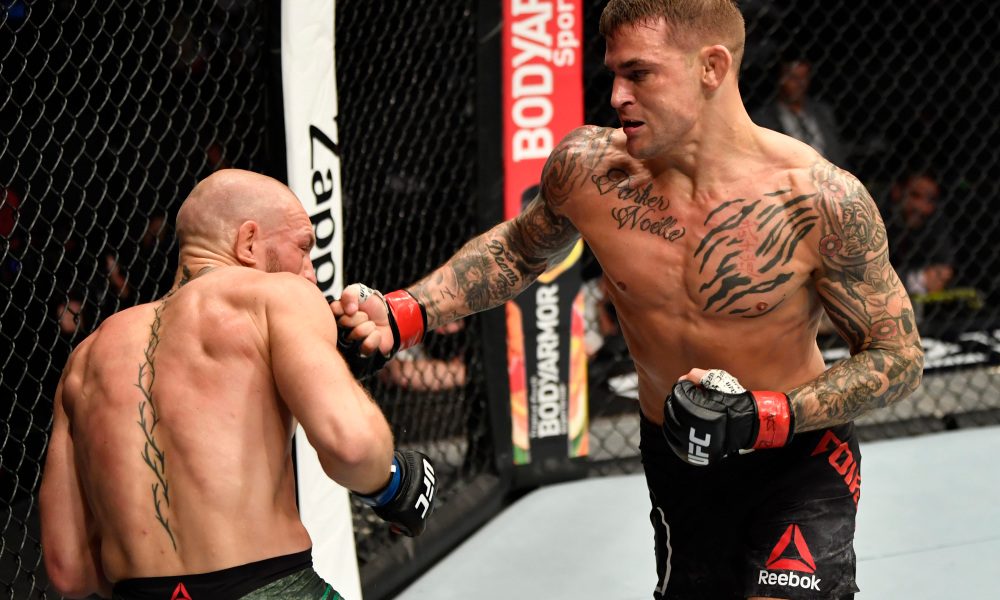 It looks like we will be getting another Conor McGregor/Dustin Poirier fight this summer.
According to reports, a trilogy bout between the two lightweights in being finalized as the main event for UFC 264 on July 10 at a yet-to-be determined location.
Poirier and McGregor first fought in 2014, which resulted in a first-round knockout win for the Irishman.
Recently at UFC 257 on January 24, 2021, Poirier got his revenge and won with a second-round TKO.
Not too long after the fight, the Louisiana native was apparently offered a shot at the vacant lightweight title, but has apparently chosen to go for a bigger payday with a trilogy fight vs McGregor.
Khabib Nurmagomedov, Justin Gaethje bout expected to take place on 'Fight Island' next month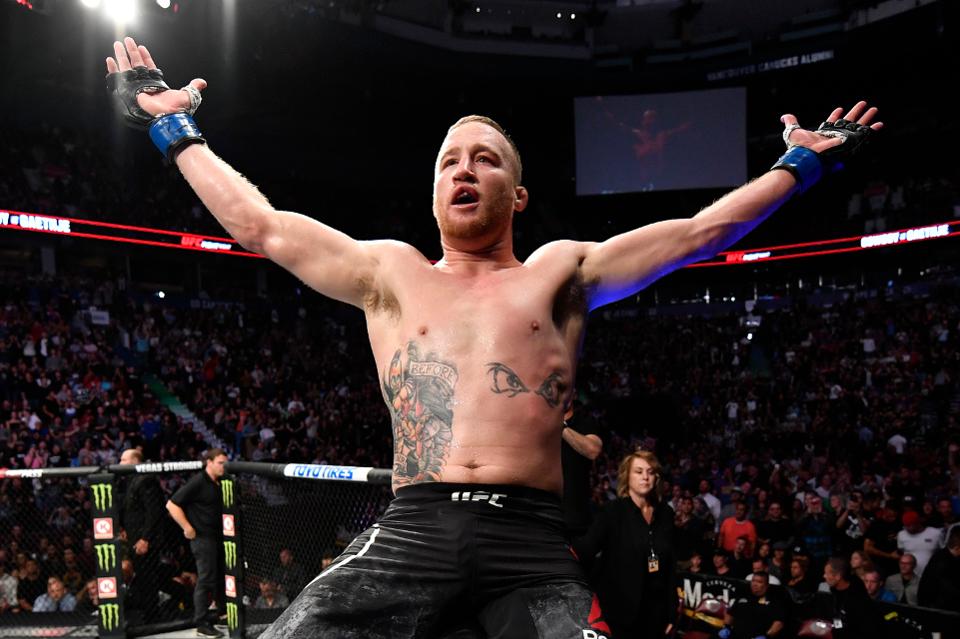 Justin Gaethje won't have a lot of time to bask in his impressive UFC 249 victory.
UFC president Dana White has all but confirmed that the 31-year old will square off against Khabib Nurmagomedov unified lightweight title to take place on the mysterious location known as 'Fight Island' sometime in June.
"I don't know if it will be the first one, but it will be on 'Fight Island,' unless miraculously the world comes back together faster than I think it's gonna." said White.
"Hopefully ['Fight Island'] will be done by mid-June, and I could put on a fight that weekend that it's done, or end of June."
Gaethje, who was inserted into his UFC 249 bout with Tony Ferguson weeks before the fight due to Nurmagomedov's inability to leave Russia, surprised the MMA world with a fifth round TKO victory on Saturday. He is on a four fight winning week.
Nurmagomedov is undefeated (12-0) since making his UFC debut back in January 2012. His last fight was a submission (rear-naked choke) victory over Dustin Poirier at UFC 242 in the United Arab Emirates in September 2019.