Warriors owner remains 'confident' that team will be able to re-sign Klay Thompson, Kevin Durant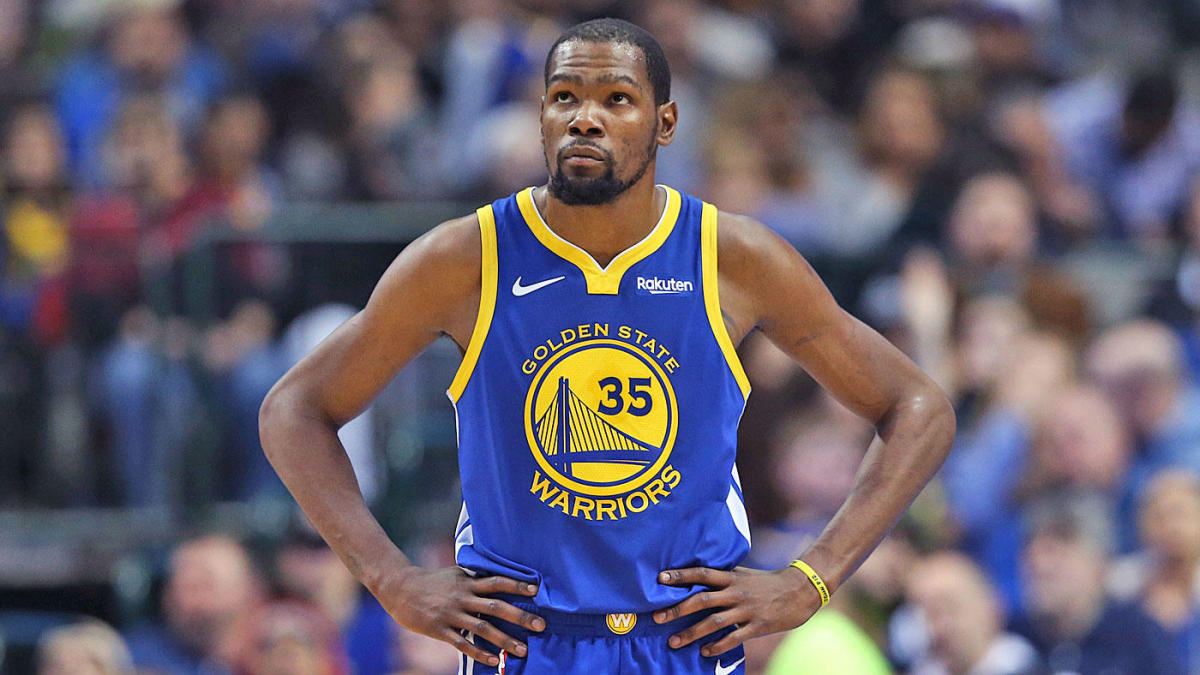 The summer of 2019 could determine a lot of things for the Golden State Warriors. For starters, decisions could impact how much longer their dynasty lasts.
Three of their starters will become unrestricted free agents; the most important of those being Klay Thompson and Kevin Durant. Despite their cap situation and uncertainty of player motivation, Warriors owner Joe Lacob remains confident in the team's ability to not only re-sign fan favourite Klay Thompson, but also retain the services of Kevin Durant.
"The season is still ongoing…We are not finished. I have no new ideas or data for you. We love Klay and KD and intend to attempt to re-sign them. Period. I am confident about BOTH of them." said Lacob via text message to he Athletic's Tim Kawakami.
"But it is their choice to do what is best for them. They have earned that right. Our goal is to keep our team together. We are pretty good."
The Warriors currently have seven more days off until they make their fifth consecutive NBA Finals appearance after sweeping the Portland Trail Blazers despite Durant's absence from the lineup due to injury.
Blazers fire GM Neil Olshey following allegations he created a toxic work environment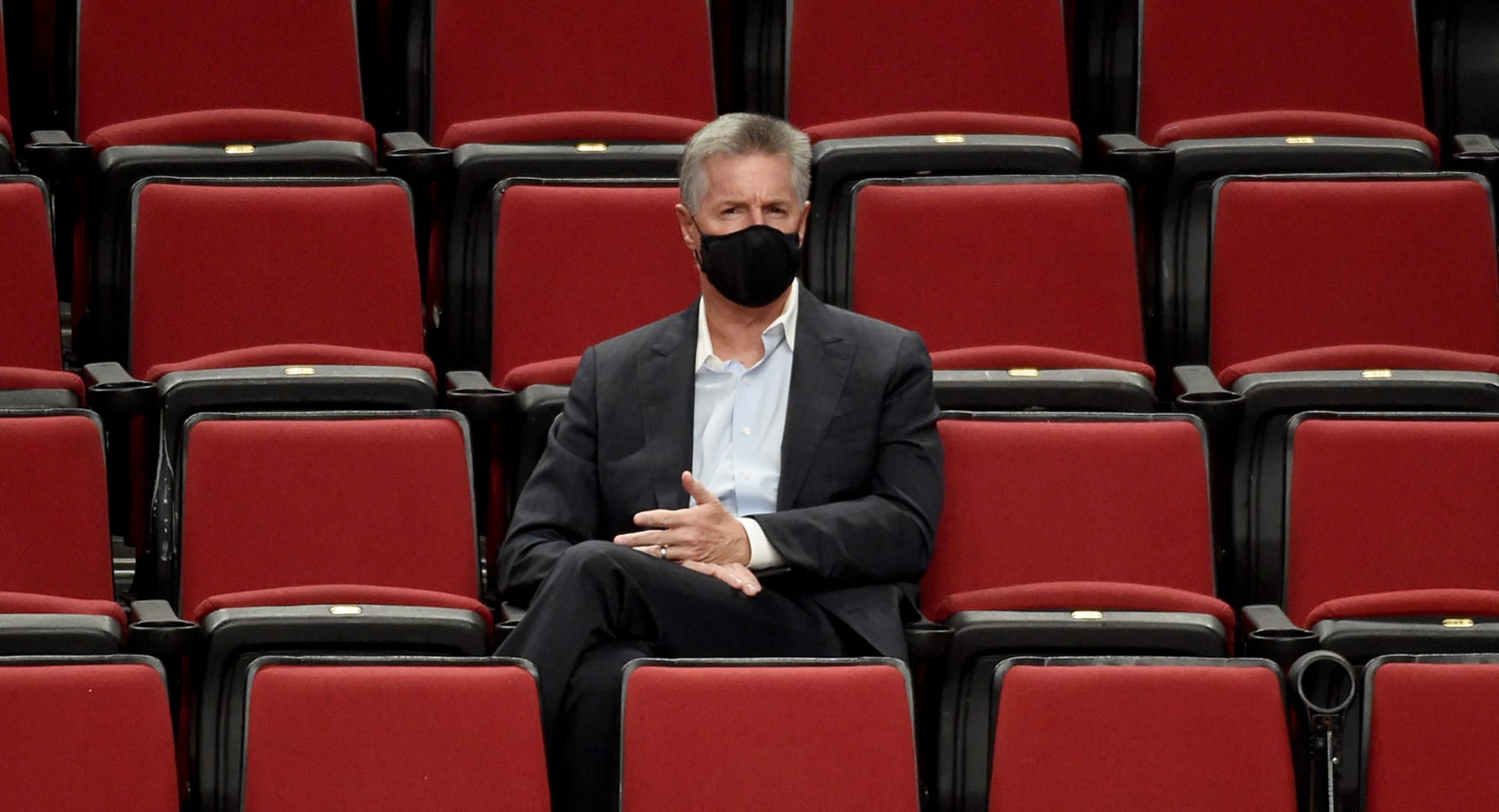 The Neil Olshey era in Portland has come to an end.
The Portland Trail Blazers announced on Friday that they have parted ways with President of Basketball Operations and GM Neil Olshey, putting an end to his 10-year tenure with the franchise.
The news comes after an investigation involving allegations from a number of team and former team employees concluded that he created a toxic work environment, using intimidation tactics to get his way, engaged in forms of misconduct, and violated the code of conduct
The team released a statement about the decision: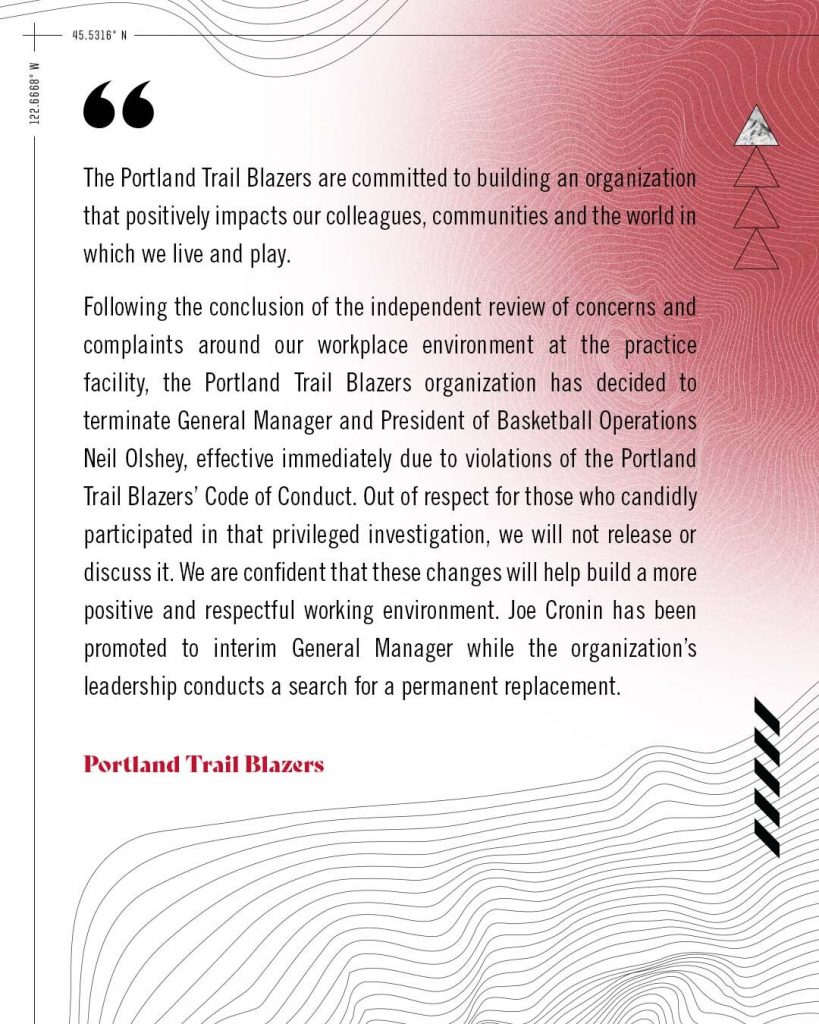 The 56-year old had been the team's GM since 2012, and was promoted to President of Basketball Operations in 2015.
The team posted a combined 413-330 regular season record, eight postseason appearances, and four playoff series victories.
Grizzlies beat Thunder by 73 points, setting a record for largest margin of victory in NBA history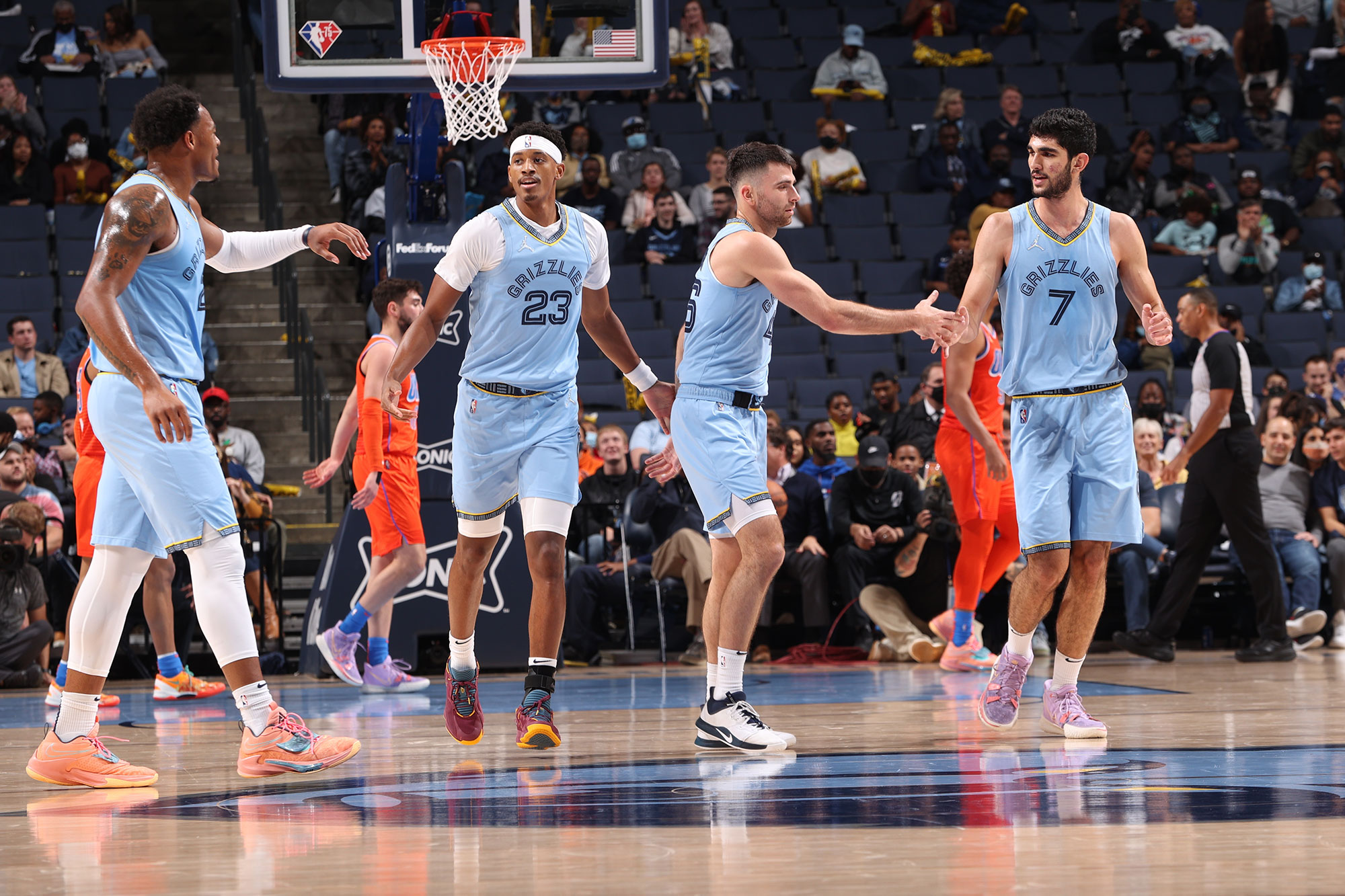 The Memphis Grizzlies didn't just beat the Oklahoma City Thunder on Thursday night, they laid an absolute beating on them. So much so, they made NBA history.
In front of their home fans, the Grizzlies defeated the struggling Thunder by a final score of 152-79, setting a league record for the largest margin of victory in a single game at 73. The previous record was set on December 17 1991, when the Cleveland Cavaliers beat the Miami Heat 148-80, a 68-point win.
Thunder head coach Mark Daigneault spoke about the embarrassing loss after the game, and chose to stick up for his team rather than rip into their effort.
"Tonight is not necessarily who we are…I think we've definitely shown that from a competitive standpoint — this isn't indicative of who our team is." said Daigneault.
"Competition comes with great joy, and it also comes with grief and frustration and anger … It's why the joy feels so good because, when you get punched and you taste your own blood, it doesn't feel right."
The Thunder have now lost seven in a row and have dropped to 6-16 on the season.
Meanwhile the Grizzlies secured their third straight victory, and improved to 12-10 in the 2021/22 campaign.
A brawl nearly broke out in Lakers/Pistons game after LeBron James hit Isaiah Stewart in the face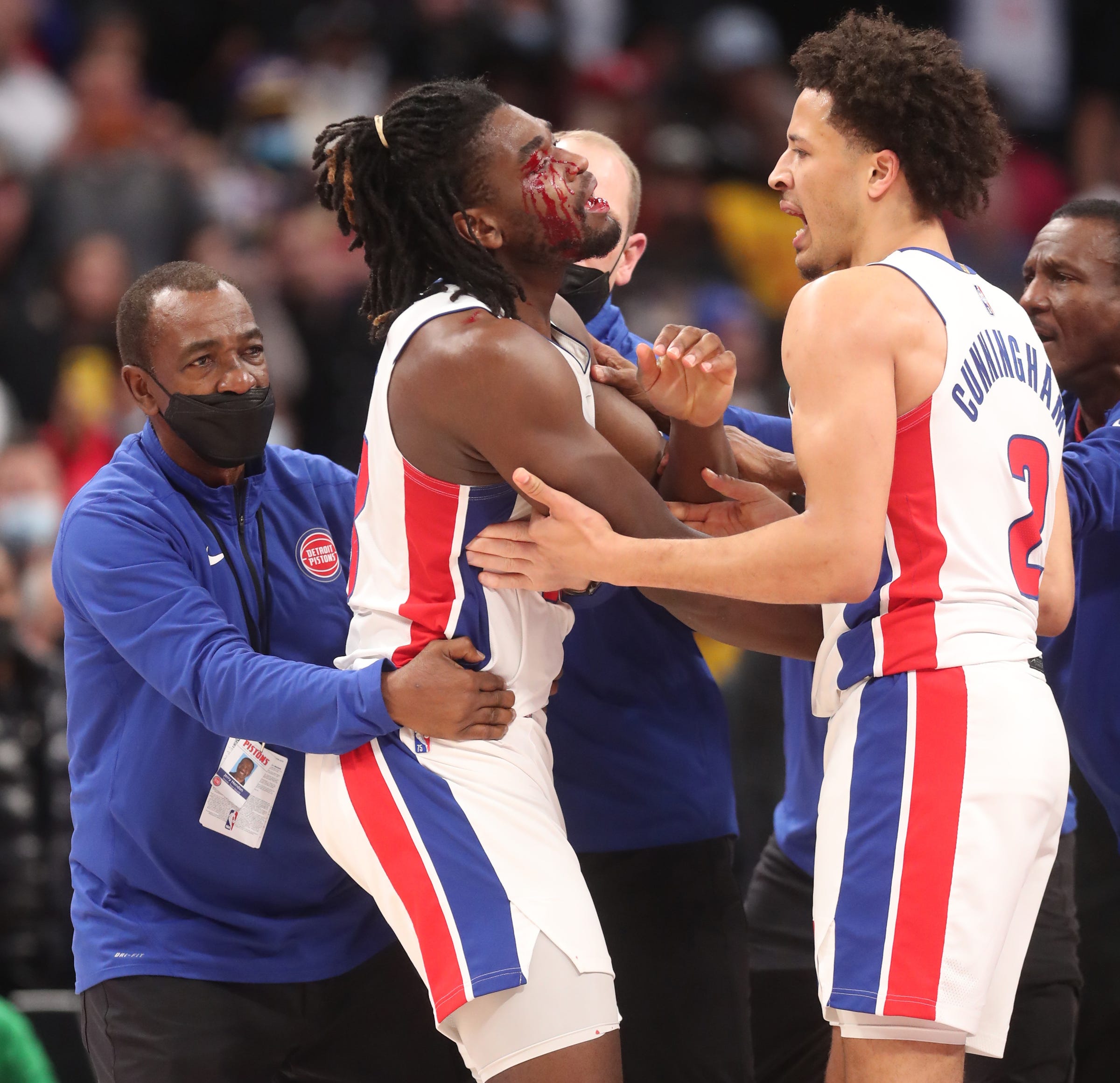 Things got heated in Detroit last night to say the least.
Following a free attempt during Sunday's Los Angeles Lakers/Detroit Pistons game, LeBron James swatted at Pistons centre Isaiah Stewart to get separation from him while battling for a potential rebound. The problem was James' hand connected with Stewart's face, which sent him to the floor and led to him bleeding profusely.
It may have taken Stewart a few seconds to realize what happened to him, but once it did, the anger and rage took over! He had to be held back by several Pistons players and staff members, and still managed to break free and sent full grown men to the ground just to get at LeBron.
Luckily for everyone involved, he eventually made his way to the locker room and did not escalate things further.
And yes, both Stewart and LeBron were ejected for the incident. No word yet on possible suspensions.