Senators hire Leafs assistant D.J. Smith as their new head coach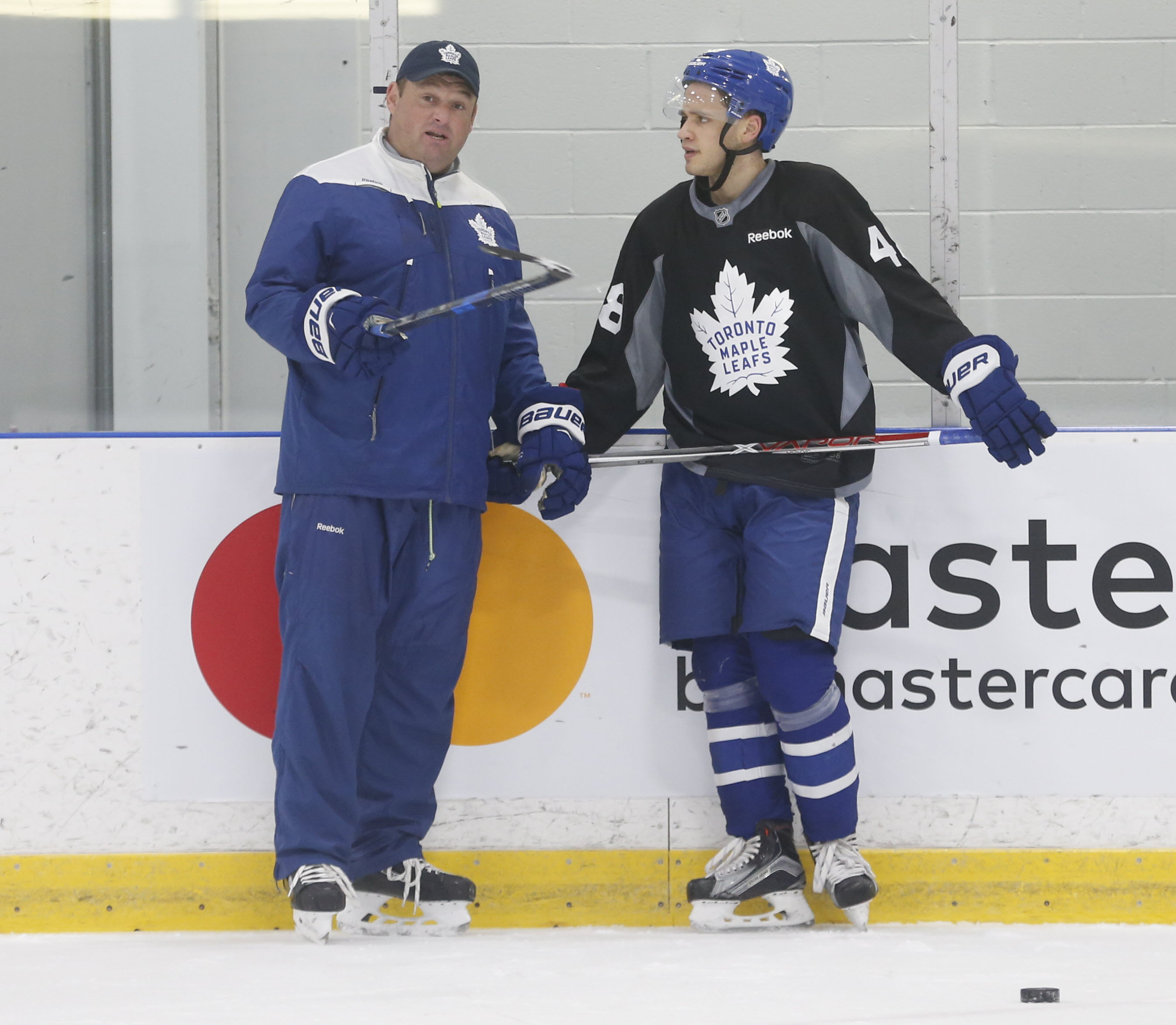 Welcome to the nation's capital, D.J. Smith!
The Ottawa Senators officially announced the hiring of Smith as their new head coach on Thursday.
"D.J. Smith is a winner. We believe he is the best person to drive the development and success of the Ottawa Senators," said general manager Pierre Dorion.
"D.J. is a great communicator and an exceptional strategist. His passionate approach, coupled with his ability to teach the game, is exactly what we were looking for throughout the process. We're thrilled to welcome D.J. and his family to Ottawa."
Smith had spent the past four seasons as Mike Babcock's assistant coach with the Toronto Maple Leafs. With him on the bench, the team has qualified for the playoffs the past three seasons, and have had their most success as a franchise since the early 2000′s.
Prior to his stint with the Leafs, he was a head coach with the OHL's Oshawa Generals. During that span, he led them to a combined 135-53-3-13 record, and a Memorial Cup title in 2015. He also earned OHL's Coach of the Year award after an incredible season with the franchise in 2013/14.
Patrick Kane becomes second youngest American player in NHL history to reach 1000-point mark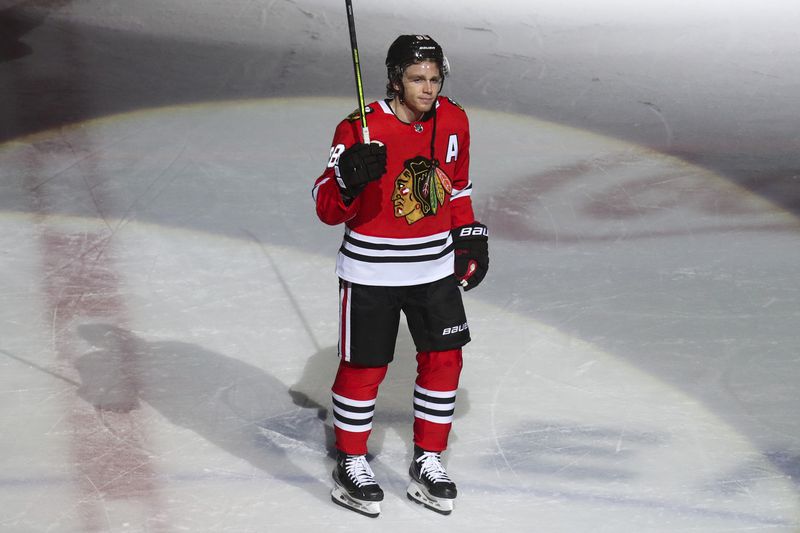 Chicago Blackhawks star Patrick Kane accomplished quite the feat during the team's 5-2 win over the Winnipeg Jets on Sunday.
By assisting on Brandon Saad's third period goal to make it 4-1 Chicago, Kane recorded his 1000th career NHL point. The significance of that? Well it puts him among the all-time great U.S. born players.
This made him the 10th American ever to reach the milestone. At 31 years of age, he is also the second youngest player among those lucky 10, only trailing the great Jeremy Roenick by eight days.
He was emotional about it following the game.
"That was special…What a moment, obviously, with everyone coming onto the ice and sharing that moment with me" said Kane.
"You see some faces in that pile that have been a big part of a lot of those points, whether it's been [Jonathan Toews] or [Duncan Keith] or [Alex] DeBrincat recently. Saader to finish it off I think was pretty cool."
Kane, who was selected first overall in the 2007 NHL Draft, has spent his entire career with the organization. Along with winning three Stanley Cups, multiple awards, and making nine NHL All-Star games, he has managed to compile 380 goals and 620 assists over a span of 12-plus seasons and 953 regular season games with the Blackhawks.
He has 60 points in 52 games this season.
Hurricanes defenceman Dougie Hamilton out long term with broken left fibula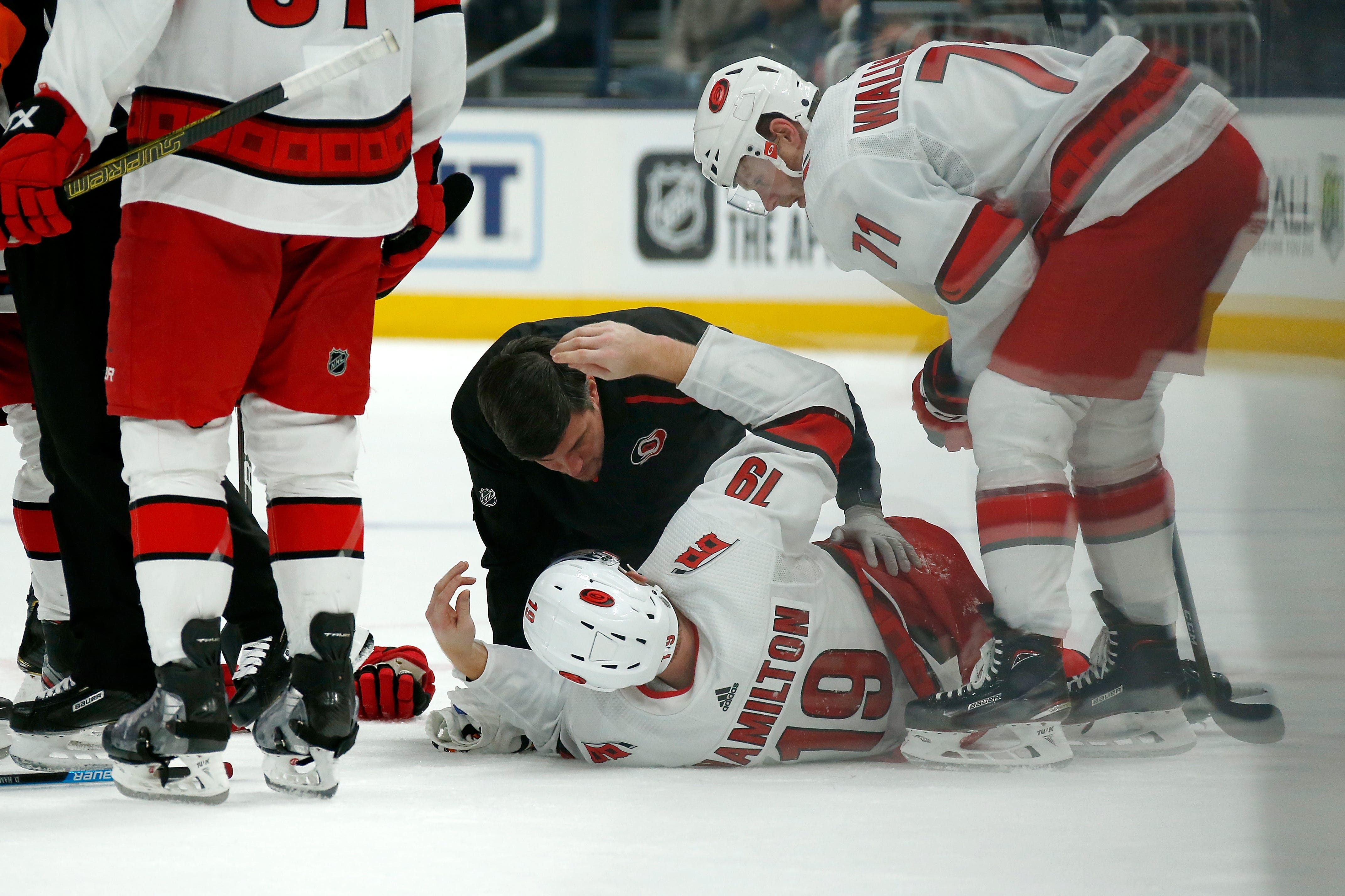 The Carolina Hurricanes have been dealt a major blow to their defensive core.
The team announced that veteran defenceman Dougie Hamilton will miss an extended period of time after breaking his left fibula during their 3-2 loss to the Carolina Hurricanes on Thursday night.
Hamilton sustained the injury when he fell awkwardly into the boards after fighting for the puck with forward Kevin Stenlund with 16 seconds left in the second period.
The 26-year old has recorded 14 goals and 26 assists in 46 games this season. There is no timetable for his return.
As a result, his spot at the 2020 All-Star Game with the Metropolitan team has been filled by teammate Jaccob Slavin.
Golden Knights fire head coach Gerard Gallant, immediately replace him with Peter DeBoer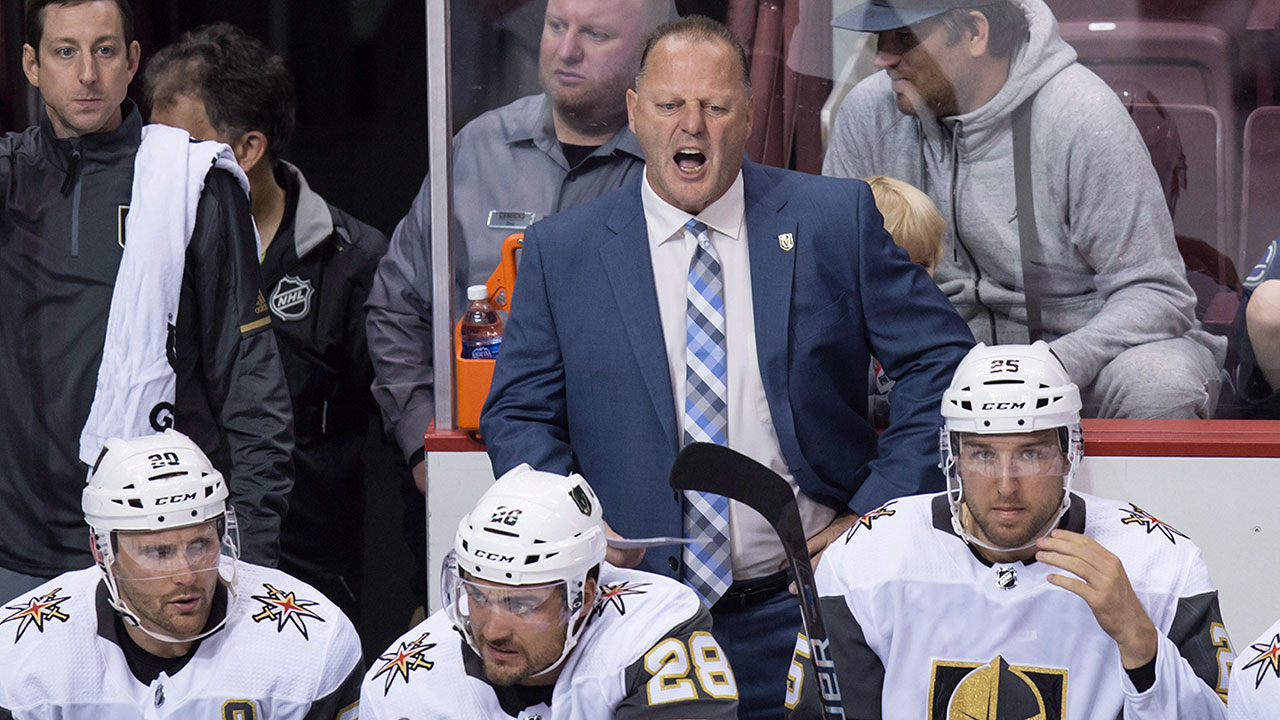 The Vegas Golden Knights have made major changes following their loss on Tuesday night.
Just hours after their 4-2 road loss to the Buffalo Sabres, the team announced they have relieved head coach Gerard Gallant and assistant coach Mike Kelly of their duties. They immediately followed that with hiring Peter DeBoer to take Gallant's place.
Gallant, 56, was hired as the franchise's first-ever head coach in April 2017, and immediately led them to a trip to the Stanley Cup Final in their inaugural campaign in the NHL.
However, things had soured since they blew a major three goal lead with 10 minutes remaining in Game 7 of the first round of the Stanley Cup Playoffs last April.
Having the likes of Mark Stone, Max Pacioretty and Paul Stastny signed to major multiyear deals, they have high expectations, and came into 2019/2020 expected to compete for the cup. So far they have gotten out to a pedestrian 24-19-6 start, and are losers of four straight games heading into Wednesday.
Gallant leaves the franchise with a 118-75-20 record over two plus seasons, and won 16 combined playoff games during that span.
DeBoer, on the other hand, was just 35 days removed from being let go as head coach of the San Jose Sharks. He has quite the NHL resume backing him up.
The 51-year old has won 415 games, and been a head coach for three different teams (Florida Panthers, New Jersey Devils, Sharks) over 12 seasons.