The NHL is punishing Philadelphia Flyers forward Jakub Voracek for his actions in a recent game.
The league has officially suspended him for two games without pay for his controversial hit on New York Islanders defenceman Johnny Boychuk during the Flyers' 5-2 win on Saturday night.
The incident occurred with 14:20 remaining in the third period when the two players were pursuing the puck as it was coming up the boards from behind the Flyers net.
As you will see in the footage below, Voracek notices Boychuk approaching as he waits for the puck to come to him around the boards. As Boychuk gets within distance, he sticks his upper back out at the Islanders defenceman and makes direct contact with his head. Voracek was assessed a five-minute major for interference on the play.
Seattle NHL franchise plans to announce their name "sooner than later"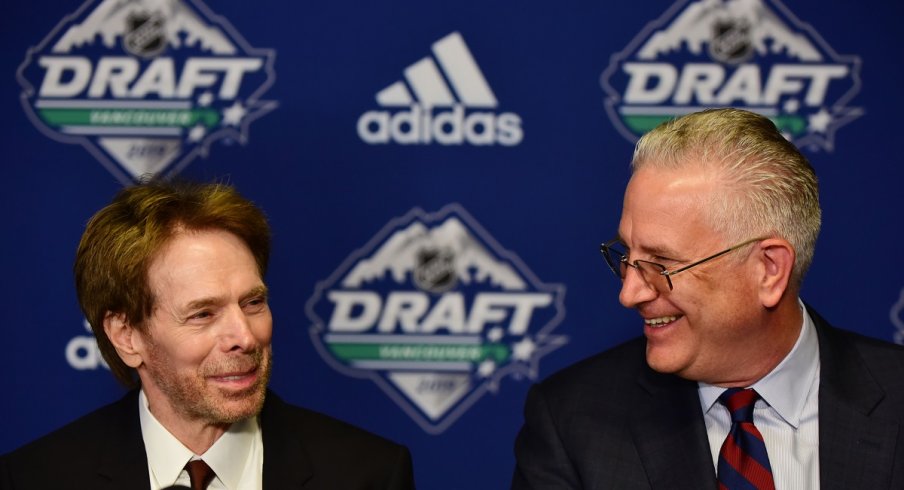 While the NHL is on lockdown due to Covid-19, the league's latest expansion franchise is still getting down to business.
The latest reports suggest that the team is eager to move forward, and hopes they will be able to announce the nickname of their franchise "sooner than later".
General manager Ron Francis spoke about it during a live Twitter broadcast late last week.
"We're still going through that process with the League, working hard on the trademark and the legal process," said Francis.
"Trust me when I say it, our people are really working hard, and as soon as we've completed it, we'll look at how our community is doing and when is the right time to announce that name."
The team will make its NHL debut during the 2021/2022 season.
Leafs prospect Nick Robertson looking to bulk up as he aims to make the team next season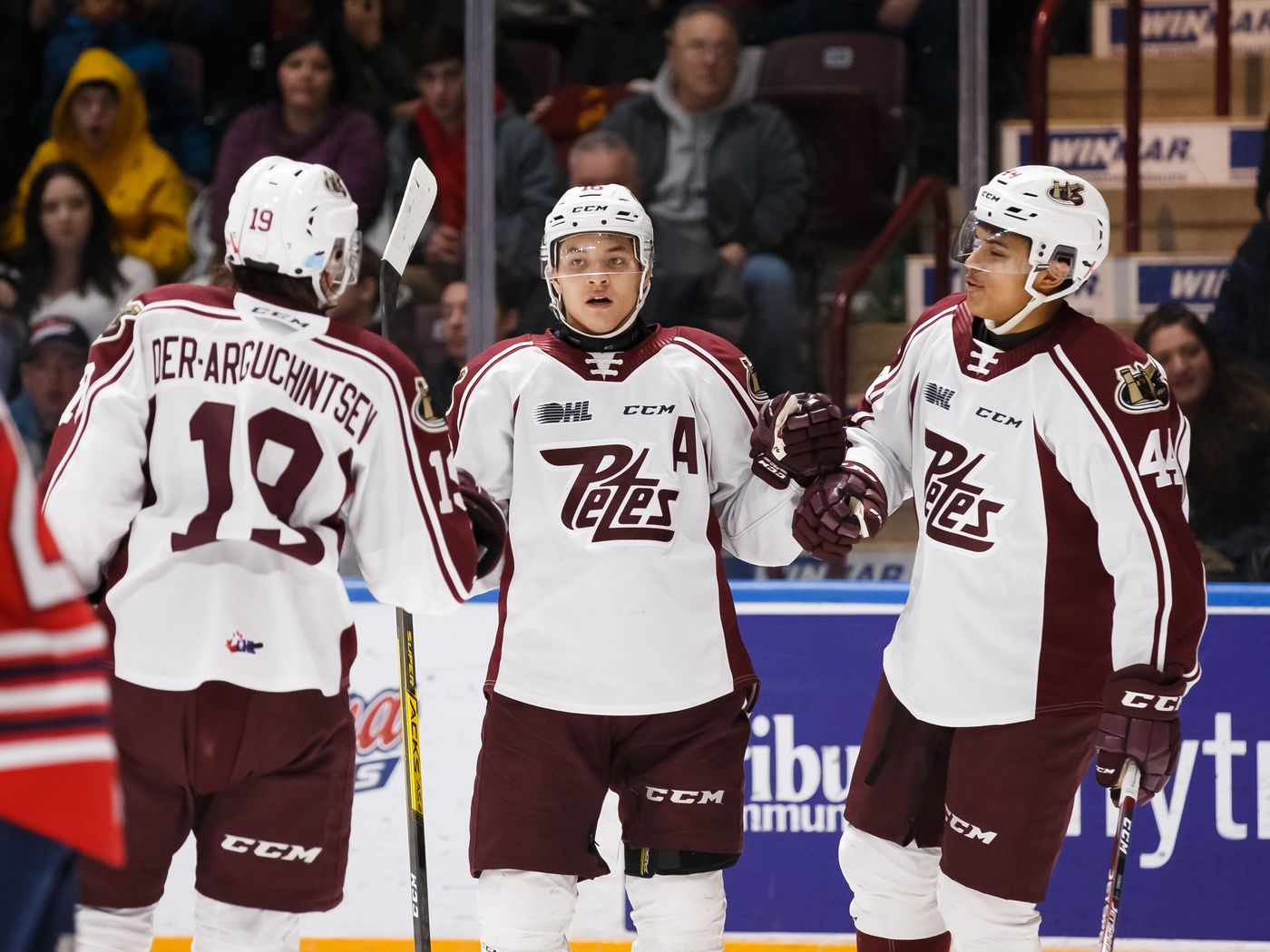 The OHL season may have been cancelled, but that isn't stopping Toronto Maple Leafs prospect Nick Robertson from reaching his goals.
The 18-year old forward, who was selected by the Leafs in the second round of the 2019 NHL Draft, had an amazing 2019/2020 campaign with the Peterborough Petes where he posted 55 goals and 86 points in just 46 games. He is hoping that set him up to make the big club next season, but knows he must make changes to his body in order to achieve that goal.
"I'm trying to pack on a little weight…Not significant but I need to get a little thicker and stronger and faster." said Robertson in a recent interview with Toronto radio station Fan 590.
"I think that's always been a cliché but for me I think I have the tools regarding the skill and the passing, the shooting, everything like that but I think I need to get a little bit faster, stronger and bigger to withstand those big defencemen in the corners – not only just to take a hit but to be still elusive but balanced on my feet."
The Arcadia, California native currently stands at five-foot-nine, and weighs just 164 pounds.
Coyotes and Taylor Hall are in talks regarding a contract extension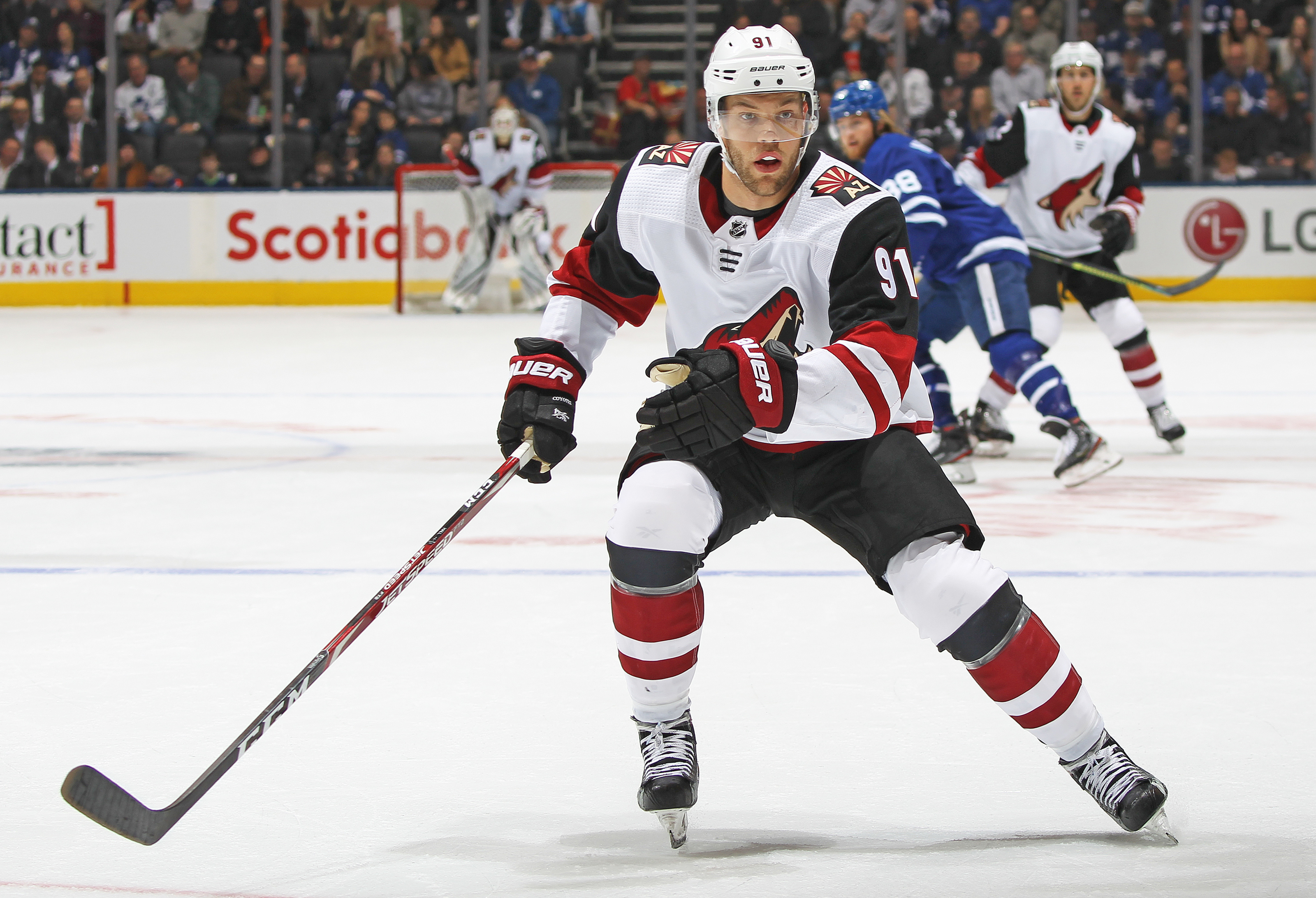 The coronavirus lockdown isn't stopping the Arizona Coyotes from getting to business.
In recent days, the team has reportedly had discussions for pending unrestricted free agent Taylor Hall about a potential long-term contract extension.
"I have shared some calls with Darren (Taylor Hall's agent). I think we're both just trying to get our head wrapped around this scenario here and how it affects the Coyotes; how it potentially affects Taylor. It's unique," said Coyotes General Manager John Chayka.
"I don't have an answer for you other than to say, no, we haven't exchanged numbers or anything like that.
The 28-year old was initially acquired by the Coyotes in a multiplayer deal with the New Jersey Devils on December 16.
Hall, a five-time NHL All-Star and recipient of the Hart Memorial Trophy in 2018, has compiled 10 goals, 17 assists and a minus-3 rating in 35 games in the Grand Canyon State.