The NHL is punishing Philadelphia Flyers forward Jakub Voracek for his actions in a recent game.
The league has officially suspended him for two games without pay for his controversial hit on New York Islanders defenceman Johnny Boychuk during the Flyers' 5-2 win on Saturday night.
The incident occurred with 14:20 remaining in the third period when the two players were pursuing the puck as it was coming up the boards from behind the Flyers net.
As you will see in the footage below, Voracek notices Boychuk approaching as he waits for the puck to come to him around the boards. As Boychuk gets within distance, he sticks his upper back out at the Islanders defenceman and makes direct contact with his head. Voracek was assessed a five-minute major for interference on the play.
Blue Jays outfielder Lourdes Gurriel Jr is absolutely raking since his return from the minors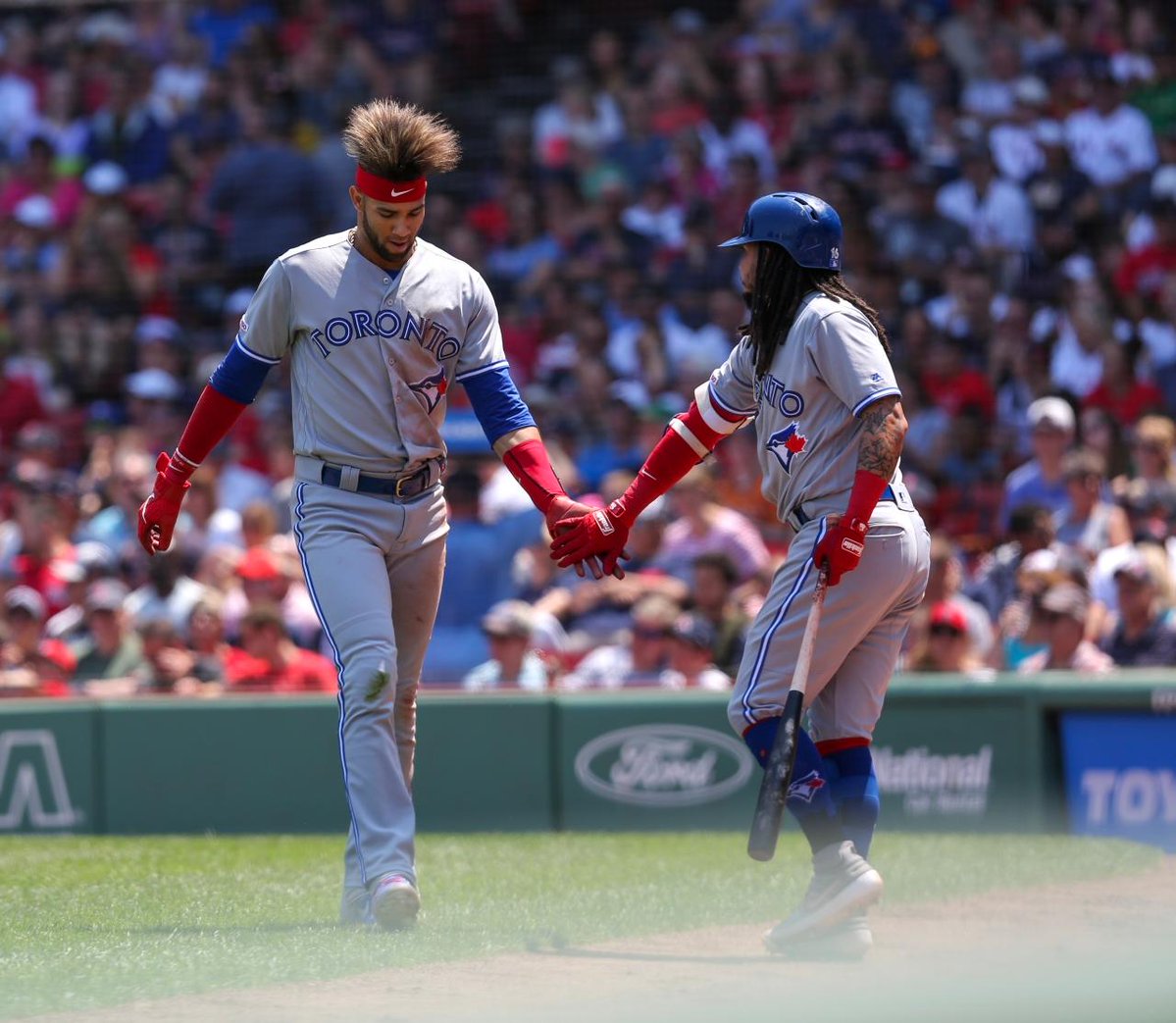 Things have drastically changed for Lourdes Gurriel Jr over the course of the 2019 MLB season.
Heading into this year with optimism and hope to establish himself as a star, he struggled out of the gate at both the plate and on the field. High strikeout rate, lack of hitting, and an embarrassing trend of unforced errors at second base forced the Blue Jays to send him to Triple-A Buffalo to work on his issues in mid-April. He stayed down there for a a little over a month, until eventually being called up in late May due to injuries. To say he has excelled since his return is an understatement.
Since May 24, the 25-year old Cuban has posted a .327 batting average, and a 1.034 OPS to go a long with nine homers, and 18 RBI in 28 games. It may be a limited sample size, but those are All-Star numbers for a player many feel has had All-Star potential since signing a deal with the Jays as an international free agent back in November 2016.
A move from second base to left field has also paid dividends for Gurriel. He has limited his errors, and shown off his arm with five outfield assists in 27 games out in left field.
"Lourdes is unreal out there. Man, I can't put it into words. He looks like he's been playing left field for years," said his Blue Jays teammate Marcus Stroman.
"It's pretty shocking. And it's exciting. It's awesome to see how quickly he was able to adjust from infield to outfield. It's been almost seamless."
Gurriel Jr looks to continue with his hot bat as the Blue Jays travel to New York to face the Yankees in a three-game series starting Monday at 705pm/ET.
Golden Knights sign William Karlsson to eight-year extension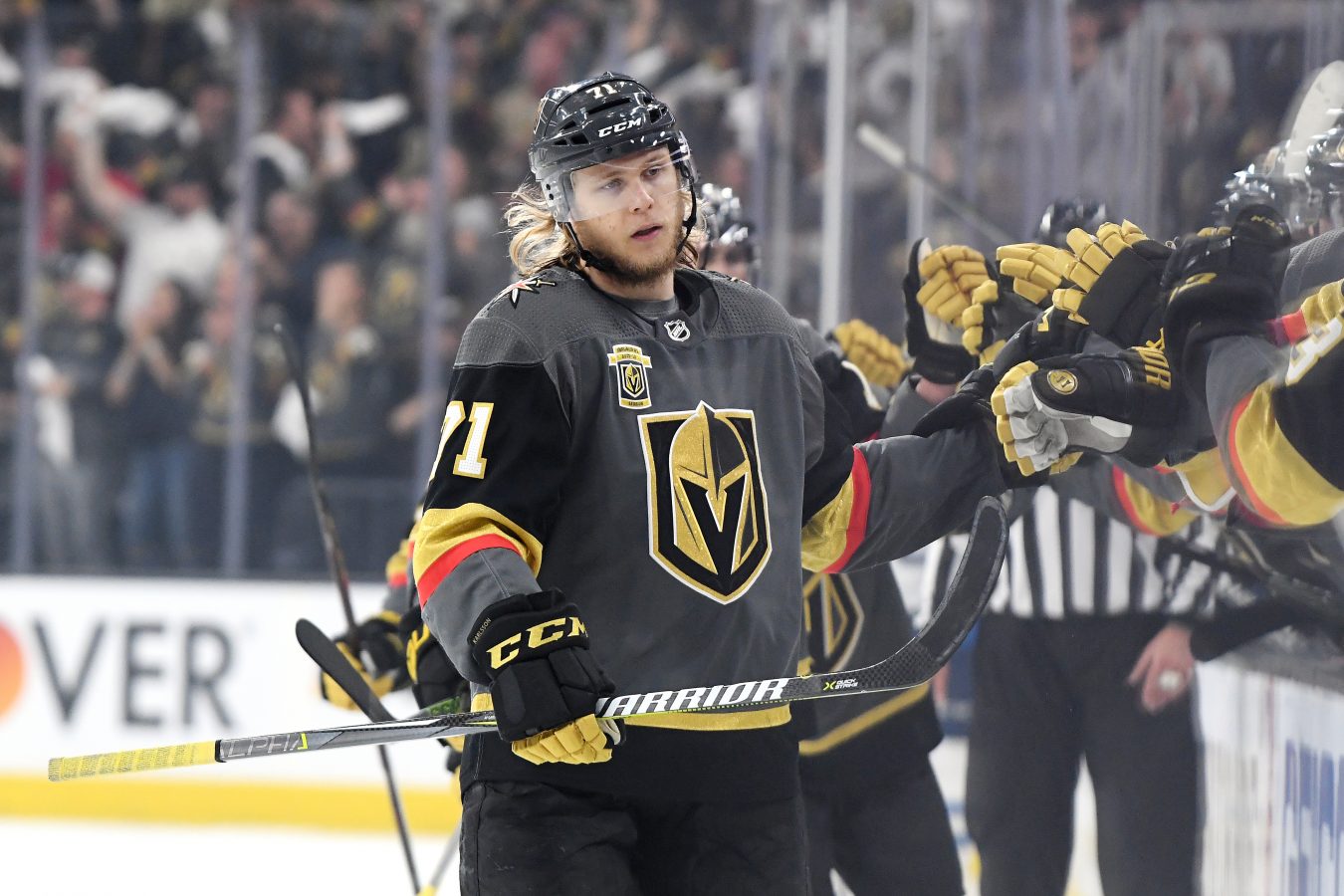 William Karlsson is going to be in Las Vegas for a long time.
The Vegas Golden Knights have agreed to re-sign the Swedish forward to an eight-year contract extension worth an annual average of $5.9 million.
Karlsson, who had been fighting hard to reach a max term deal with Vegas, joined the franchise after being taken in the 2017 NHL Expansion Draft when he was left exposed by the Columbus Blue Jackets.
The 26-year old posted a career-high 43 goals and 78 points in the team's magical expansion season in 2017/18, and followed that up with 24 goals, 32 assists and a plus-1 rating in 82 games this past season.
Ducks officially buy out Corey Perry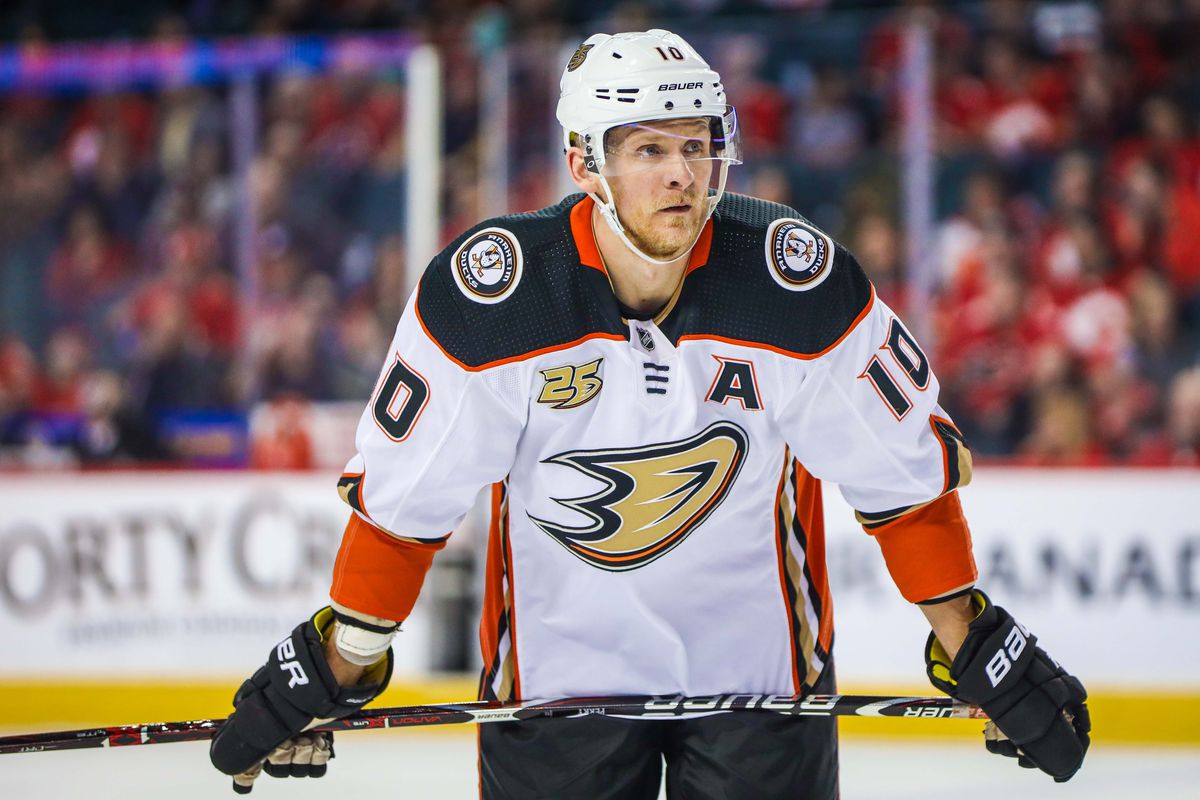 The Corey Perry era in Anaheim has come to an end.
The Anaheim Ducks announced Wednesday that they have bought out the remainder of veteran forward Corey Perry's contract, making him eligible for unrestricted free agency this summer.
"This is one of the most difficult decisions I've had to make in my 44 years in the NHL…Corey gave everything to this franchise for 14 years, never giving an inch to his competitors. While his scoring touch became undeniable, his will to win became his greatest attribute." said Ducks general manager Bob Murray.
"We thank Corey for everything he's meant to the Ducks organization. No matter what he elects to do from here, Corey, his wife, Blakeny, and his son, Griffin, will always be part of the Ducks family."
Perry had two seasons remaining on the eight-year, $69 million contract extension he signed back in 2013.
The 34-year old former first round pick leaves the organization ranked ranks first overall in games played (988), second in goals (372), and third in points (776) and assists (404).
He had spent his entire 14-year playing career with the Ducks prior to this buyout. During his time with the franchise, he won a Stanley Cup, made multiple NHL All-Star appearance, and was the recipient of the Hart Memorial Trophy and Maurice "Rocket" Richard Trophy in 2010/11.
No word yet on whether he will call it quits or attempt to strike a deal with a new team when free agency period opens up on July 1st.