U.S. Soccer no longer requires players to stand during the national anthem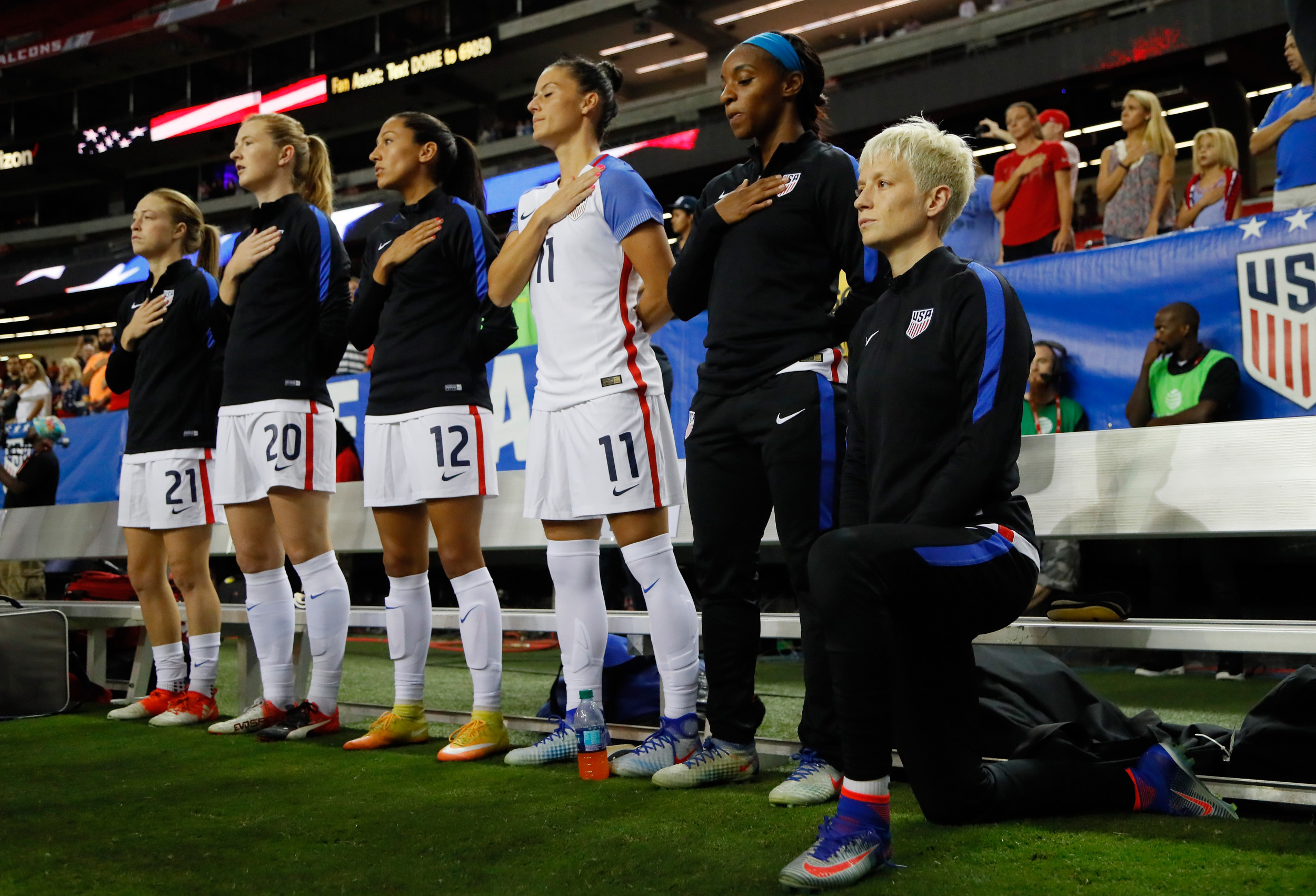 Following a long period of protests against racism in the United States, the
U.S. Soccer Federation has made a significant change in honour of freedom of speech and racial equality.
They released a statement on Thursday, officially announcing that players will not be required to stand while the national anthem is being played. The policy change will be effective for international friendlies, World Cup matches or any other time a United States soccer team suits up for a game. That means there will be no fines or penalties for players that decide to kneel or protest.
Here is the statement:
The U.S. Soccer Federation affirms Black Lives Matter, and we support the fight against racial injustices.
The U.S. Soccer Board of Directors voted yesterday afternoon to repeal Policy 604-1, which required our players to stand during the national anthem. The policy was put in place after Megan Rapinoe kneeled in solidarity with the peaceful protest inspired by Colin Kaepernick, who was protesting police brutality, and the systematic oppression of Black people and people of color in America. It has become clear that this policy was wrong and detracted from the important message of Black Lives Matter.
We have not done enough to listen – especially to our players – to understand and acknowledge the very real and meaningful experiences of Black and other minority communities in our country. We apologize to our players – especially our Black players – staff, fans, and all who support eradicating racism. Sports are a powerful platform for good, and we have not used our platform as effectively as we should have. We can do more on these specific issues and we will.
It should be, and will be going forward, up to our players to determine how they can best use their platforms to fight all forms of racism, discrimination, and inequality. We are here for our players and are ready to support them in elevating their efforts to achieve social justice. We cannot change the past, but we can make a difference in the future. We are committed to this change effort, and we will be implementing supporting actions in the near future.
Rockets, Wizards swap Russell Westbrook, John Wall in blockbuster deal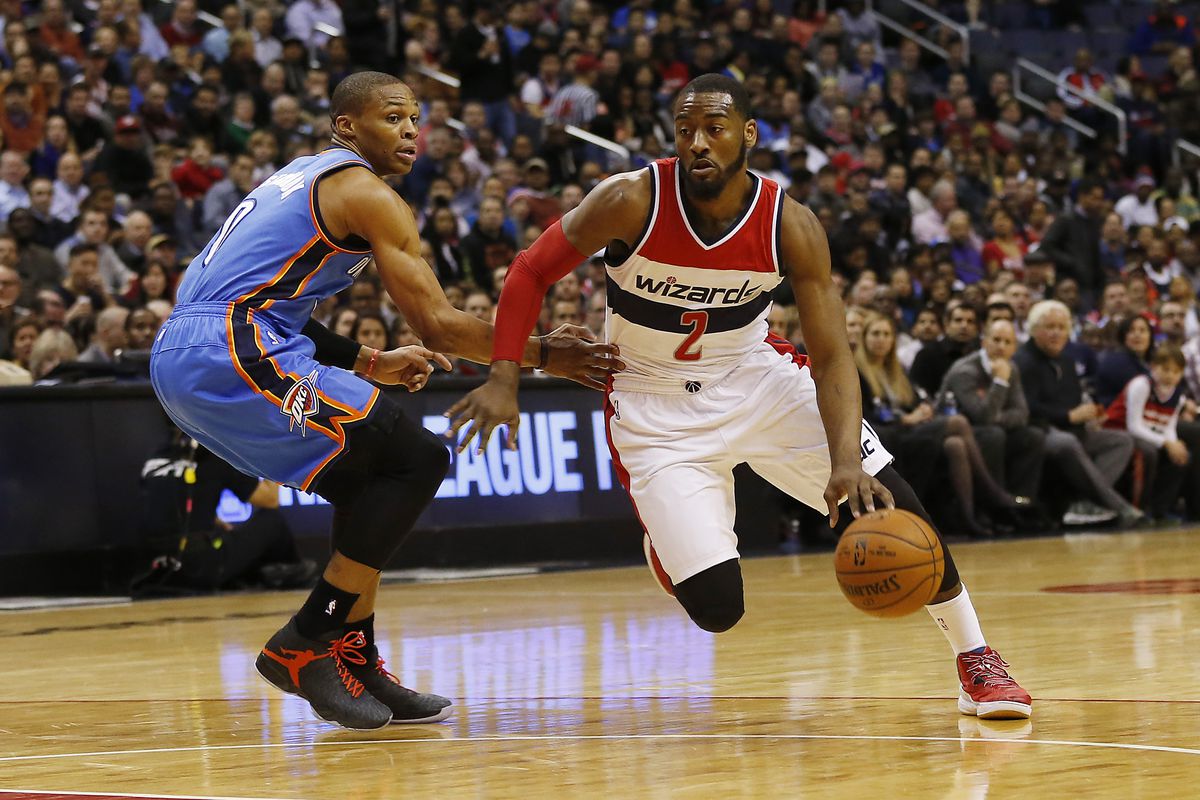 As training camps are set to open, the Washington Wizards and Houston Rockets completed a big-time trade involving All-Star point guards.
The Wizards traded disgruntled guard John Wall and a 2023 protected first round pick to the Houston Rockets in exchange for Russell Westbrook.
Wall, 30, hasn't played in a game since December 26, 2018, which was nearly two years ago. He was initially sidelined due to a heel injury, but ended up missing an extended period of time after he suffered a ruptured left Achilles tendon when he fell at his home. The five-time NBA All-Star has averaged 19.0 points and 9.2 assists over a span of nine seasons, all with the Wizards franchise.
Westbrook's tenure with the Rockets lasted just one season, ending in a disappointing second round loss to the Los Angeles Lakers in the 2020 postseason. The 31-year old dealt with injuries throughout the season, and missed the start of the postseason after contracting COVID-19. The Rockets' decision to fire their head coach and GM likely contributed to him asking for a trade earlier this offseason. Looks like his wish has been granted.
There's an obesity problem in pets, a flight attendant offers full service!
Dr. Fauci hopeful that U.S. will be able to fill up seats in arenas by summer 2021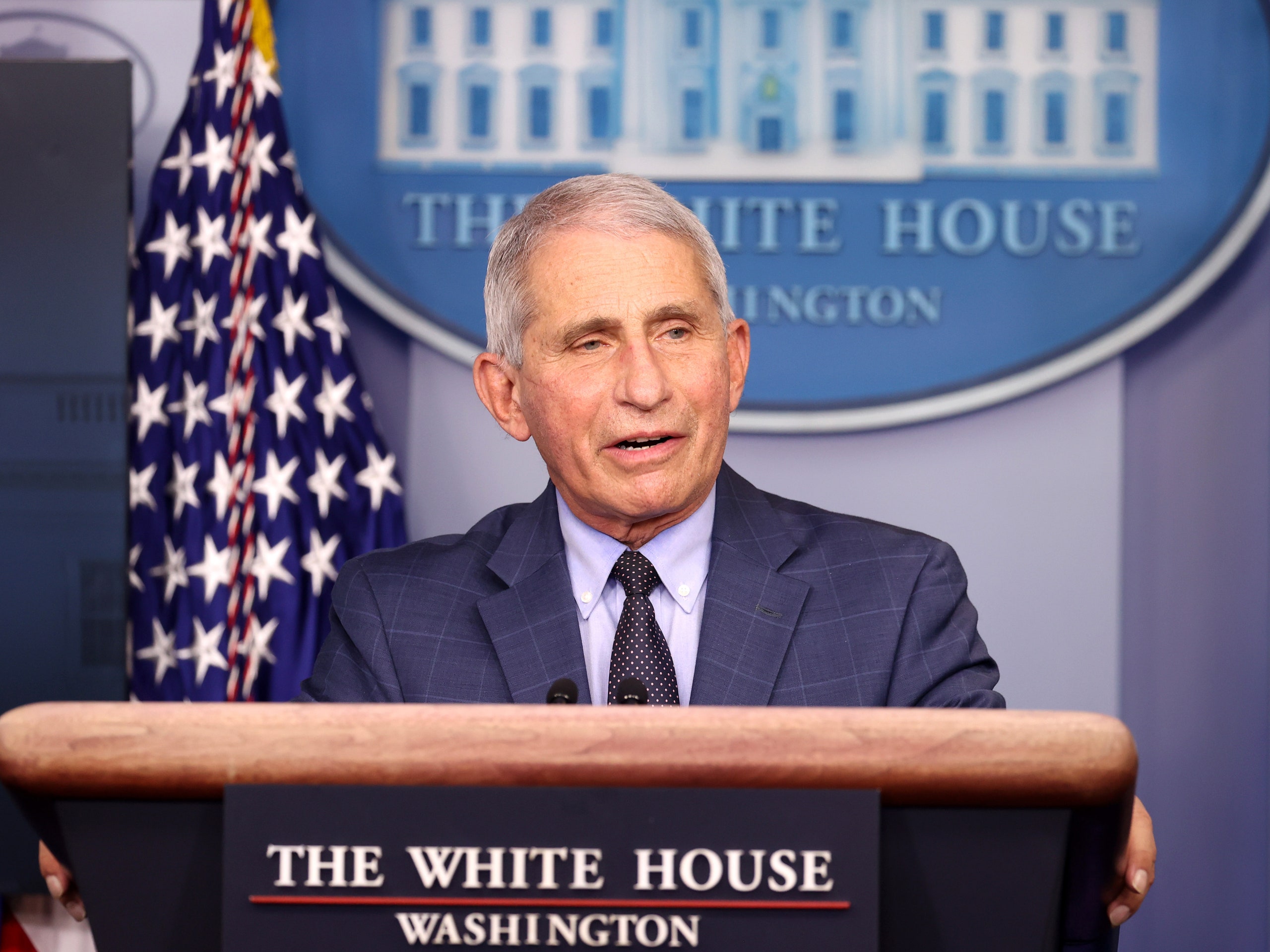 Sports fans have had it tough through the whole coronavirus ordeal, but there is light at the end of the tunnel.
With COVID-19 vaccines set to be available to the public in the near future, the number of positive cases will drop dramatically and the large proportion of the population will be protected from contracting the virus. That means life can finally start going back to normal, but it will still take a bit of time.
Fauci optimistically believes that professional sports leagues like the NBA, NFL, MLB and NHL will safely be able to allow fans at full capacity in their respective arenas by the time summer 2021 hits. More likely though, it will be later into that season before it will be implemented.
"We're gonna be vaccinating the highest-priority people (from) the end of December through January, February, March…By the time you get to the general public, the people who'll be going to the basketball games, who don't have any underlying conditions, that's gonna be starting the end of April, May, June." said Fauci
"So it probably will be well into the end of the summer before you can really feel comfortable (with full sports stadiums) – if a lot of people get vaccinated. I don't think we're going to be that normal in July. I think it probably would be by the end of the summer."