Senators fire head coach Guy Boucher, replace him with Marc Crawford on interim basis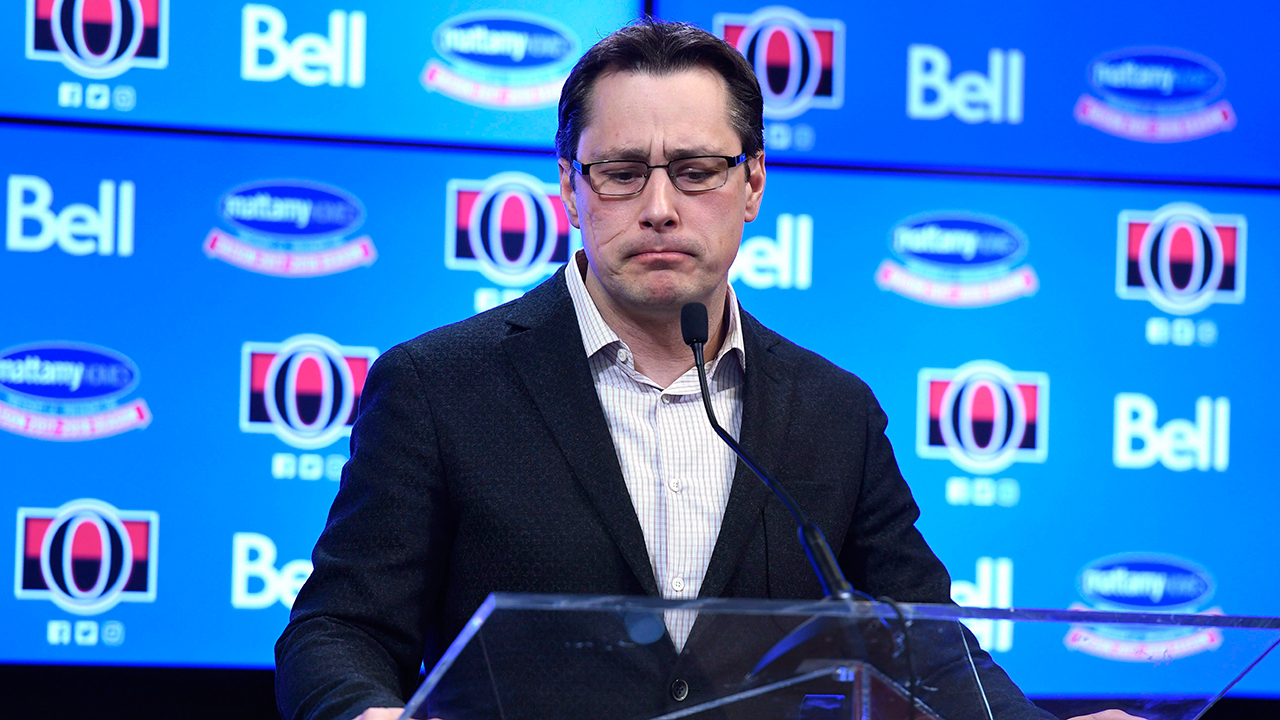 The destruction of the Ottawa Senators continues.
Hours after losing 4-2 to the Edmonton Oilers for their sixth straight loss, the Ottawa Senators have relieved head coach Guy Boucher of their duties with just 18 games left on their regular season schedule. Assistant coach Marc Crawford will replace him on an interim basis for the remainder of the 2018/29 season.
"I want to thank Guy for his three years of service. He is a good person and has been an excellent representative of the Senators. At this point, however, we need a different set of coaching and leadership skills to guide our team through this rebuild," said general manager Pierre Dorion.
"In the interim, Marc will bring a different perspective along with a wealth of head coaching experience."
The 47-year old Boucher, who was initially hired as the head coach in July 2016, led the team to game seven of the Eastern Conference Final in his first season with the franchise, but his time in Ottawa has been a disaster ever since.
In 2017/18, the Senators finished second last in the league with a 28-43-11 record, and were only able to get the fourth overall pick for their troubles. As this season comes to a close, they currently ranks dead last in the league with a 22-37-5 record, and are the only team to have not exceeded the 50-point mark through 64 games.
To make matters worse, the Senators first round pick for 2019 belongs to the Colorado Avalanche due to the botched Matt Duchene trade. Since September, they have traded away star players Erik Karlsson, Matt Duchene, Ryan Dzingel, and Mark Stone.
Should Cale Makar's goal have counted? A closer look at the controversial rule that allowed it to happen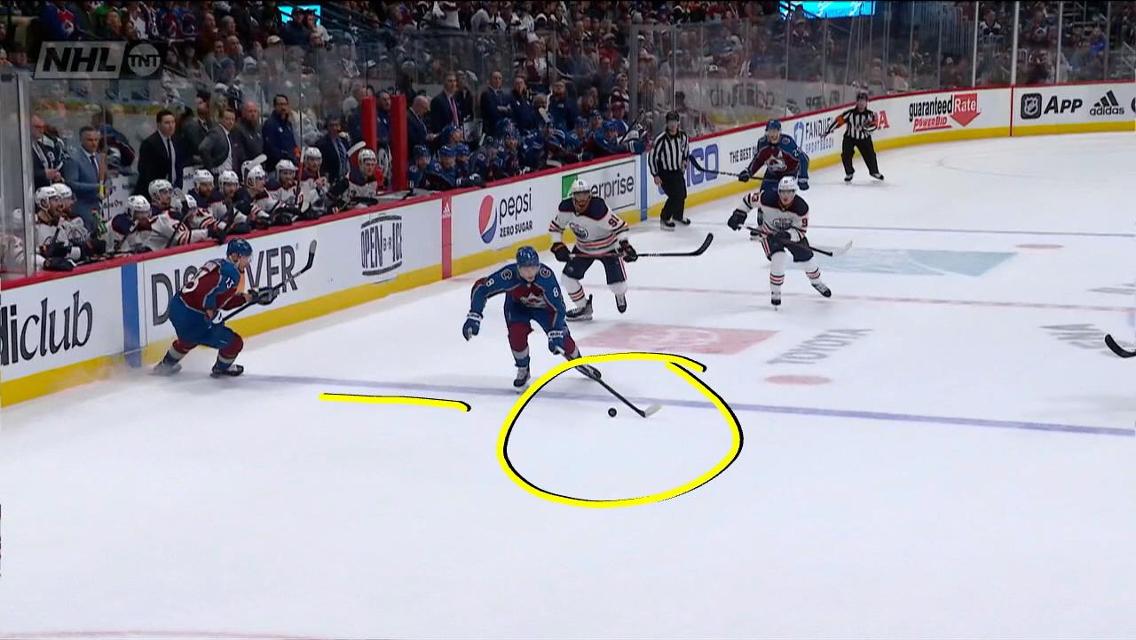 In case you missed it, the Colorado Avalanche and Edmonton Oilers exploded for 14 goals in Game 1 of the Western Conference Final last night.
Colorado ended up winning the game 8-6 and taking a 1-0 series lead, but it didn't happen without controversy.
One of the goals still being talked about was Cale Makar's late first period goal that appeared to be an easy offside goal but was surprisingly not overturned after being reviewed by the head office in New York.
A lot of fans were left wondering why it was a good goal when another attacking player CLEARLY crossed the blue line before the puck. In most scenarios this would be the case, but according to rule 83.3, this was one of the exceptions. The video below explains it:
Do you agree with the call? If you do, do you think the league should make changes to this controversial rule? Will be interesting to see how this plays out.
Canadiens officially name Martin St. Louis the 32nd head coach in franchise history, sign him to three-year extension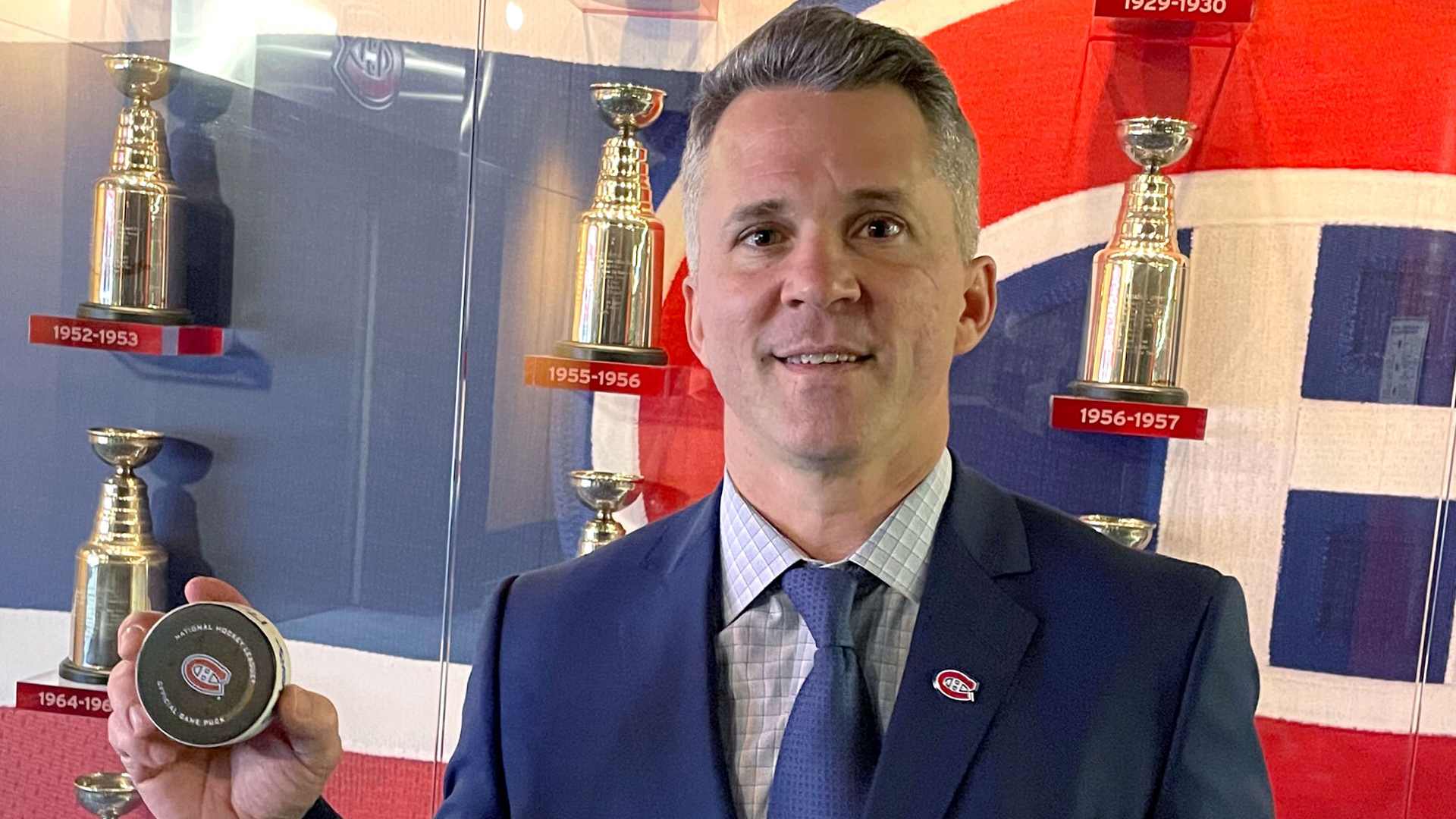 The Montreal Canadiens believe in Martin St. Louis' ability behind the bench, and are keeping him there for the foreseeable future.
The team has officially removed the interim tag from his role, and named him the 32nd head coach in franchise history. The two sides have agreed to a three-year contract extension that will run through the 2024/25 campaign
"We are happy to officially appoint Martin as head coach of the Montreal Canadiens," said Montreal general manager Kent Hughes.
"Martin is a proven leader, a great communicator with a deep understanding of and passion for the game of hockey. His arrival brought a renewed energy to our group, and we look forward to him returning behind the bench to continue guiding our team for the foreseeable future."

The 45-year old, who played in 1134 NHL games as a player from 1998-2015, took over as Habs' bench boss after replacing Dominique Ducharme on February 9.
During his tenure last season, he led the last place Canadiens to a combined 14-19-4 record to finish off the 2021/22 campaign. Prior to that, the Canadiens were an abysmal 8-30-7.
WATCH: Lightning score in final seconds of regulation to take 2-0 series lead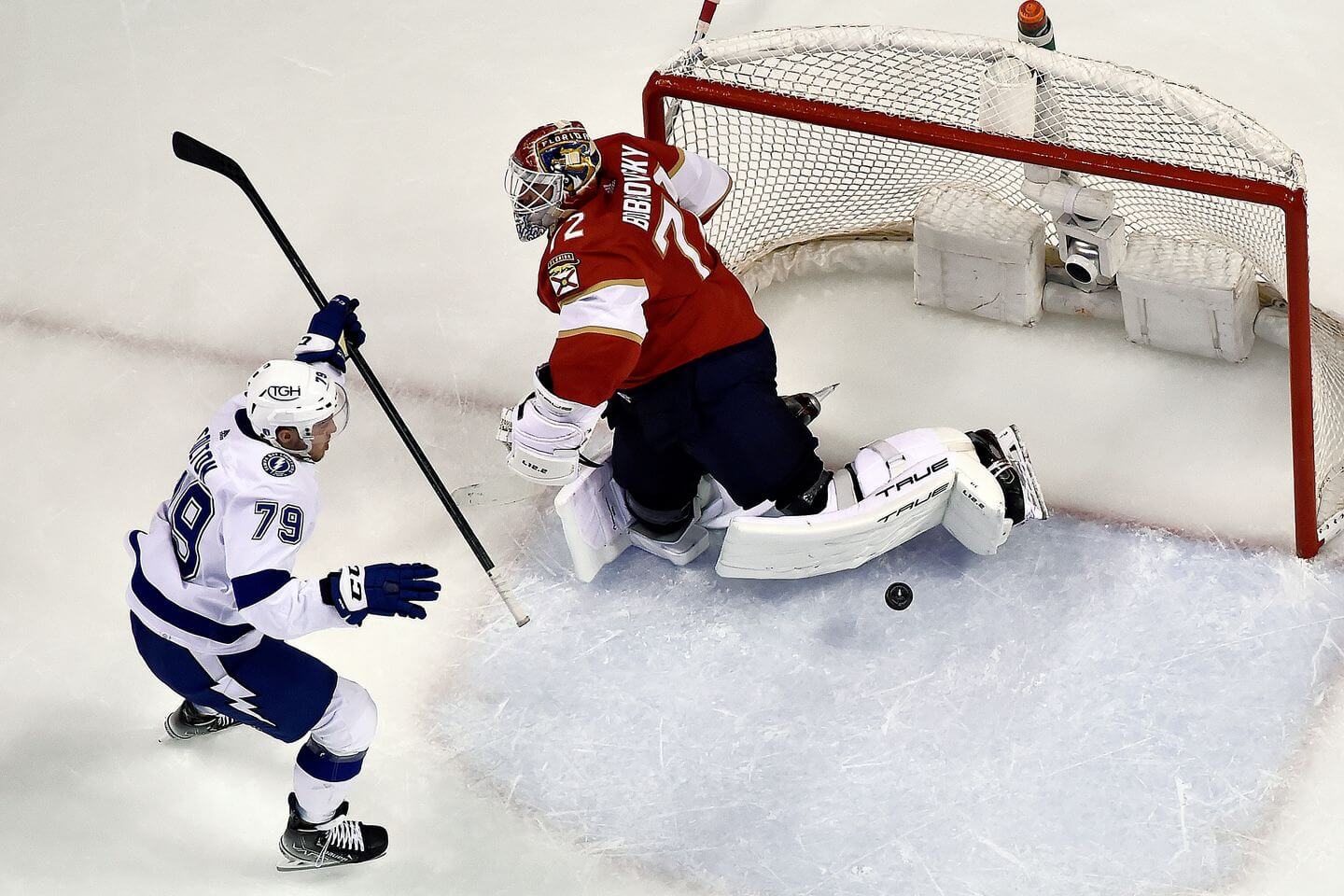 The Tampa Bay Lightning are unstoppable.
Fresh off a come-from-behind series win in round 1, the Lightning have picked up right where they left off in the second round against the Florida Panthers.
They cruised to a 4-1 win in Game 1, and appeared to be headed to overtime as the clock was running down in Game 2, but Lightning forward Ross Colton had other plans!
After corralling a beautiful no-look pass from behind-the-net by Nikita Kucherov, Colton fired it past Sergei Bobrovsky with 3.8 seconds remaining in the third period to secure the win.
The Lightning will head back home to Amalie Arena with a 2-0 series lead.