Jalen Ramsey adopts 'new year, new me' attitude, refuses to talk trash about opposing quarterbacks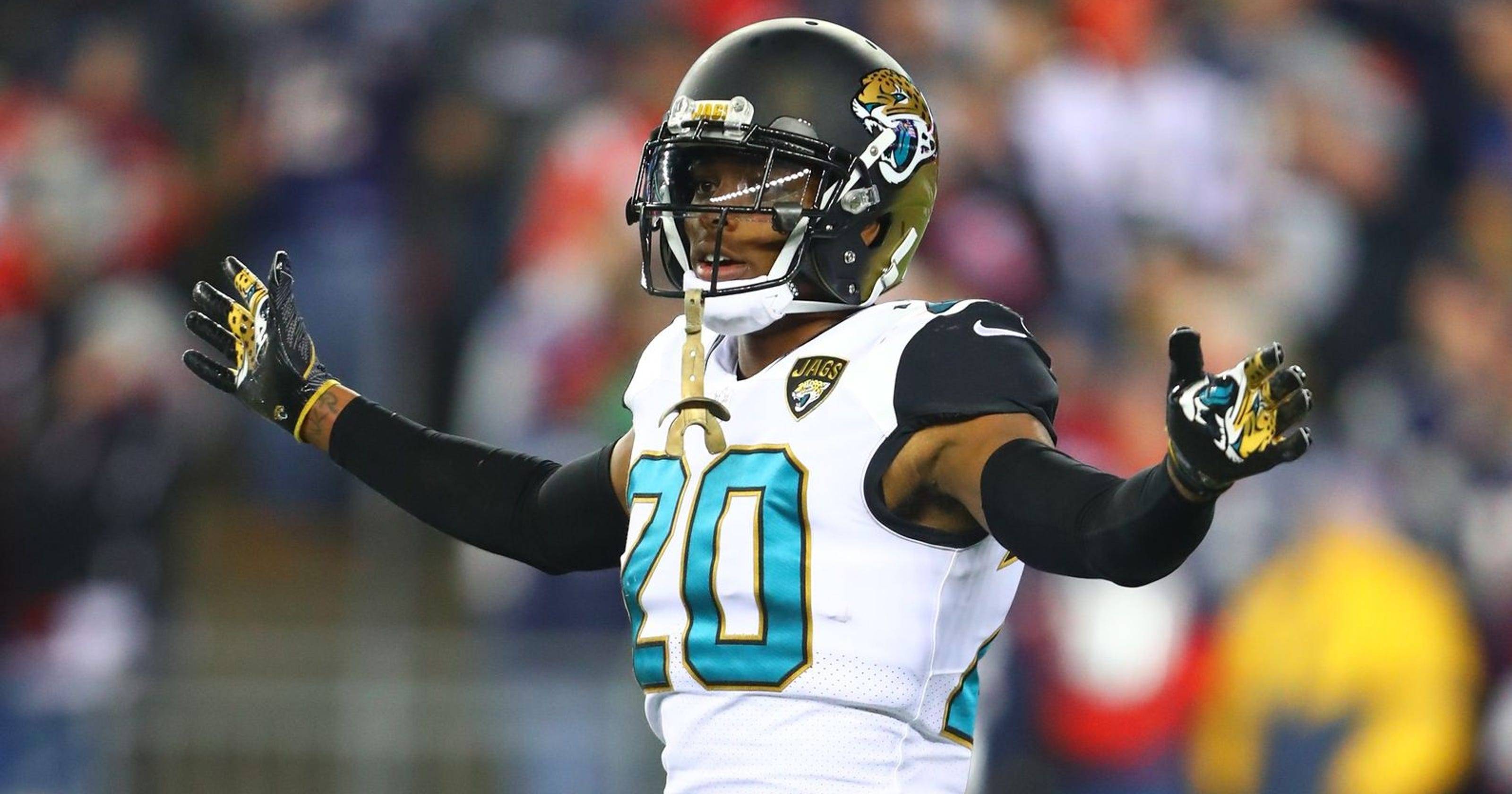 Don't expect Jacksonville Jaguars cornerback Jalen Ramsey to run this mouth this time around.
The two-time Pro Bowler talked all sorts of smack last offseason, publicly critiquing what felt like close to half of the NFL's employed quarterbacks.
He and his team were fresh off a first place finish in the AFC South and a trip to the AFC Championship, so he was basking in a lot of confidence at the time. Things went south quickly for the Jags in 2018, and they ended up finishing last in their division with a 5-12 record.
The 24-year old may be optimistic heading into 2019, but he learned the hard way to not get too ahead of yourself in the NFL. Not only is he staying away from trash talking opposing quarterbacks, but he went as far as actually praising his new teammate Nick Foles.
"I'm not going to do this again but, we do play some good quarterbacks this year, of course, but probably the quarterback I'm most excited for is Nick Foles." said Ramsey.
"I don't have to play against him, of course. He is my teammate. He is a great teammate, the few interactions we've had has been great. Great man, great player as well. He has nothing to prove to anybody. He's a Super Bowl champion, Super Bowl MVP. So, I hope he comes out here and he plays free and knows he has the support of everybody."
Ramsey is looking to build off a Pro Bowl season where he finished with 65 combined tackles, 13 passes defended and three sacks in 16 games in 2018.
Jaguars star Jalen Ramsey on reason behind trade request: 'All I care about is winning'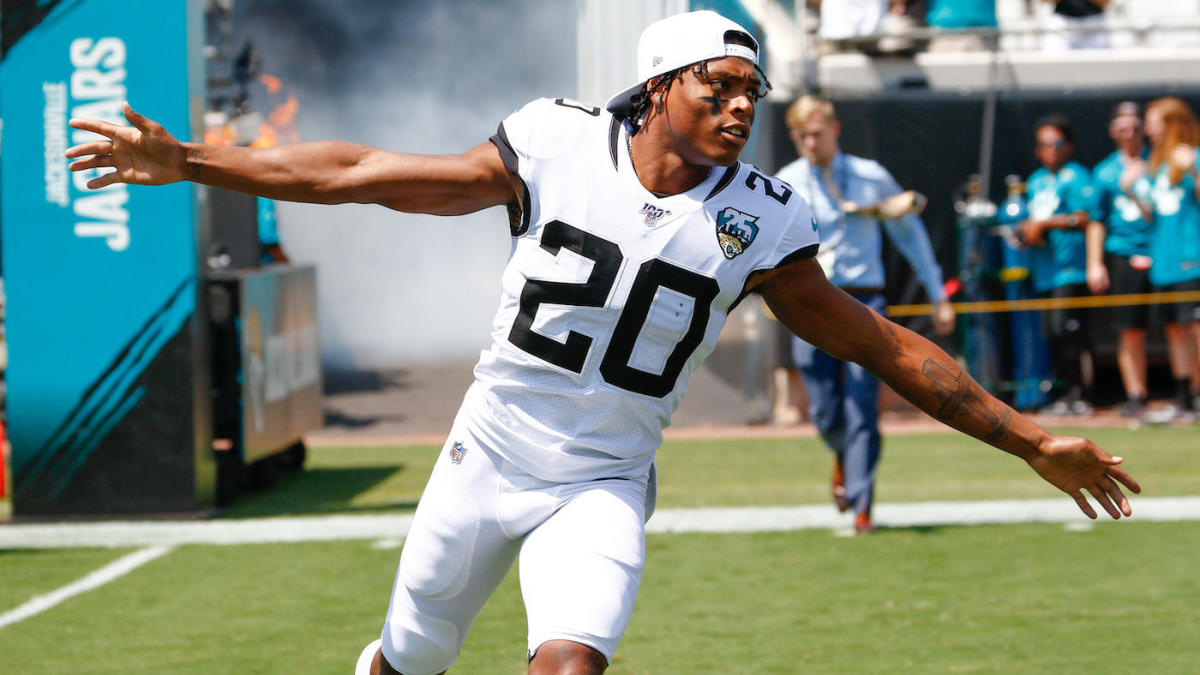 Just days after Jalen Ramsey asked to be traded from the Jacksonville Jaguars, there have been no shortage of suitors for his services.
While fans are digging deep into all the rumours and potential destinations for the All-Pro cornerback, many have been left wondering why exactly he asked to be dealt in the first place. The answer is simple.
"All I care about is winning, man. Shit," said Ramsey.
"Everybody know that. I wanna fucking win, straight up. Excuse my language. That passion, that fire, that heart … I'mma continue giving that as long as I'm here."
The 24-year old still intends to respect the organization, and says he will suit up for Thursday night's game against the Tennessee Titans if he isn't traded beforehand.
Ramsey, who was selected fifth overall in the 2016 NFL Draft, has compiled 202 combined tackles, 45 passes defended, nine interceptions and one touchdown over a span of 50 games and three-plus seasons with the franchise.
He is also a two-time Pro Bowler, and was selected to the first All-Pro Team in 2017.
Cardinals' rookie QB Kyler Murray has aspirations to be the 'best to ever play the game'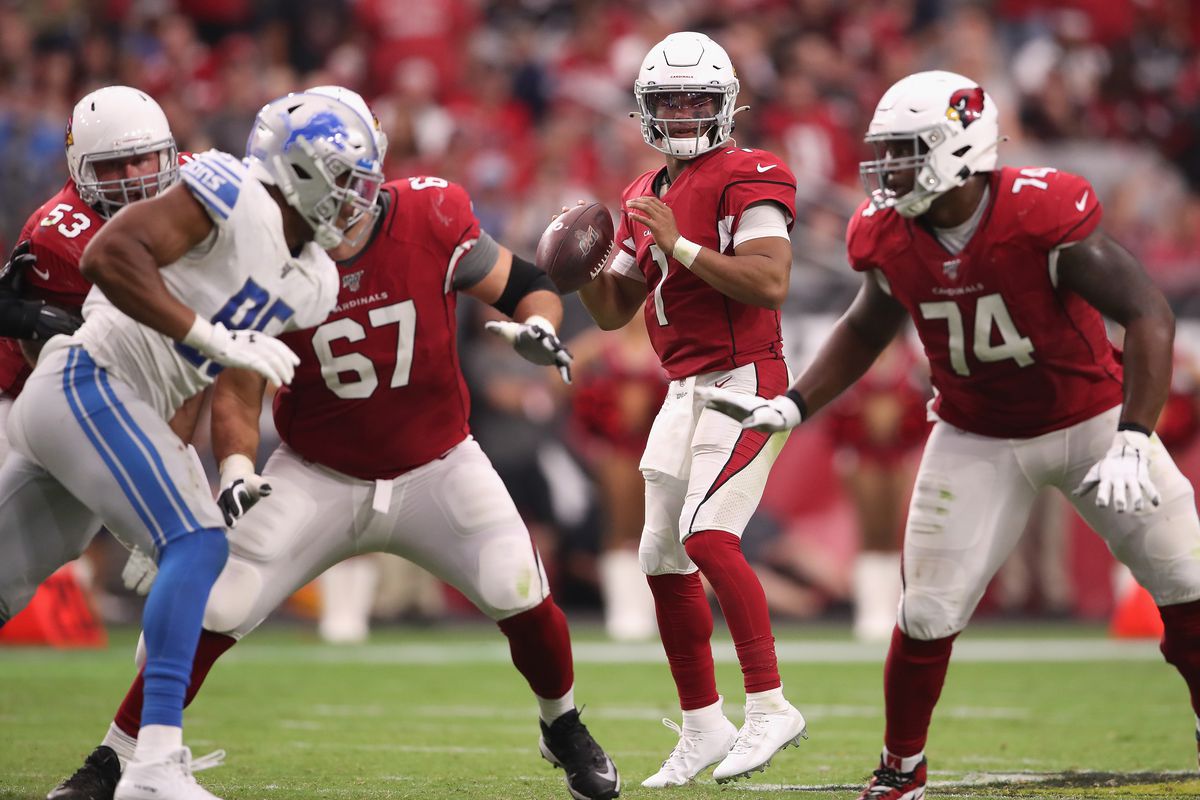 As if being the first overall pick doesn't add enough pressure already.
Rookie quarterback Kyler Murray, who was selected first overall by the Arizona Cardinals in the 2019 NFL Draft, isn't phased by the expectations placed on him because he is planning to exceed that by a million.
Not only does he want to prove his doubters wrong, but he wants to be among the all-time greats by the time his NFL career comes to an end.
"When I left Texas A&M…nobody thought I could throw…I'm short and I can't throw. It's a bad combination." said Murray.
"What fuels me?…I would like to be the best to ever play the game."
The 22-year old, who is listed as 5-foot-10, completed 29 of 54 pass attempts for 308 yards, and threw for two touchdowns and one interception in the Cardinals' 27-27 tie vs the Detroit Lions in their season opener on Sunday.
It was a solid performance, but it's only one game. He's certainly got a long way to go before being even near the conversation of the all-time greats.
Drew Brees passes Tom Brady to move into second place on the NFL's all-time passing touchdown list.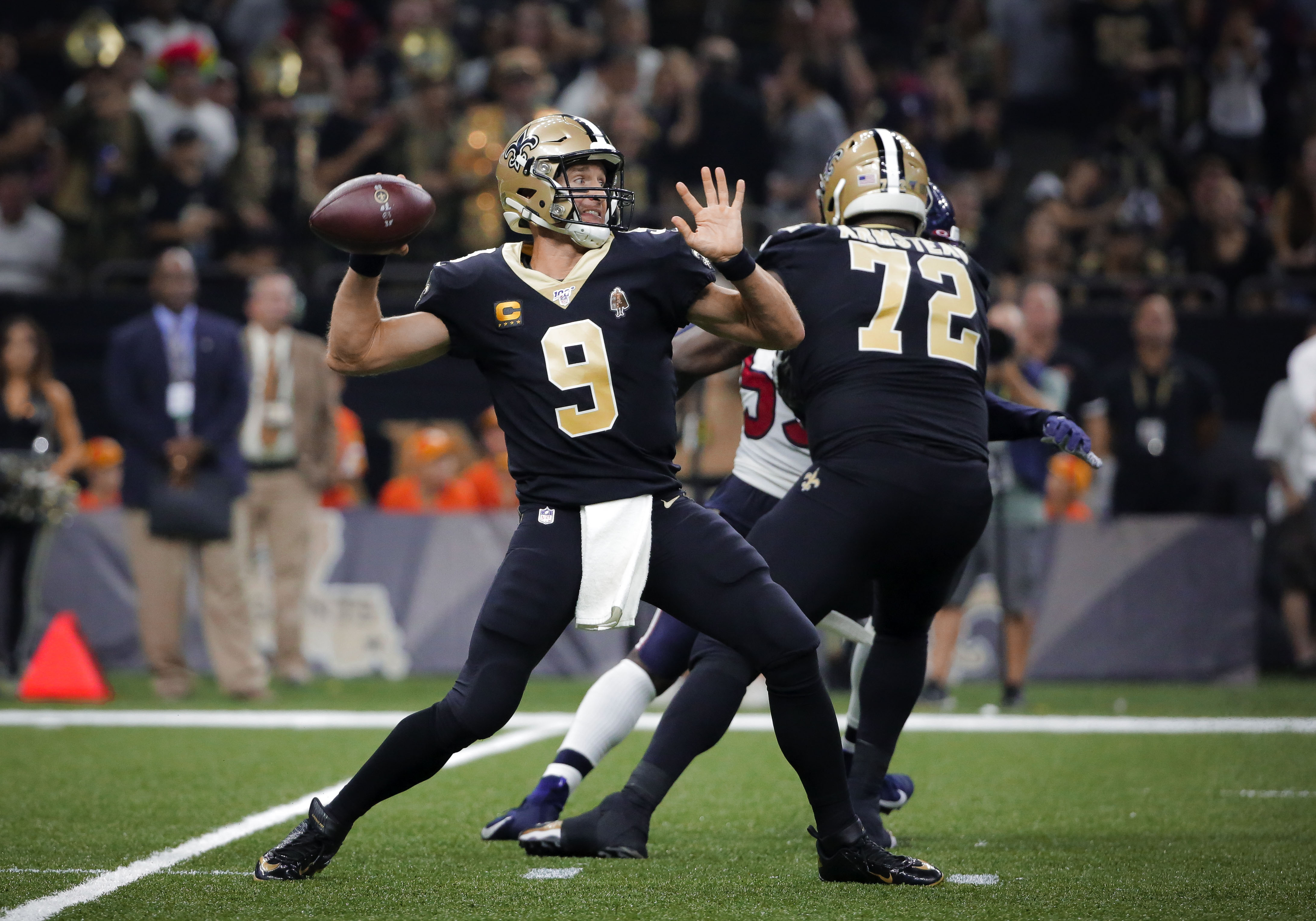 Drew Brees reached another milestone in his illustrious NFL career.
After throwing two touchdown passes in the New Orleans Saints' exciting 28-27 win over the Houston Texans on Sunday, he surpassed the legendary Tom Brady to move into second all-time in NFL touchdown passes.
The 40-year old, who is currently playing in his 19th NFL season, has accumulated 522 touchdown passes to go along with 6618 pass completions for 74,807 yards over a span of 265 career games.
He now needs just 18 more touchdown passes to move past Peyton Manning for most of all-time.