Thunder rookie Josh Giddey becomes youngest player in NBA history to record a triple-double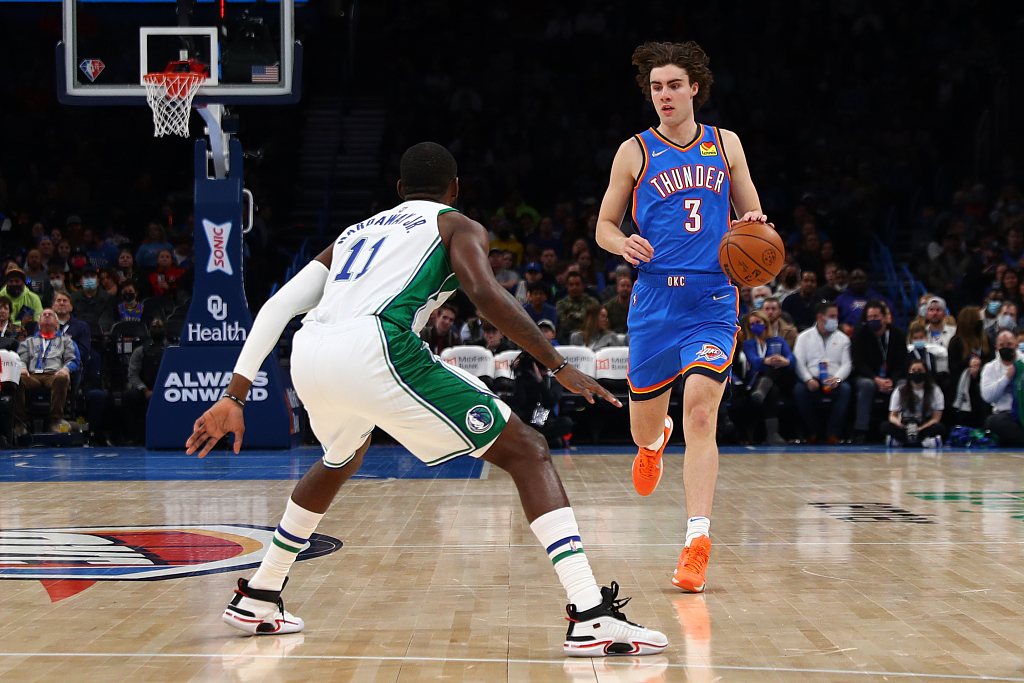 The Oklahoma City Thunder may have lost, but one of their biggest prospects made NBA history.
Thunder rookie Josh Giddey posted 17 points on 7-of-16 shooting, 14 assists and 13 rebounds in 36 minutes during the team's 95-86 loss to the Dallas Mavericks on Sunday. The significance of that? It means that at 19 years and 84 days old, he is now the youngest player in league history to record a triple-double.
"It's cool. As I said earlier in the year, the individual stats are good, you enjoy it for the night…But as I said, a win is always better than individual stats for me. If I have 0-0-0 and we win, I'm more happy than if I have a triple-double and we lose" said Giddey.
"It's always been that way for me. Always will be. But yeah, it's a cool milestone."
The Australia native, who was selected seventh overall in the 2021 NBA Draft, has averaged 11.0 points, 7.3 rebounds and 6.4 assists in 31 games this season.
Gonzaga University suspends Hall of Famer John Stockton's season tickets over his refusal to wear a mask at games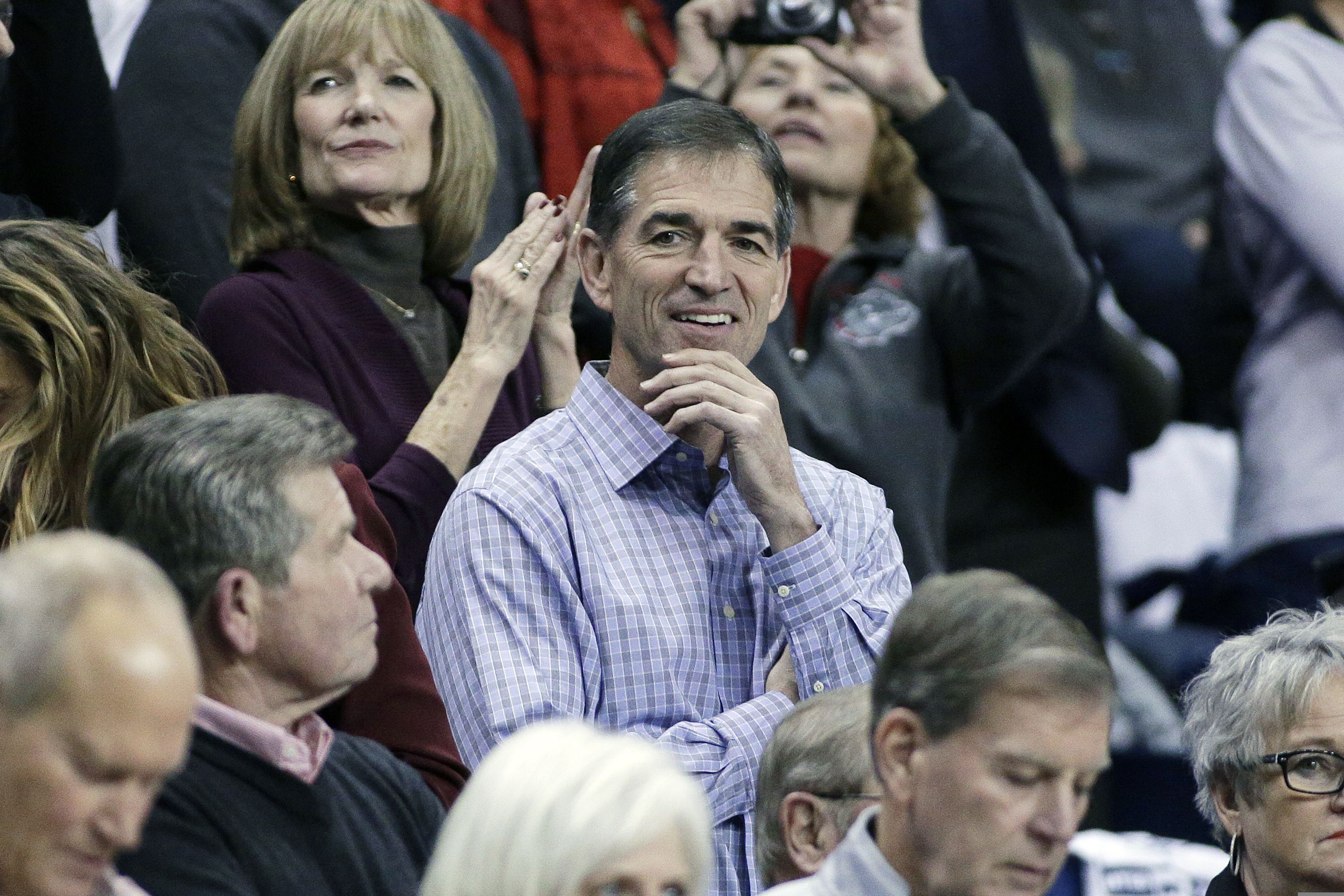 Utah Jazz legend and Basketball Hall of Fame John Stockton is being punished by his alma mater for defying mask mandates.
The school, which Stockton played with for four seasons from 1980-1984, has suspended his season tickets for Gonzaga Bulldogs men's basketball games after repeatedly refusing to wear masks while in the arena.
"Basically, it came down to, they were asking me to wear a mask to the games and being a public figure, someone a little bit more visible, I stuck out in the crowd a little bit," said Stockton.
"And therefore they received complaints and felt like from whatever the higher-ups — those weren't discussed, but from whatever it was higher up — they were going to have to either ask me to wear a mask or they were going to suspend my tickets."
The 59-year old has also been outspoken about COVID-19 for quite some time, including lockdowns, mask mandates and the vaccine. He has gone as far as to claim that over 100 professional athletes have died from taking the vaccine, without any evidence to support his claims.
Lakers star Russell Westbrook not happy about recent benching, but remains positive and focused on helping team win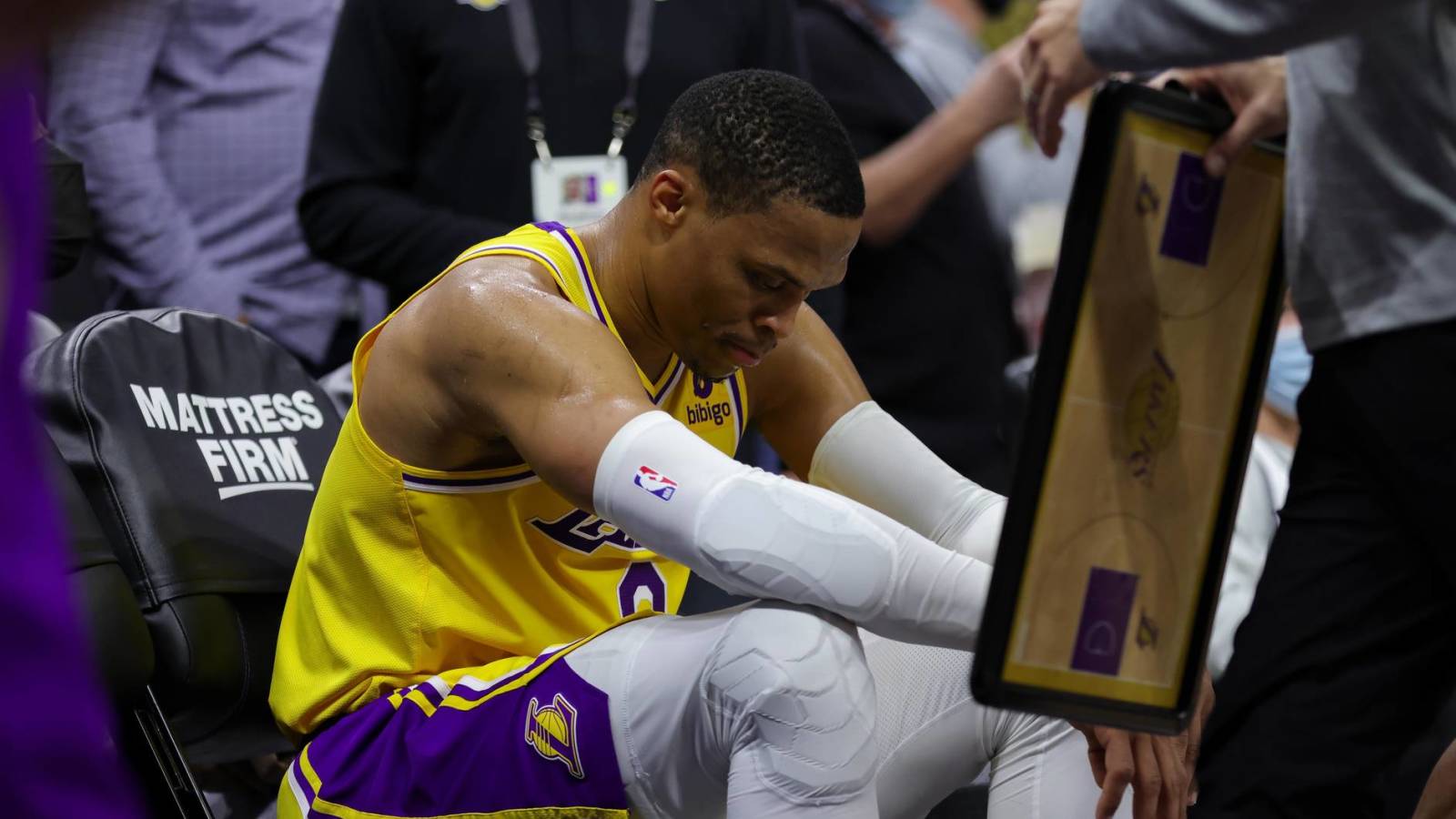 When the Los Angeles Lakers lost to the Indiana Pacers on Wednesday night to drop below .500, there was one player noticeably absent on the court in the final four minutes: Russell Westbrook.
The 33-year old, who is earning over $44 million in 2021/22, has struggled to fit in with the Lakers and been under heavy scrutiny from fans and media throughout the season.
His poor shooting and lack of defensive prowess has forced Lakers head coach Frank Vogel to change things up, which manifested in sitting the supposed star in crunch time of a close game.
Despite everything, Russell Westbrook continues to maintain a positive mindset and keeps his eyes on the prize. Even if he doesn't agree with every decision being made.
"I want to be able to be on the floor to help my teammates and be able to help our team win in games like that — but that was a decision that was made" said Westbrook.
"Ultimately, you have to be OK when s— doesn't go well, and I'm OK…I've done everything that's been asked of me here, and I'll continue to do so and ride this out as long as we can toward our ultimate goal — and that's to win a championship"
The Long Beach, California native has averaged 18.5 points, 8.0 rebounds and 7.8 assists in 45 games this campaign.
Celtics looking to trade Al Horford as they try to revamp frontcourt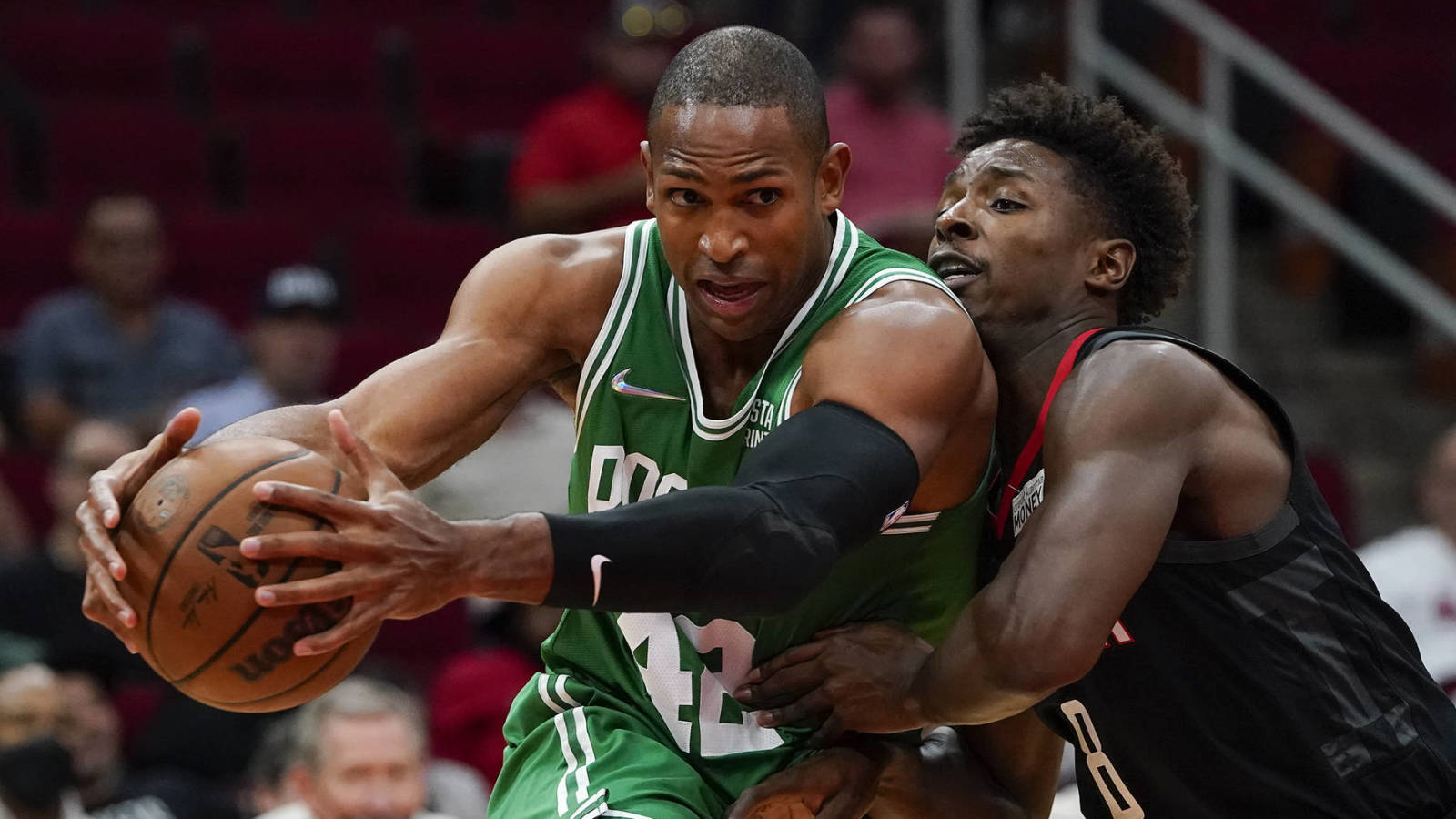 Expected to be one of the Eastern Conference's top teams heading into the season, it has been nothing short of a disaster for the Boston Celtics in 2021/22.
The Celtics, who currently sit ninth in the Conference with a 23-23 record, are desperately looking at ways to improve their roster as the trade deadline quickly approaches. According to The Athletic's Jared Weiss, the team is looking to move veteran big man Al Horford elsewhere, and replace him with a center that better fits the team's chemistry and playing style.
Horford, who was acquired in a trade this offseason that sent Kemba Walker and a 2021 first round to the Oklahoma City Thunder, has averaged 10.8 points, 7.4 rebounds, and 3.6 assists through 36 games. His struggles from beyond the arc have been a pattern this season, as he is putting up a dismal 28.5 three-point percentage on 4.2 attempts per game.
The 35-year old is making $27 million this season, and is guaranteed just $14.5 million of his $26.5 million salary for 2022/23.