Luis Severino sidelined for at least two weeks with rotator cuff inflammation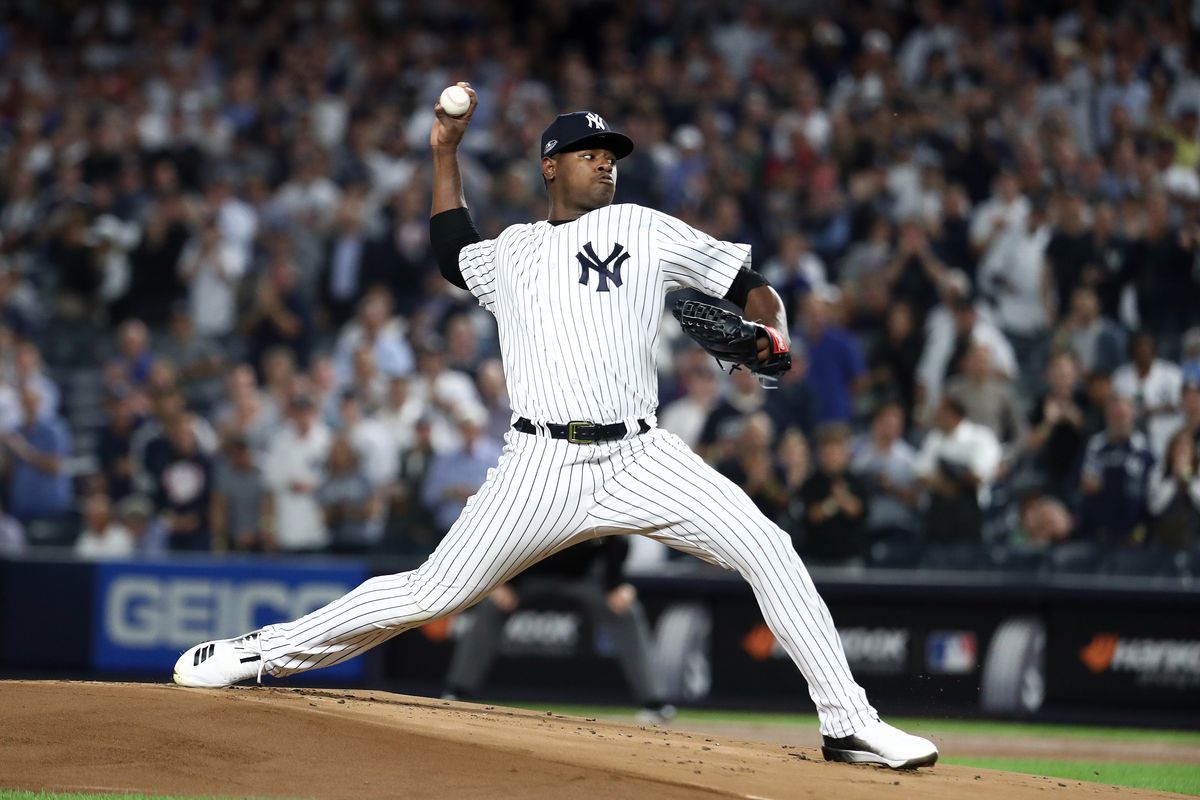 With high aspirations heading into 2019, this is not the news the New York Yankees hope for as the new season approaches.
The team confirmed that their expected opening day starter Luis Severino will be shut down for at least two weeks after an MRI revealed he has inflammation in his right rotator cuff.
He was supposed to make his Spring Training debut on Tuesday, but was pulled from the start when he began experiencing discomfort in his shoulder area during warmups. Yankees manager Aaron Boone adds that it is unlikely that Severino will be able to start on Opening Day vs the Baltimore Orioles on March 28.
The 25-year old Dominican, who recently signed a team-friendly four year, $40 million contract extension last month, posted a career best 19 wins to go a long with a 3.38 ERA, and 1.15 WHIP over a span of 32 starts and 191.1 innings last season.
The two-time All-Star is two years removed from a breakout 2017 campaign where he amassed a career best 2.98 ERA with a career-low 1.04 WHIP in 31 starts.
We send you laughing into the weekend with The Reynolds Report!