Jonathan Drouin not on the trade block, but Canadiens "need more" from him this season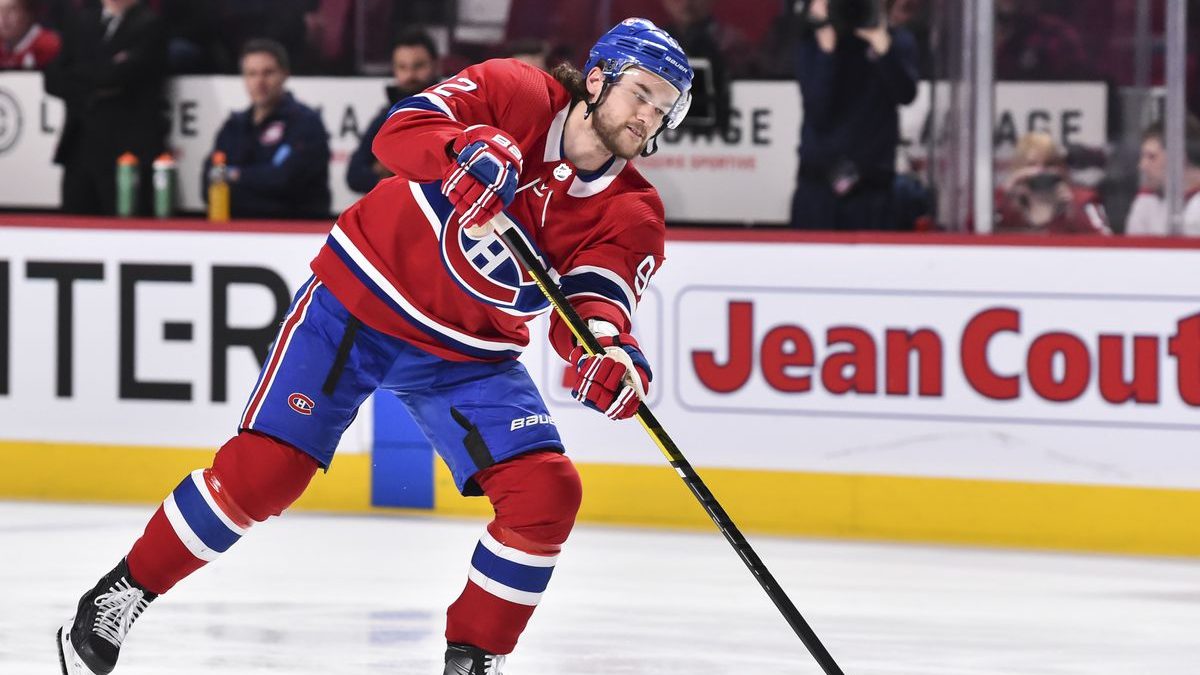 In case you haven't heard, Montreal Canadiens GM Marc Bergevin immediately shot down rumours that forward Jonathan Drouin is being dangled in trade talks despite entering just the third season of a six-year, $33 million contract extension he signed back in the summer of 2017. He even went as far as to say the ridiculous rumours came from "somebody's basement in Toronto"
Don't take that public backing as an endorsement of his play. As part of his response to the rumours, Bergevin also emphasized Drouin's need to take his game to the next level.
"He has some good moments, but overall, we need more," said Bergevin.
"He's a skilled player, he has talent, he has a lot of attributes."

The 24-year old has been underwhelming since coming to Montreal with much hype and fanfare. Over a span of two seasons and 158 regular season games, he has compiled just 31 goals, 68 assists and a disappointing minus-36 rating.
He has also struggled so far in the 2019 preseason. In their most recent contest, which was a 3-0 loss to the Toronto Maple Leafs, he had only 1 shot on net and finished with only 14:46 of ice time.
It feels like this will be a make-or-break season for him during his tenure with the Canadiens.
Coyotes could be playing their home games at Arizona State University's 5,000-seat arena for the next 3-4 years, and it's not a good look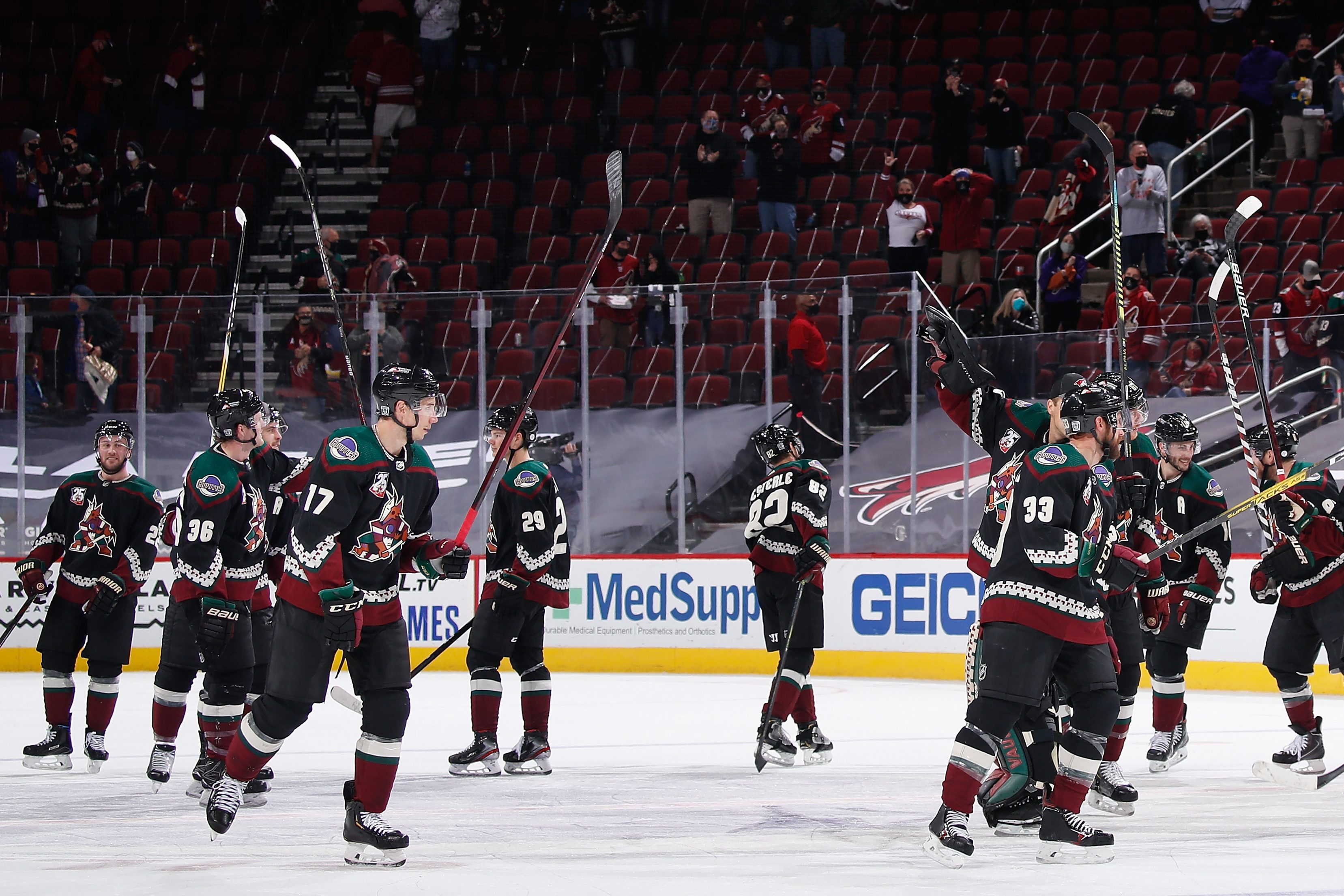 Well this certainly isn't a good look for both the Arizona Coyotes franchise and the NHL for that matter.
According to Craig Morgan of PHNX Sports: The Arizona Coyotes, who are being forced by the city of Glendale to move out of Gila River Arena by the end of the 2021/22 season, are reportedly in negotiations to make Arizona State University's yet-to-be-built 5,000-seat arena in Tempe their new home stadium for the next 3-4 years.
If such a deal is completed, the Coyotes will have by far the lowest capacity of any team's arena in the NHL. The next closest would be the Winnipeg Jets' Canada Life Centre, which holds 15,294.
It's not only a tough look for the league that has worked hard to expand their popularity in non-traditional United States markets, but the lack of seats would certainly make it hard for the already-struggling franchise to accumulate any substantial amount of revenue.
The league has yet to comment on the legitimacy of these rumours, but NHL deputy Commissioner did tell PHNX Sports in an email that the deal is at the very least under consideration.
"Depends on the totality of circumstances, but I wouldn't rule it out." said Daly about Arizona's possible move to the 5000 capacity arena.
The NHLPA also chimed in about the situation.
"The Coyotes' anticipated move in 2022-23 from Gila River Arena in Glendale to a temporary Arizona venue raises a number of matters that the league and the NHLPA will need to work through," said the NHLPA in a statement.
"Ideally, these matters will be sorted out well in advance of next season."
The Coyotes currently average the third lowest attendance in the league with just 11,575 fans in the seats at a home game.
WATCH: Trevor Zegras scores incredible 'Lacrosse style' goal that will make your jaw drop!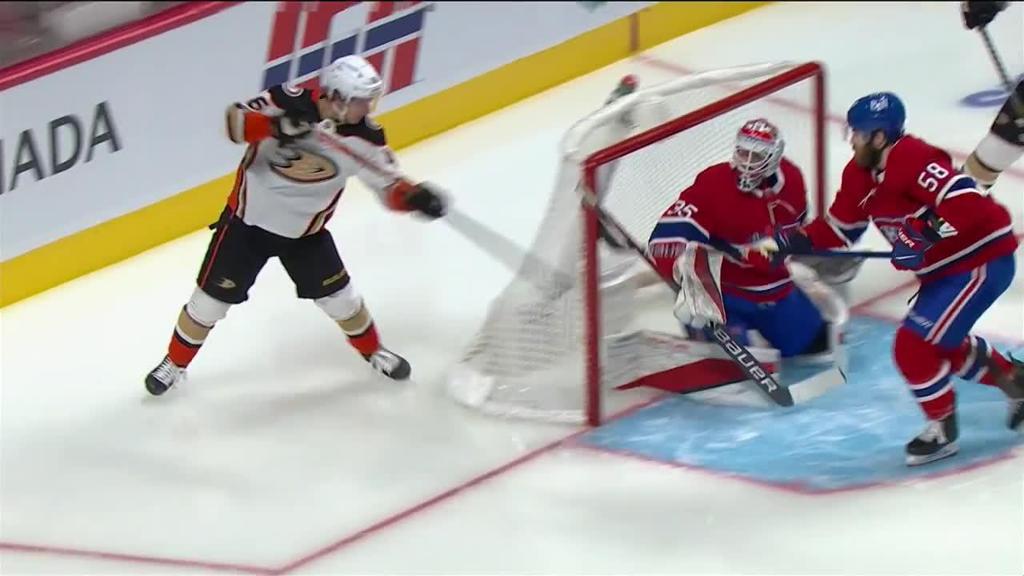 Anaheim Ducks rookie Trevor Zegras has made headlines this season for all the right reasons. It seems like his on-ice performance has him going viral or trending on social media on a weekly basis.
Yesterday against the Montreal Canadiens, he added to his growing collection of highlight-reel goals by pulling off an amazing Michigan 'Lacrosse style' move from behind-the-net to beat Canadiens goalie Sam Montembeault and add to the Ducks' lead early in the second period.
There were no fans at the Bell Centre due to COVID-19 restrictions, but it's safe to say that even they would've appreciated it had they been fortunate enough to witness it in the flesh.

Evander Kane joining the Oilers on a one-year deal with incentives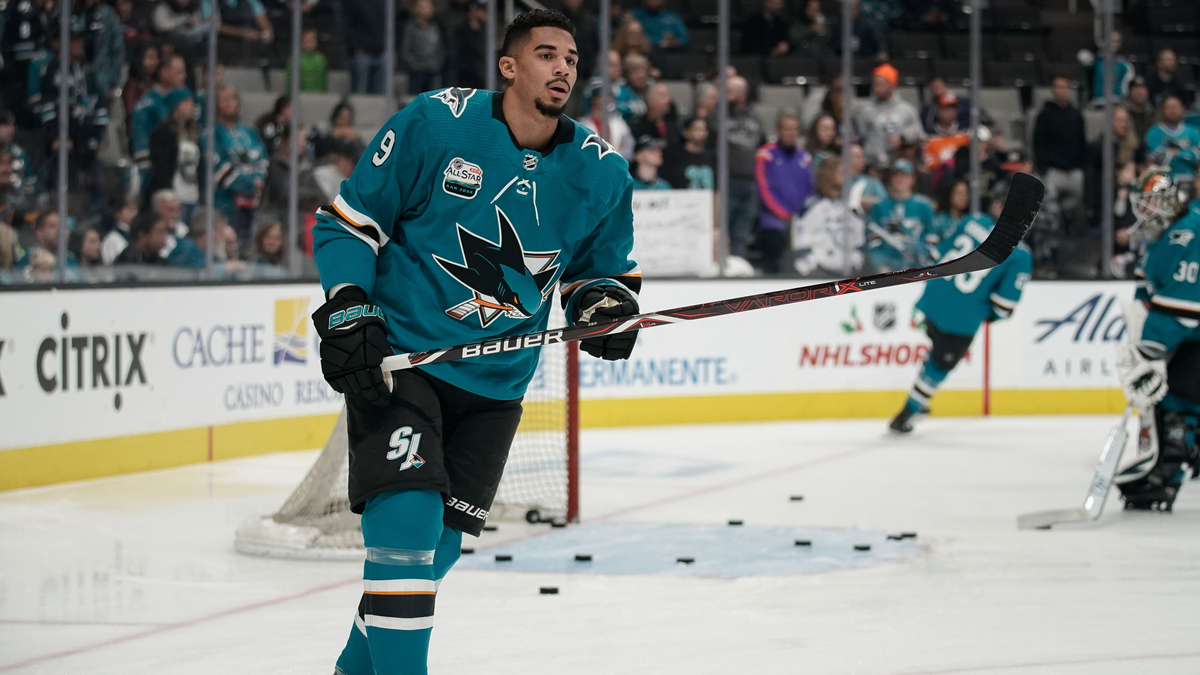 Just hours after learning that he will not be receiving any additional punishment, Evander Kane wasted no time in choosing his next team.
According to reports, the Edmonton Oilers are on the verge of signing controversial but talented forward Evander Kane to a one-year contract that includes a base salary of $750,000, a signing bonus of $625,000 and a no-movement clause. The deal carries a prorated cap hit of $2.1 million.
The 30-year old, who has been involved with a long list of off-ice issues that led to his contract with the San Jose Sharks being terminated earlier this month, has amassed 264 goals, 242 assists and 908 penalty minutes over a span of 769 games and 12 seasons split between the Atlanta Thrashers/Winnipeg Jets, Buffalo Sabres and Sharks.
Despite the controversy that is attached to his name, Kane's new teammates are excited and ready to welcome him with open arms.
"Obviously Evander Kane is a good player. A big, strong power forward who is hard to play against," said Oilers defenceman Duncan Keith.
"Any time you add a player like that, a good player, you'd be excited about that. We'd be happy to have him, as players. Excited to have him join the group and help us out."