NHL to continue Global Series with three games in Europe next season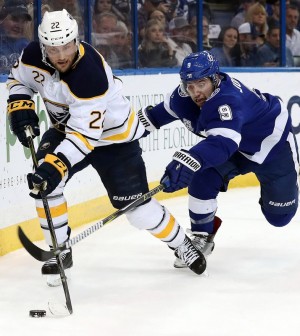 The NHL Global Series is returning with games in Europe in the 2019/2020 season.
The league announced Thursday that the Philadelphia Flyers will face off against the Chicago Blackhawks to open their season in Prague, Czech Republic on October 4. Also, the Tampa Bay Lightning and Buffalo Sabres will play two back-to-back games in Stockholm, Sweden on October 8 and 9.
Rasmus Dahlin, who was the Sabres' first overall pick in the 2018 NHL Draft, is particularly excited about playing in his home country against one of his idols in defenceman Victor Hedman.
"It's great for me, but I also think it's going to be amazing for my family and friends, too, to be able to see a live NHL game…And me playing there, a lot of them will never have a chance to see me play hockey." said Dahlin.\
"It's so fun to share it with other Swedes…It's probably the best thing that could happen."