Dave Smart steps down as Carleton men's basketball coach, takes on new role with university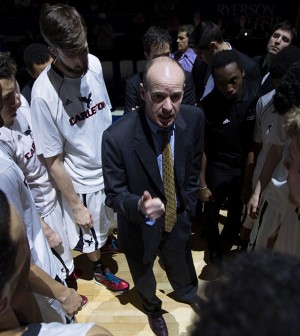 After nearly 20 years and 14 U Sports national championships, Dave Smart as stepped down as head coach of the Carleton Ravens men's basketball team. But don't worry everyone, he will still remain with the University in a bigger role.
The program confirmed this week that he will starting a new position as director of basketball operations, which will be responsible for developing both the men's and women's teams.
"It's been a great run…Coaching is my second love, my first being my wife and children. I am very thankful to the university and I am looking forward to my new role." said Smart in a statement.
"This gives me an opportunity to stay involved in basketball while having more time to spend with my family."
It was later announced that longtime Carleton women's coach Taffe Charles will take over as head coach of the men's program following Smart's change of roles.