Carlos Gomez "excited and anxious" to be back where it all started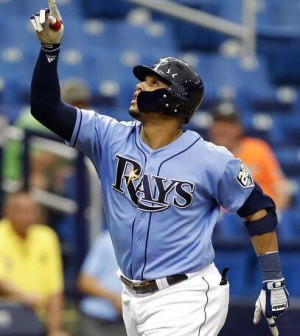 Veteran outfielder Carlos Gomez is more excited about the upcoming season than he's been in a long time.
He is back with the New York Mets, the organization where he signed as a 16-year old international free agent back in 2002, and played his first MLB season with in 2007.
Although his best days in baseball are behind him, the 33-year old says "it's a dream" to be back with the Mets, and is looking to prove that he still belongs in the league as an everyday player.
"Came back to the team that started my career. A lot of good memories. It's exciting and I'm anxious." said Gomez.
"My goal is to be a part of this team. Make the team and help."
The two sides recently agreed to a minor league deal that will pay Gomez a $1.25 million salary if he makes the team. He has the chance to earn $250,000 in performance bonuses based on the amount of plate appearances.
He is fresh off a disappointing season where he posted a career-worst .208 batting average with nine homers, 32 RBI and a .634 OPS in 118 games this season.