Arsenal's Calum Chambers to miss 6-9 months after rupturing ACL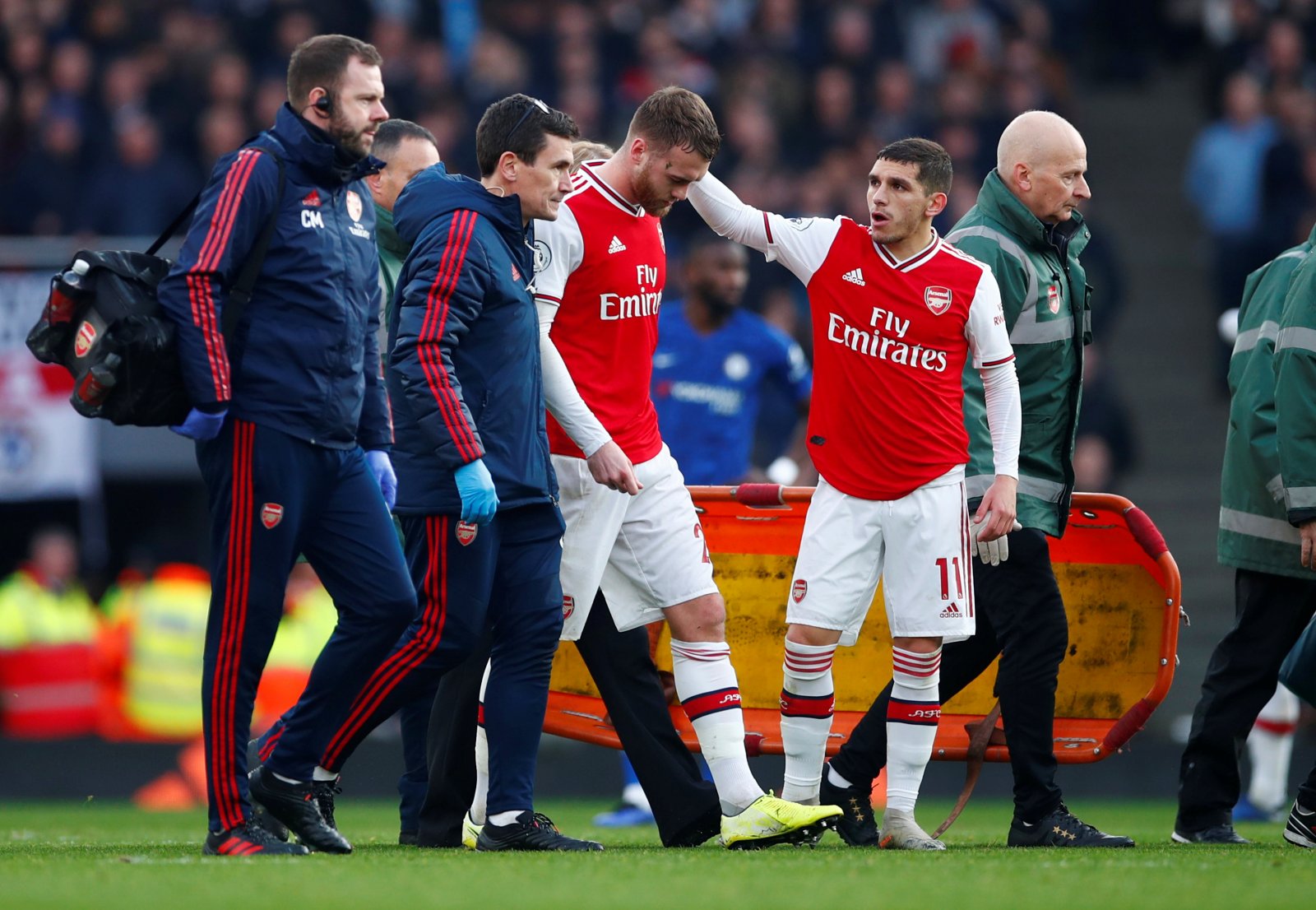 Arsenal are going to have to get by without one of their most reliable centre-backs.
The club announced that defender Calum Chambers will be sidelined for anywhere from six-to-nine months due to a serious knee injury.
The 24-year old suffered a ruptured ACL in his left knee during the first half of Arsenal's 2-1 loss to Chelsea on December 29.
He underwent successful knee surgery on Thursday and is expected to fully recover.
Chambers, who is in his sixth season with the The Gunners, has scored four goals over 92 total appearances since the 2014/15 season.
Tyson Fury wants boxing match with UFC star using smaller MMA gloves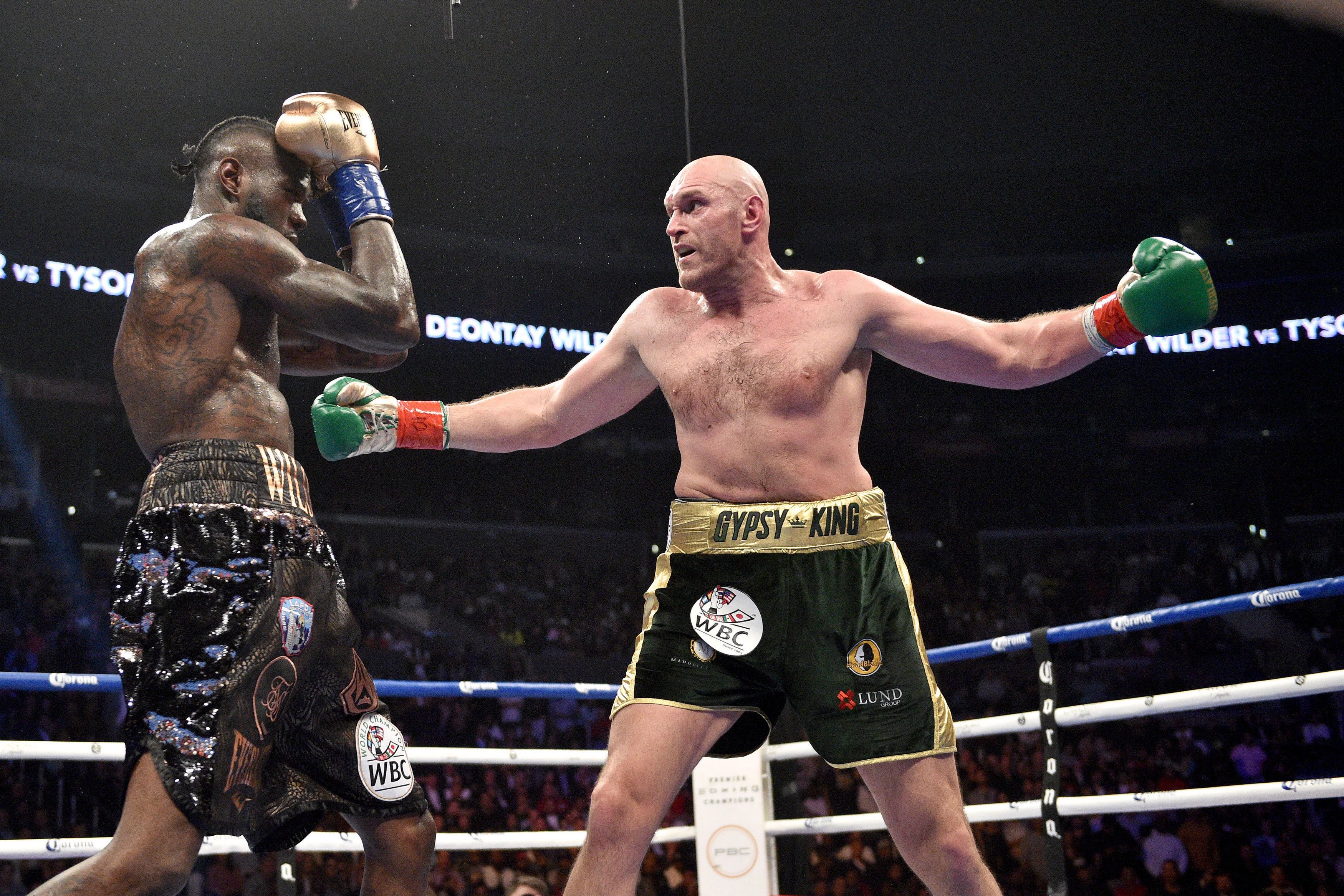 Former heavyweight champion Tyson Fury is looking to join in on all the boxing vs MMA hype.
The 31-year old Brit, who has a rematch with Deontay Wilder scheduled for February 22nd, revealed that he is hoping to fight a UFC star in a 'modified' boxing match that would involve the use of smaller MMA gloves during the bout.
He spoke about it in his recent conversation with ESPN.
"I don't want to go into an MMA fight, rolling around the floor and all that, no. But I would fight one of their champions in small gloves," said Fury.
"Maybe in a cage, but with boxing rules. I think that would be very interesting…With UFC gloves, the little 4-ounce gloves, that would be good for me."
This is more than just a passing interest. Fury explains that he will engage in negotiations with the UFC to get this done after his Wilder fight.
"After I beat Deontay Wilder next month, I'm going to have a sit-down with Dana White and we're going to go for it, run some numbers and see if the fight makes sense. Whoever's available from that side, and whoever's willing to get their ass kicked in the cage by the heavyweight champion of the world, he's the one I want."
Fury has posted a 30-0-1 record with 20 knockouts in 31 career boxing matches dating back to his debut in December 2008.
Patrick Kane becomes second youngest American player in NHL history to reach 1000-point mark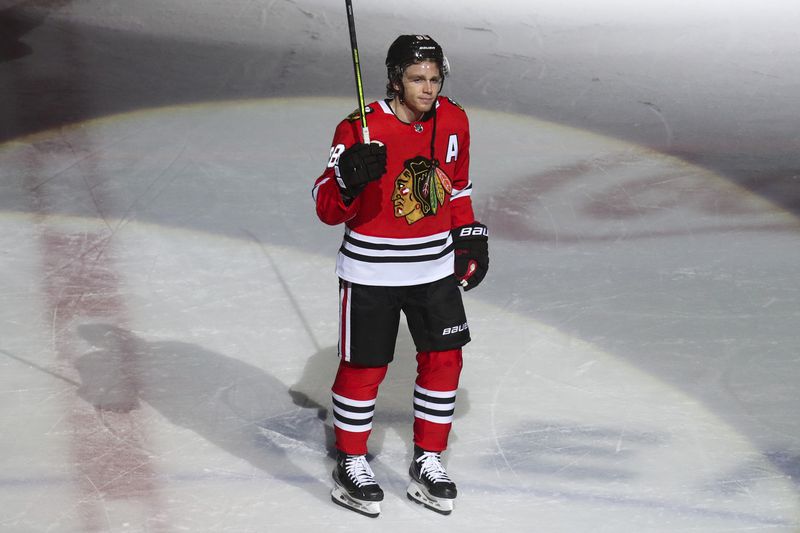 Chicago Blackhawks star Patrick Kane accomplished quite the feat during the team's 5-2 win over the Winnipeg Jets on Sunday.
By assisting on Brandon Saad's third period goal to make it 4-1 Chicago, Kane recorded his 1000th career NHL point. The significance of that? Well it puts him among the all-time great U.S. born players.
This made him the 10th American ever to reach the milestone. At 31 years of age, he is also the second youngest player among those lucky 10, only trailing the great Jeremy Roenick by eight days.
He was emotional about it following the game.
"That was special…What a moment, obviously, with everyone coming onto the ice and sharing that moment with me" said Kane.
"You see some faces in that pile that have been a big part of a lot of those points, whether it's been [Jonathan Toews] or [Duncan Keith] or [Alex] DeBrincat recently. Saader to finish it off I think was pretty cool."
Kane, who was selected first overall in the 2007 NHL Draft, has spent his entire career with the organization. Along with winning three Stanley Cups, multiple awards, and making nine NHL All-Star games, he has managed to compile 380 goals and 620 assists over a span of 12-plus seasons and 953 regular season games with the Blackhawks.
He has 60 points in 52 games this season.
Tom Brady 'open minded' about playing elsewhere as 2020 free agency approaches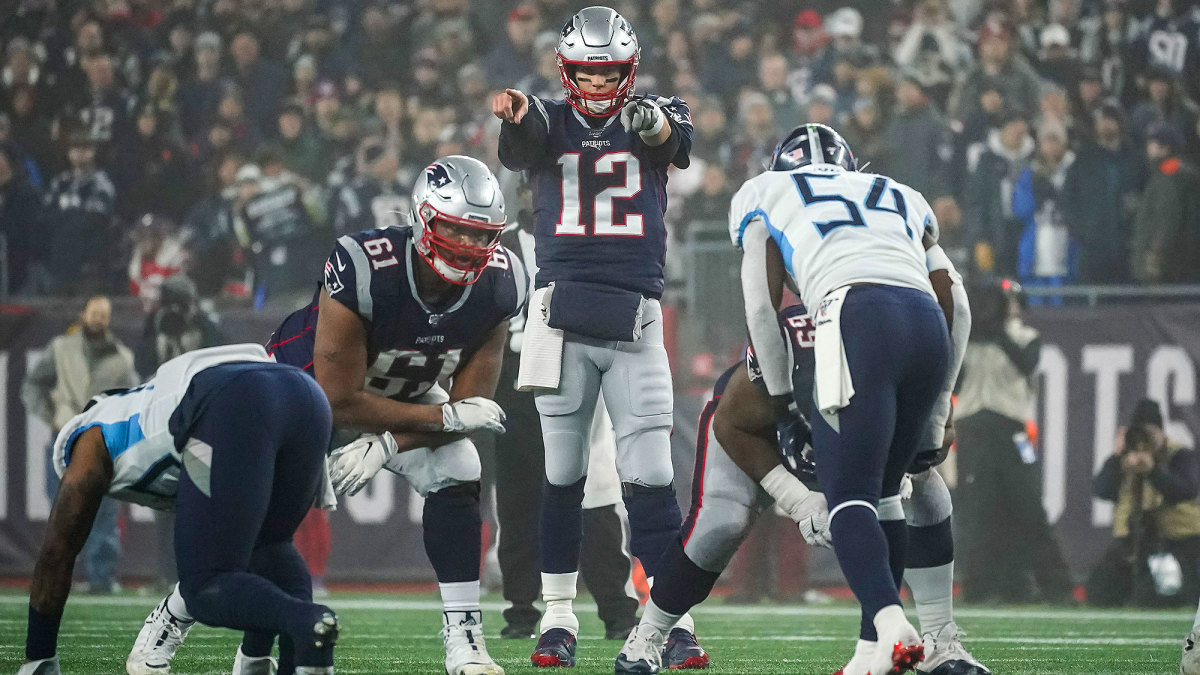 This couldn't be possible right?
You would be laughed at if you asked a year ago whether Tom Brady would ever play for another franchise other than the New England Patriots. But fast forward to January 2020, and the idea no longer seems too farfetched.
The 40-year old is set to become an unrestricted free agent for the first time in his career on March 18th. Despite being a lifelong Patriot, he has vowed to keep all of his options open during the whole ordeal.
"I'm open-minded about the process," said Brady when asked about the possibility of signing elsewhere.
"At the same time, I love playing football and I want to continue to play and do a great job. I'm looking forward to what's ahead. Whatever the future may bring, I'll embrace it with open arms."
Brady has won six Super Bowls, four Super Bowl MVPs, and all but cemented his legacy at the best quarterback in NFL history during his 20 seasons and 285 games with the Patriots.