Raptors forward OG Anunoby to undergo an emergency appendectomy; out two weeks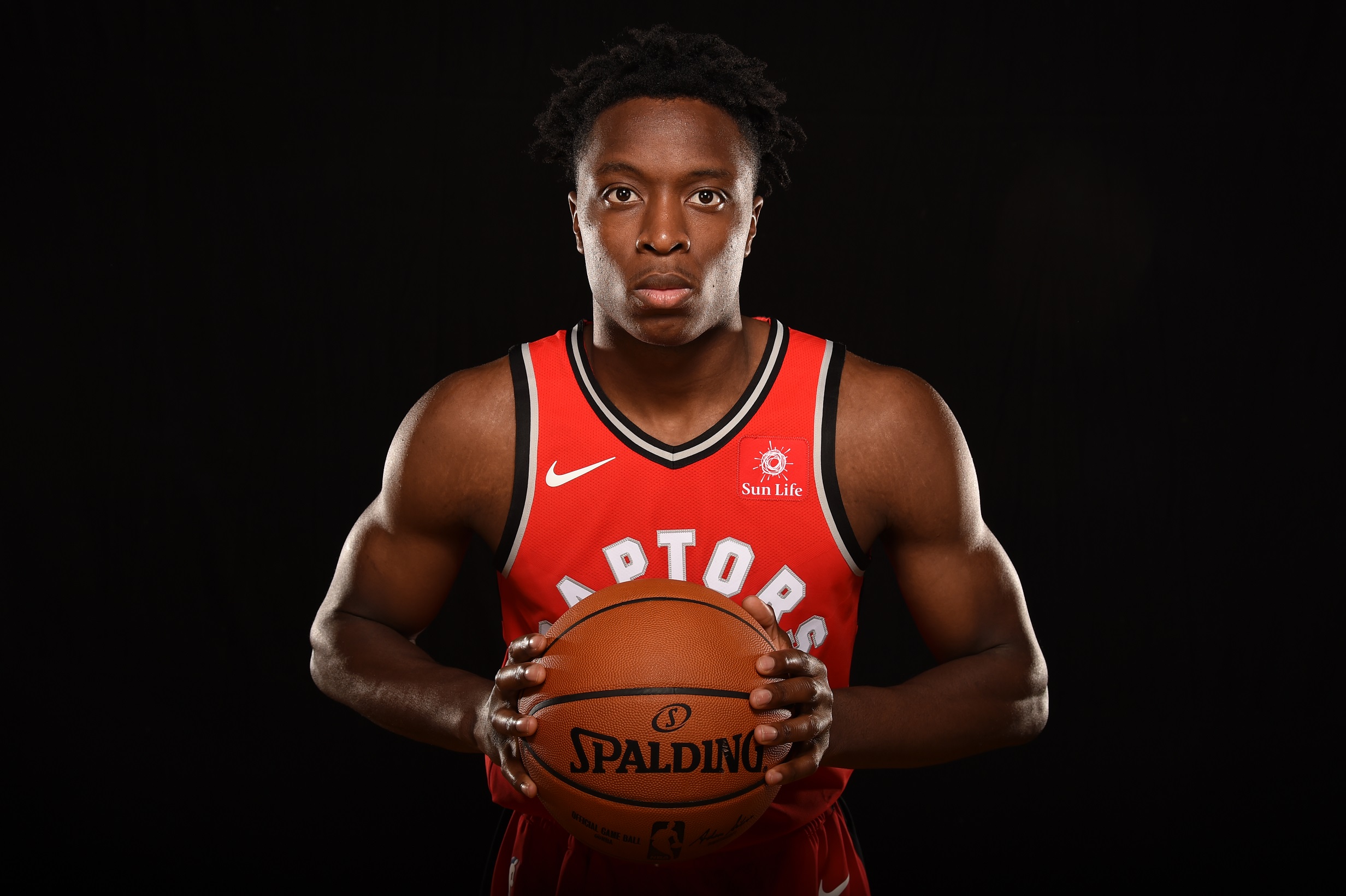 The Toronto Raptors will have to get by without one of their key bench players for the first round of the NBA Playoffs.
The team confirmed that forward OG Anunoby will undergo an emergency appendectomy after being diagnosed with acute appendicitis. He is expected to be sidelined for a minimum of two weeks, effectively keeping him out of action for their series against the Orlando Magic.
The 21-year old, who is in his second NBA season, has averaged 7.0 points, 2.9 rebounds and 0.7 assists in 67 games this season.
Thunder and Rockets swap superstar point guards in blockbuster trade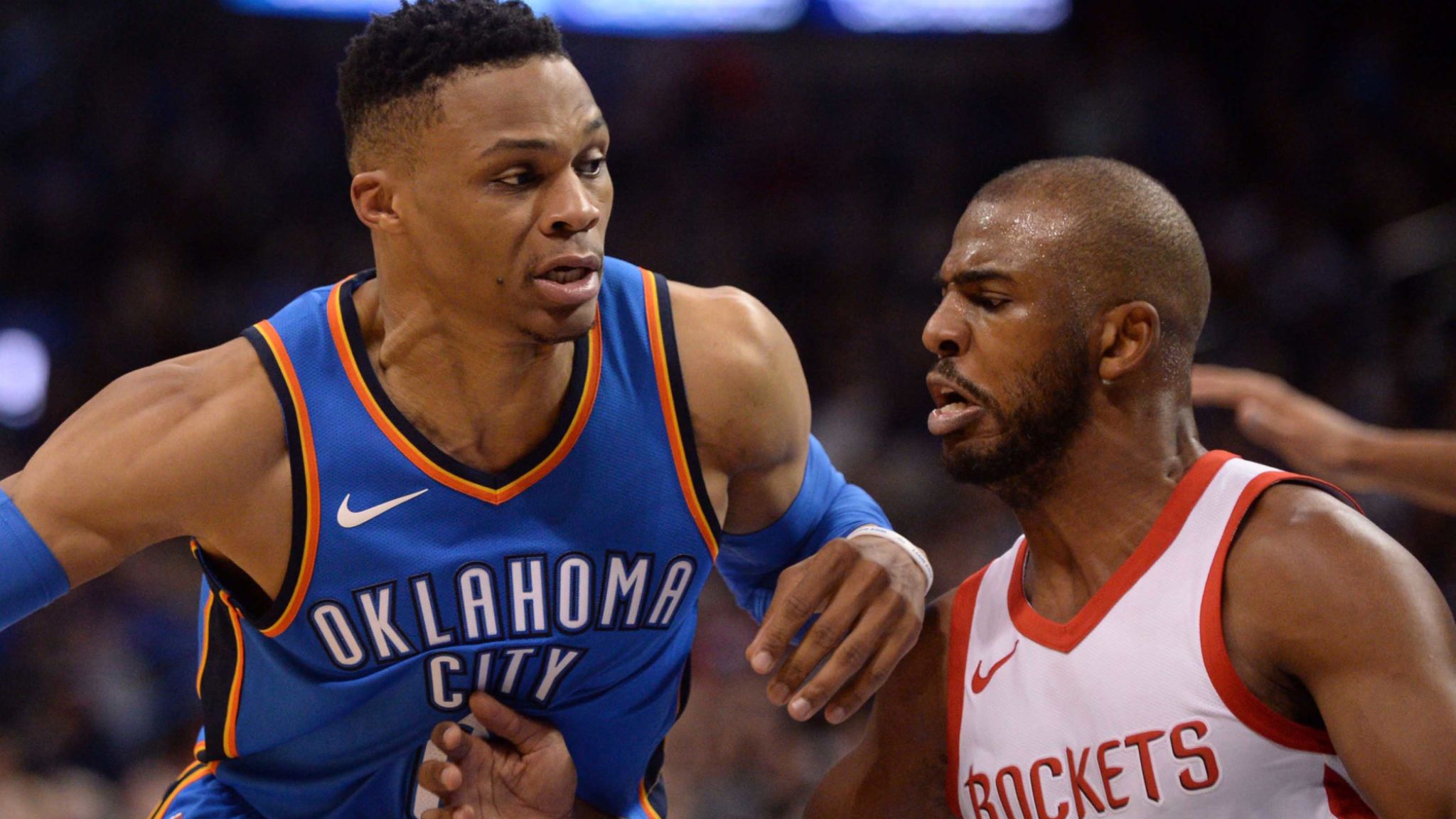 And just like that, the Oklahoma City Thunder managed to send their franchise player packing.
Just days after dealing Paul George to the Los Angeles Clippers, the Thunder completed a massive deal that sent former MVP Russell Westbrook to the Houston Rockets in exchange for All-Star point guard Chris Paul, two future first-round picks (2024 and 2026) and two pick swaps in 2021 and 2025.
The deal unites Westbrook with another MVP in James Harden. The two played together in the early stages of their career with OKC for three seasons from 2009-2012. Eventually Harden was dealt to the Rockets in a multiplayer trade
At 34 years of age and still without an NBA title, it is highly unlikely that Chris Paul is happy with joining a rebuilding Thunder team. The Thunder front office has already publicly stated that they will help Chris Paul find a new home if necessary, but it is not that simple.
The aging, injury prone star has three more years left on his contract that will pay him a whopping $15 million, which includes a player option in the final year of the deal worth $44 million. Not a lot of teams are in the position or would be willing participants to take on that large of a contract under these circumstances. The Thunder may have to sacrifice some of the many picks they've acquired in order to be able to unload Paul's albatross contract.
Warriors waive fan favorite Shaun Livingston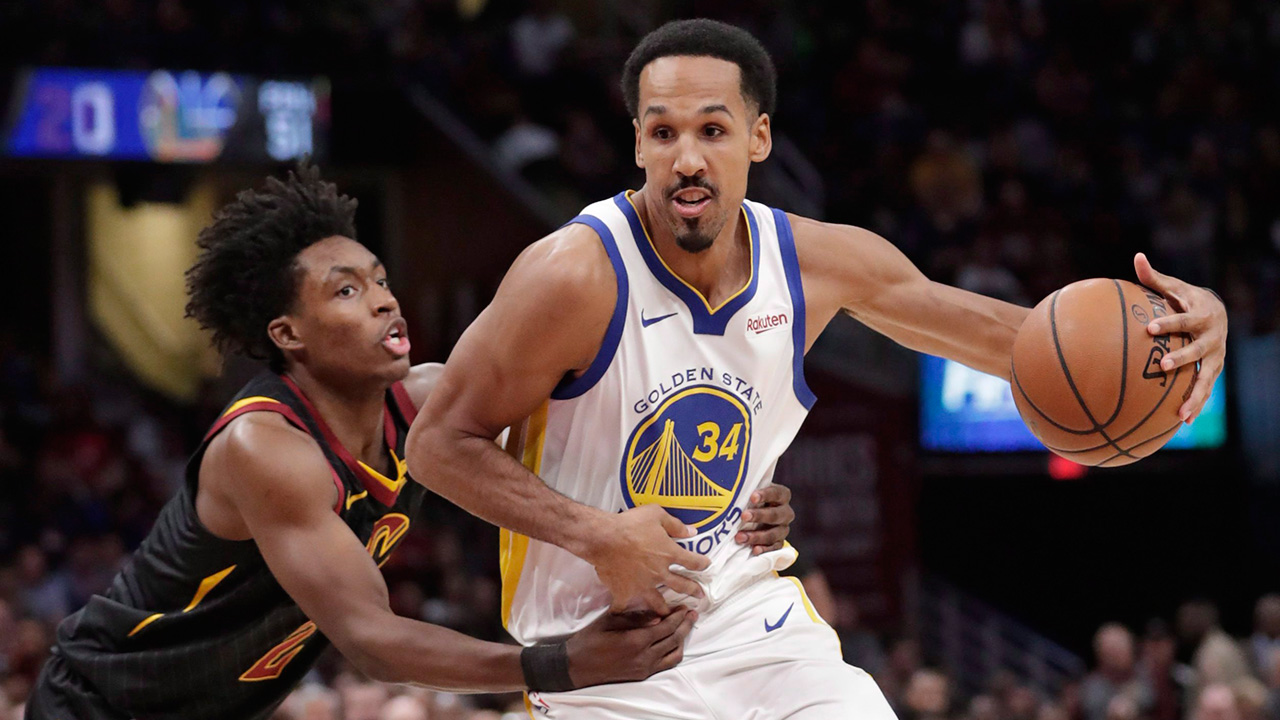 The Golden State Warriors' roster overhaul continues.
As the franchise continues to retool their roster after losing Kevin Durant in free agency, they made another decision to save some money on Tuesday.
The Warriors officially announced that they have waived veteran guard Shaun Livingston after five seasons.
The 33-year old, who signed with the Warriors prior to the 2014/15 season, averaged 5.4 points, 2.4 assists and 2.0 rebounds coming off the bench in 367 regular season games with the franchise.
During his tenure, he helped the team win three NBA titles and make five consecutive NBA Finals appearances.
Livingston, who was slated to make $7.7 million in 2019/2020, will still make $2 million guarantee due to the Warriors using the stretch provision on his contract.
The 14-year NBA veteran plans on continuing his playing career with another team.
Thunder reportedly looking to move on from Russell Westbrook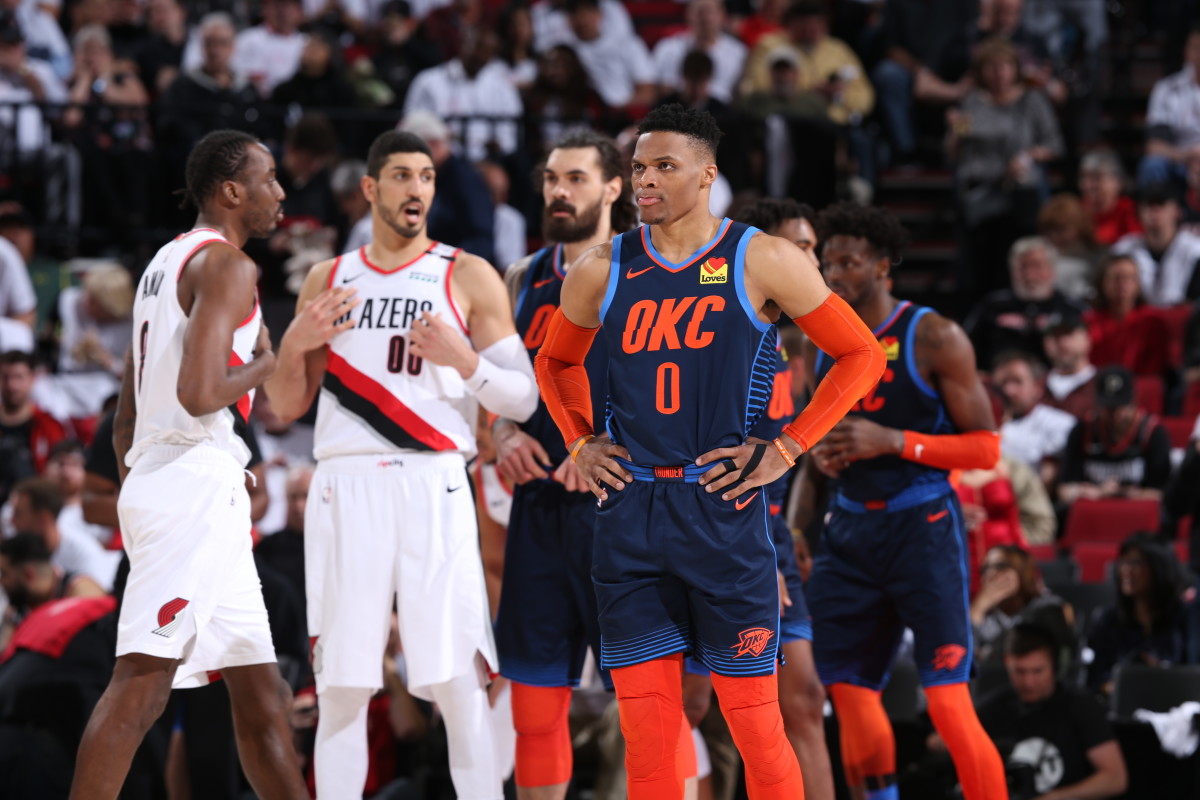 Things change rather quickly in the NBA.
Just days after the shocking trade that sent Paul George to the Los Angeles Clippers, it appears that the Oklahoma City Thunder have embraced going full tank mode and are weighing their options with their franchise point guard.
According to reports, the team is considering trading Russell Westbrook and are looking to talk with potential suitors to gauge what return they can get for the eight-time NBA All-Star.
While Westbrook is one of the league's best players, his contract is an absolute albatross. He is due $170 million over the next four seasons, which will make it difficult to find a team that is a) willing to take on that contract, and b) willing to part with the necessary players/their overall depth in order to match salaries.
The Miami Heat and Houston Rockets are among the teams interested in his services, but still have a lot of work to do in order to finalize a deal.
If Westbrook does get dealt this offseason, it will certainly be the end of an era in OKC. The 30-year old has spent his entire NBA career with the organization, averaging 23 points, 8.4 assists, and seven rebounds over a span of 821 regular season games and 11 seasons.
The Thunder already a big head start with all the future draft picks they acquired in the Clippers trade (three unprotected first-round picks [2022, 2024 and 2026] from the Clippers, two first-round picks via Heat [2021 unprotected and 2023 lottery protected], and two unprotected pick swaps via Clippers in 2023 and 2025), and are looking to acquire additional assets to help boost their rebuild in a big way.