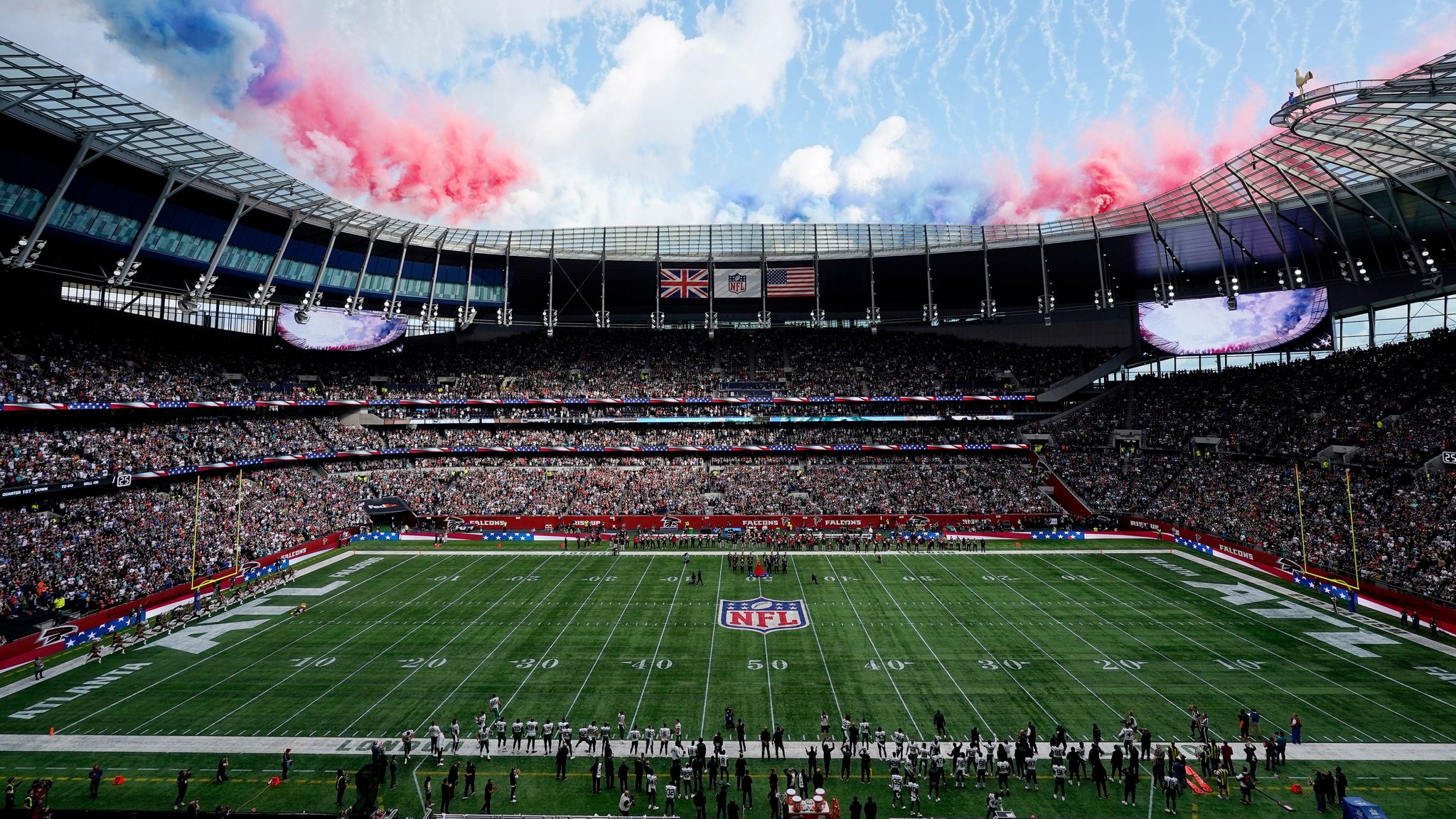 The NFL looks poised to expand their reach in the European market beyond the United Kingdom.
The league announced that a German city will host an NFL regular season game in the near future. They are hoping for next season, but 2023 remains a more realistic goal due to scheduling conflicts that result from the 2022 World Cup in Qatar.
The biding war to host an NFL contest is down to three German cities; Dusseldorf, Frankfurt and Munich.
"After an initial period in which expressions of interest were received from multiple cities, Dusseldorf, Frankfurt and Munich have been invited to proceed to the `candidate phase' of the process," the league said in a statement. "Those cities will now participate in deeper conversations about staging games in Germany." said the NFL in the statement.
More to come.
Dak Prescott apologizes after praising fans for throwing objects at referees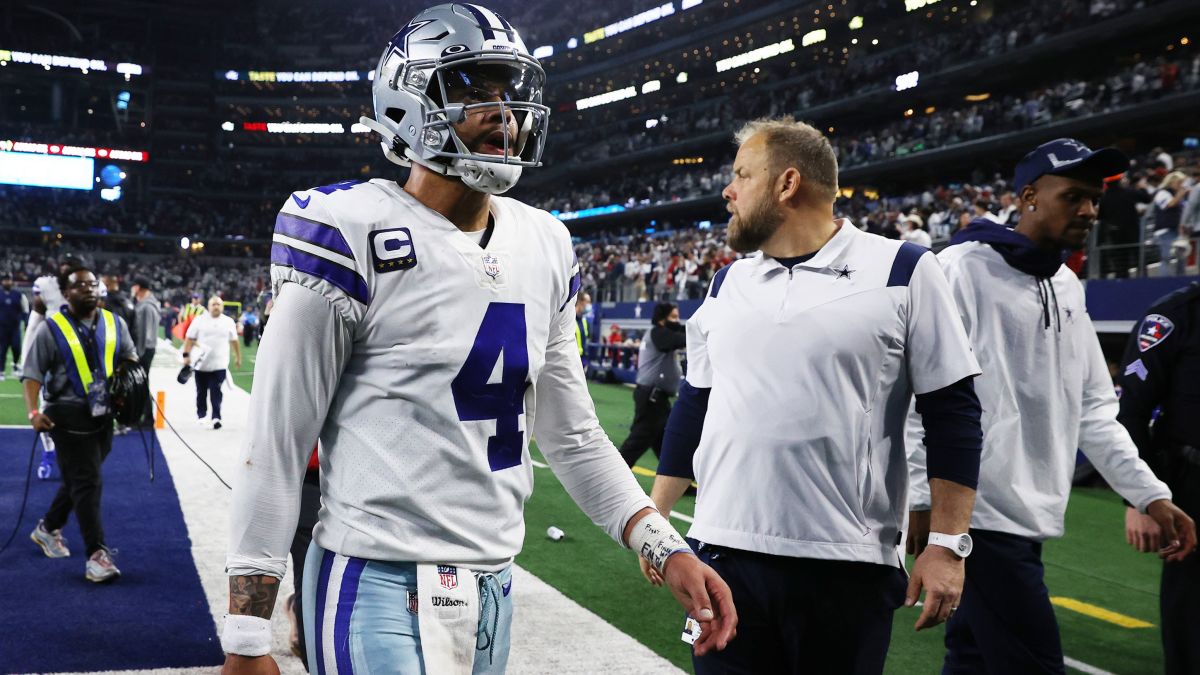 Dak Prescott admits he let his emotions get the best of him following Sunday's disappointing Wild Card loss.
The Dallas Cowboys quarterback took to Twitter to formally apologize for praising fans at AT&T stadium for throwing objects at referees while they were heading back into the tunnel following the team's 23-17 to the underdog San Francisco 49ers.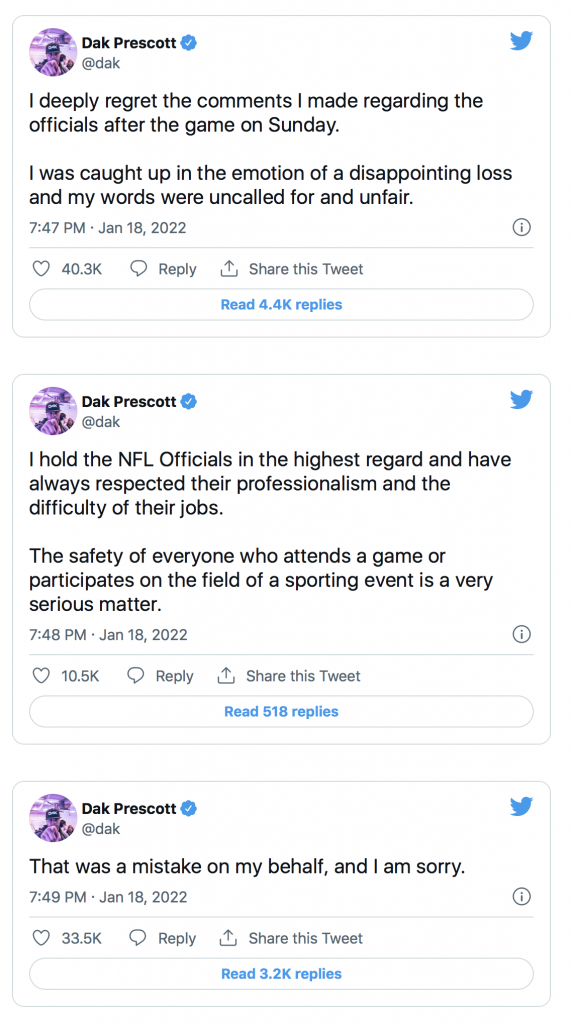 The 28-year old was initially criticizing the fans because he thought they were throwing stuff at his teammates. When a reporter corrected him and told him the debris was being aimed at referees, he replied with "Credit to them"
The frustration stems from the controversial ending to the game where the referee disrupted the final play of the game because he wasn't able to spot the ball in time for a play to be run before the clock ran out.
NFL announces Divisional Playoff weekend schedule!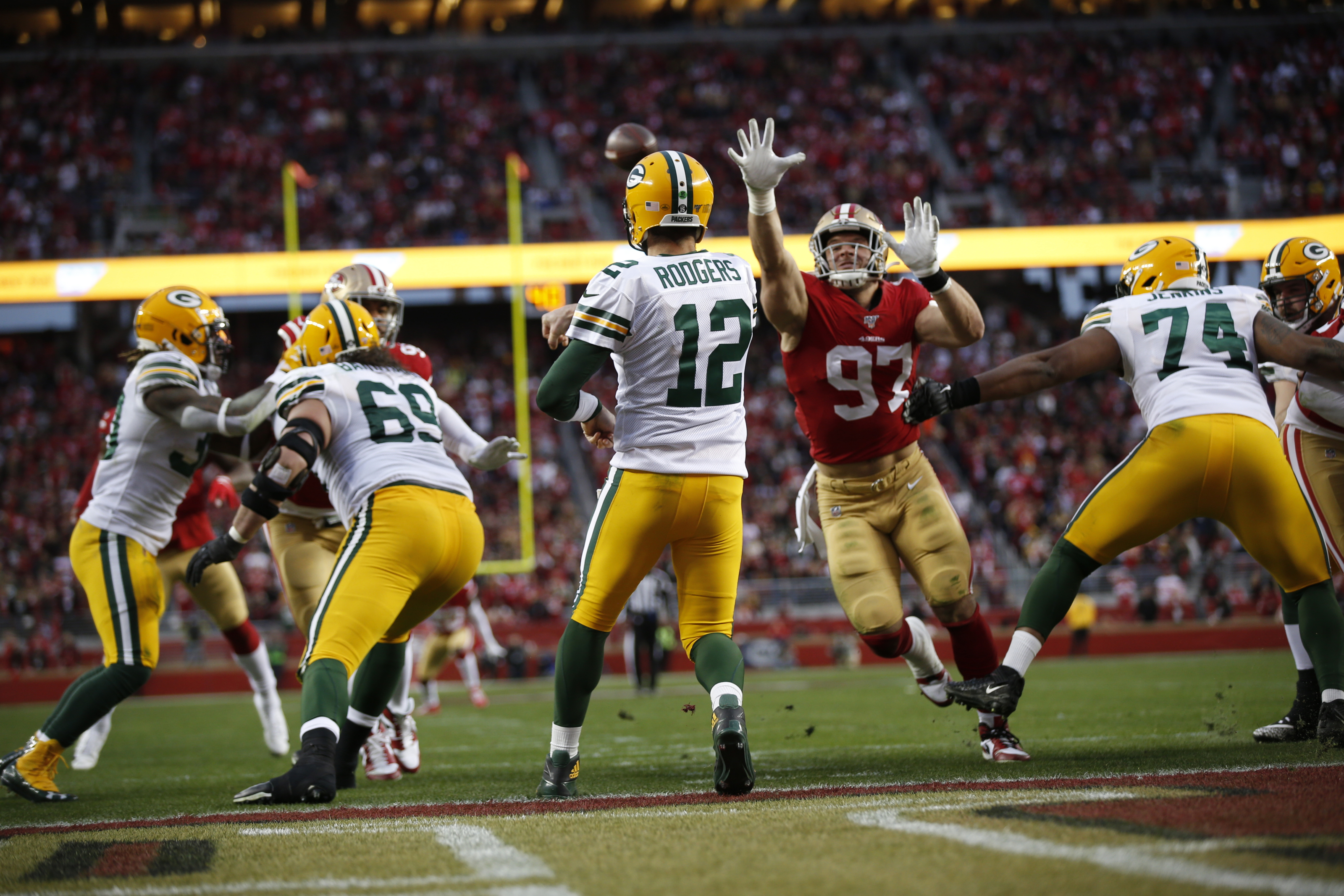 Things are shaping up in the NFL.
Although their is still one more gaming remaining in the Wild Card schedule (Arizona Cardinals at Los Angeles Rams), but the league has gone ahead and released the schedule for the following weekend.
Here are the times and dates for the Divisional Playoff weekend:
Saturday January 22
AFC: Cincinnati Bengals at Tennessee Titans, 4:30 pm/ET
NFC: San Francisco 49ers at Green Bay Packers, 8:15 pm/ET
Sunday January 23
NFC: Winner of Arizona Cardinals/Los Angeles Rams at Tampa Bay Buccaneers, 3:00 pm/ET
AFC: Buffalo Bills at Kansas City Chiefs, 6:30 pm/ET
Let us hear your thoughts on @NextSportStar on Twitter! Who do you think is going to come out on top this upcoming weekend!
Texans fire head coach David Culley after just one season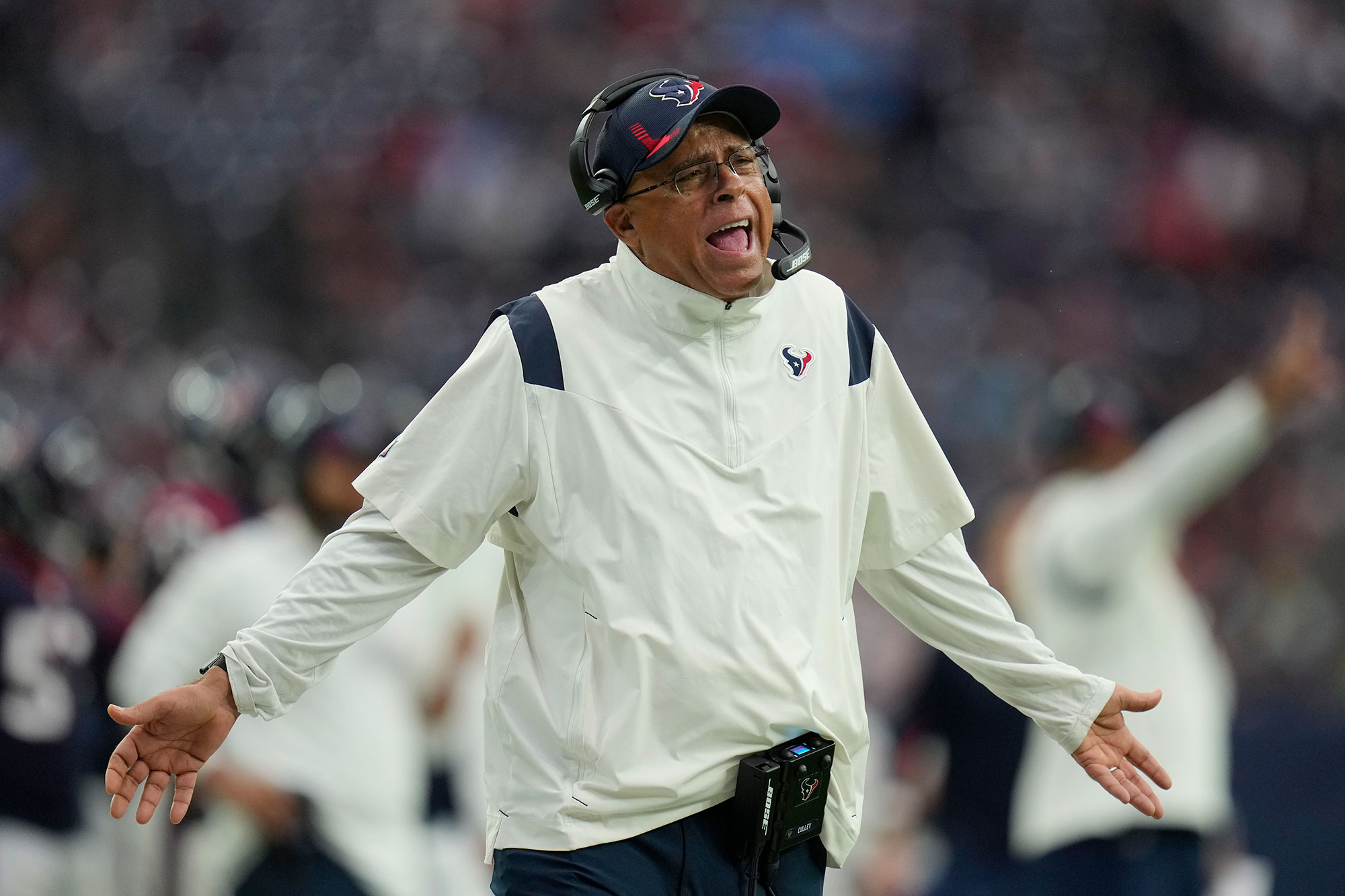 Well that didn't last long.
The Houston Texans announced that they have parted ways with their head coach David Culley, who's entire tenure with the organization comes to an end after just 17 games.
"I came to this difficult but necessary decision after reviewing our football operation" said Texans general manager Nick Caserio.
"While a change after one season is unusual, we had philosophical differences over the long-term direction and vision for our program moving forward. We appreciate Coach Culley for helping us navigate through a difficult season, but it is my responsibility to make decisions that I feel are best for our organization."
The 66-year old, who was initially hired in January 2021, led the team to a 4-13 tenure in his only season with the Texans.
He didn't have much to work with talent wise on the roster, but clearly the front office didn't see enough from him to warrant keeping him around for the rest of the rebuild.