Wizards ink Bradley Beal to two-year max contract extension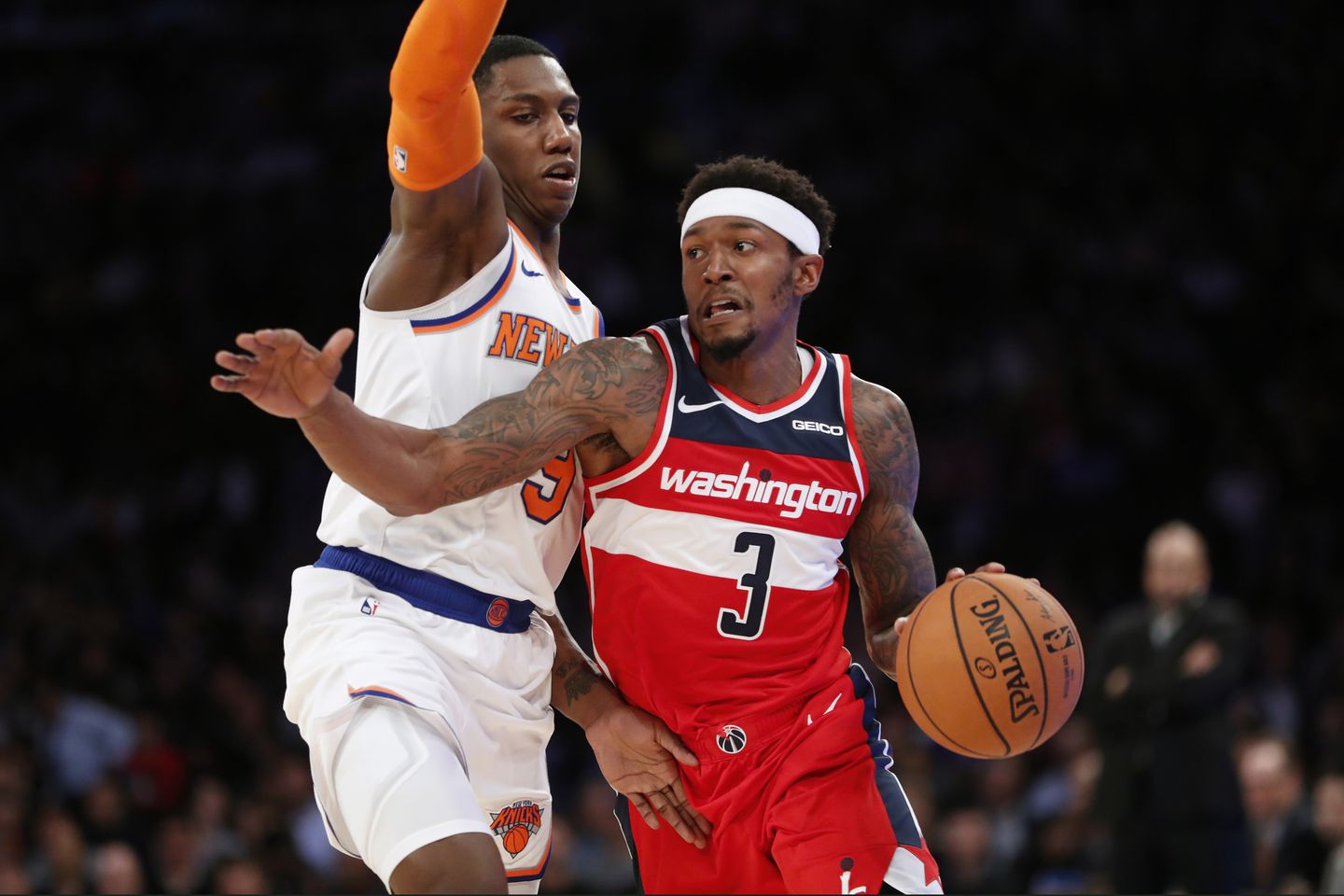 The trade rumours can be put to rest, because Bradley Beal will be staying in the nation's capital for a little while longer.
The Washington Wizards announced Thursday that they have signed star guard Bradley Beal to a two-year, $72 million max contract extension that includes a player option for the 2022/2023 season. The deal also has a 15% trade kicker, and a no-trade clause during the regular season.
The 26-year old still has two years remaining on his current contract, so the total value of his two deals combined is close to $130 million over a span of four years.
Beal, who was selected third overall in the 2012 NBA Draft, has averaged 19.8 points, 3.9 rebounds, and 3.1 assists in seven seasons and 488 regular season games.
He averaged a career-high 25.6 points last season on a 47.5 field goal percentage.
Blazers give Carmelo Anthony another NBA opportunity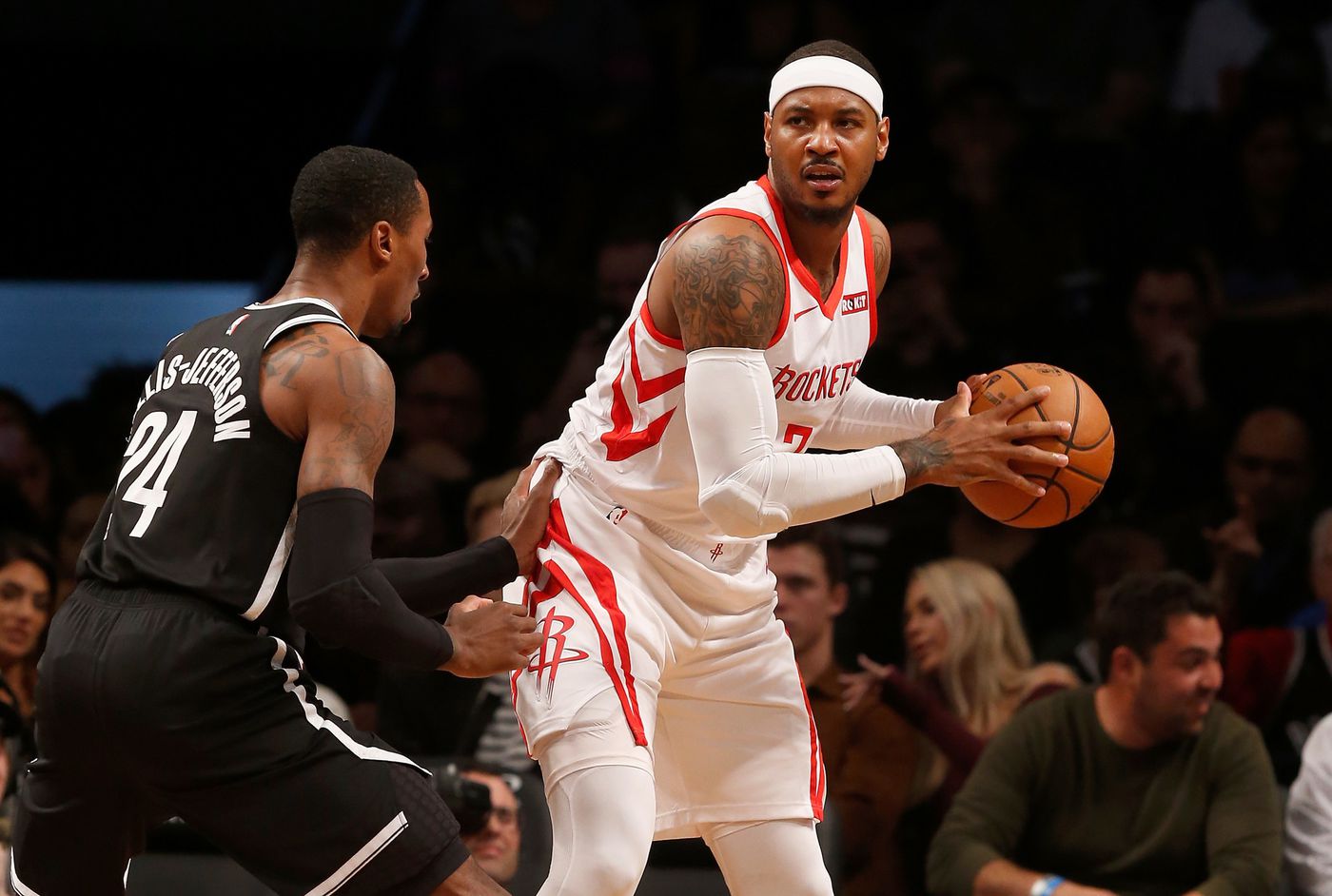 He's back!
After a disappointing 4-8 start to the season, the Portland Trail Blazers have decided to turn to a former All-Star to help them dig out of their situation.
The team announced that they have inked veteran forward Carmelo Anthony to a non-guaranteed contract that will become fully guaranteed if he is not waived by January 7th.
The 35-year old hasn't played in a game since he shot 1-for-11 as a member of the Houston Rockets on November 8th, 2018.
Throughout his career, he has averaged 24.0 points, 6.5 rebounds, and 3.0 assists over a span of 16 seasons and 1064 career games. He is also a ten-time NBA All-Star, and was selected to twoAll-NBA Second Teams and four All-NBA Third Teams.
Anthony is expected to join the Blazers for their upcoming six-game road trip. No word yet on when he will make his debut.
Due to the loss of Zach Collins and lack of forward depth, the Blazers are banking on him to return to his old All-Star ways in order to save their season in the midst of a tough Western Conference.
Heat guard Kendrick Nunn becomes first rookie since 1969/70 to eclipse 105 points through first five games of season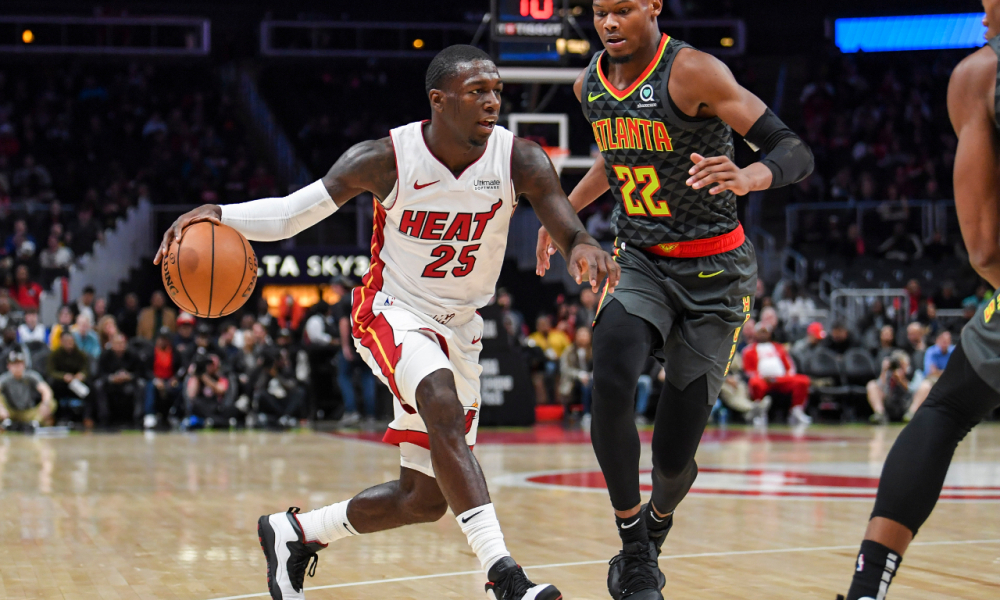 From going undrafted to spending a season in the G-League, and now this. It's been quite an journey for the Miami Heat's Kendrick Nunn to make it to the NBA. It's safe to say he's made the most of his opportunity.
After scoring a career-high 28 in the Heat's 106-97 win over the Atlanta Hawks on Thursday, he surpassed a scoring mark that has been in the NBA record books for nearly six decades.
The 25-year old Chicago native has scored a combined 112 points through his first five NBA games, which has helped the Heat get off to a scorching-hot 4-1 start. By doing that, he passed Phoenix Suns legend Connie Hawkins (105) for most points by a rookie through the first five games of their rookie season.
To put his start into perspective, he is currently 22nd in the league with 22.4 points per game, which is currently ahead of some star talents such as Stephen Curry, Kristaps Porzingis, and Khris Middleton.
Suns big man DeAndre Ayton suspended 25 games after testing positive for banned substance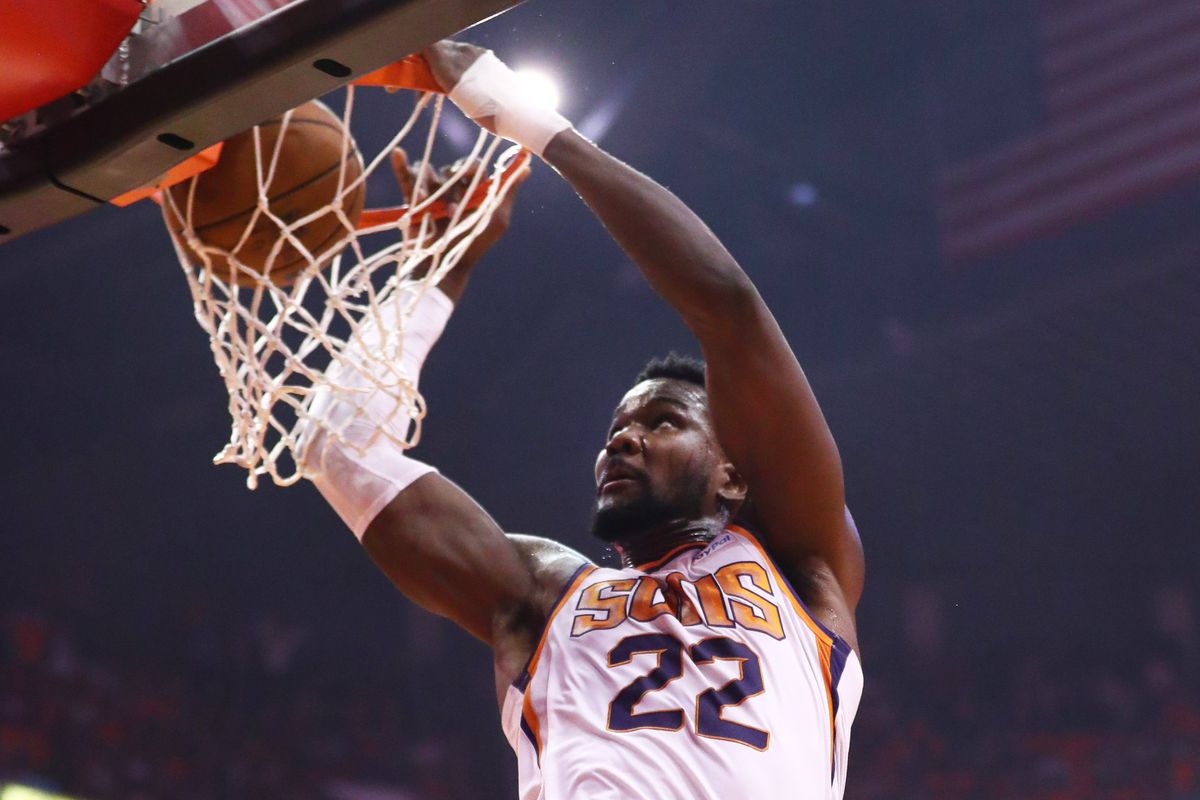 Phoenix Suns fans were starting to feel optimistic about the team for the first time in ages. Then this happens…
The NBA announced Thursday that they have suspended second-year center DeAndre Ayton 25 games for violating the league's Anti-Drug Program. In a recent drug test, he tested positive for a banned substance called diuretic, which is often used by athletes to dilute the drugs in your system by increasing the volume of urine, and/or to rapidly lose weight.
The 21-year old didn't reveal too much about the suspension, but did release an immediately apology.
"I want to apologize to my family, the entire Suns organization, my teammates, partners, our fans and the Phoenix community," said Ayton.
"This was an unintentional mistake and unfortunately I put something in my body that I was completely unaware of."
He will be going through the arbitration process to get the suspension reduced, and added he is "hopeful for a positive resolution." The hope is that the NBA will find that the drug was "unknowingly ingested"
Ayton, who was selected first overall in the 2018 NBA Draft, averaged 16.3 points and 10.3 rebounds in his rookie campaign last season.
He posted 18 points, 11 rebounds and four blocks in the team's 124-95 season-opening win over the Sacramento Kings on Wednesday.