Warriors star Klay Thompson undergoes ACL surgery, recovery time 5-7 months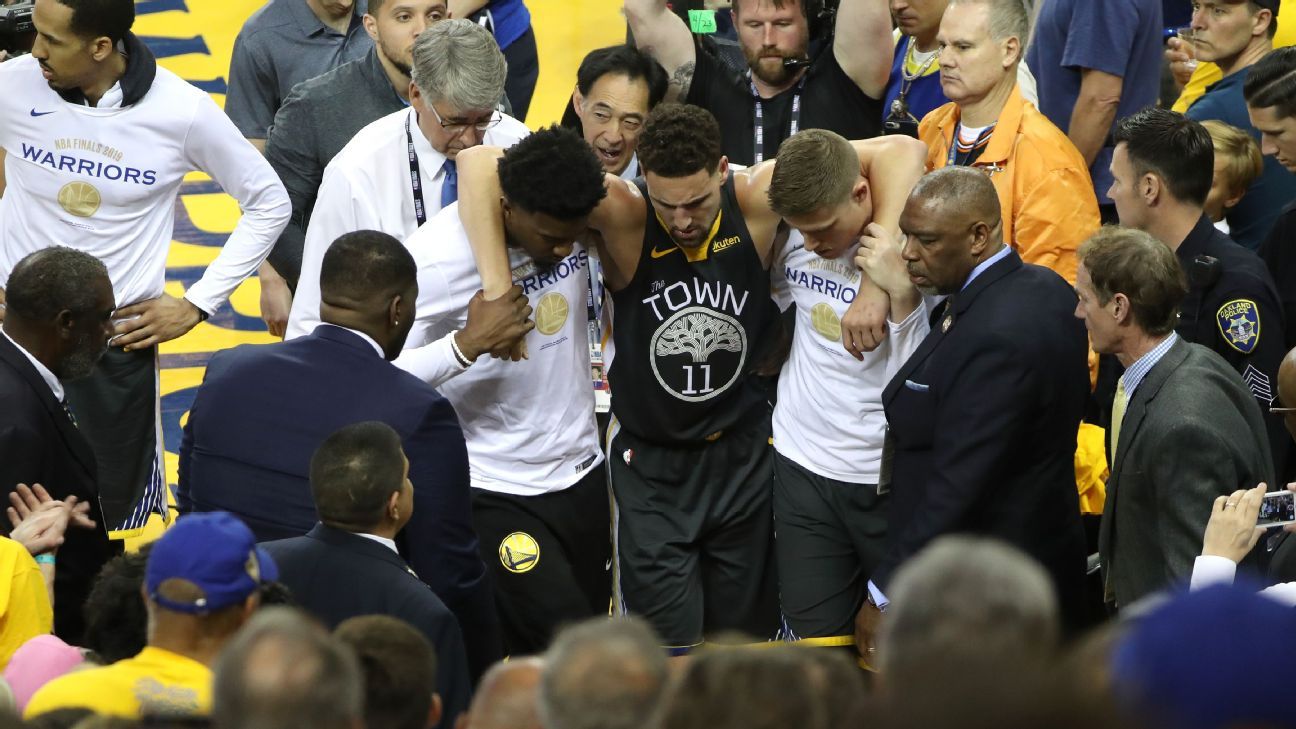 Weeks after sustaining a devastating injury, Golden State Warriors sharpshooter Klay Thompson has finally gone under the knife.
The team confirmed Tuesday that the five-time NBA All-Star has undergone successful surgery to repair a torn ACL in his left knee.
The recovery time is approximately 5-7 months, which means Thompson will likely not return to the lineup until the latter half of the 2019/2020 season.
Thompson suffered the injury when he landed awkwardly after a dunk attempt late in the third quarter of Game 6 of the NBA Finals against the Toronto Raptors. He stayed in momentarily to shoot free throws, but left the game immediately after and did not return.
Despite the injury, Thompson managed to secure himself a five-year, $190 million max contract extension with the team this offseason.
The 2011 first round pick has averaged 19.5 points on 45.9 field goal percentage and 41.3 three-point percentage to go a long with 3.9 rebounds and 2.3 assists throughout his eight seasons in the NBA.
Spurs are "pissed" at Marcus Morris for backing out of agreement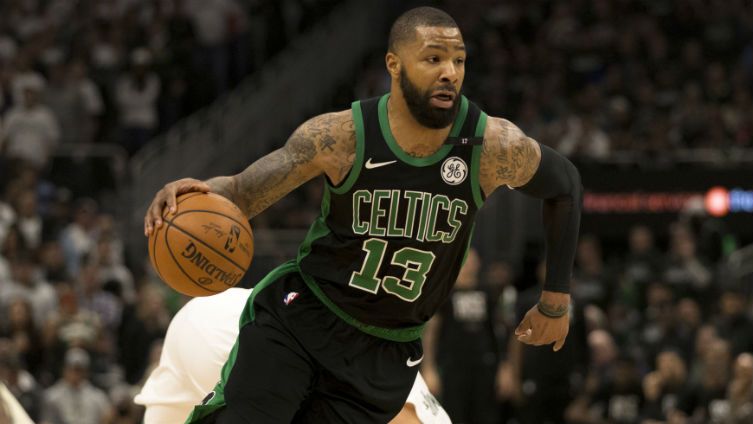 First Kawhi, now this!
The San Antonio Spurs have now been screwed over for a second consecutive offseason.
In case you haven't heard, free agent forward Marcus Morris initially agreed to a two-year, $20 million contract with the Spurs earlier this month, but backed out of that shortly after to ink a one-year, $15 million deal with the New York Knicks.
According to Frank Isola of The Athletic, another NBA GM believes the Spurs are extremely "pissed" at what he did to them in free agency.
To add salt to the wound, they apparently traded away forward Davis Bertans to the Washington Wizards in order to make room for Morris on the roster.
The team has yet to publicly comment on the situation.
Oklahoma City Thunder anticipate Chris Paul will still be on team at start of next season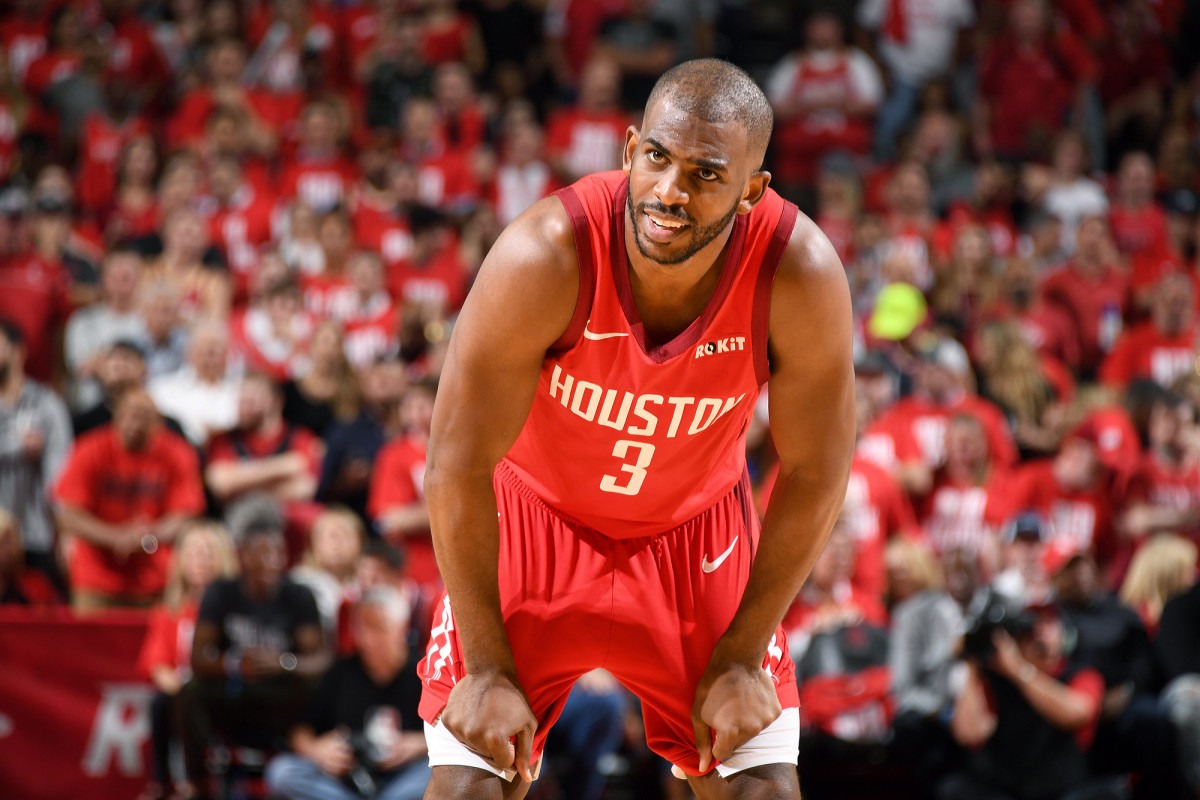 Apparently there isn't a lot of NBA teams interested in taking on Chris Paul's bloated contract.
According to reports, the Oklahoma City Thunder's attempts to trade All-Star point guard Chris Paul have stalled. It appears highly likely that the 34-year old will start the 2019/2020 season as a member of the Thunder.
Paul, who was officially acquired in a blockbuster deal that sent Russell Westbrook to the Houston Rockets, had been working alongside the Thunder organization to find a suitable trade partner that fits his needs.
However, teams are unwilling to take on his contract considering his injury history and decline in play, and the Thunder want to avoid attaching draft picks/future assets to entice teams to take on Paul's contract at this point.
He still has three more years left on his contract that will pay him a whopping $124 million, which includes a player option in the final year of the deal worth $44.2 million.
Paul averaged 15.6 points, 8.2 assists and 4.6 rebounds in 58 games last season.
Thunder and Rockets swap superstar point guards in blockbuster trade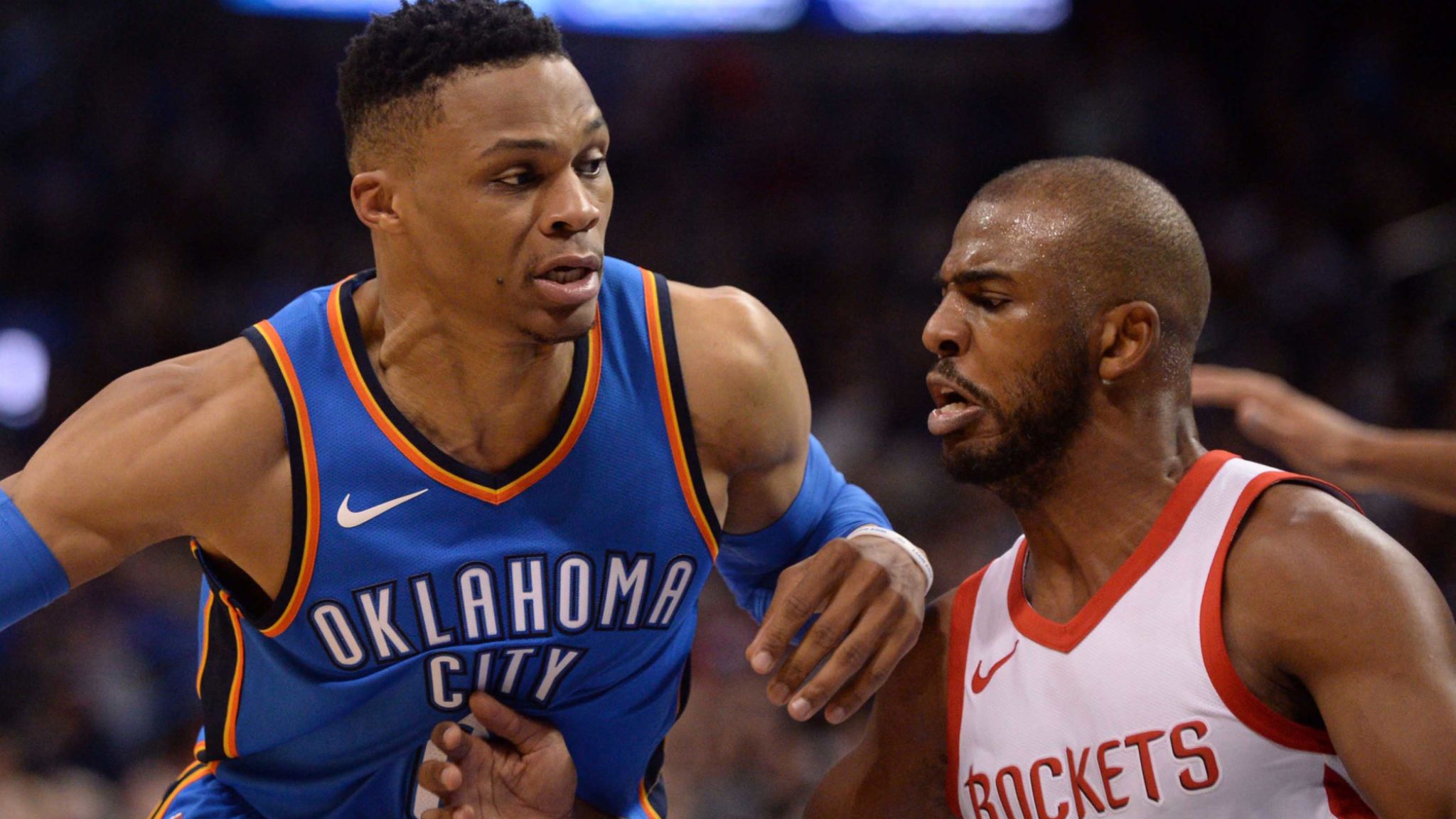 And just like that, the Oklahoma City Thunder managed to send their franchise player packing.
Just days after dealing Paul George to the Los Angeles Clippers, the Thunder completed a massive deal that sent former MVP Russell Westbrook to the Houston Rockets in exchange for All-Star point guard Chris Paul, two future first-round picks (2024 and 2026) and two pick swaps in 2021 and 2025.
The deal unites Westbrook with another MVP in James Harden. The two played together in the early stages of their career with OKC for three seasons from 2009-2012. Eventually Harden was dealt to the Rockets in a multiplayer trade
At 34 years of age and still without an NBA title, it is highly unlikely that Chris Paul is happy with joining a rebuilding Thunder team. The Thunder front office has already publicly stated that they will help Chris Paul find a new home if necessary, but it is not that simple.
The aging, injury prone star has three more years left on his contract that will pay him a whopping $15 million, which includes a player option in the final year of the deal worth $44 million. Not a lot of teams are in the position or would be willing participants to take on that large of a contract under these circumstances. The Thunder may have to sacrifice some of the many picks they've acquired in order to be able to unload Paul's albatross contract.