Raptors become first Canadian team to capture NBA title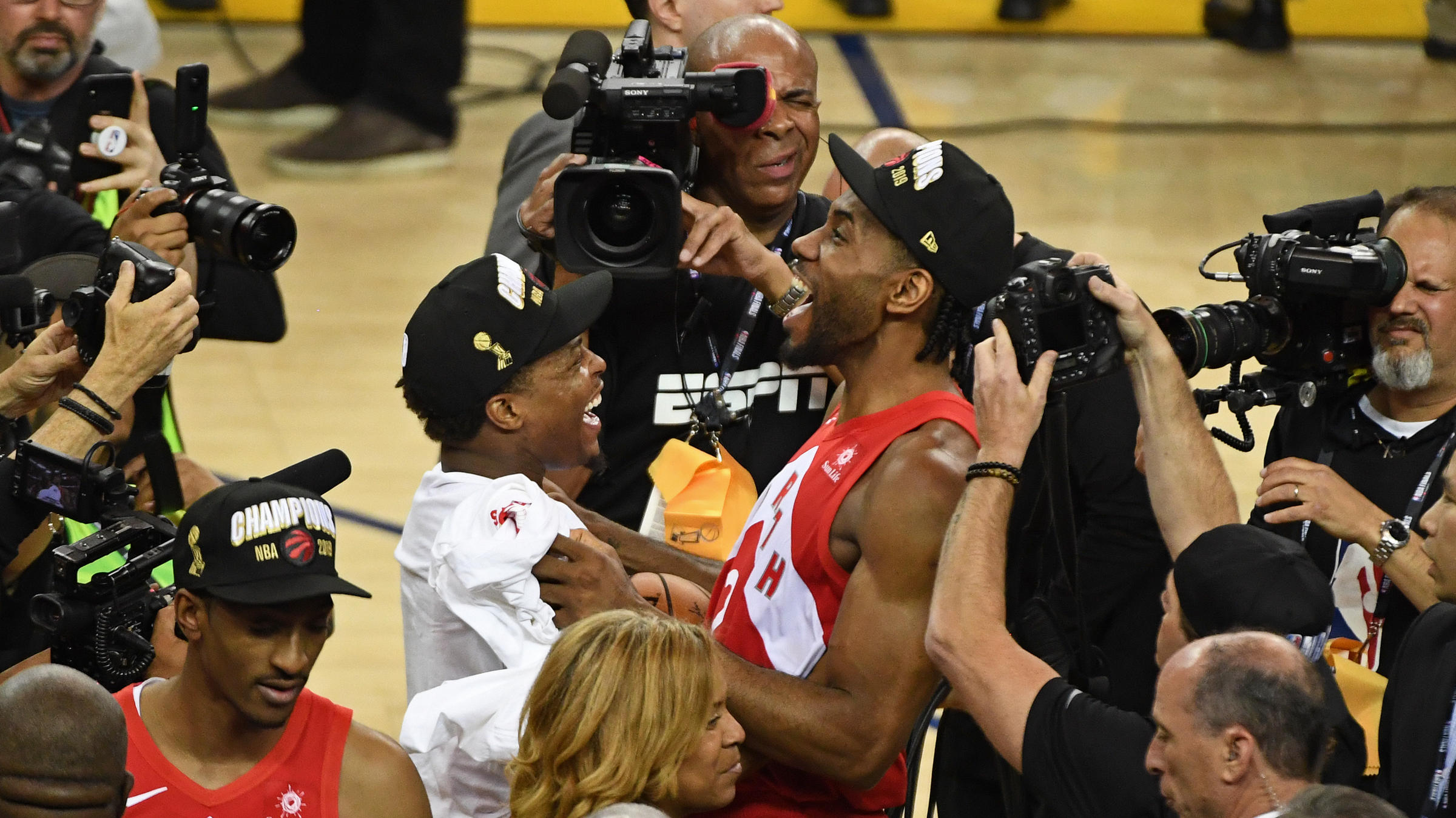 For the first time in NBA history, the Larry O'Brien Trophy is heading north of the border.
The Toronto Raptors officially won the 2019 NBA championship after defeating the Golden State Warriors 114-110 in a thrilling Game 6 at Oracle Arena.
After a back-and-forth first half, the Warriors appeared to be gaining some momentum in the third quarter until Klay Thompson suffered a knee injury when he landed after a dunk attempt contested by Danny Green. Thompson shot his two free throws and left the game for good. The team later confirmed he sustained a torn left ACL, which will likely keep him out of action for the majority of 2019/2020.
The fourth quarter wasn't pretty offensively, but Fred Van Vleet kept the Raptors alive with a couple of clutch three-pointers, and the Raptors were finally able to put the game away in the final minute thanks to some clutch defense, a Pascal Siakam jumper, and Kawhi Leonard's free throws.
Kawhi Leonard wasn't at his best, but managed to finish the game with 22 points, six rebounds and three assists in 41 minutes, and won his second career NBA Finals MVP to go along with his second NBA title.
"This is what I play basketball for…his is what I work out for." said Leonard after the game.
His teammate Kyle Lowry also praised him for his incredible performances throughout the 2019 postseason.
"I think he's the best two-way basketball player in the NBA," said Lowry.
"He just goes. You know, I've seen some stuff from him this year that you just say, 'Wow.' You do. You say, 'Wow.' You appreciate the work that he's put in. He works extremely hard at his game and works extremely hard on his body. And he loves this basketball thing. Loves it."
The team apparently celebrated with a trip to Las Vegas, and will hold their championship parade in Toronto starting at 10am/ET on Monday.
Clippers ink Patrick Patterson to one-year, minimum-salary contract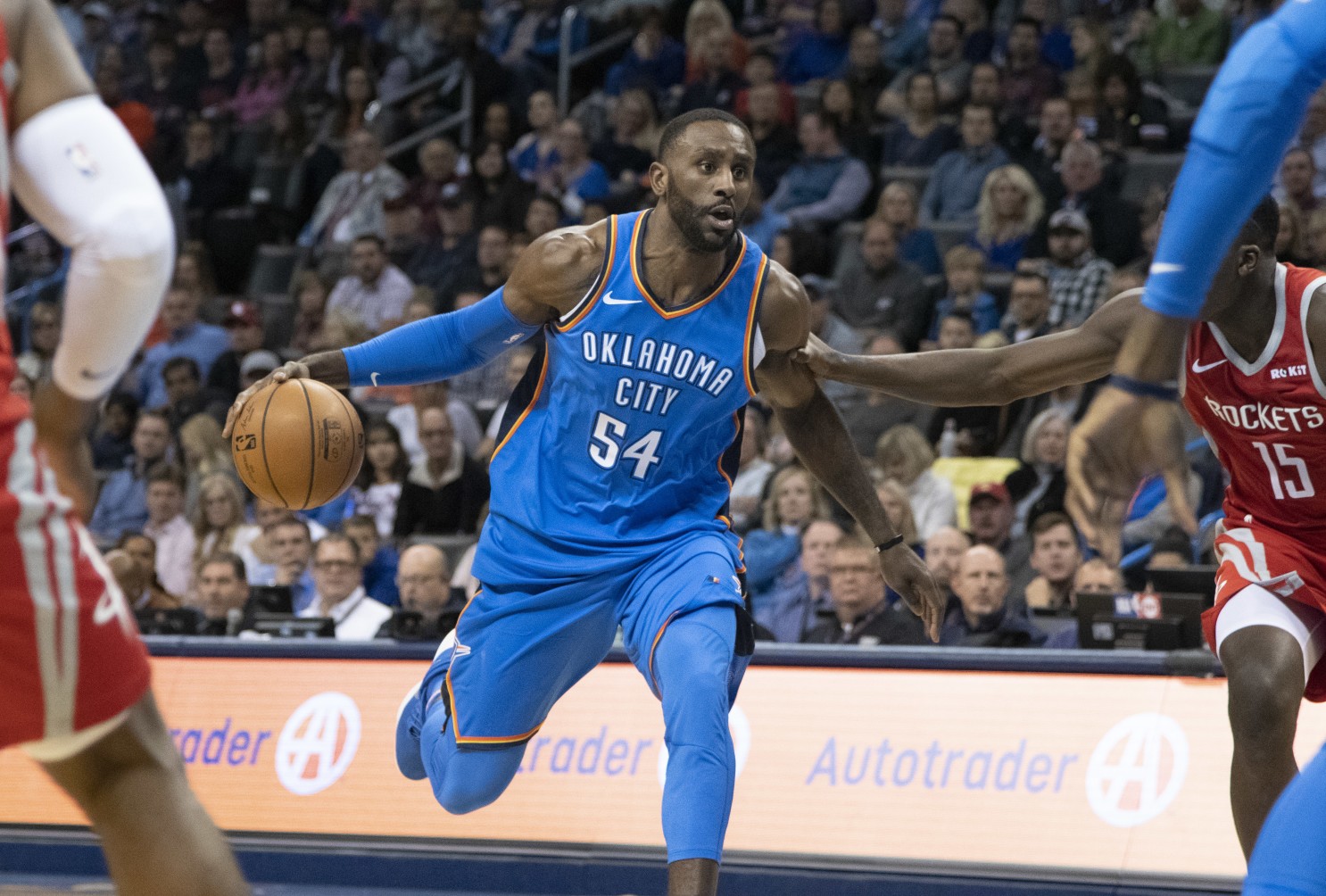 The Los Angeles Clippers got themselves a veteran forward to round out their roster heading into a highly anticipated 2019/2020 season.
The team has officially signed Patrick Patterson to a one-year, minimum contract worth approximately $2.33 million.
The 30-year old, who will be entering his 10th season since being selected 14th overall in the 2010 NBA Draft, forfeited $3.5 million by agreeing to a buy out in the final season of his three-year deal with the Oklahoma City Thunder earlier this offseason.
Patterson averaged a career low 3.6 points and 2.3 rebounds in 63 games in 2018/19.
Kyle Lowry hoping to stay with Raptors long term: 'I would love to have an extension'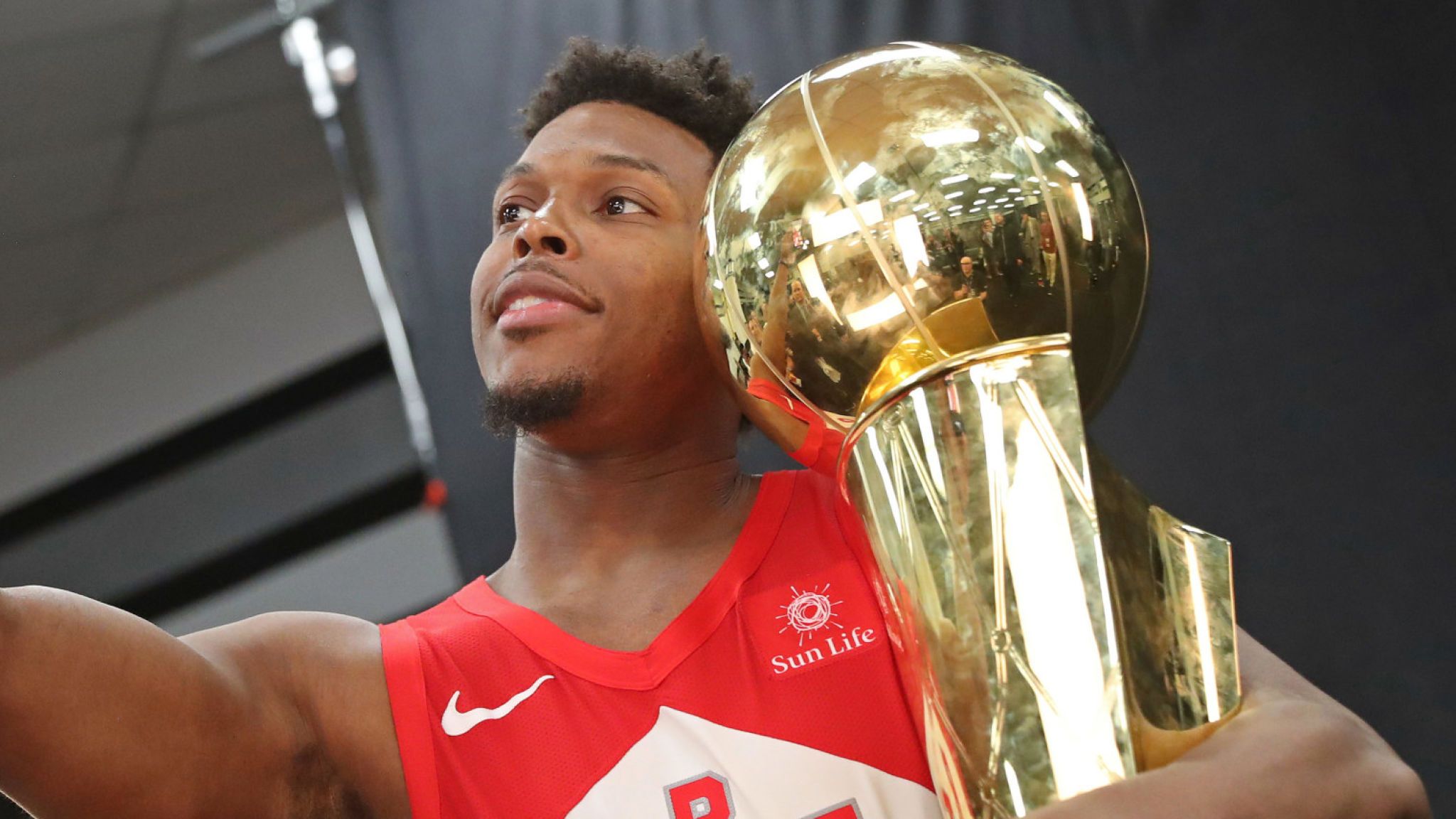 Fresh off the high of winning an NBA championship, Kyle Lowry has expressed his desire to remain with the Raptors organization for the longterm.
The 33-year old, who will become an unrestricted free agent next summer, admits that he has yet to have contract discussions with the franchise, but hopes it doesn't get to that point. He hopes he can work out a deal with the team beforehand.
"I want to be there…I would love to have an extension. We'll see what happens. I would love to be here long term, but we'll find out, and have that discussion when the time is right." said Lowry while practicing with Team USA earlier this week.
Lowry, who was initially acquired in a trade with the Houston Rockets back in July 2012, has averaged 17.4 points, 7.1 assists and 4.9 rebounds over a span of seven seasons and 497 career games with the franchise.
Arguably the greatest Raptor of all-time, Lowry has also made five NBA All-Star appearances, and has an All-NBA Third Team selection under his belt.
RJ Barrett will not play for Canada at FIBA World Cup due to mild calf strain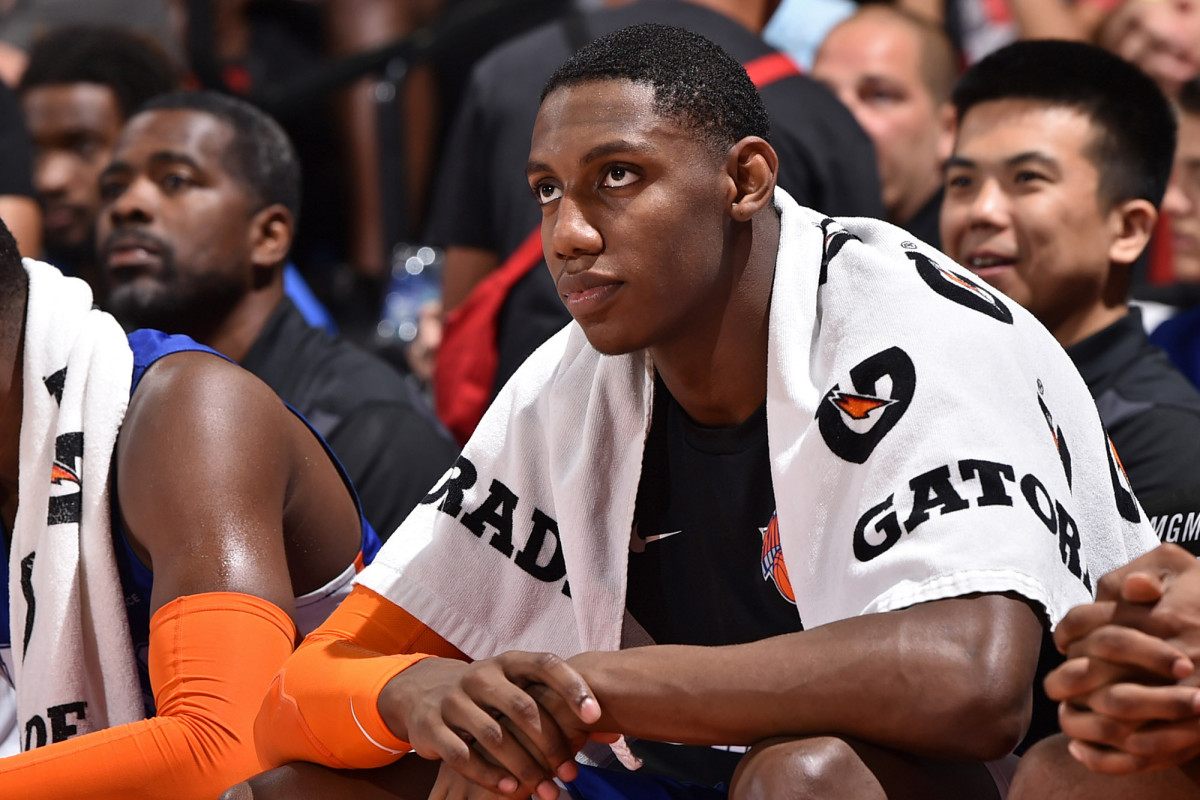 Canada will be missing a key piece heading into the upcoming FIBA Basketball World Cup in China.
Mississauga, Ontario native and New York Knicks' 2019 third overall pick RJ Barrett announced that he will not represent Canada on the international stage this summer due to a mild calf strain he sustained during the Summer League.
However, the 19-year old will still be with the national team during training camp and participate in team activities. His father Rowan Barrett currently serves as a general manager for Team Canada.
Barrett averaged 15.4 points, 8.6 rebounds and 4.2 rebounds in five Summer League games back in June.