Dellin Betances out for season after partially tearing Achilles tendon in his left foot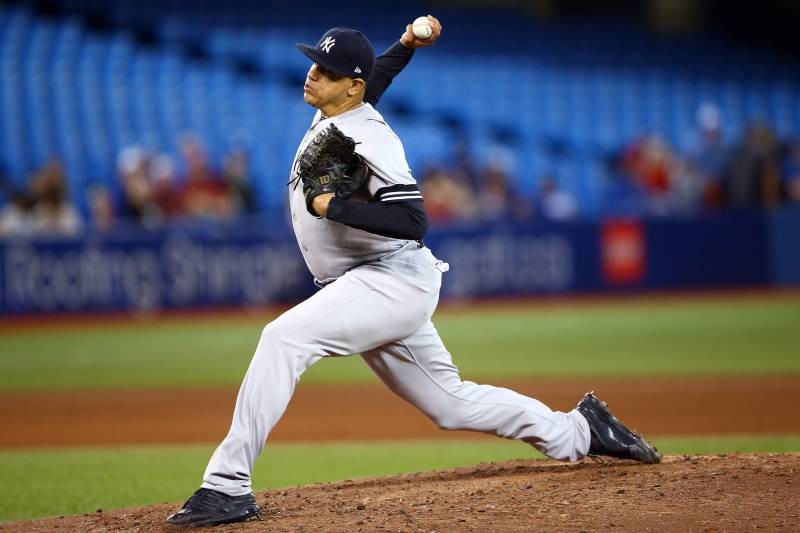 All it took was one relief appearance for Dellin Betances to find himself back on the injured list.
The New York Yankees confirmed that the 31-year old reliever will be sidelined for the remainder of the 2019 season after partially tearing the Achilles tendon in his left foot during his first game of the season against the Toronto Blue Jays on September 15.
He sustained the injury when he jumped on the mound while celebrating what he thought was going to be a strike 3 call on Blue Jays infielder Brandon Drury in the fourth inning. He struck out two batters on just eight pitches in his only relief appearance of 2019.
"Obviously, heartbroken for Dellin and knowing he worked so hard to get to this point to be a factor for us and have him successfully debut for us. Now this," manager Aaron Boone
Betances had yet to make an appearance in 2019 as he was recovering from bone spur behind his right shoulder that was discovered in the offseason. It wasn't even guaranteed to return this season, which makes the injury news that much more heartbreaking.
The four-time All-Star has posted a 21-22 record, 2.36 ERA, 1.04 WHIP and 36 saves over a span of eight seasons, 358 games and 381.2 innings pitched.
He is set to become an unrestricted free agent in the offseason.
CC Sabathia makes retirement official after 19 MLB seasons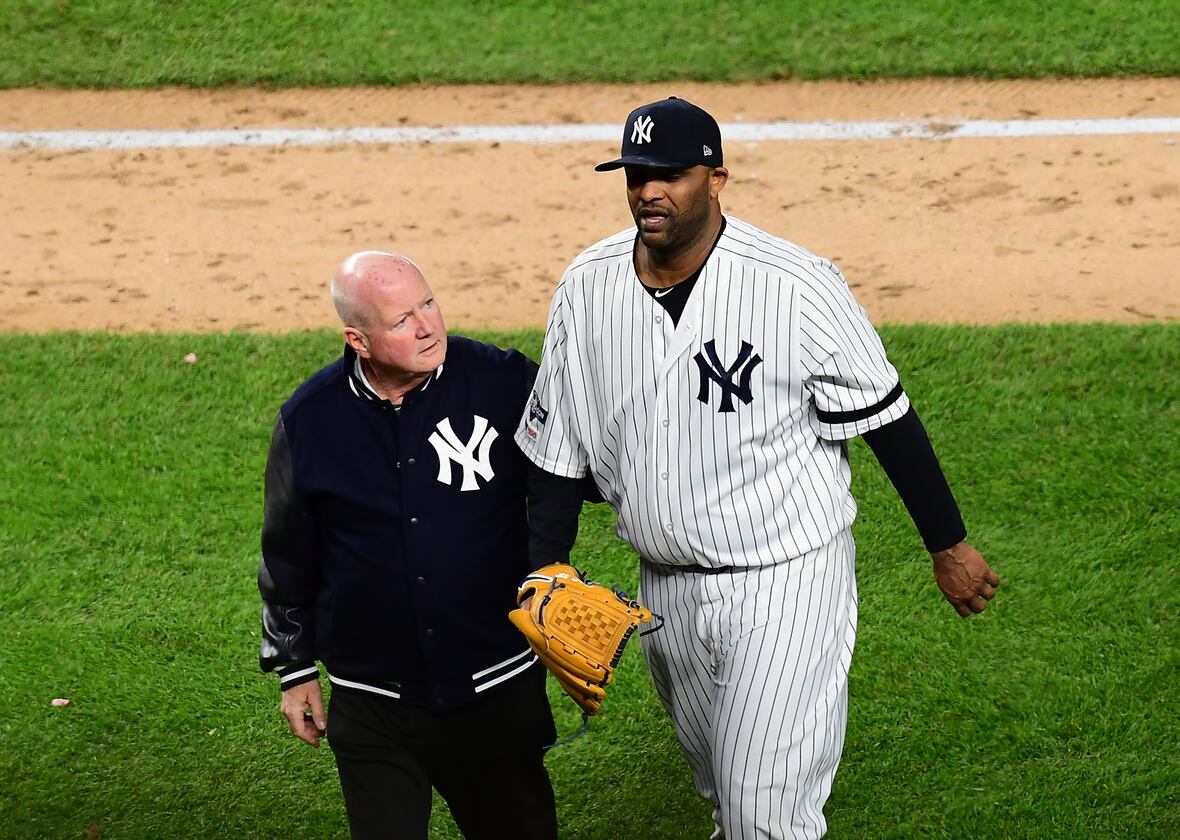 Even though the writing was on the wall, CC Sabathia has finally made it official.
The New York Yankees veteran left-hander announced Monday that he is officially retiring from baseball.
"I'm so thankful to have experienced this journey with every teammate past and present. All I ever wanted was to be a great teammate and win. I'm so proud of this year's team, we fought til the end. Love you guys!" said Sabathia via his official Twitter account.
"I'm going to miss going out there on the mound and competing, but it's time to say farewell. Thank you, Baseball."
The 39-year old posted a combined 251-161 record, 3.74 ERA, 1.26 WHIP, 38 complete games, 12 complete game shutouts, and 3093 strikeouts over a span of nineteen seasons and 3577.1 innings pitched mostly with the Cleveland Indians and New York Yankees (also had a cup of coffee with the Milwaukee Brewers).
He retires as a six-time MLB All-Star, two-time MLB wins leader, an AL Cy Young award winner (2007), an ALCS MVP (2009), and also has a World Series title under his belt (2009).
Angels on verge of hiring Joe Maddon as new manager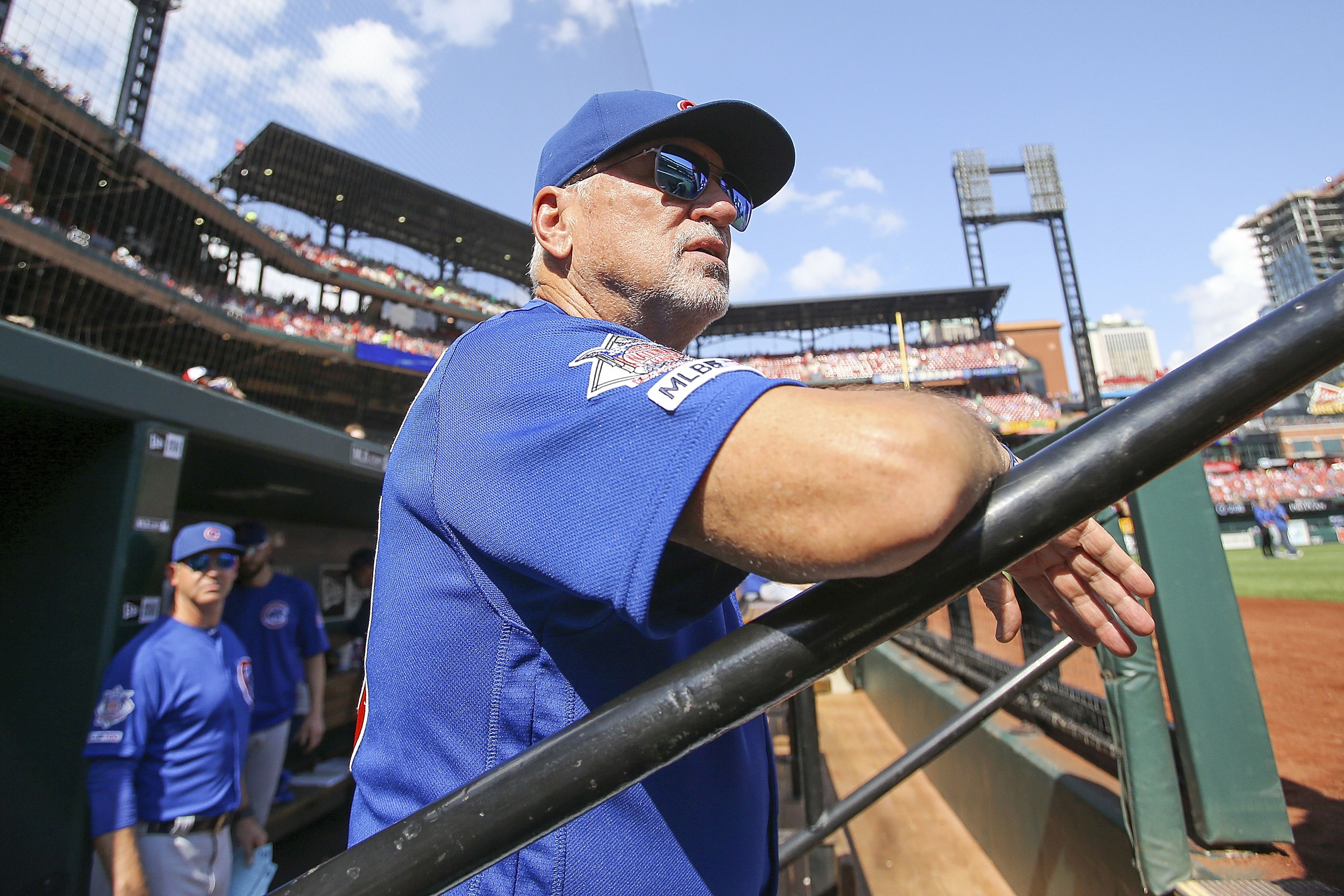 Veteran skipper Joe Maddon appears to be heading back where it all started.
According to reports, the Los Angeles Angels are close to officially hiring the 65-year old as their new manager. The news comes just over two weeks after they relieved Brad Ausmus of his duties just one year into his tenure.
Maddon spent over three decades working his way up the Angels minor league system as a player, scout and coach (beginning in 1979) until he eventually became the interim manager and then Mike Scioscia's bench coach before finally leaving the organization in 2005.
He has posted a combined 1225-1045 regular season record over 16 seasons as an MLB manager split between the Los Angeles Angels, Tampa Bay Rays and the Cubs.
He is also a three-time Manager of the Year award winner, and won a World Series title with the Cubs in 2016.
Howie Kendrick named 2019 NLCS MVP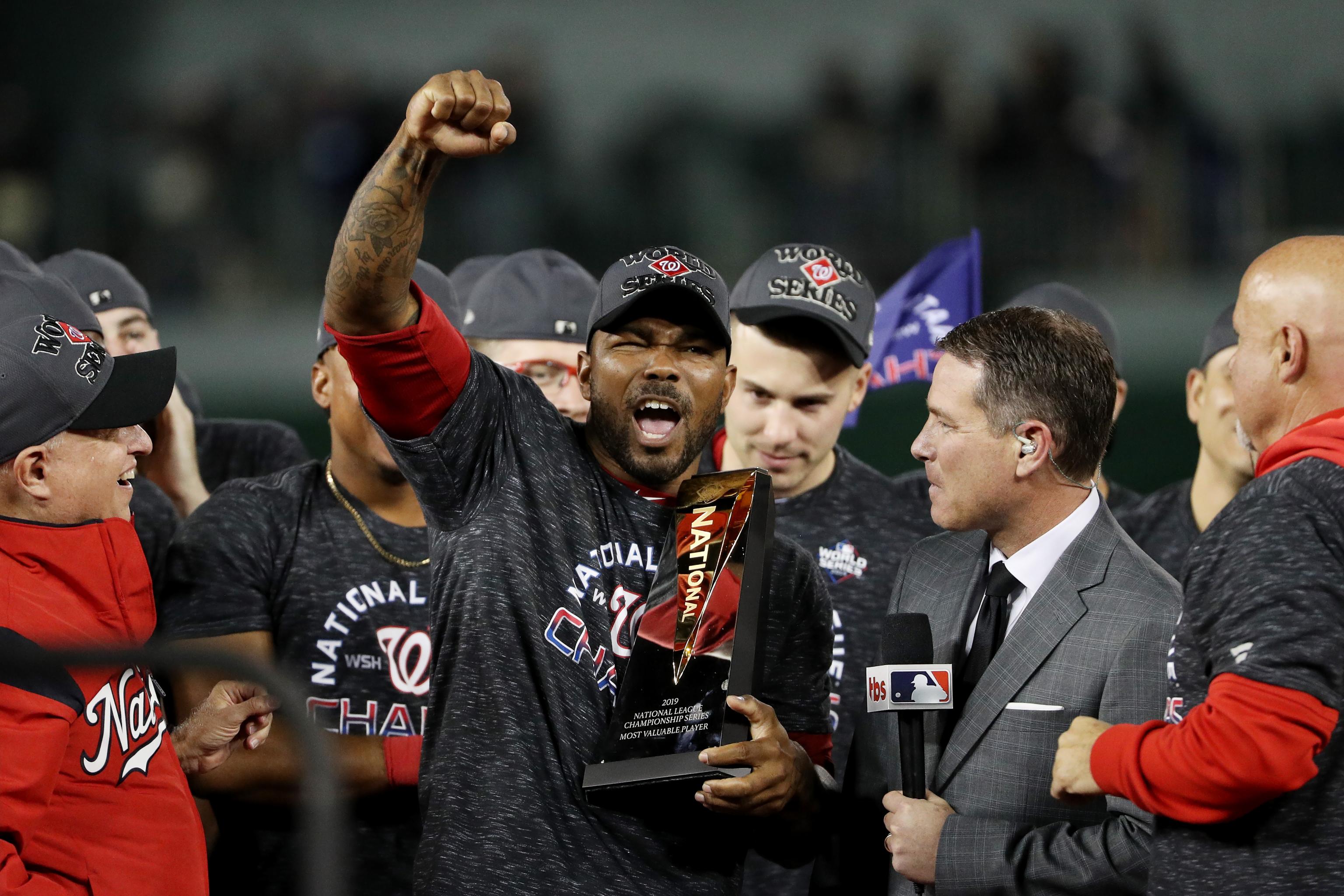 An unlikely hero has emerged for the Washington Nationals this postseason. And after the team completed their NLCS sweep of the St. Louis Cardinals, this veteran infielder was rewarded for his incredible play.
36-year old Howie Kendrick was officially announced as the 2019 NLCS MVP following the National's 7-4 series-clinching win on Tuesday. For a player that is just a year and a half removed from career-threatening right Achilles injury, he has learned never to take these types of moments for granted.
"All the sweat, blood and tears and grinding, the losses, the wins, everything comes down to this moment right here…I can truly say this is the best time of my career, the best moment of my career." said Kendrick.
Kendrick posted a .333 batting average, 1.012 OPS, four doubles and four RBI and two walks through 17 plate appearances and four games this series.
He will be playing in his first World Series game of his career, in his 14th MLB season.