Zack Kassian suspended two games for his altercation with Matthew Tkachuk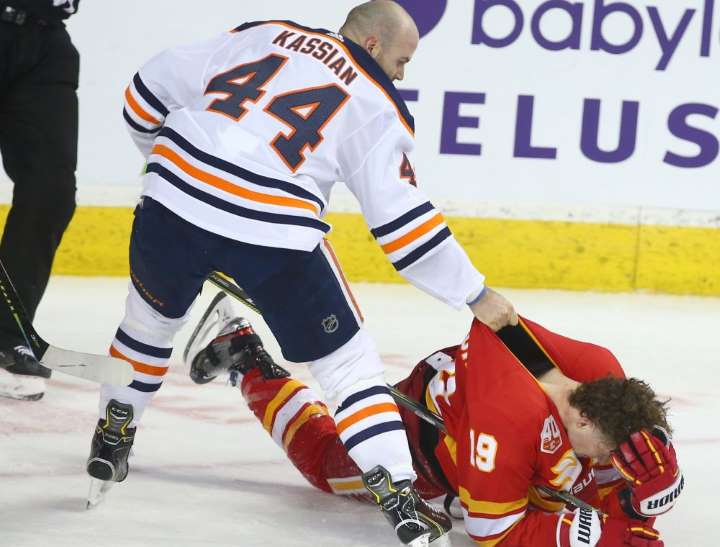 Zack Kassian is going to miss some games due to his actions over the weekend.
The NHL announced that the Edmonton Oilers forward has been suspended two games because of his on-ice attack on Matthew Tkachuk during the team's 4-3 loss to the Calgary Flames on Saturday.
The incident occurred after Kassian took exception to an open-ice hit by Tkachuk at 18:06 of the second period. He was given a 10-minute misconduct and two minor roughing penalties for his role in the altercation.
As a result, Kassian will have to forfeit close to $21,000 out of his annual salary to the Players' Emergency Assistance Fund.
The 28-year old has scored 13 goals and 15 assists in 44 games this season.
Connor McDavid out 2-3 weeks with quad injury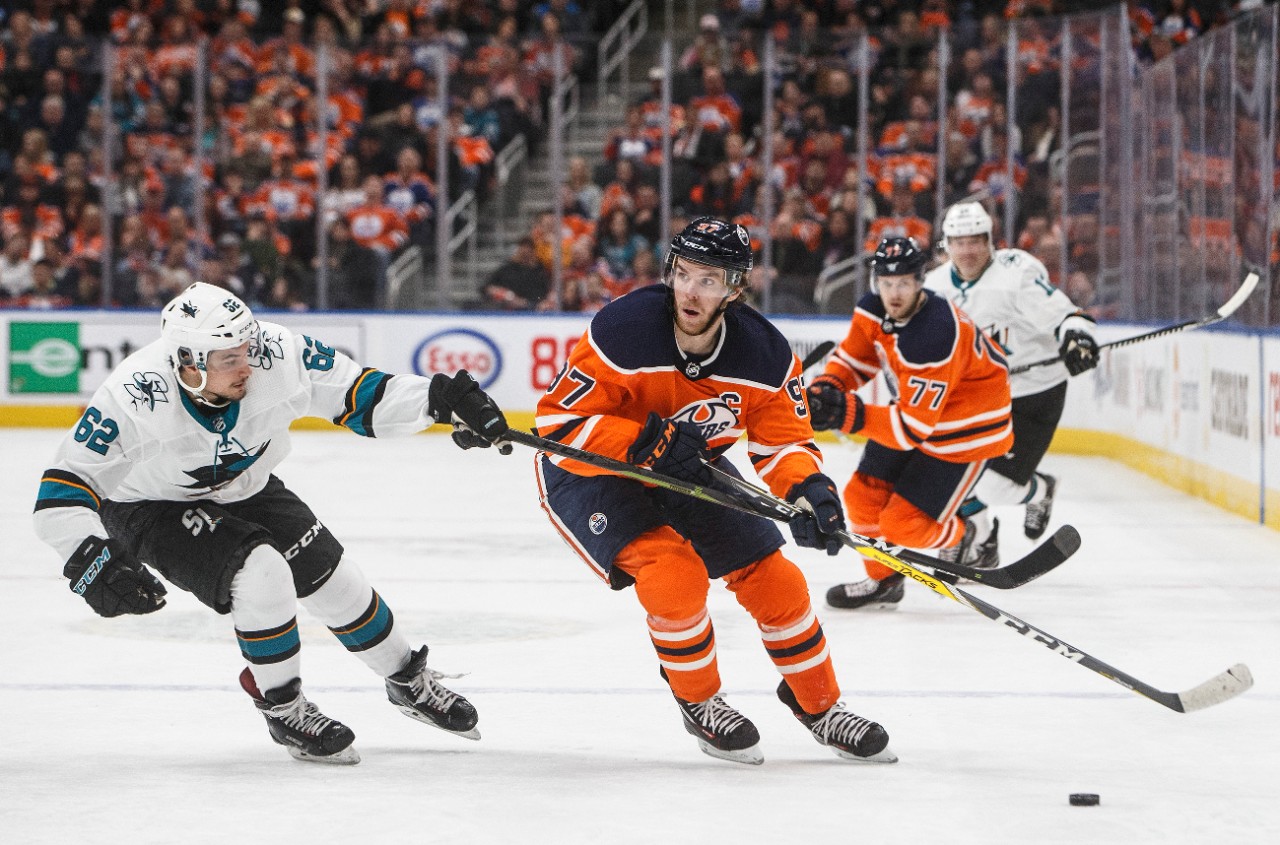 The Edmonton Oilers were dealt some horrible news on Tuesday.
The team announced that their superstar forward Connor McDavid will be sidelined for the next two-to-three weeks after suffering a quad injury during Saturday night's 3-2 win over the Nashville Predators.
Oilers GM remains optimistic that the injury will not be long-term, adding that it is "totally unrelated" to the knee injury he dealt with for the entire offseason.
The 23-year old has recorded 30 goals and 51 assists in 55 games this season.
Joe Thornton becomes 14th NHL player to reach 1,500 career points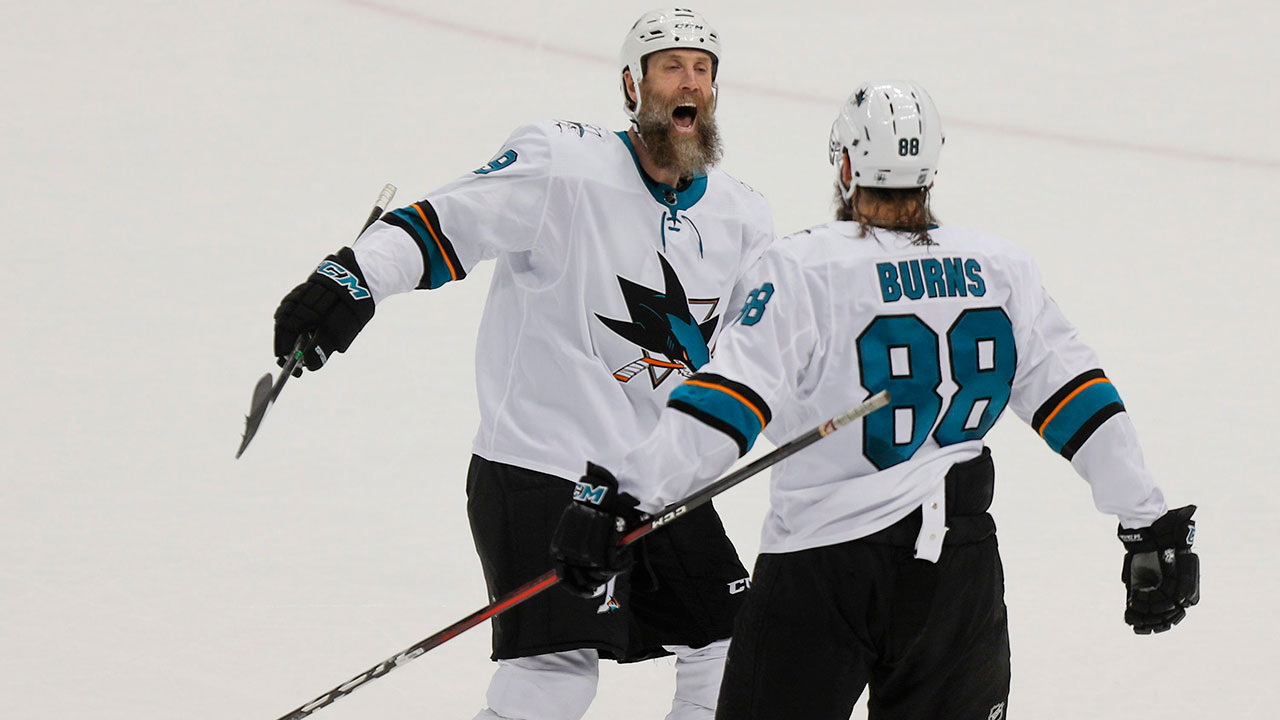 San Jose Sharks great Joe Thornton has reached another big milestone.
After recording two assists in the team's 3-1 road win over the Calgary Flames on Tuesday, Jumbo Joe became just the 14th player in NHL history to reach the 1,500 point mark.
The 40-year old pushed off its significance, but couldn't help but look back and admire what has become of his career.
"I just said it means I'm getting old," joked Thornton after the game.
"But it just means I've played on a lot of good teams, played with a lot of great players. I'm just fortunate to stay healthy. That's all that really means."
Thornton is in his 15th season with the Sharks after being dealt to the organization in a trade with the Boston Bruins back in November 2005.
He has compiled 415 goals, and 1,085 assists over a span of 22-plus NHL seasons and 1,620 regular season games, and ranks 14th all-time in points (1500), seventh in assists.
Despite never winning the Stanley Cup, he has a lot of accolades to be proud of to this point in his career. On top of being selected to six NHL All-Star games, he was also a recipient of the Art Ross Trophy and Hart Memorial Trophy in 2006.
Tomas Hertl out for remainder of season with with torn ACL, MCL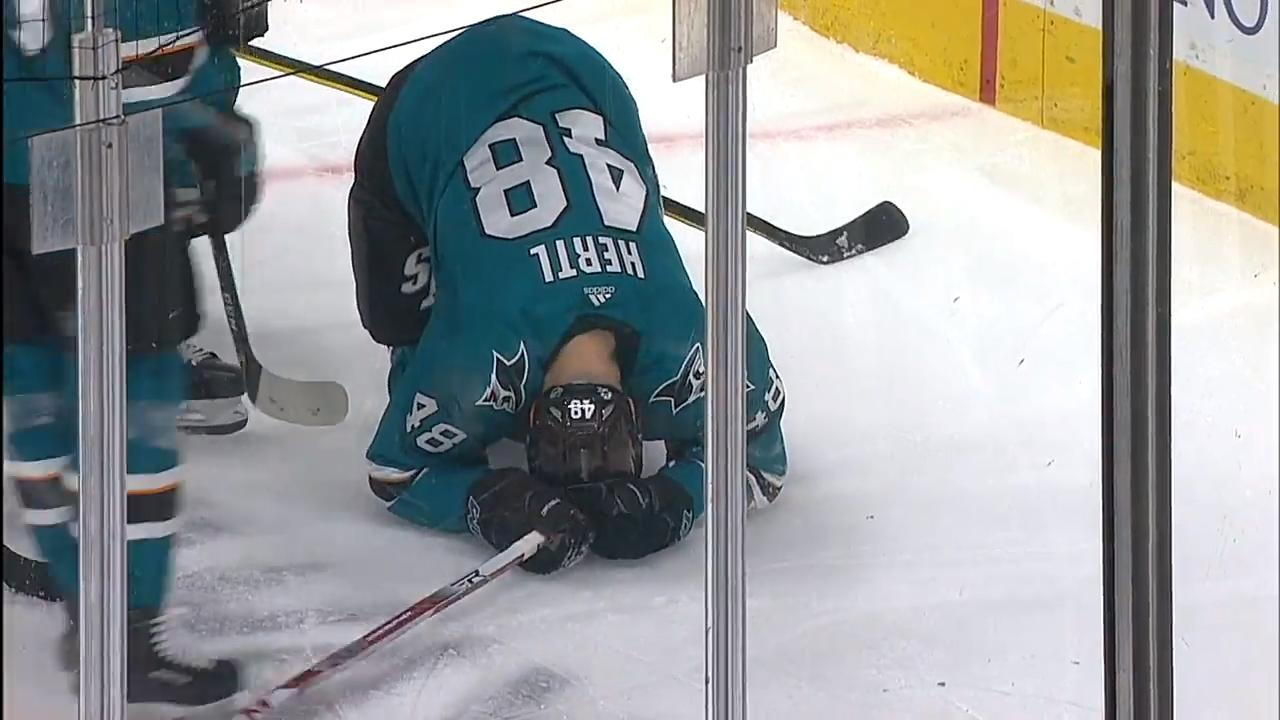 The bad news keeps on piling up for the San Jose Sharks.
The team has learned that forward Tomas Hertl will be sidelined for the remainder of the season due to a torn ACL and MCL in his left knee.
Hertl sustained the injury when he was checked into the boards by Quinn Hughes following a shot on net early in the first period of the Sharks' 5-2 loss to the Vancouver Canucks on Wednesday.
The 26-year old ends his 2019/2020 campaign with 16 goals and 20 assists in 48 games.
The Sharks are sixth in the Pacific Division with a 22-26-4 record.