Leafs call up defensive prospect Timothy Liljegren amid injury woes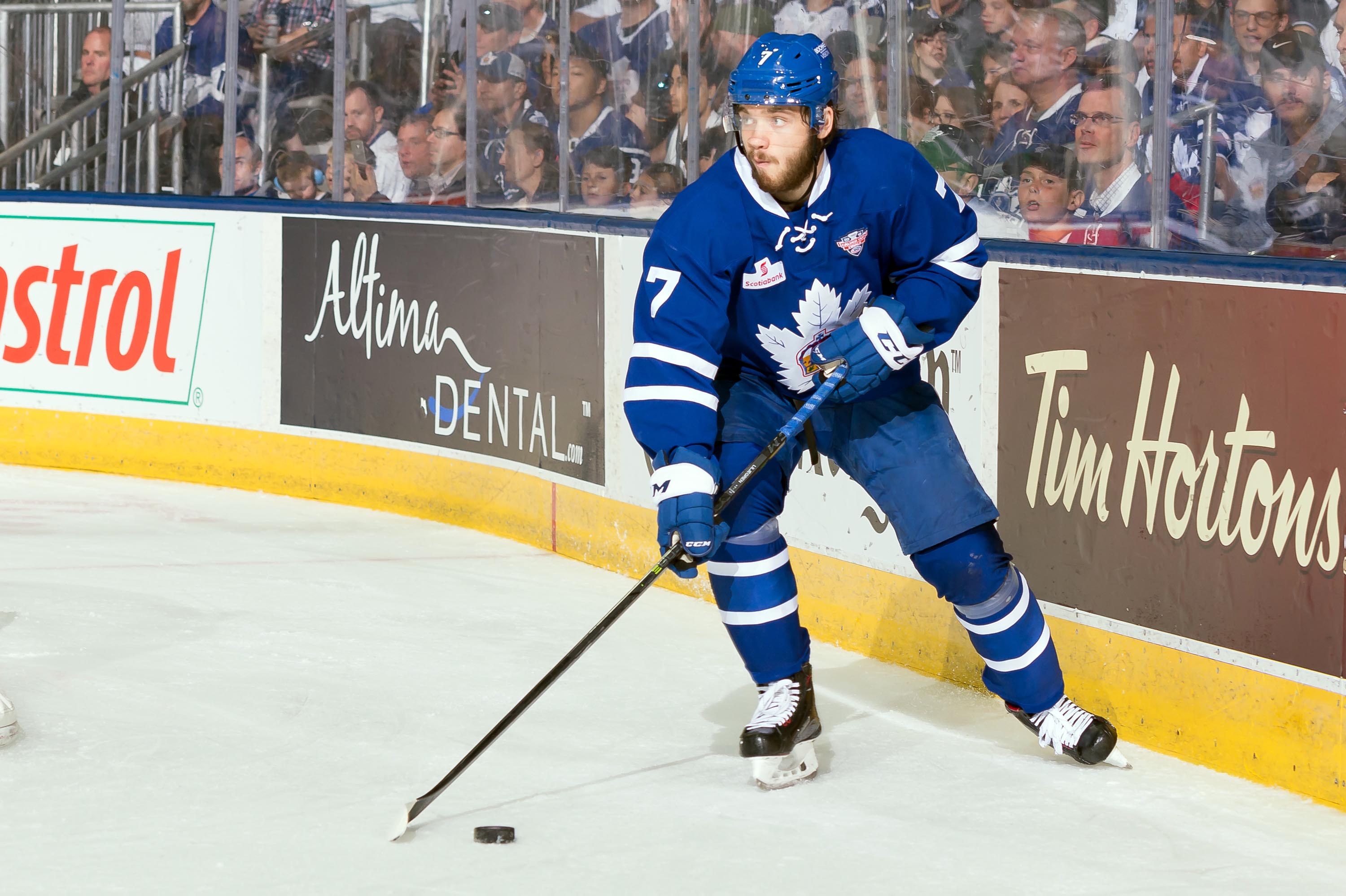 A former Leafs first round pick could finally be getting his shot in the NHL due to all the major injuries to the team's defensive core.
Less than a day after learning they would be without Morgan Rielly for at least eight weeks due to a fractured foot, the Leafs announced they have recalled Swedish defenceman Timothy Liljegren from the Toronto Marlies.
The 20-year old was previously called up back in December, but did not play a single game and was quickly sent back down to the AHL.
Liljegren, who was selected 17th overall in the 2017 NHL Draft, has turned the corner in 2019/2020 after an underwhelming start to his pro career. The Marlies have given him more responsibility and increased his ice time this season, and he has taken advantage of the opportunity. He has recorded four goals and 20 assists to add up to a career-best 24 points in just 33 games this season.
It remains unclear when he will make his NHL debut.
Jake Muzzin released from hospital and back in NHL bubble, but will miss remainder of series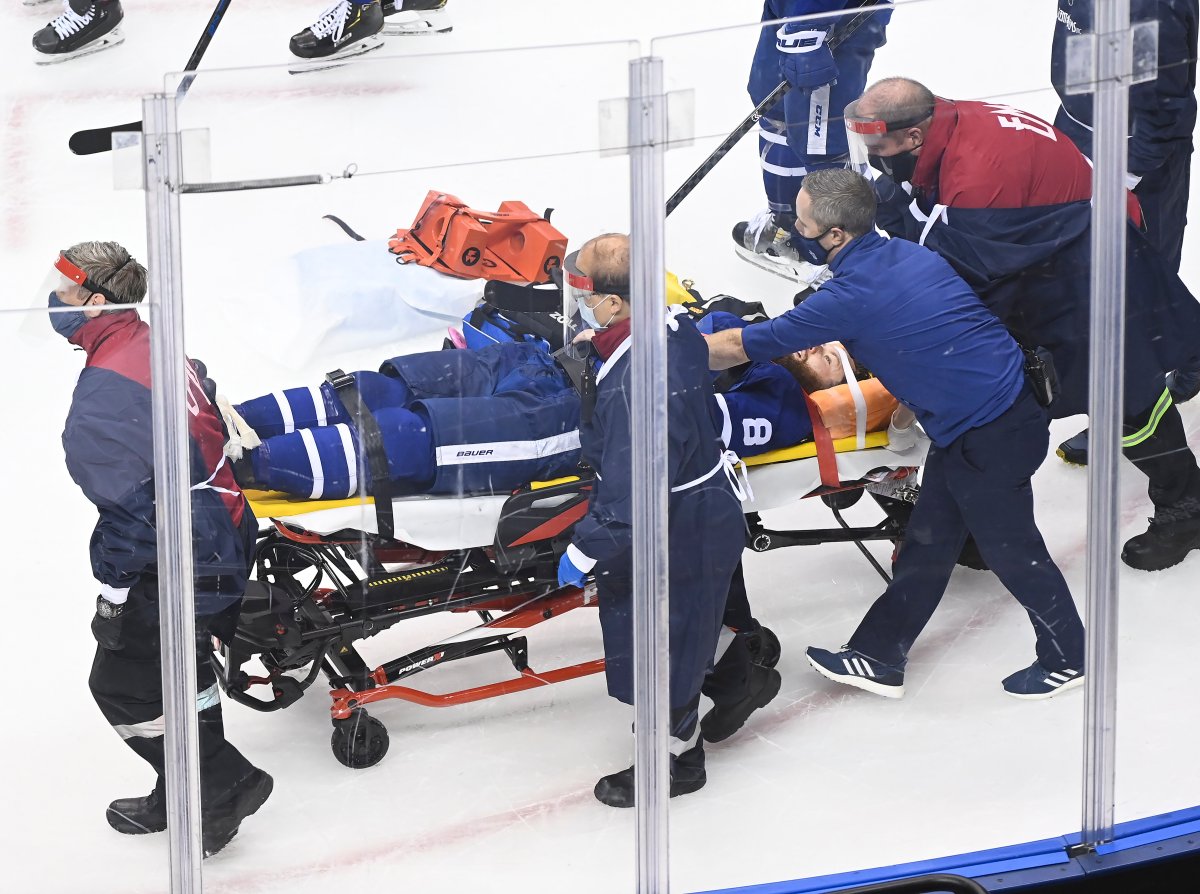 Some bittersweet news regarding Leafs defenceman Jake Muzzin. The good news: He has been released from the hospital and allowed to go back into the NHL's Eastern Conference bubble in Toronto. However, due to the injury he sustained in the final minutes of Tuesday afternoon's 3-0 win, he will be sidelined for the remainder of the best-of-five series against the Columbus Blue Jacjets
"After being transported to hospital following an on-ice collision last night, Toronto Maple Leafs defenceman Jake Muzzin is back at the team's hotel," said the Leafs in a news release.
"Muzzin was discharged overnight but will not be available to the club for the duration of its series versus the Columbus Blue Jackets as a result of his injury. He will remain in quarantine within the hotel and look to rejoin his teammates upon recovery."
The 31-year-old defenceman was cross-checked by Pierre-Luc Dubois from behind and landed head first onto Oliver Bjorkstrand's leg as he fell to the ice. He laid on the ice in pain for several minutes before being helped off the ice by a stretcher.
The Leafs are tied 1-1 in their qualifying series with the Blue Jackets.
Injured Jets stars Mark Scheifele, Patrik Laine to see specialists after Game 1 injuries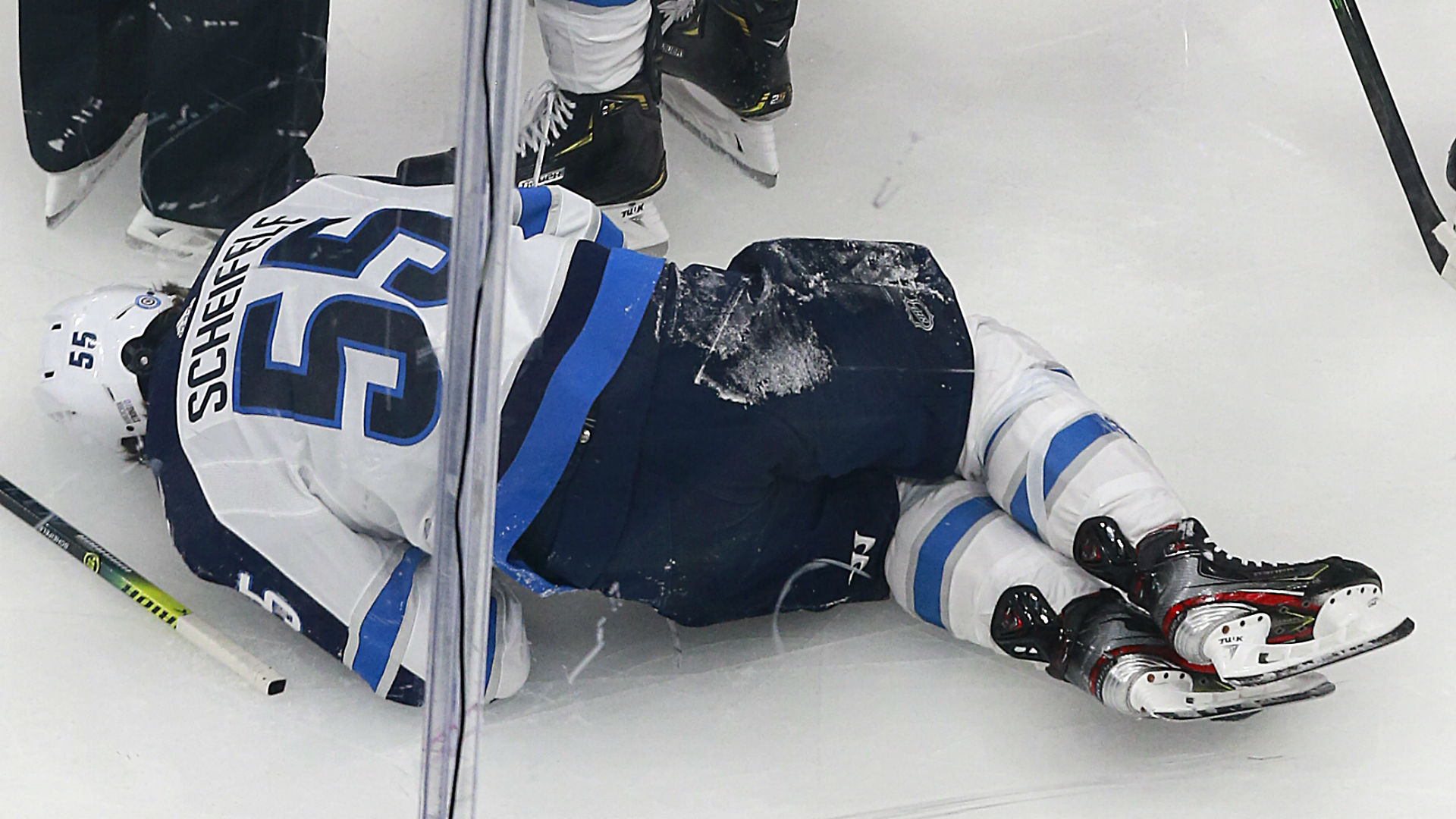 As if Saturday night wasn't rough enough for the Winnipeg Jets.
Aside from a disastrous 4-1 loss to the Calgary Flames in Game 1 of their Stanley Cup qualifying series, the team announced that both their star forwards Mark Scheifele and Patrik Laine are seeing specialists to determine the extent of their injuries.
Scheifele left Saturday's game early in the first period after sustaining a leg injury in a collision with Matthew Tkachuk. Jets head coach Paul Maurice has since accused the feisty Flames forward of intentionally injuring Scheifele.
"He could have cut his Achilles. He could have ended the man's career. It's an absolutely filthy, disgusting hit,"  said Maurice.
Laine sustained a hand injury in the third while colliding with Flames captain Mark Giordano and forward Sam Bennett.
Game 2 of the series takes place on Monday at 2:30pm/ET.
Leafs legend Eddie Shack passes away at 83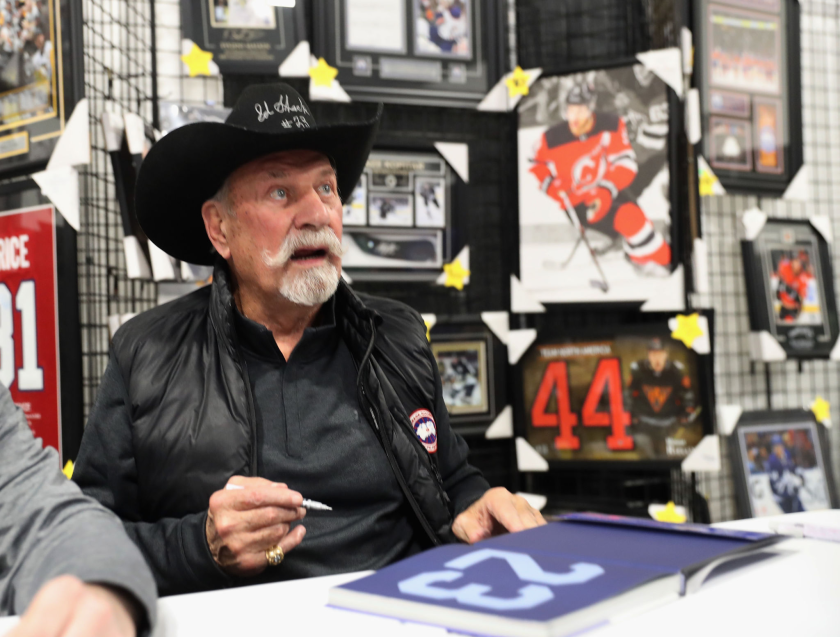 Some sad news coming out of the hockey world.
Hockey legend and Toronto Maple Leafs icon Eddie Shack has passed away at the age of 83 following a lengthy battle with throat cancer.
Known by fans for his big mustache and even bigger personality, Shack played nine of the his 17 NHL seasons with the Leafs franchise. During his career, which spanned from 1958-1975, he won four Stanley Cups (including scoring the cup clinching goal with Toronto in 1963), and was selected to three NHL All-Star games.
"The Entertainer" amassed 239 goals, 226 assists and 1439 penalty minutes in 1047 career NHL games.
He will be greatly missed by everybody in the hockey community.