Josh Ho-Sang placed on waivers despite impressing Islanders brass during training camp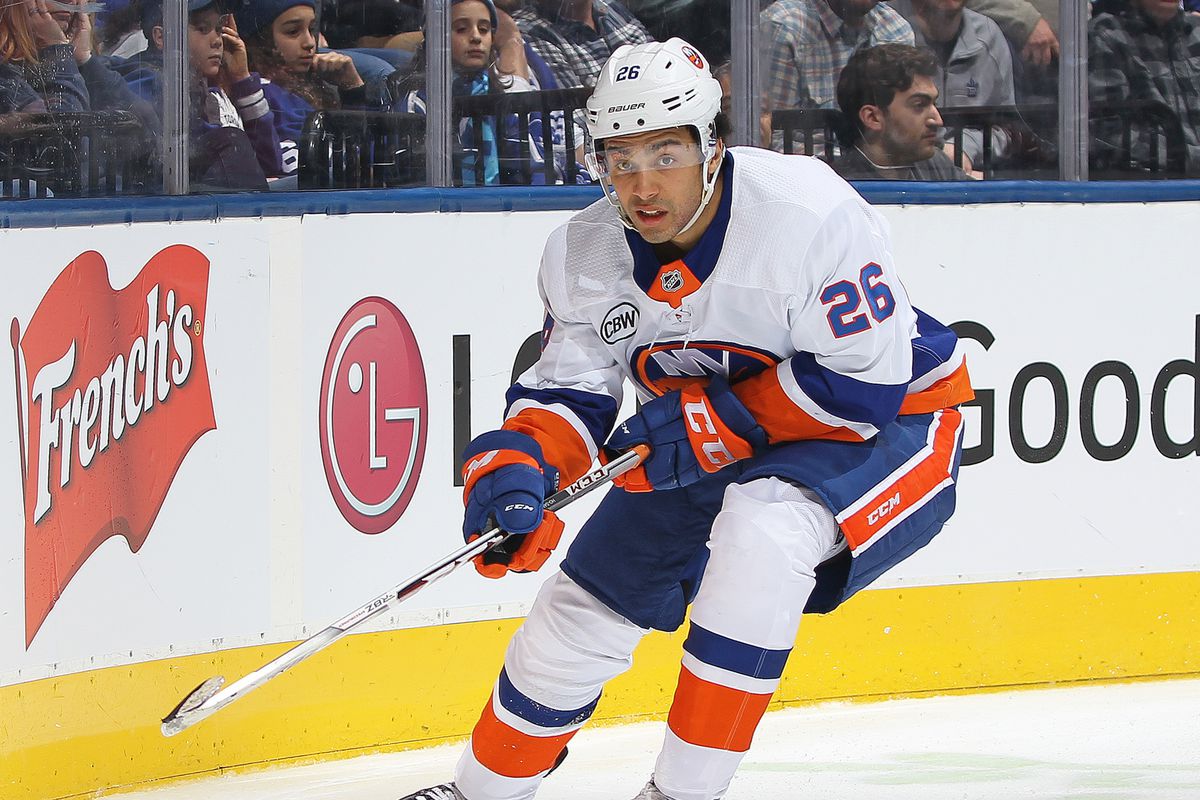 Apparently a good showing at training camp wasn't enough for Joshua Ho-Sang to crack the New York Islanders' opening day roster.
The team announced Monday that they have placed the once highly-touted prospect on waivers. According to head coach Barry Trotz, it had nothing to do with effort level or quality of performance this time around.
"I think it was his best camp, the reason being he was consistent. His attention to detail was much better." said Trotz.
"He's made strides. Every time he gets an opportunity at camp or regular season, he's closer and closer."
The 23-year old Toronto native, who was selected 28th overall in the 2014 NHL Draft, was initially expected to become an important part of the Islanders young core moving forward, but he hasn't been able to take the next step in his career due to a combination of behavioural issues, consistency on the ice, and inability to develop a defensive element to his game.
It remains unclear whether any other teams will take a chance on the highly-skilled forward.
Ho-Sang has played in just 53 NHL games, posting seven goals, 17 assists and a minus-4 rating during that span.
Hurricanes defenceman Dougie Hamilton out long term with broken left fibula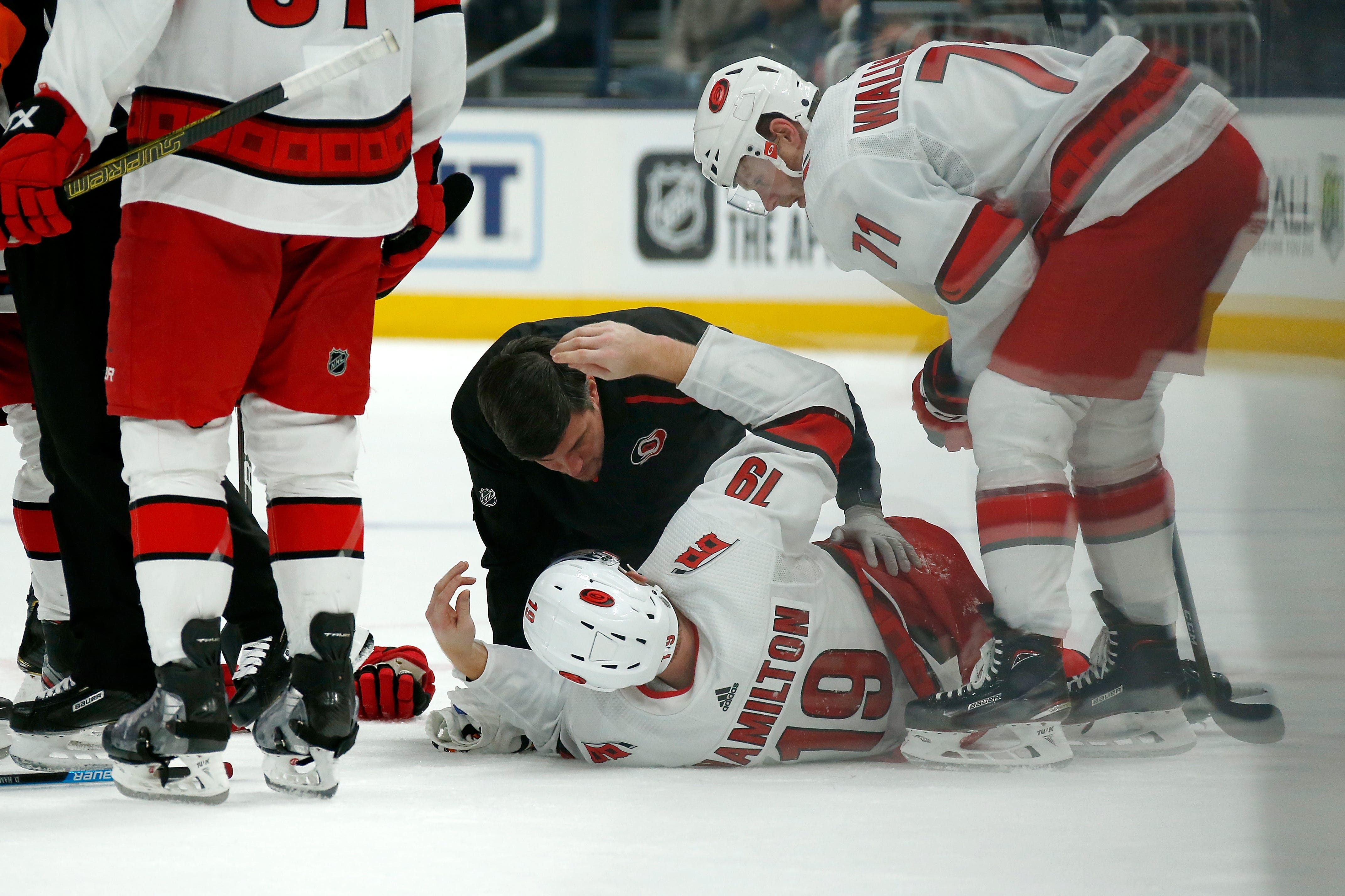 The Carolina Hurricanes have been dealt a major blow to their defensive core.
The team announced that veteran defenceman Dougie Hamilton will miss an extended period of time after breaking his left fibula during their 3-2 loss to the Carolina Hurricanes on Thursday night.
Hamilton sustained the injury when he fell awkwardly into the boards after fighting for the puck with forward Kevin Stenlund with 16 seconds left in the second period.
The 26-year old has recorded 14 goals and 26 assists in 46 games this season. There is no timetable for his return.
As a result, his spot at the 2020 All-Star Game with the Metropolitan team has been filled by teammate Jaccob Slavin.
Golden Knights fire head coach Gerard Gallant, immediately replace him with Peter DeBoer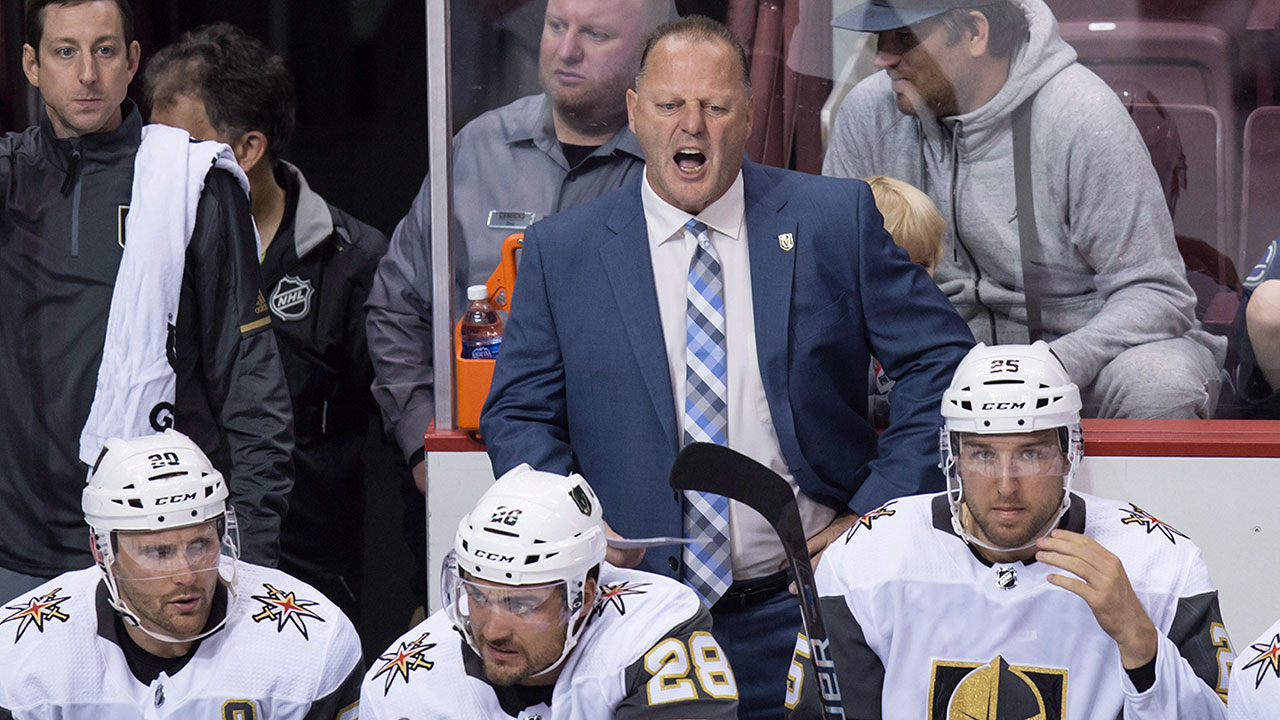 The Vegas Golden Knights have made major changes following their loss on Tuesday night.
Just hours after their 4-2 road loss to the Buffalo Sabres, the team announced they have relieved head coach Gerard Gallant and assistant coach Mike Kelly of their duties. They immediately followed that with hiring Peter DeBoer to take Gallant's place.
Gallant, 56, was hired as the franchise's first-ever head coach in April 2017, and immediately led them to a trip to the Stanley Cup Final in their inaugural campaign in the NHL.
However, things had soured since they blew a major three goal lead with 10 minutes remaining in Game 7 of the first round of the Stanley Cup Playoffs last April.
Having the likes of Mark Stone, Max Pacioretty and Paul Stastny signed to major multiyear deals, they have high expectations, and came into 2019/2020 expected to compete for the cup. So far they have gotten out to a pedestrian 24-19-6 start, and are losers of four straight games heading into Wednesday.
Gallant leaves the franchise with a 118-75-20 record over two plus seasons, and won 16 combined playoff games during that span.
DeBoer, on the other hand, was just 35 days removed from being let go as head coach of the San Jose Sharks. He has quite the NHL resume backing him up.
The 51-year old has won 415 games, and been a head coach for three different teams (Florida Panthers, New Jersey Devils, Sharks) over 12 seasons.
Tuukka Rask could miss extended time after being diagnosed with concussion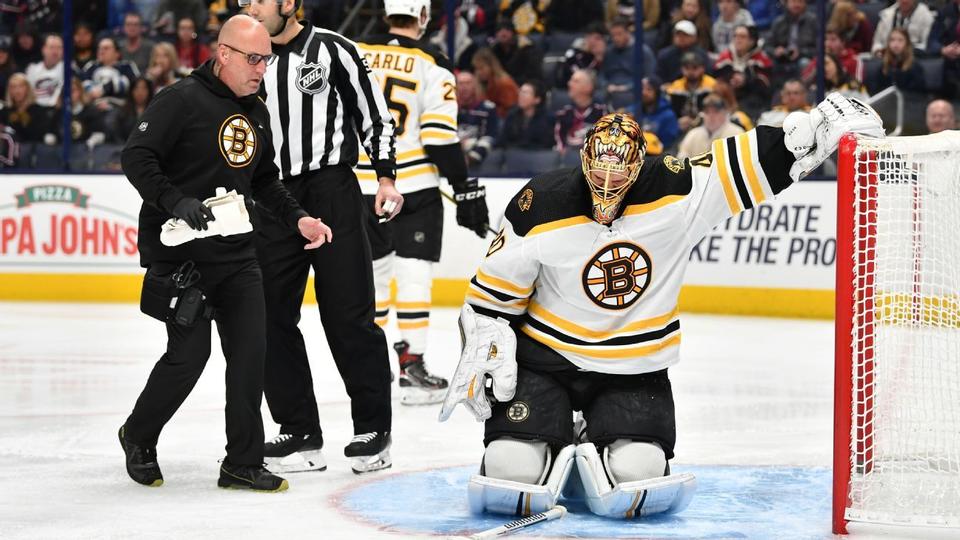 The Boston Bruins lost more than just a game on Tuesday.
During their 3-0 loss to the Columbus Jackets, goalie Tuukka Rask left the game after getting elbowed by Emil Bemstrom just over a minute into the game.
It's safe to say Bruins head coach Bruce Cassidy was not happy about the irresponsible play by the Blue Jackets forward, but chose to take the high road when talking to reporters following the game.
"It was an elbow to the head. It's a penalty is what it is, so you have to move on," said Cassidy.
"It's just unfortunate that it happens to your No. 1. It was pretty clear to me."
To add insult to injury, the team has confirmed that their no.1 goaltender did indeed suffer a concussion during the play. It remains unclear how long he will be sidelined.
Rask has posted a 17-4-6 record, 2.27 goals-against average, 92,5 save percentage and two shutouts in 28 games this season.