Henrik Lundqvist says he is doing well in his recovery from open heart surgery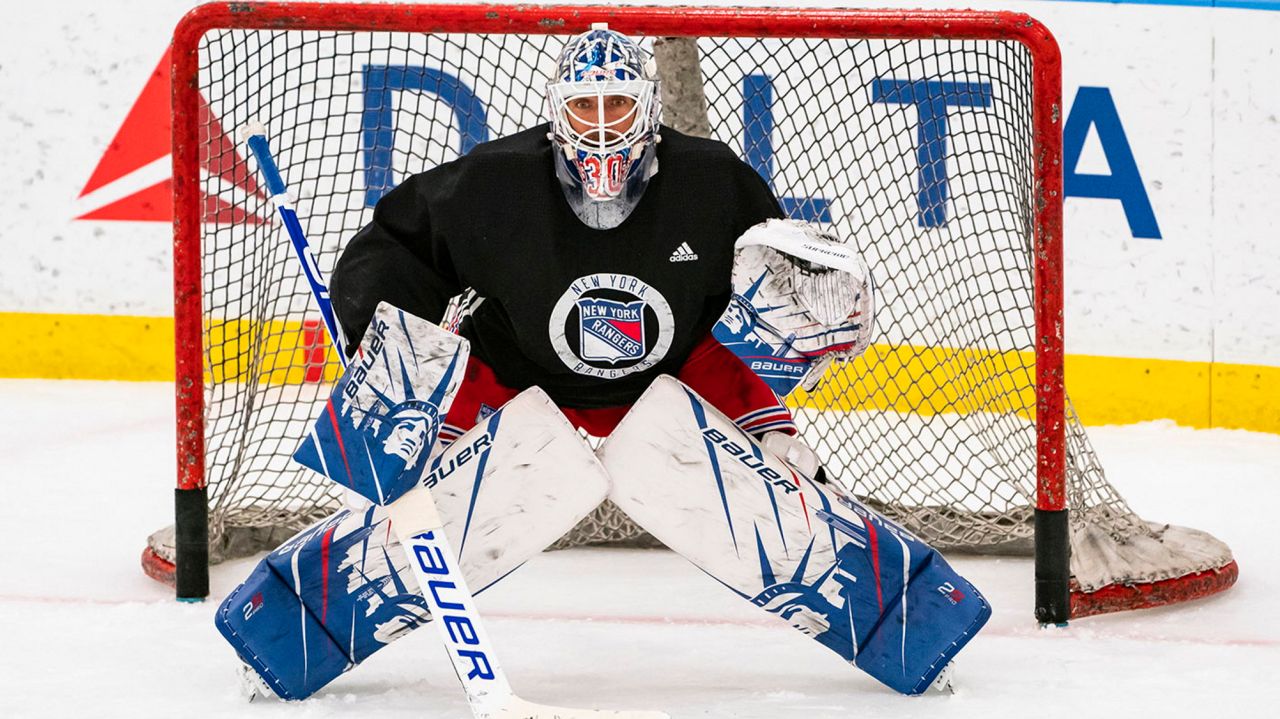 Washington Capitals netminder Henrik Lundqvist provided his first update on social media since undergoing open heart surgery.
He took to Twitter on Friday to let his fans know the surgery for an "aortic valve replacement, aortic root and ascending aortic replacement" was successful, and he is in good spirits during his recovery process.
"Day 3. Surgery went really well," said Lundqvist on his personal Twitter account.
"About five hours to get it all taken care of. Really appreciate the great staff here at the Cleveland Clinic. Last few days has been pretty crazy but feel like I'm in really good hands. Every day is a step in the right direction."
The 38-year old, who has likely played his last NHL game, finished his caeer (all with the New York Rangers) with a 459-310-96 record, 2.43 goals-against average, .918 save percentage and 64 shutouts in 887 career games.

Bruins bolster offence with Taylor Hall acquisition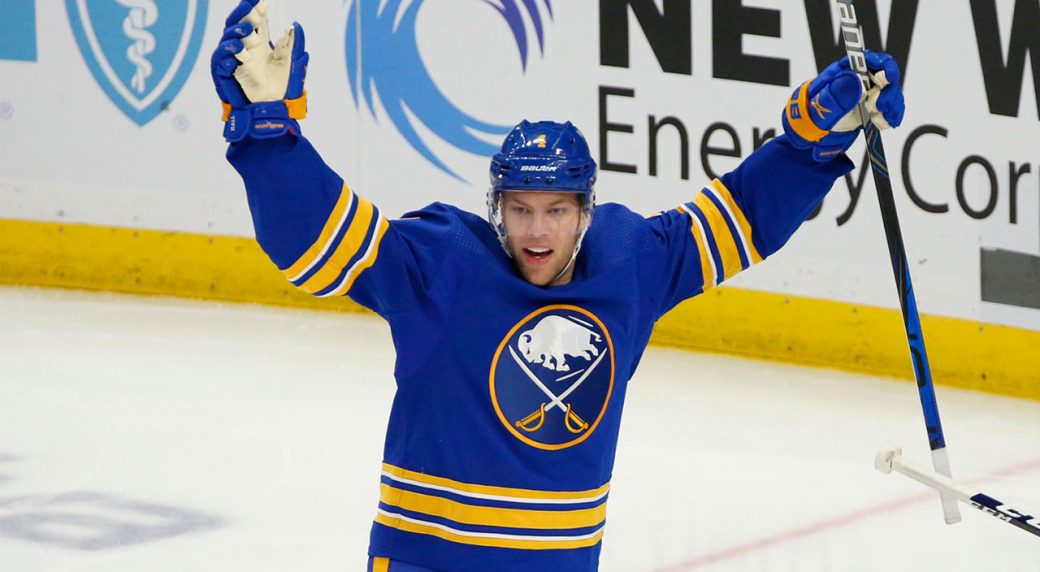 The Boston Bruins have added some much-needed scoring depth as they look to move up the standings in the East division.
The team has acquired former MVP Taylor Hall and veteran forward Curtis Lazar from the Buffalo Sabres in exchange for forward Anders Bjork and a second-round pick in the 2021 NHL Draft.
Hall, 29, has struggled this season with the Sabres, posting just two goals and 19 assists in 37 games. But getting out of the toxic environment in Buffalo and onto a contending team in Boston will more likely than not get him out of his season-long funk and back to his All-Star ways.
He is in the final season of a one-year, $8 million contract and will be an unrestricted free agent again this offseason.
Leafs acquire Nick Foligno, Stefan Noesen in three-team trade with Blue Jackets, Sharks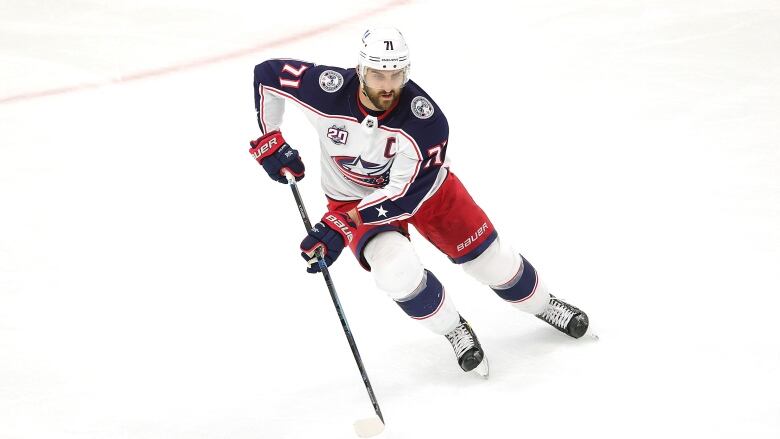 The Toronto Maple Leafs have made a big splash ahead of the trade deadline.
The team announced it has acquired veteran forward Nick Foligno from the Columbus Blue Jackets and Stefan Noesen from the San Jose Sharks. As part of the deal, they have sent their 2021 first round draft pick and 2022 fourth rounder to the Blue Jackets, and a 2021 fourth round draft pick to the Sharks.
In order to fit him in the salary cap, the Leafs will only retain 25% of Foligno's salary.
Canucks sign Tanner Pearson to three-year extension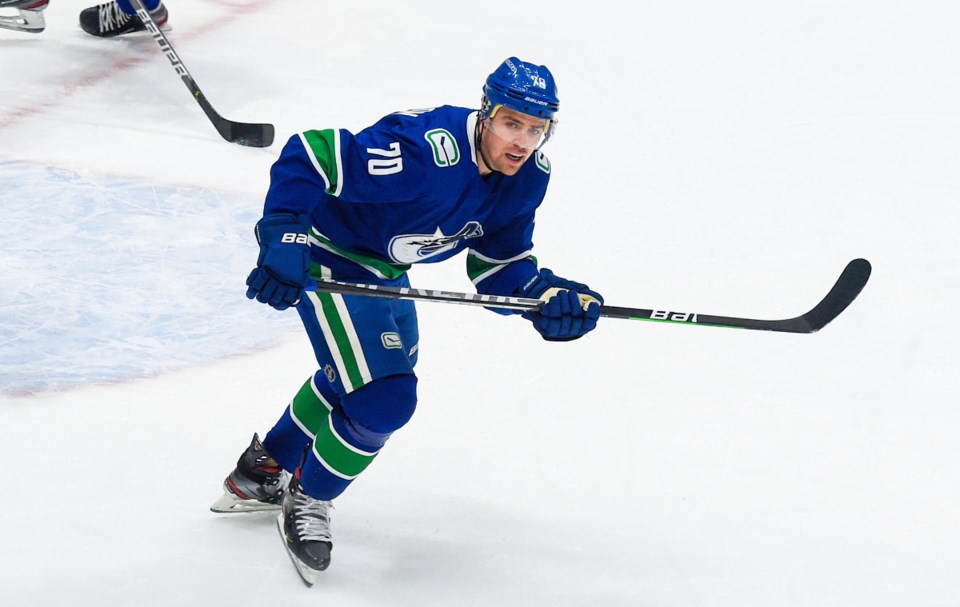 Finally some positive news to come out of the Vancouver Canucks organization following a COVID-19 outbreak that has affected over 20 players on the team.
The Canucks have agreed to sign veteran forward Tanner Pearson to a three-year, $9.75 million contract extension. His current four-year, $15 million deal was set to expire at the end of the season.
"Tanner is a veteran who's won a Stanley Cup and leads by example," said Canucks GM Jim Benning.
"He plays a complete game and provides invaluable leadership experience to our core young players. We are very pleased for Tanner and his family to continue his career as a member of the Vancouver Canucks."

The 28-year old, who has not played since mid-March due to a lower body injury, has struggled throughout the 2021 season, recording just 11 points in 33 games. However, he has been a positive impact on the team since they acquired him in a trade back in February 19.
During the previous pandemic shortened campaign in 2019/2020, he recorded a career-high in goals (21) and points (45) through 69 games.