Nick Kyrgios fined $113K for antics at Cincinnati Masters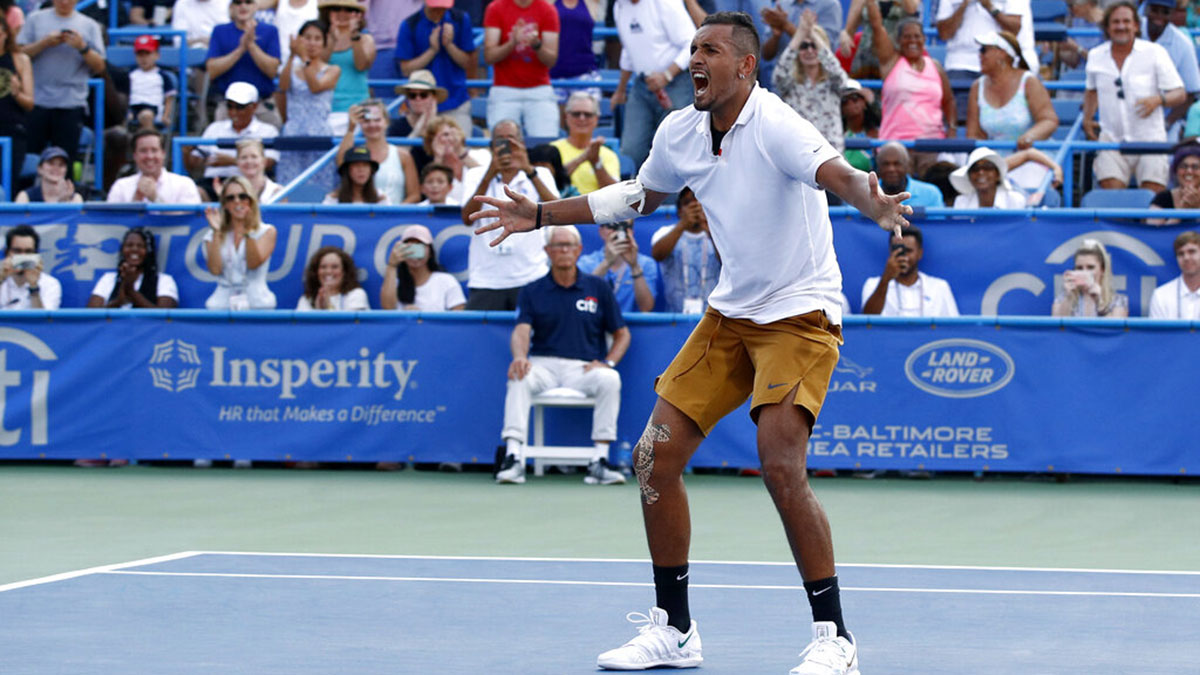 When will he ever learn?!
Controversial Aussie tennis player Nick Kyrgios is paying the price for yet another embarrassing outburst.
The ATP Tour has fined him a combined $113,000 for eight different violations during a rather eventful second round match against Karen Khachanov on Wednesday.
Among the reasons he is being punished is for smashing his rackets in the hallway while taking a washroom break, insulting and spitting at umpire Fergus Murphy, and purposely taking a long time to get ready to return a serve.
The 24-year old is no stranger to on-court issues like this. In May, he got kicked out of the Italian Open for throwing a chair.
He was also previously fined $32,900 in 2016 for verbally abusing a spectator and tanking at the Shanghai Masters, and got in trouble for directing lewd insults at his opponent Stan Wawrinka at the 2015 Rogers Cup.
Kyrgios currently ranks 27th in the ATP Tour.
Juan Mata becomes latest Manchester United player to leave club in June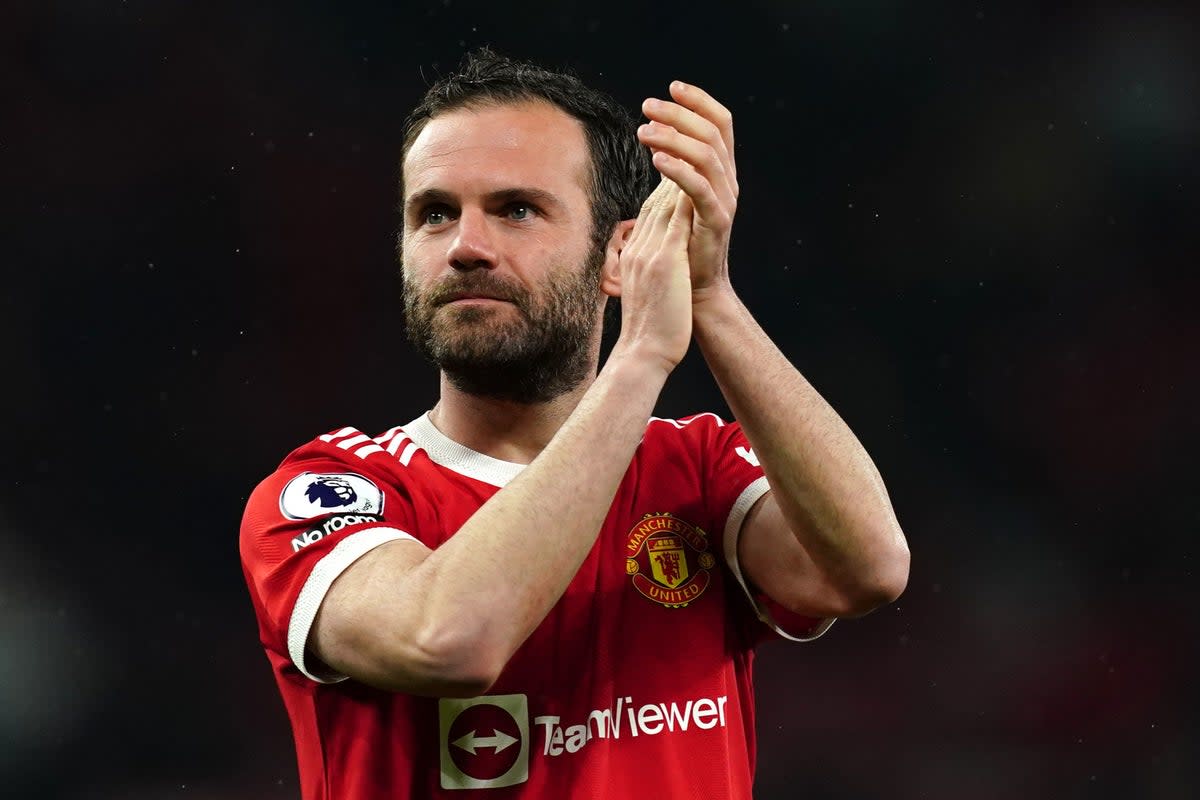 Another one bites the dust
Just a day after Paul Pogba and Jesse Lingard announced their departures, Manchester United announce that veteran midfielder Juan Mata will also leave the club when his current contract expires in June.
Mata released a video statement on the field at Old Trafford to confirm the news.
"I wanted to say thank you very much to all of you for your support over the years and especially during the difficult times that we lived together. I will never forget you, thank you very much. All the best, from the bottom of my heart and goodbye." said Mata.
The 34-year old had been with Man U since January 14. Over a span of nine seasons with the Premier League powerhouse, he recorded 51 goals and played in 285 combined games over various forms of competition.
The news comes as Manchester United is set to close a very disappointing Premier League season where they are 6th in the standings with a 16-10-12 record through 38 games.
Nationals have "made it clear" they are not trading Juan Soto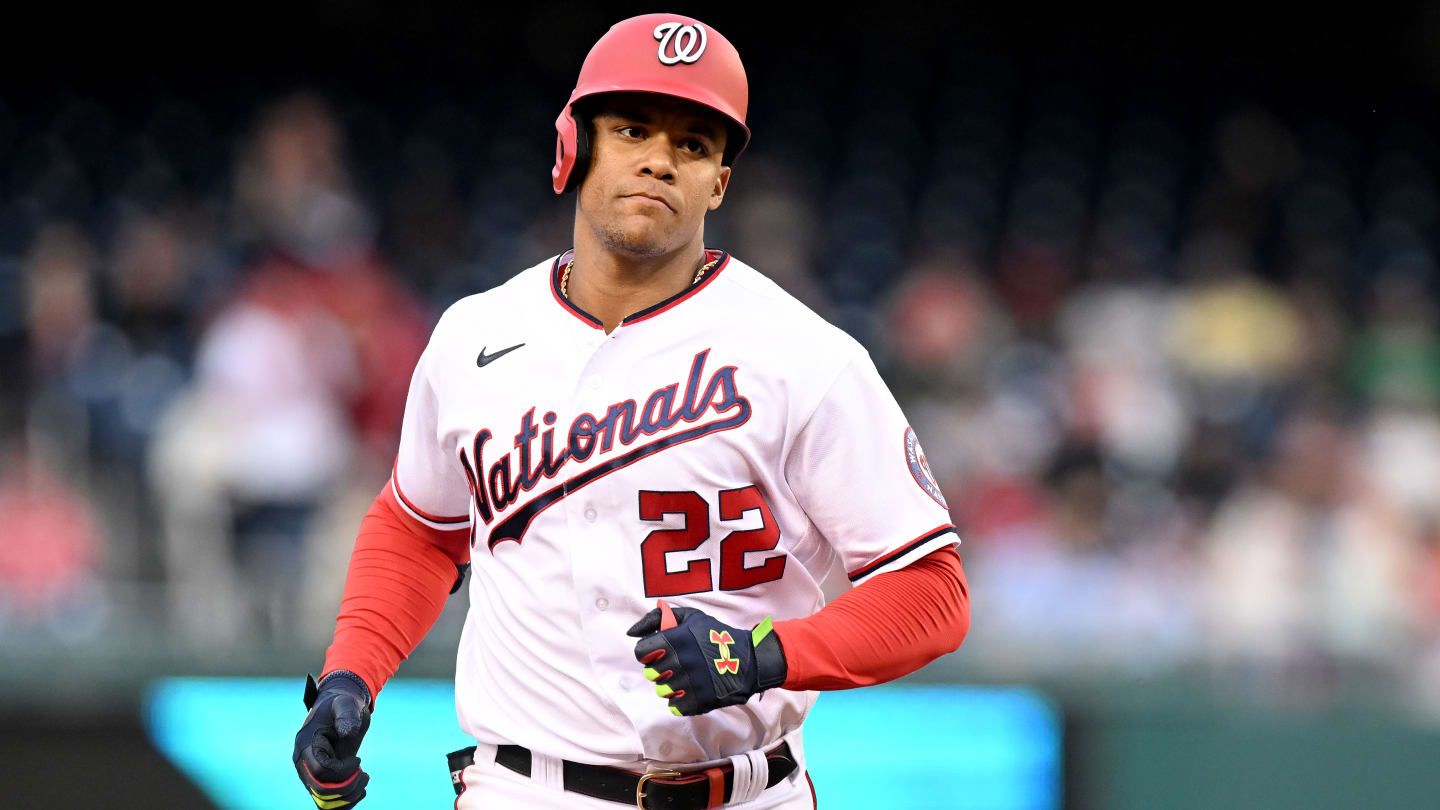 Washington Nationals fans can breathe a sigh of relief…for now.
Nationals general manager Mike Rizzo squashed recent rumours suggesting Juan Soto's time in the Nation's capital could be coming to an end, saying during an interview with a local radio station that the team will not be trading their superstar slugger under any circumstances.
"We are not trading Juan Soto…We have made it clear to his agent and to the player. … These journalists have to fill a blank sheet of paper every day. It's a good thing to get some attention on a story. But we have every intention of building this team around Juan Soto." said Rizzo.
"We've spoken to his agent many, many times (and) recently sat with him when he was in Washington, D.C. Made it clear to him that we are not interested in trading him, and I guess the rest of the world just doesn't believe it."
Lets face it: the Nationals are in rebuild mode and Soto's contract expires in a few years. He reported turned down a massive 13-year, $350-million contract extension over the summer, and is in the prime of his career. Adding this all up, you would think the Nationals would at least explore the idea of trading him and getting a kings ransom for him in order to set themselves up nicely for their next contention window.
But if you believe in Rizzo's words, the team feels they still have a chance at convincing him to stay and believe he will be able to still contribute in a big way once they get good again.
The 23-year old has amassed .294/.426/.539 slash line to go along with 107 homers and 328 RBI in just four-plus seasons in the majors. He has also won two Silver Slugger Awards, an NL batting title, a World Series title, and was recently a runner-up for NL MVP in 2021.
Should Cale Makar's goal have counted? A closer look at the controversial rule that allowed it to happen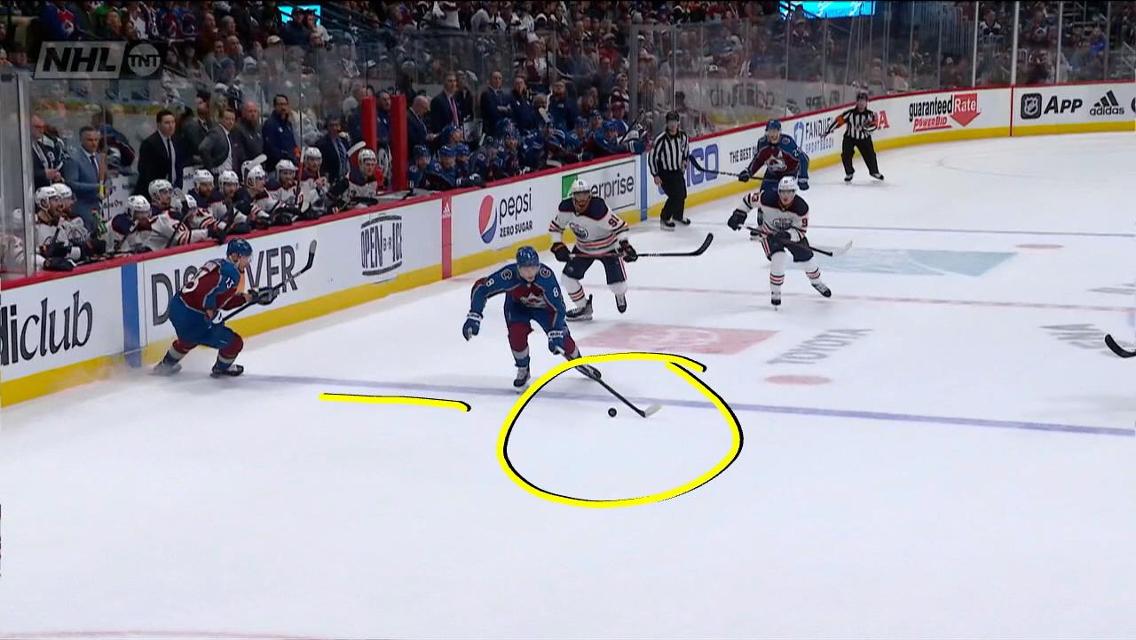 In case you missed it, the Colorado Avalanche and Edmonton Oilers exploded for 14 goals in Game 1 of the Western Conference Final last night.
Colorado ended up winning the game 8-6 and taking a 1-0 series lead, but it didn't happen without controversy.
One of the goals still being talked about was Cale Makar's late first period goal that appeared to be an easy offside goal but was surprisingly not overturned after being reviewed by the head office in New York.
A lot of fans were left wondering why it was a good goal when another attacking player CLEARLY crossed the blue line before the puck. In most scenarios this would be the case, but according to rule 83.3, this was one of the exceptions. The video below explains it:
Do you agree with the call? If you do, do you think the league should make changes to this controversial rule? Will be interesting to see how this plays out.