Falcons receiver Calvin Ridley is stepping away from the NFL to focus on his mental wellbeing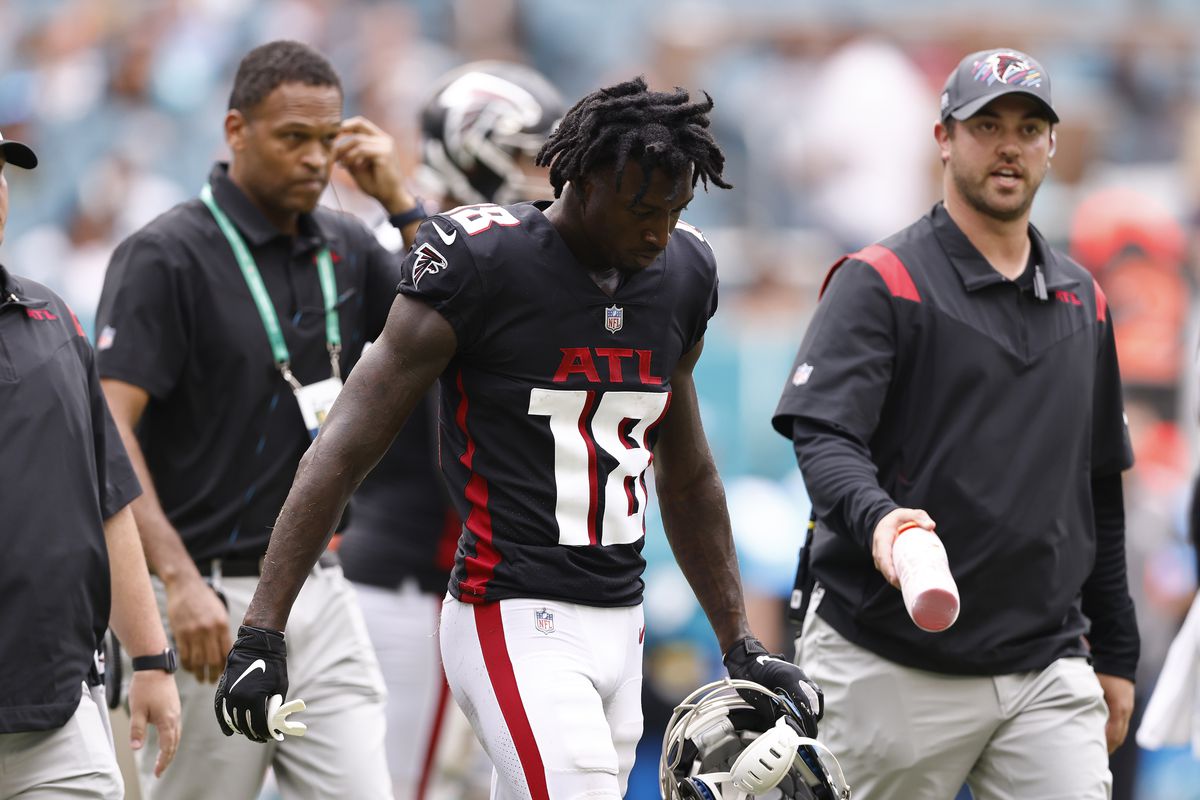 It's always inspiring to see professional athletes put their mental health above everything else.
Atlanta Falcons wide receiver Calvin Ridley announced on Monday that he is "stepping away" from the NFL in order to tackle the biggest hurdle currently in his life: his mental health.
"These past few weeks have been very challenging and as much as I'd like to be on the field competing with my teammates, I need to step away from football at this time and focus on my mental wellbeing…This will help me be the best version of myself now and in the future." said Ridley
"I want to thank my teammates, the entire Atlanta Falcons organization, our great fans, my friends, and my family for all of their support during this time."
Ridley had missed two of the past three games due to what the team described as personal issues. While he didn't travel to the United Kingdom for their game against the Jets a couple weeks back, he did manage to suit up last week during their 30-28 win over the Miami Dolphins. He was announced as inactive prior to Sunday's game against the Carolina Panthers.
The 26-year old, who was selected 26th overall in the 2018 NFL Draft, amassed 248 receptions for 3,342 yards, and 28 combined touchdowns over a span of three-plus NFL seasons.
Buccaneers receiver Antonio Brown suspended three games for lying about COVID-19 vaccination status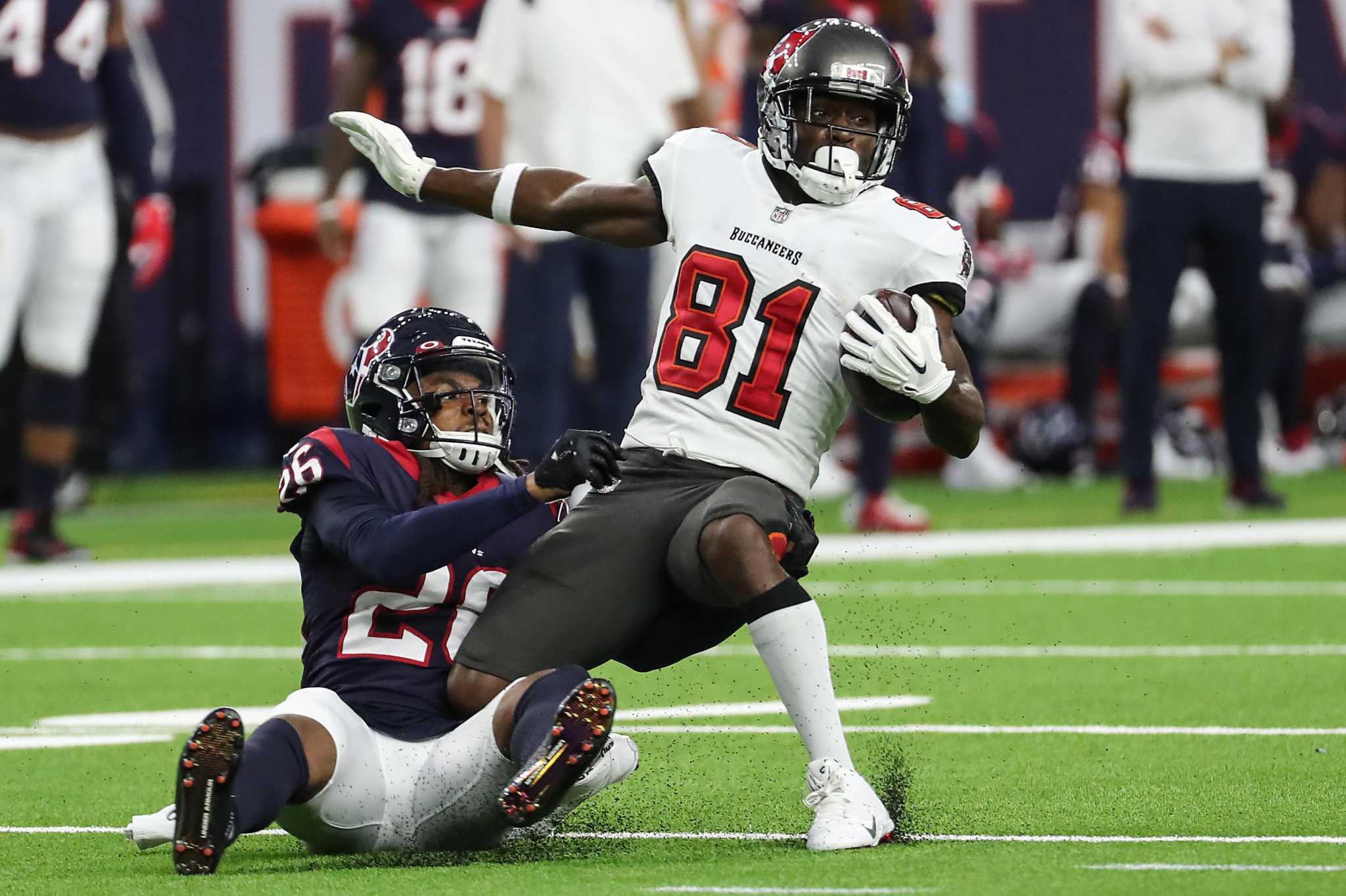 Surprise, surprise. Antonio Brown did something stupid again.
The NFL has suspended Tampa Bay Buccaneers star receiver Antonio Brown three games for violating the league's COVID-19 protocols.
As it turned out, An investigation from the NFL found that Brown lied about his COVID-19 vaccination status, and provided his team with a fake COVID-19 vaccine passport.
"The health and safety of players and personnel is our top priority," said the NFL and NFL Players Association in a joint statement.
"The protocols were jointly developed working with our respective experts to ensure that we are practicing and playing football as safely as possible during the ongoing pandemic."

The news stems from a story that made headlines a couple of weeks ago, where Brown was being accused by his former personal chef of reaching out to him over the summer to get his hands on a fake COVID-19 vaccination card.
The chef, named Steven Ruiz, took a screenshot of Brown's girlfriend Cydney Moreau texting him on behalf of the Pro Bowler about getting a fake vaccine card. Ruiz recently posted the text chat on his social media.

The investigation also found that Buccaneers backup safety Mike Edwards and free-agent receiver John Franklin III also lied about their COVID-19 vaccination statuses. They will also be suspended for three games.
Buccaneers receiver Antonio Brown accused of using fake COVID-19 vaccine card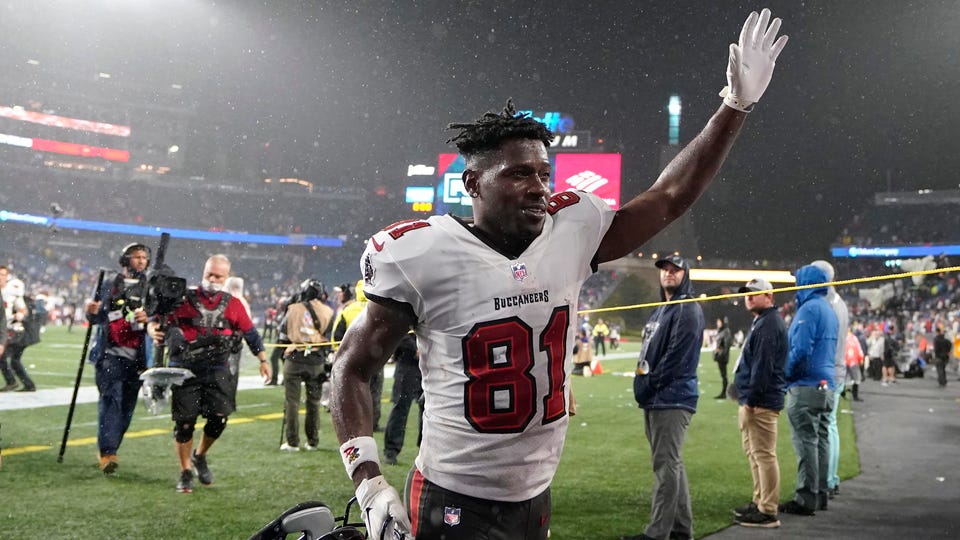 I guess it was only a matter of time before Antonio Brown found himself in hot water once again.
The Tampa Bay Buccaneers' controversial wide receiver is being accused by his former personal chef of reaching out to him over the summer to get his hands on a fake COVID-19 vaccinated card to show to the team as proof of vaccination.
The chef, named Steven Ruiz, took a screenshot of Brown's girlfriend Cydney Moreau reaching out to him for a fake vaccine card and posted it on his social media.
The Buccaneers have since released a statement, denying the allegations against their star receiver:
"After an extensive educational process conducted throughout our organization this past offseason highlighting the benefits of the COVID-19 vaccines, we received completed vaccination cards from all Tampa Bay Buccaneers players and submitted the required information to the NFL through the established process in accordance with league policy."

"All vaccination cards were reviewed by Buccaneers personnel and no irregularities were observed."
The NFL will oversee the matter moving forward.
Packers RB Aaron Jones out 1-2 weeks with MCL sprain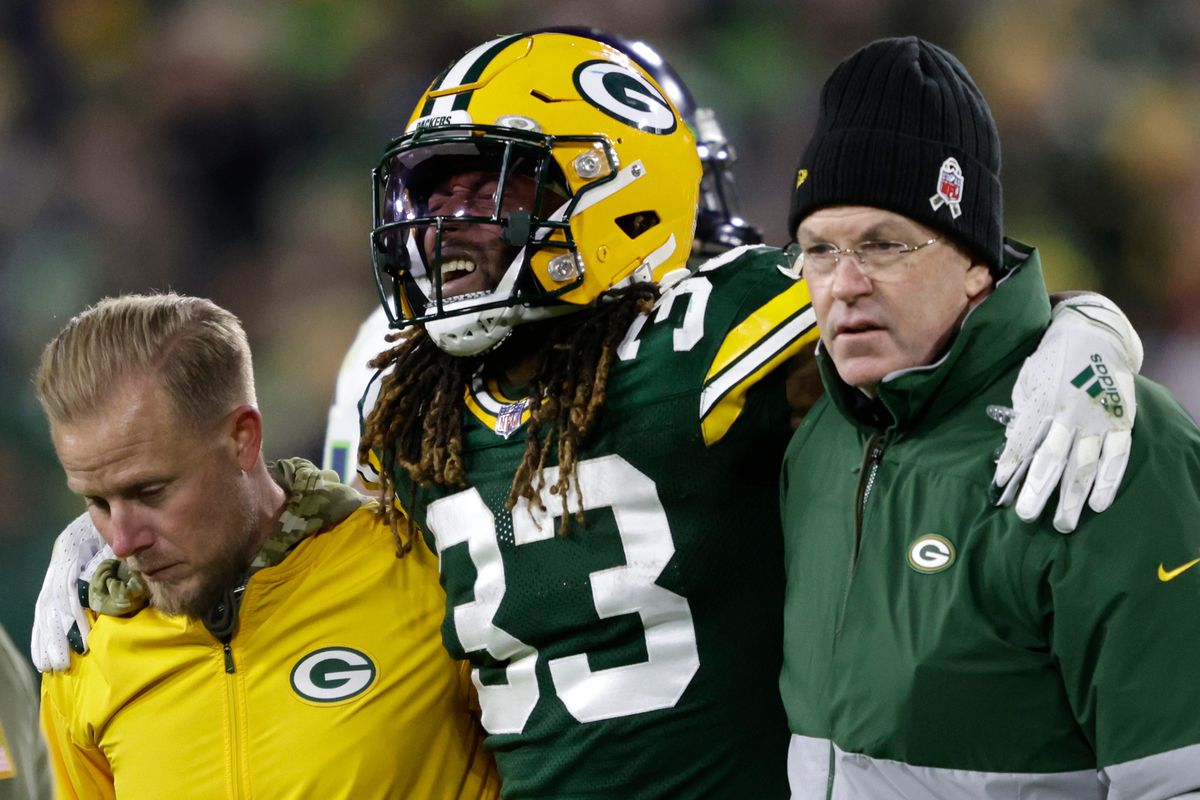 The Green Bay Packers avoided the worst case scenario with their top running back.
The team confirmed that veteran RB Aaron Jones will be sidelined for approximately 1-2 weeks after sustaining a mild MCL sprain during the team's 17-0 win over the Seattle Seahawks on Sunday.
Jones sustained the injury when he was tackled to the field after a six-yard gain towards the end of the third quarter. He was helped off the field by Packers' medical trainers, and was apparently in tears back in the locker room because he feared the injury was going to put him out of action for the long term.
The 26-year old, who is in the first season of a four-year, $48 million contract, has amassed 541 rushing yards on 123 carries, and three touchdowns over a span of 10 games so far this season.