Anthony Davis cites Knicks, Lakers as his preferred trade destinations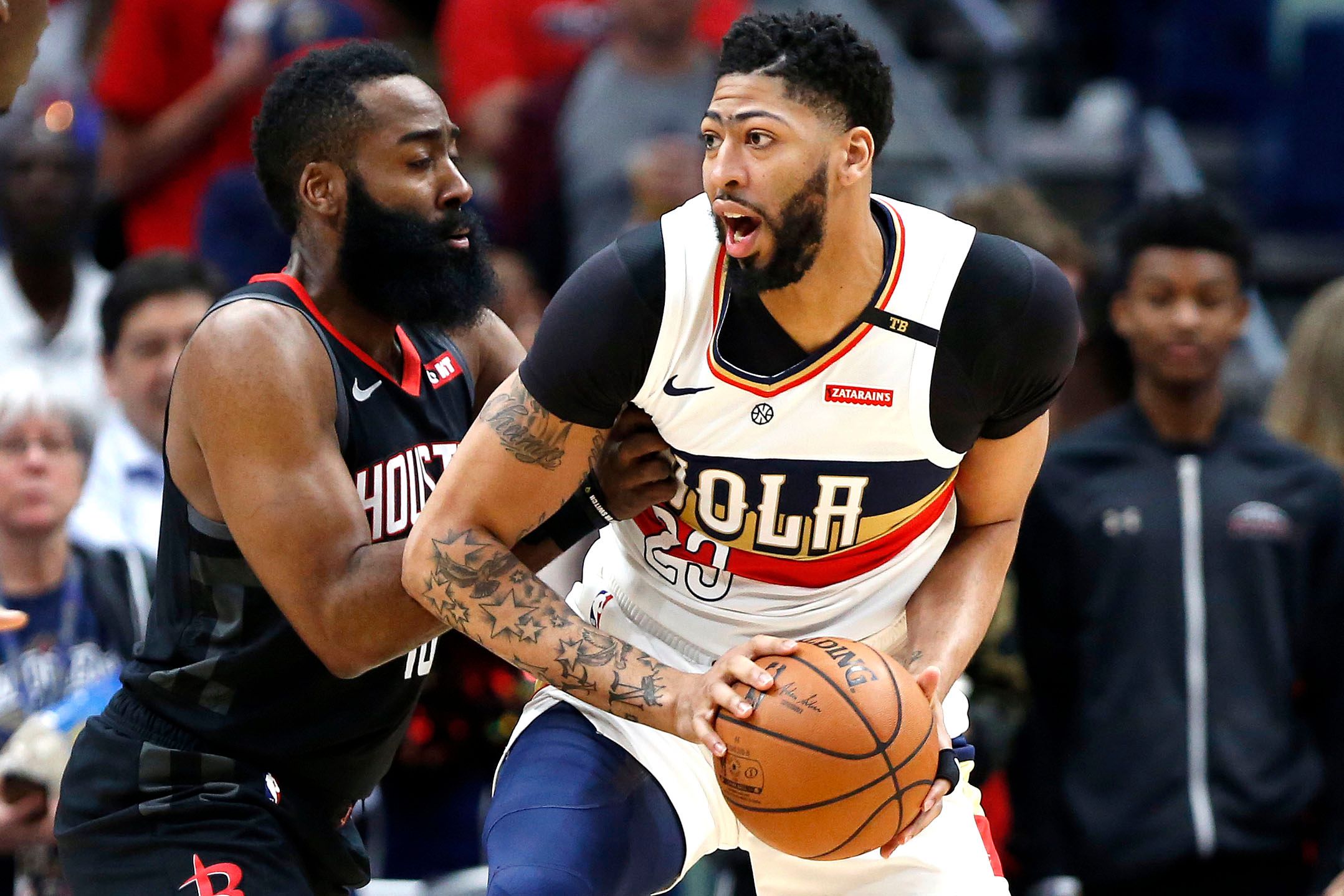 In case you haven't heard, New Orleans Pelicans star Anthony Davis still wants to be traded, and prefers to get dealt to a couple of the league's biggest markets.
According to reports, the 26-year old has the New York Knicks and Los Angeles Lakers listed as his most preferred trade destinations this offseason.
Davis, who has spent seven seasons with the Pelicans after being selected first overall in the 2012 NBA Draft, is eligible for free agency following the 2019/2020 campaign.
The Lakers were pushing hard to acquire Davis at this past season's trade deadline, but the Pelicans' management team at the time did not like any of the offers they were receiving, and opted instead to wait until the summer to see if other teams can exceed the strength of the offer Los Angeles put together.
Davis has averaged 23.7 points, 10.5 rebounds, 2.4 blocks, 2.1 assists and 1.4 steals in 466 regular season games. He averaged career highs in rebounds, assists and steals despite playing in just 56 games in 2018/19.
He is also a six-time NBA All-Star, three-time NBA blocks leader, and been selected to All-NBA First Team three times, the NBA All-Defensive Second Team twice, and the NBA All-Defensive First Team in 2018.
Jazz acquire PG Mike Conley in blockbuster deal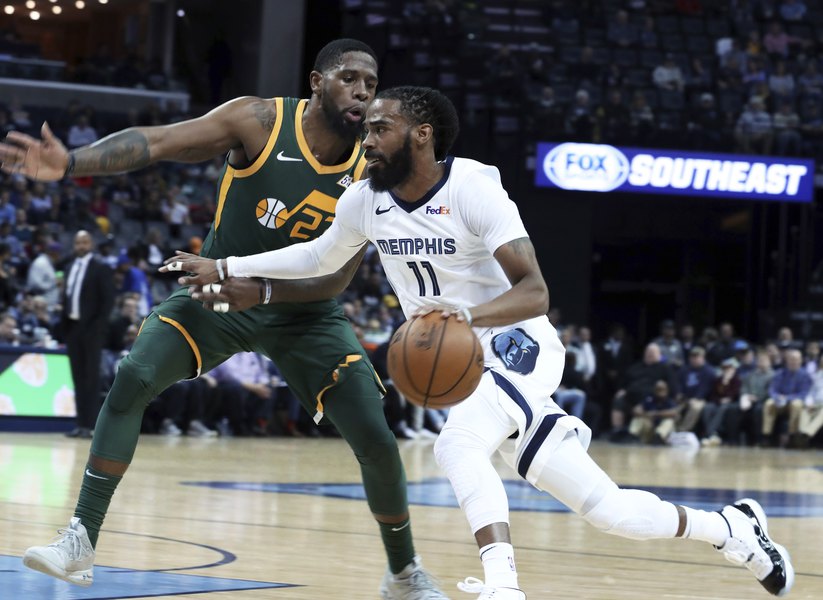 The Utah Jazz finally got the man they've coveted for quite some time.
The team announced Wednesday that they have acquired veteran point guard Mike Conley from the Memphis Grizzlies in exchange for veteran sharpshooter Kyle Korver, veteran forward Jae Crowder, sophomore Grayson Allen, the 23rd pick in the 2019 NBA Draft and a protected future first-round draft pick.
Conley had spent his entire pro career with the Grizzlies organization prior to this deal. He has averaged 14.9 points, 5.7 assists, 3.0 rebounds and 1.5 steals over a span of 12 seasons and 788 games.
The 31-year old is fresh off a great 2018/19 campaign where he averaged a career-high in points per game (21.1).
Chris Paul shuts down rumours regarding his 'unsalvageable' relationship with James Harden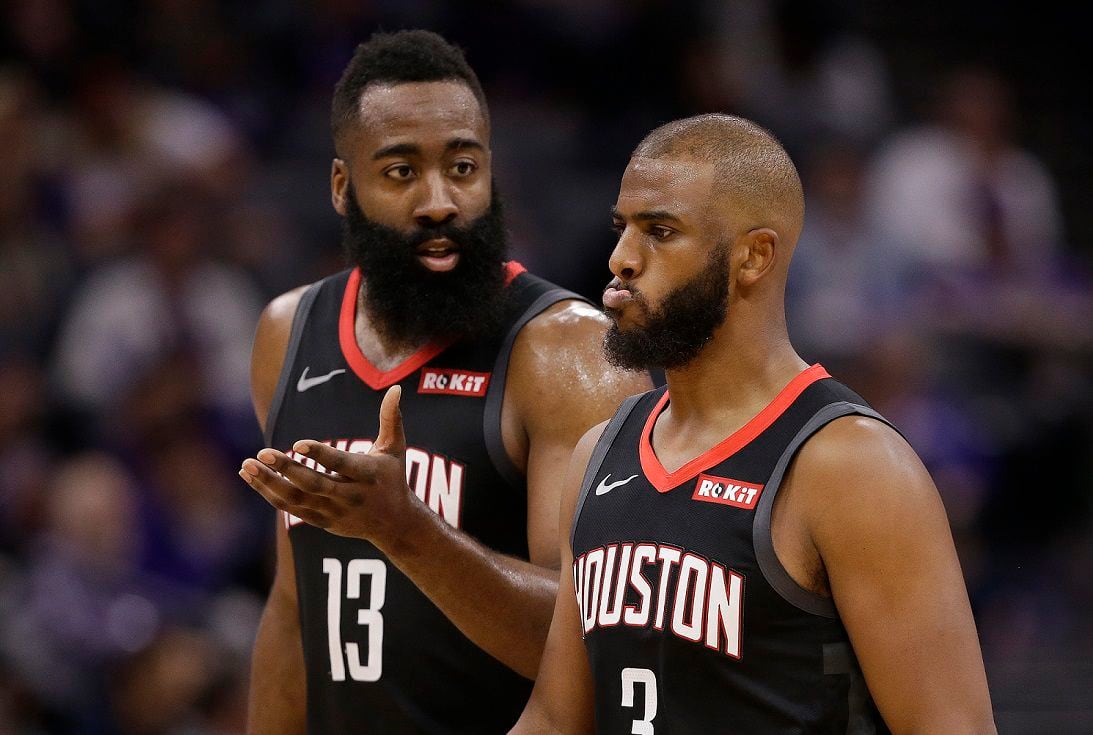 Chris Paul has decided to fight back against recent rumours suggesting he is unhappy with being on the Houston Rockets and playing alongside James Harden.
Damn! That's news to me…" Paul replied on a Bleacher Report Instagram post outlining the alleged feud between the Rockets' two stars accompanied by a photo of them walking together down a hallway.
Paul and Harden were seen having a heated argument after the Rockets were eliminated once again to the Golden State Warriors this postseason in six games of the Western Conference semifinals.
Even if the rumours were true, it would be very tough for the Rockets to move Paul via trade.
He is 34-years old, often injured, and still owed approximately $125 million with three years left in his contract.
We will see how this unfolds with the NBA Draft and free agency period rapidly approaching.
Al Horford's time with the Celtics appears to be coming to an end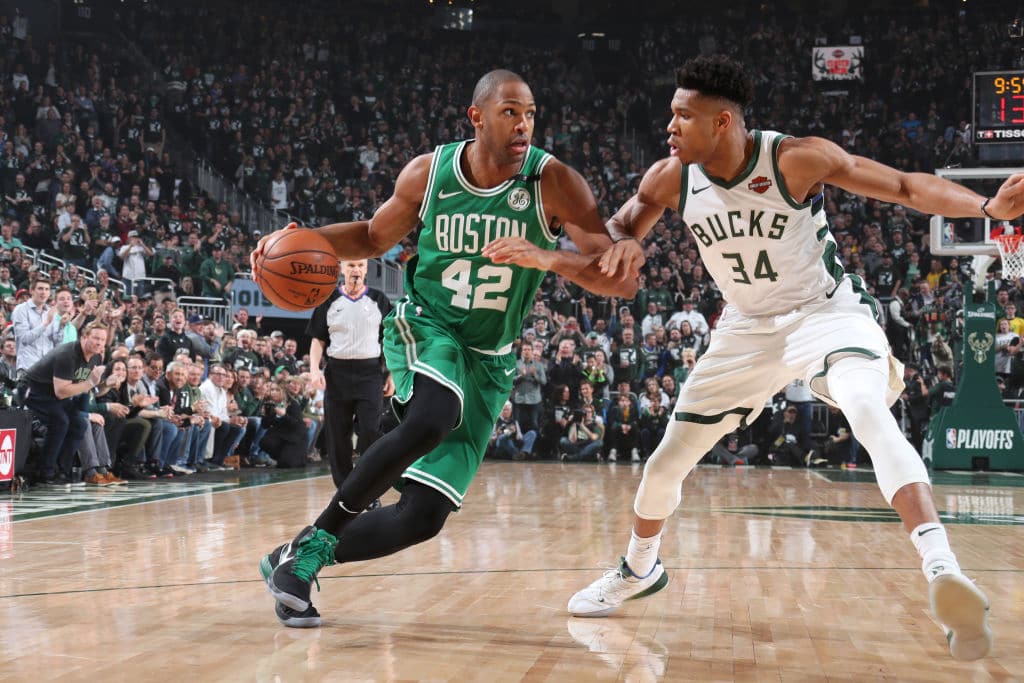 The Boston Celtics are having the worst offseason in the NBA, and free agency hasn't even kicked off yet.
In the midst of all the reports suggesting Kyrie Irving is ready to join the Brooklyn Nets, it appears All-Star center Al Horford is ready to leave town as well.
According to reports, Al Horford – who recently declined his $30 million option for 2019/202 – is expected to sign elsewhere this offseason because the Celtics are only willing to offer a three-year extension while other teams are prepared to dish out a four-year contract with more guaranteed money.
The 33-year old, who initially signed a multiyear deal with the Celtics on July 1, 2016, has averaged 13.5 points, 7.0 rebounds, and 4.6 assists over a span of three seasons and 208 games with the franchise.