Clayton Kershaw passes Sandy Koufax to move into fifth on Dodgers' all-time wins list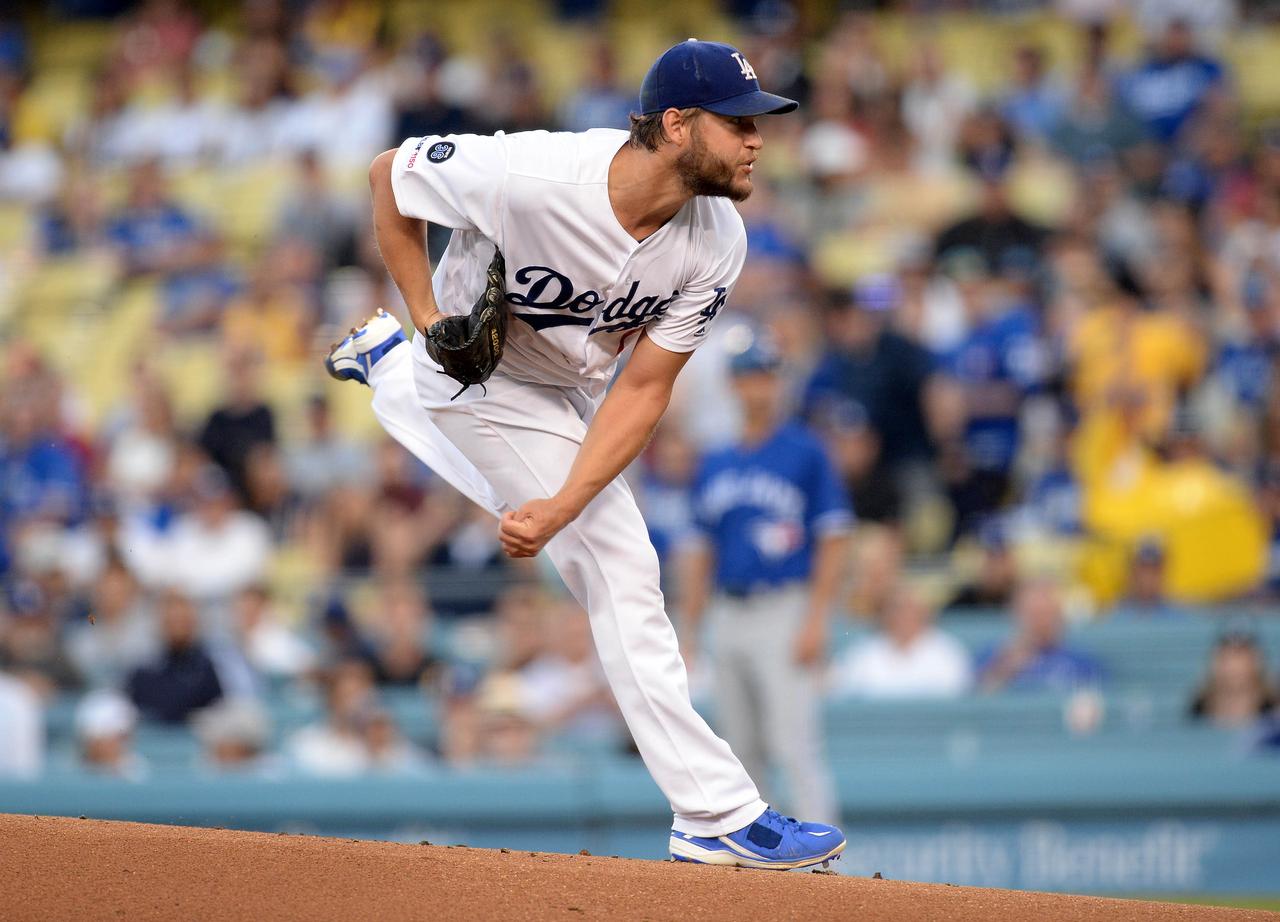 He may have not had his best start of the year, but Clayton Kershaw certainly moved up the Los Angeles Dodgers record book on Tuesday.
When he fanned catcher Austin Hedges with an 0-2 breaking ball in the sixth inning of the team's 8-2 win over the San Diego Padres, he surpassed Sandy Koufax to move into third place in the franchise's strikeout list with 2,397.
Despite his happiness for the accomplishment, he admits he isn't too focused on all that legacy stuff right now. All that matters is winning it all.
"All the historical stuff is something for me to look back on when I retire, but right now we have a singular goal in here, to be the last team standing, and every win leading up to that is just practice to get better," said Kershaw after the game.
"I'm not really too focused on that, but I try not to take it for granted because it's a special thing."

Kershaw now needs 12 wins to pass Brickyard Kennedy for fourth all-time, and is 67 wins behind Don Sutton for most in franchise history.
Astros starter Gerrit Cole becomes first AL pitcher to reach 300 strikeouts since 1999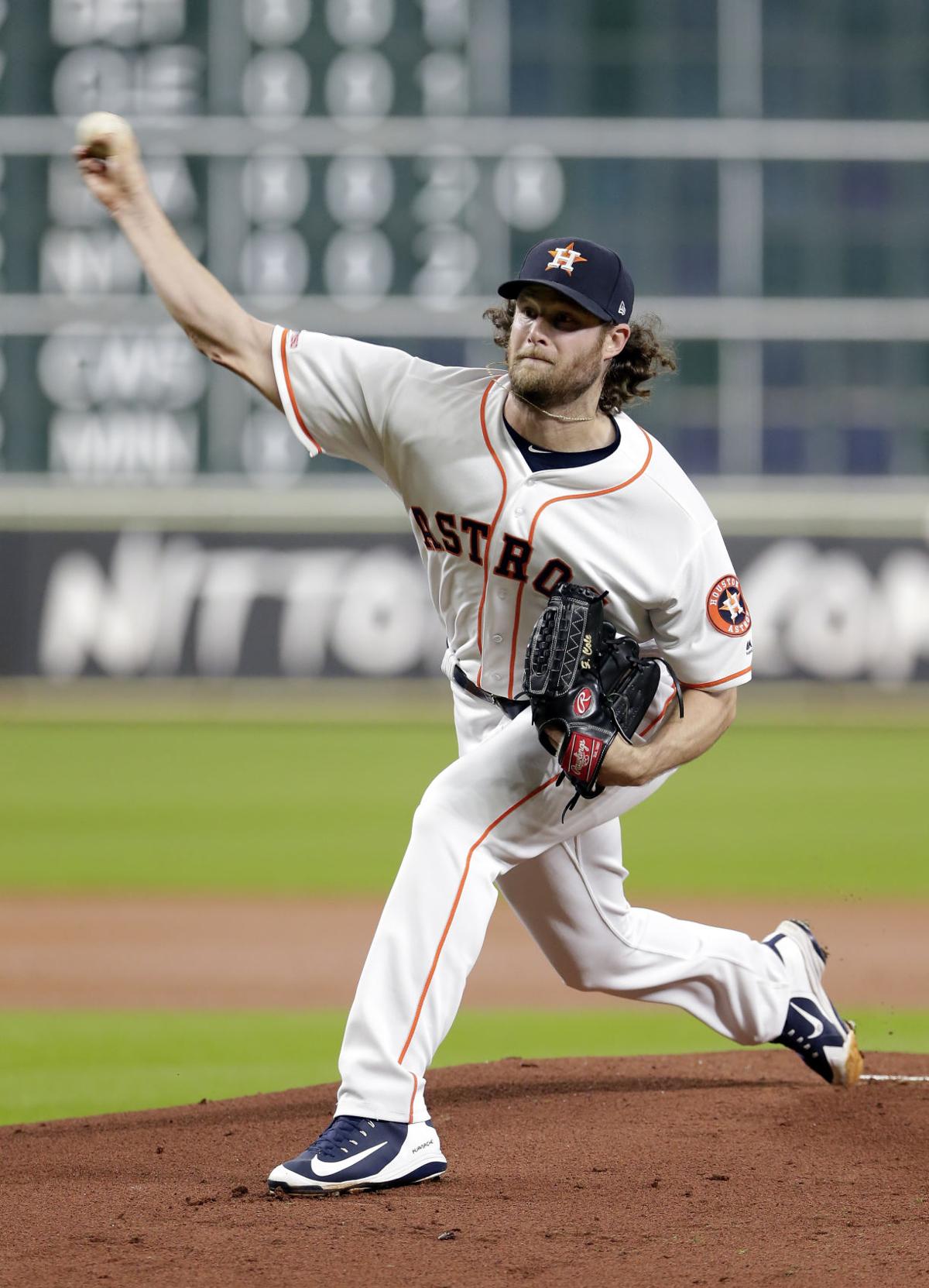 Houston Astros starter Gerrit Cole accomplished something during Wednesday night's game vs the Texas Rangers that no other pitcher has done in decades.
When he struck out designated hitter Shin Soo-Choo in the eighth inning, he became the franchise's first pitcher to reach 300 strikeouts in a single season since former righty Mike Scott fanned 306 batters back in 1986.
The last time an American League pitcher reached that feat was Pedro Martinez as a member of the Boston Red Sox in 1999.
"It's really special. I can't really put it into words." said Cole after striking out 10 batters in eight innings to lead the Astros to a 3-2 win on the night.
"I don't typically think about these things, but I did want to try to get it done tonight here in front of our fans. They've come out in large numbers all year and they're so much fun to play in front of. It was just a blessing to be able to get it done tonight."
The 28-year old, who is in his second season with the franchise, has posted an 18-5 record, 2.61 ERA and 0.91 WHIP to go along with 302 strikeouts over a span of 31 starts and 200.1 innings pitched on the year.
Dellin Betances out for season after partially tearing Achilles tendon in his left foot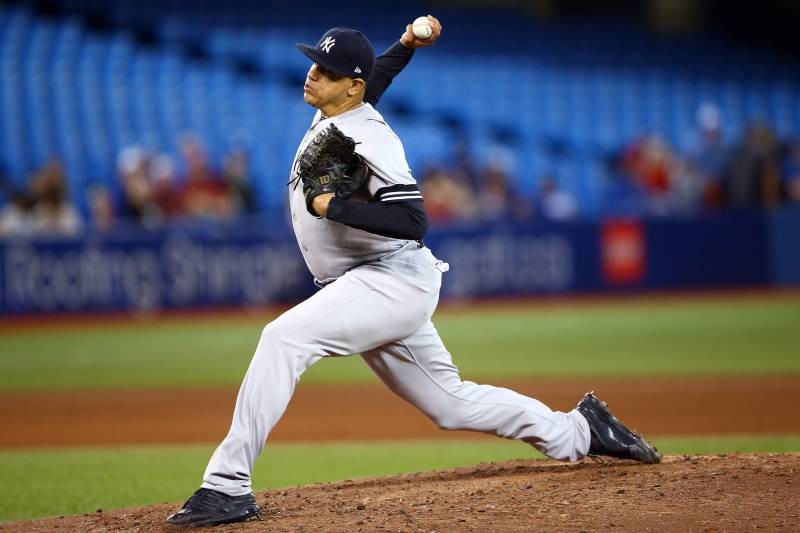 All it took was one relief appearance for Dellin Betances to find himself back on the injured list.
The New York Yankees confirmed that the 31-year old reliever will be sidelined for the remainder of the 2019 season after partially tearing the Achilles tendon in his left foot during his first game of the season against the Toronto Blue Jays on September 15.
He sustained the injury when he jumped on the mound while celebrating what he thought was going to be a strike 3 call on Blue Jays infielder Brandon Drury in the fourth inning. He struck out two batters on just eight pitches in his only relief appearance of 2019.
"Obviously, heartbroken for Dellin and knowing he worked so hard to get to this point to be a factor for us and have him successfully debut for us. Now this," manager Aaron Boone
Betances had yet to make an appearance in 2019 as he was recovering from bone spur behind his right shoulder that was discovered in the offseason. It wasn't even guaranteed to return this season, which makes the injury news that much more heartbreaking.
The four-time All-Star has posted a 21-22 record, 2.36 ERA, 1.04 WHIP and 36 saves over a span of eight seasons, 358 games and 381.2 innings pitched.
He is set to become an unrestricted free agent in the offseason.
Christian Yelich to miss remainder of 2019 season after fracturing knee cap on foul ball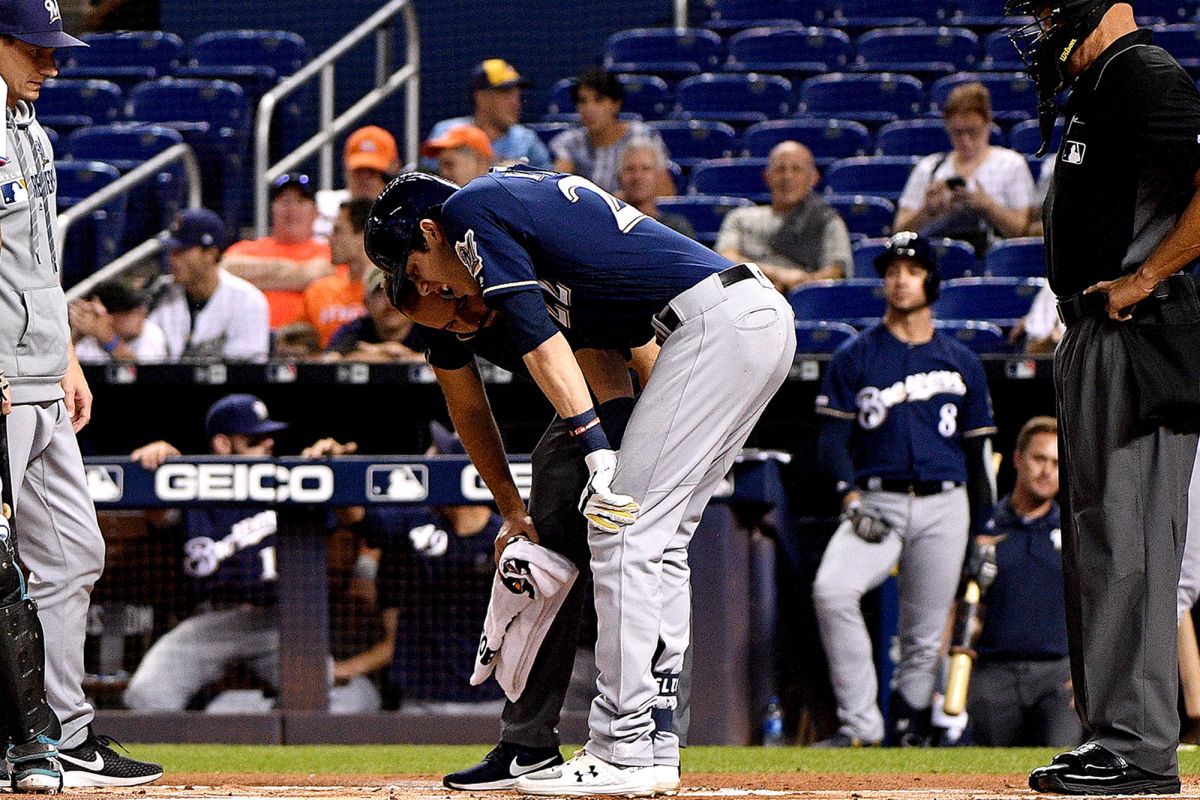 The Milwaukee Brewers have been dealt a devastating blow.
The team has learned that All-Star outfielder and 2018 NL MVP Christian Yelich will be sidelined for the rest of the season after being diagnosed with a fractured right knee cap.
The 27-year old sustained the injury on a fluke play in the first inning of Tuesday night's 4–3 win over the Miami Marlins when he fouled an inside Elieser Hernandez slider off his knee cap.
Yelich was putting up incredible numbers once again in his second season with the Brewers. In 130 games and 580 plate appearances, he has posted a .329 batting average, 1.100 OPS, 44 homers, 97 RBI and 30 stolen bases to go a long with a jaw-dropping 7.1 WAR.
The Brewers have yet to decide on the next step in his recovery process moving forward.
"We don't have a definitive time frame other than we know he will be out the remainder of the season right now," said Brewers general manager David Stearns.
"We also don't know if surgery is required."
The Brewers are currently just a game back from the second NL Wild Card spot with a 76-68 record.