Marcus Smart emphasizes Celtics' lack of togetherness following disappointing loss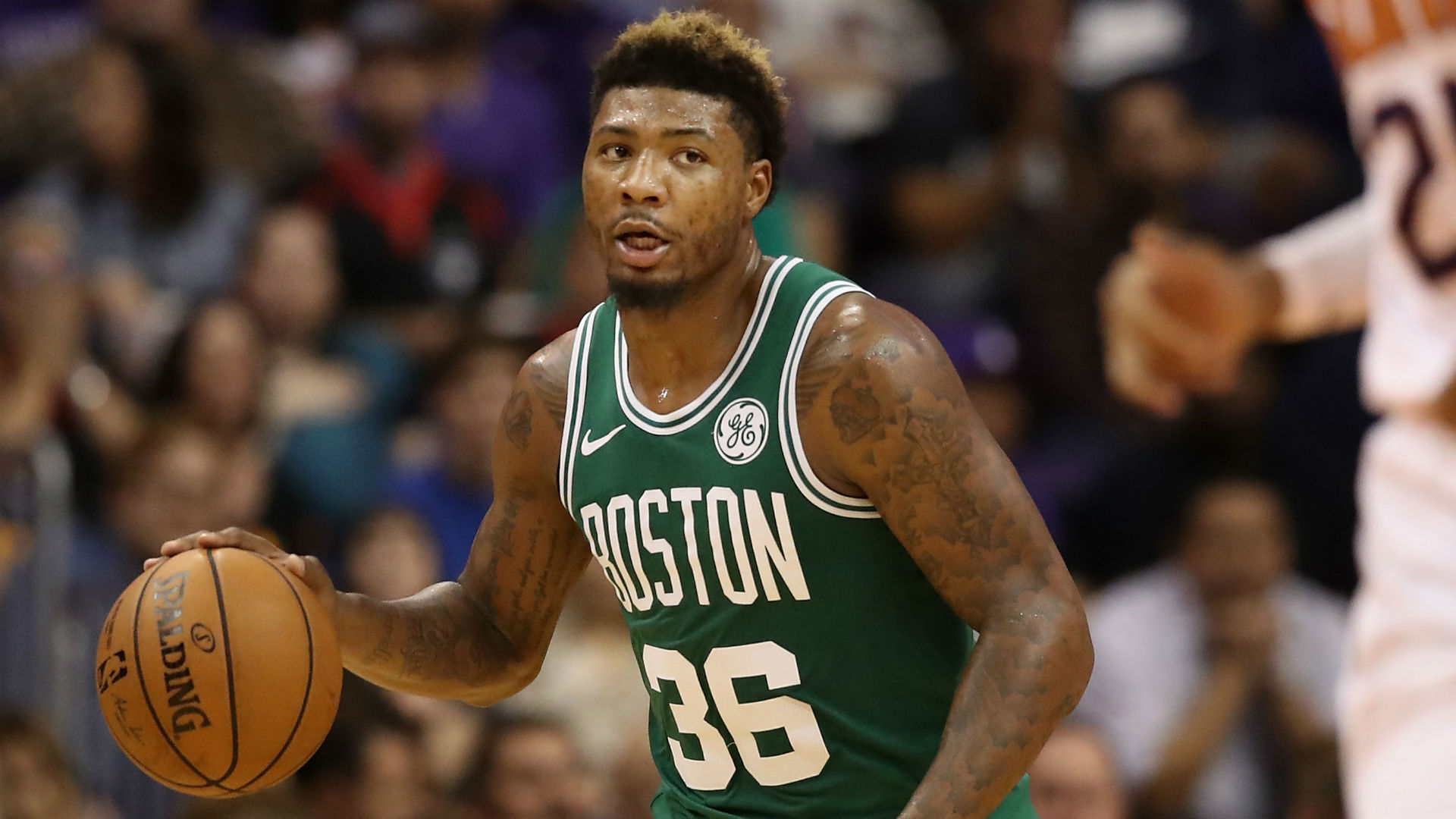 With five losses in their last seven games, including a disheartening blowout loss to the Toronto Raptors on Tuesday night, the Boston Celtics are not looking like a team that was expected to run away with first place in the Eastern Conference prior to the start of the season. So what gives?
Clearly this team has the talent to compete with anyone, but consistency has turned out to be a major problem. According to Celtics guard Marcus Smart, they are lacking the necessary chemistry and trust in each other on the court that will take their game to the next level.
"Nobody is together…We've got to have everybody on the same page doing the same things at the same time." said Smart following Tuesday's 118-95 loss to the Raptors.
"What are the main ingredients to those collapses? Not being together. And that's it. We're just not together. Plain and simple. That's it…Because if we were together, that wouldn't happen. We're all talking and linking up, but like I said, it's something we're going through, and it's something we're going to have to continue to work at and figure it out."
Smart finished with just five points, four rebounds and two assists in 24 minutes of action on the night.
The Celtics (37-24) sit in fifth place in the Eastern Conference. They are currently two games back of fourth place Philadelpha 76ers and 9.5 games back of the first place Milwaukee Bucks. They hope to bounce back when they host the Portland Trail Blazers at TD Garden on Thursday night.
Knicks are apparently no longer interested in acquiring Andre Drummond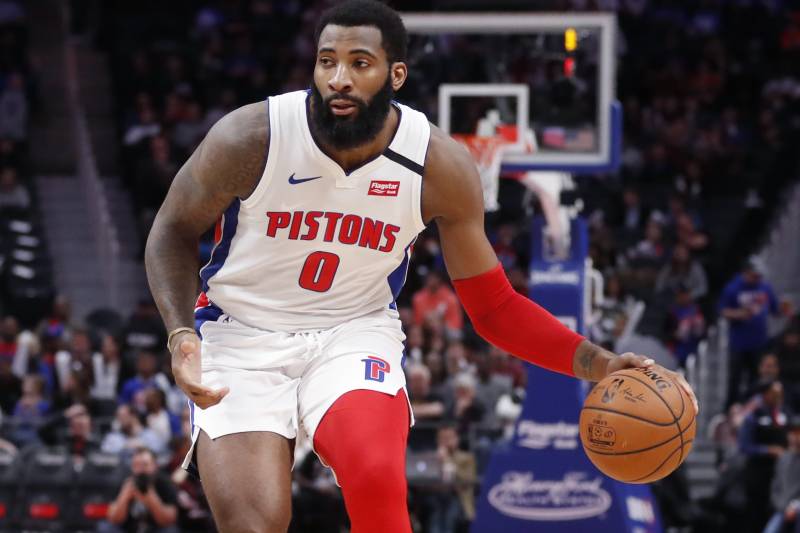 Andre Drummond anyone?
It's clear as day the Detroit Pistons are trying to rid themselves on Andre Drummond's albatross contract as they aim to start a rebuild. However, it appears their asking price is too high, and teams are shying away due to both the flaws in the big man's game, and the potential that he will leave via free agency this offseason when he inevitably declines the $28.8 player option attached to his contract.
They were engaged in trade talks with the Atlanta Hawks involving Drummond, but a potential deal reportedly fell through
Just hours after that report, another potential Drummond suitor has pulled the plug on acquiring him: the New York Knicks.
According to Marc Berman of the New York Post, the Knicks initially touched base with the Pistons regarding Drummond's availability earlier this season, but apparently are no longer in the running for his services.
The Pistons are apparently looking for a first round pick and an NBA ready center in return for trading away the two-time NBA All-Star.
The 26-year old, who is playing in his eighth NBA season, has averaged 17.3 points, 15.3 rebounds and 1.8 blocks in 40 games for the 15-27 Pistons so far in 2019/2020.
The 2020 NBA Trade dealine is less than a month from now on February 6th.
LeBron James passes Isiah Thomas to move into 8th all-time in NBA assists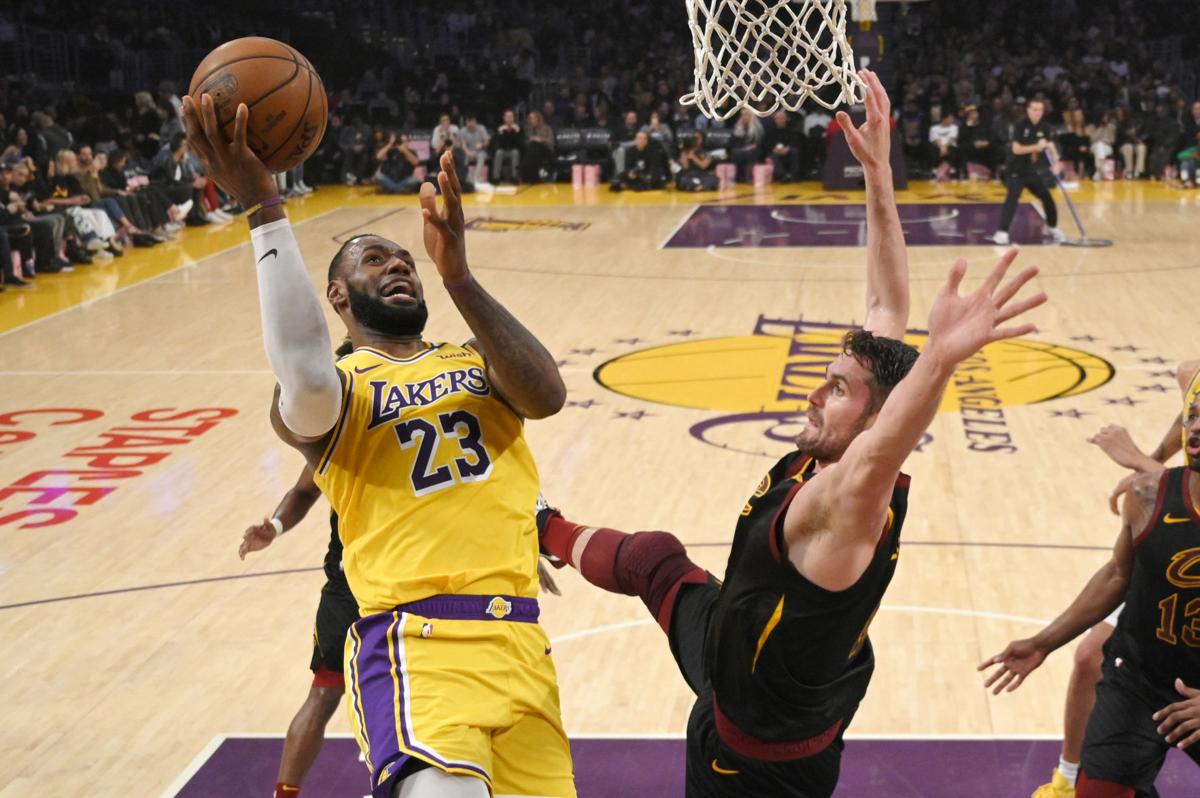 After posting eight assists in the Los Angeles Lakers' 128-99 win over the Cleveland Cavaliers on Wednesday, LeBron James surpassed the legendary Isiah Thomas to move into eight on the NBA all-time assist leaderboard.
In an incredible career that has resulted in all sorts of accolades and milestones, James ranks this as among his his best accomplishments to date.
"One of the best point guards this game has ever seen. And one of the toughest as well. Just his upbringing, coming from Chicago, doing the things he was able to do on the floor. From Indiana going to the Bad Boys in Detroit, just setting the tone for what he wanted his career to be" said James after the game.
"Anytime I'm linked with the greats, and 'Zeke being one of those, it's just an honor, and I think back to my childhood and where I'm from."
The 35-year-old Akron, Ohio native, who is currently playing in his seventeenth NBA season, has accumulated 9,067 assists in 1190 career regular season games.
He has also won three NBA championships, three NBA Finals MVPs, four NBA MVP Awards (2009–2010, 2012–2013), and has been selected to 15 All-Star games during that span.
Cavaliers optimistic they will be able to trade Kevin Love before deadline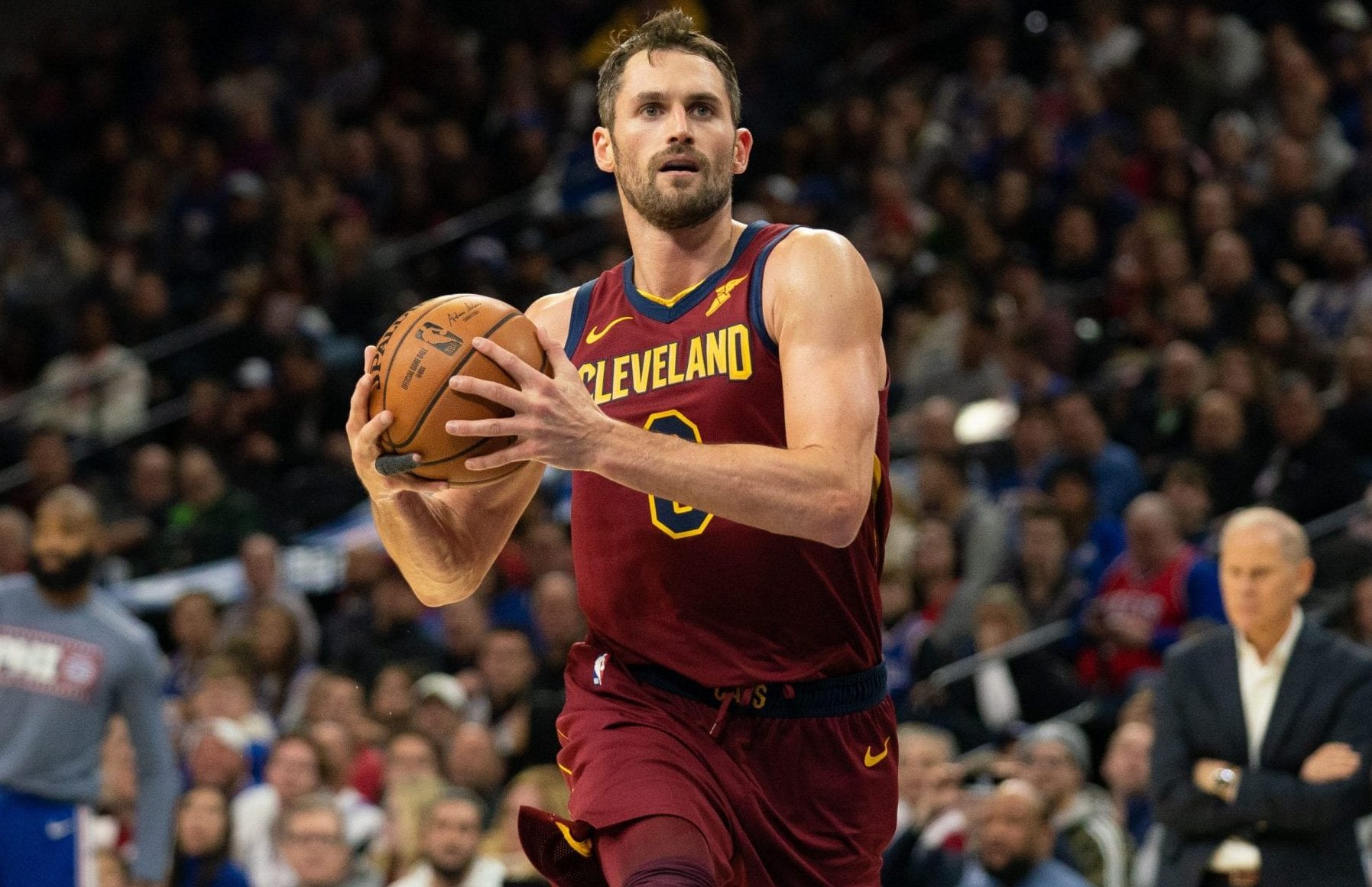 It's no secret that Kevin Love's days in Cleveland are all but numbered. At this point, it's not a matter of 'if' but 'when' he will be traded at this point.
On the surface he is still a solid NBA power forward, but the problem is that he is making superstar money. Finding the right trade partner willing to take on the $91.5 million remaining on his contract over the next three seasons. Despite the trade obstacles, the Cavaliers have reportedly grown increasingly optimistic that they will deal him sooner than later, and to receive "a requisite package of young assets and/or future draft picks" in return.
The 31-year old, who is in his sixth season with the franchise, is averaging 16.5 points and 10.6 assists in 28 games so far in 2019/2020. He is always a reliable producer on the offensive end, but the problem has been his ability to stay on the court.
Over the past three-plus seasons, injuries have forced him to miss a combined 109 out of a possible 279 regular season games, which accounts for nearly 30% of game action.