Islanders inching closer towards dealing disgruntled forward Josh Ho-Sang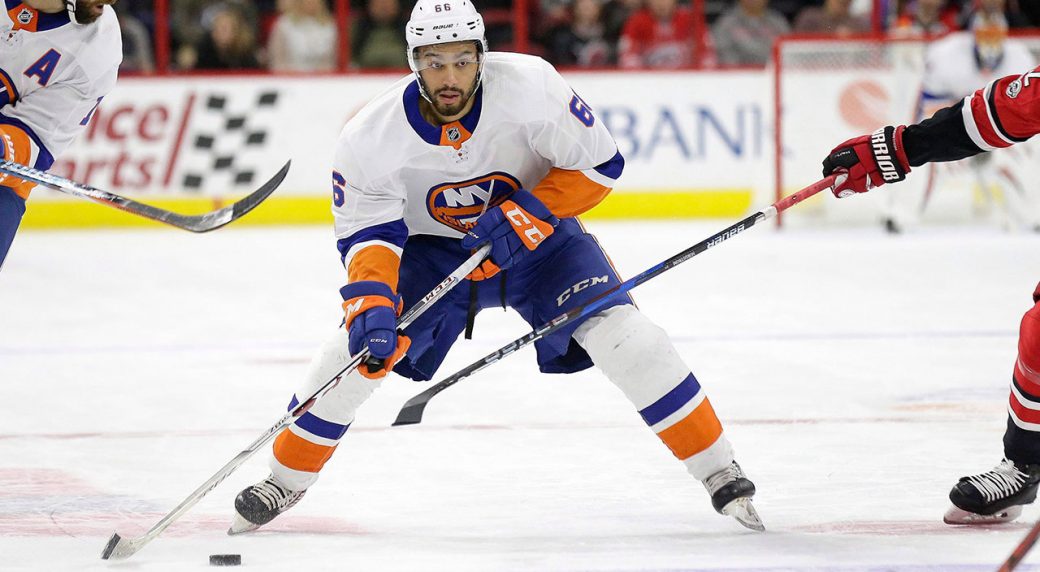 Joshua Ho-Sang could finally find a new home in the upcoming days.
According to reports, New York Islanders GM Lou Lamoriello is working towards completing a deal with a yet-to-be determined team that honours Ho-Sang's trade request and ships him off elsewhere.
The news comes exactly three weeks after he informed the team of his desire to be traded, which was his reaction to not cracking the opening day roster despite a strong showing in the preseason.
He refused to report to the Islanders' AHL affiliate Bridgeport Sound Tigers, and has since been training in his hometown Toronto waiting for a deal to be completed.
The 23-year old, who was selected 28th overall in the 2014 NHL Draft, was initially expected to become an important part of the Islanders young core moving forward, but he hasn't been able to take the next step in his career due to a combination of behavioural issues, consistency on the ice, and inability to develop a defensive element to his game.
It remains unclear whether any other teams will take a chance on the highly-skilled forward.
Ho-Sang has played in just 53 NHL games, posting seven goals, 17 assists and a minus-4 rating during that span.
Florida Panthers part ways with GM Dale Tallon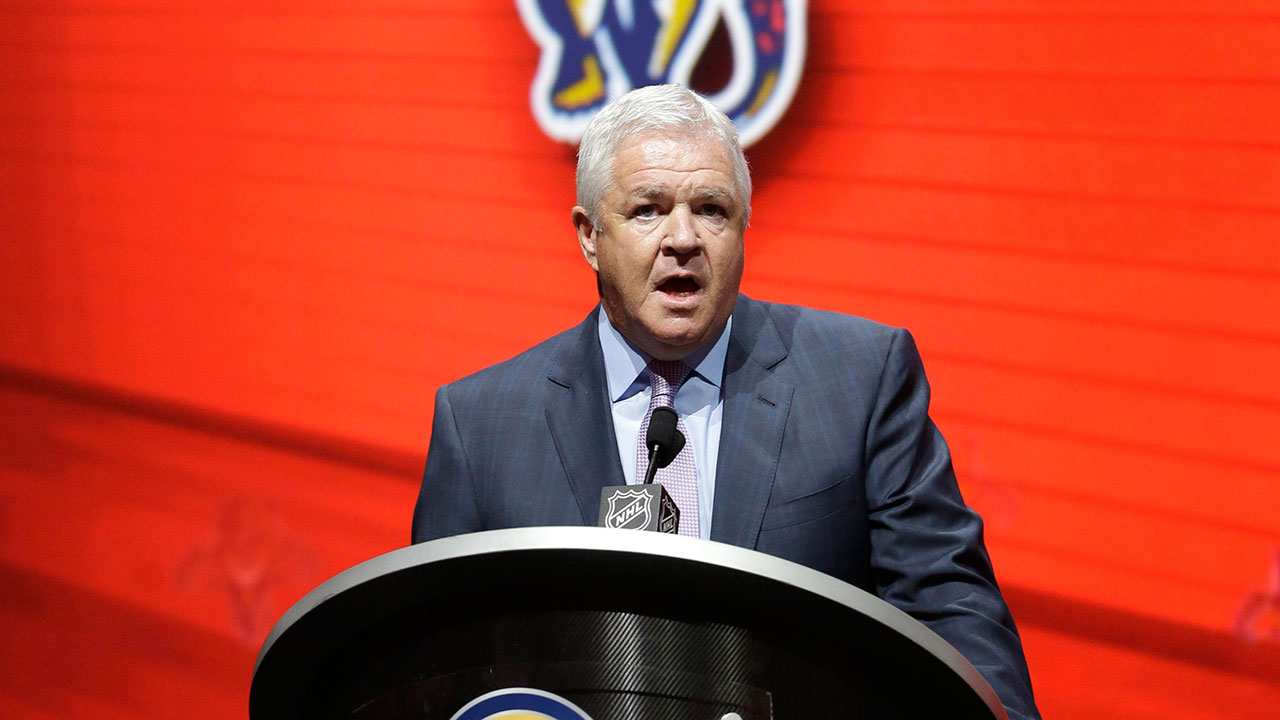 After 10 seasons, the Dale Tallon era has come to an end in South Florida.
The Florida Panthers announced that they will part ways with general manager Dale Tallon, just days after being eliminated in four games by the New York Islanders in their qualifying series.
"For the last decade, Dale raised the team's profile, attracted key players to South Florida and brought character and class to our franchise," said Panthers owner Vincent Viola.
"When we purchased the Panthers in 2013, we did so with a singular goal — to win a Stanley Cup. We have not seen our efforts come to fruition. We will now begin an organizational search for the next general manager."
The Panthers have not won a single playoff series since 1996, and while they drafted some promising young talent under Tallon's watch, they were never able to take the next step in their development.
Jake Muzzin released from hospital and back in NHL bubble, but will miss remainder of series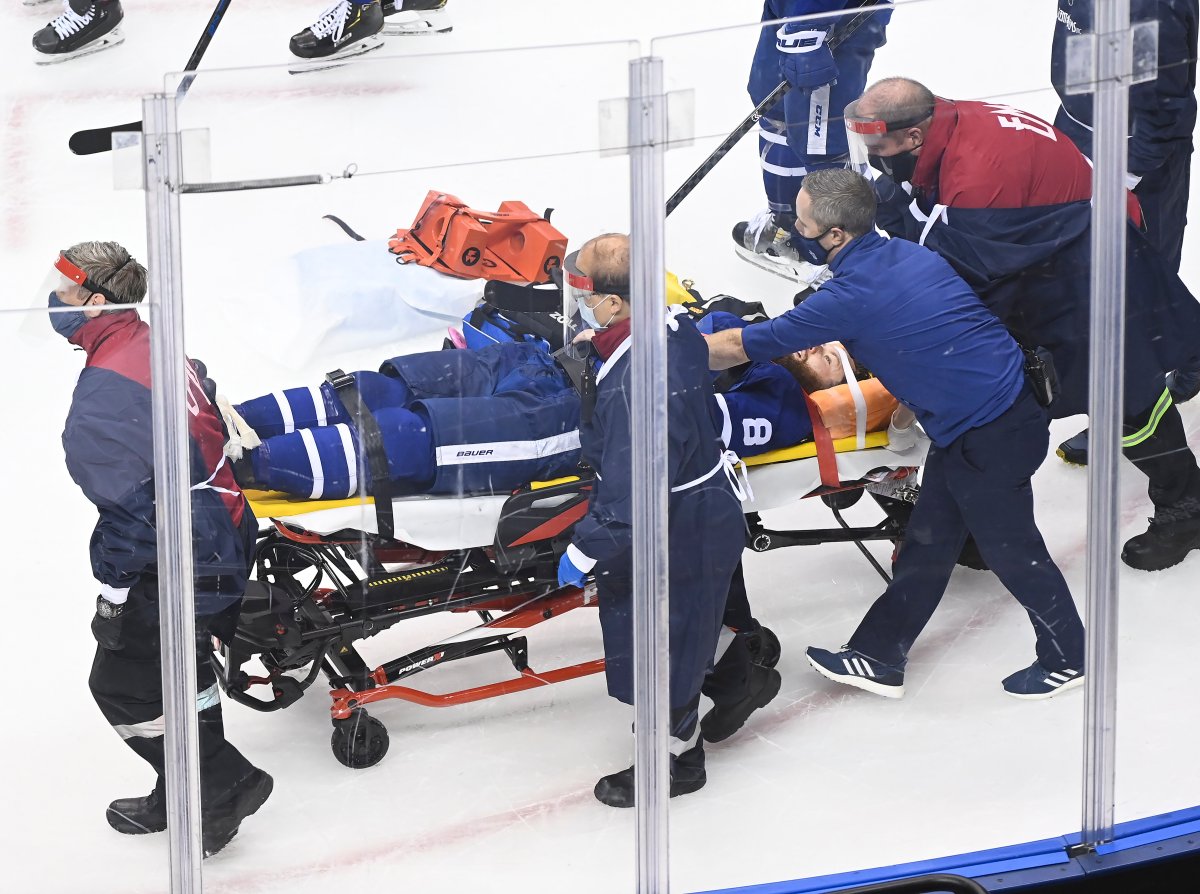 Some bittersweet news regarding Leafs defenceman Jake Muzzin. The good news: He has been released from the hospital and allowed to go back into the NHL's Eastern Conference bubble in Toronto. However, due to the injury he sustained in the final minutes of Tuesday afternoon's 3-0 win, he will be sidelined for the remainder of the best-of-five series against the Columbus Blue Jacjets
"After being transported to hospital following an on-ice collision last night, Toronto Maple Leafs defenceman Jake Muzzin is back at the team's hotel," said the Leafs in a news release.
"Muzzin was discharged overnight but will not be available to the club for the duration of its series versus the Columbus Blue Jackets as a result of his injury. He will remain in quarantine within the hotel and look to rejoin his teammates upon recovery."
The 31-year-old defenceman was cross-checked by Pierre-Luc Dubois from behind and landed head first onto Oliver Bjorkstrand's leg as he fell to the ice. He laid on the ice in pain for several minutes before being helped off the ice by a stretcher.
The Leafs are tied 1-1 in their qualifying series with the Blue Jackets.
Injured Jets stars Mark Scheifele, Patrik Laine to see specialists after Game 1 injuries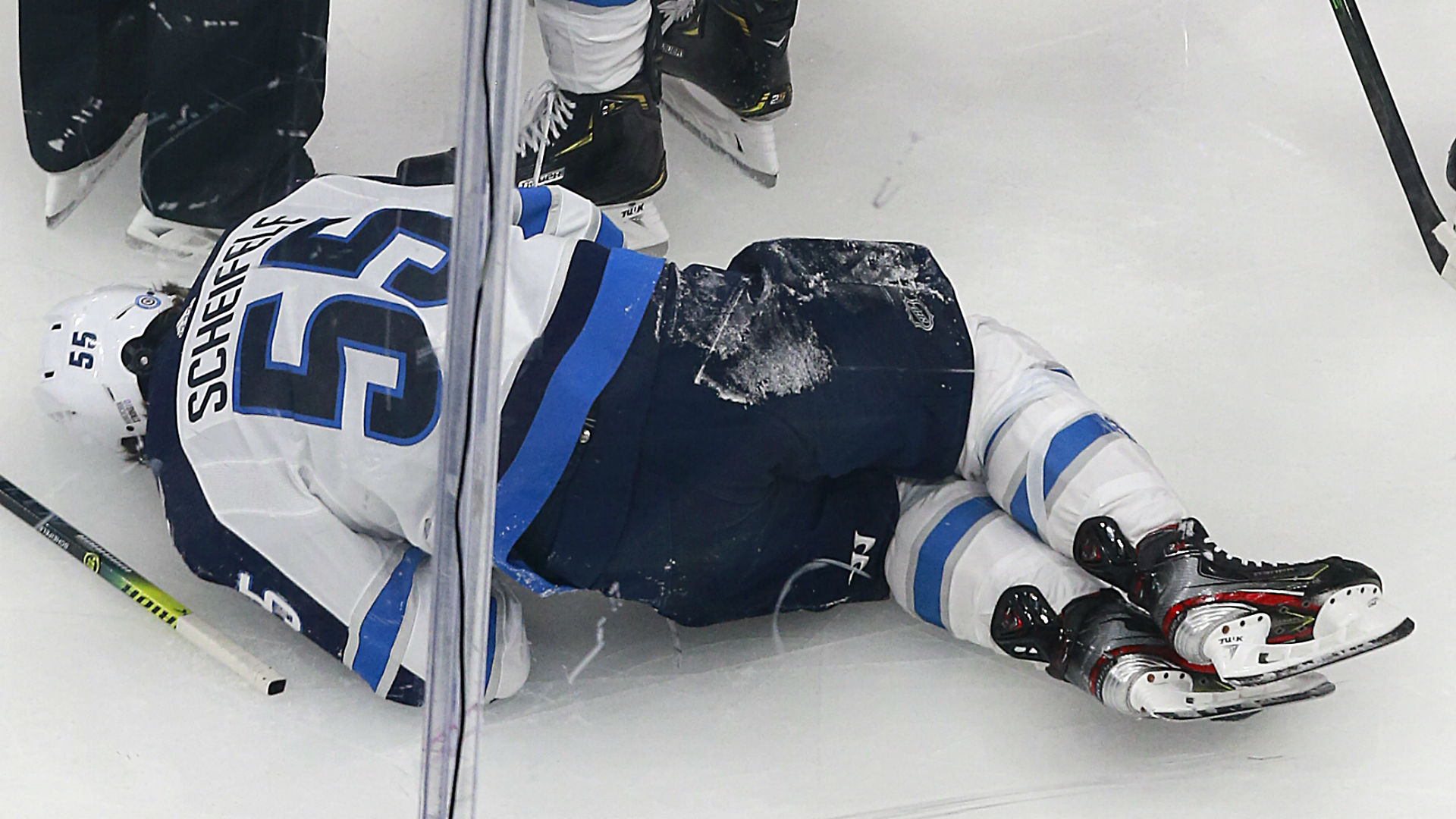 As if Saturday night wasn't rough enough for the Winnipeg Jets.
Aside from a disastrous 4-1 loss to the Calgary Flames in Game 1 of their Stanley Cup qualifying series, the team announced that both their star forwards Mark Scheifele and Patrik Laine are seeing specialists to determine the extent of their injuries.
Scheifele left Saturday's game early in the first period after sustaining a leg injury in a collision with Matthew Tkachuk. Jets head coach Paul Maurice has since accused the feisty Flames forward of intentionally injuring Scheifele.
"He could have cut his Achilles. He could have ended the man's career. It's an absolutely filthy, disgusting hit,"  said Maurice.
Laine sustained a hand injury in the third while colliding with Flames captain Mark Giordano and forward Sam Bennett.
Game 2 of the series takes place on Monday at 2:30pm/ET.