Golden Knights ink goalie Robin Lehner to a five-year extension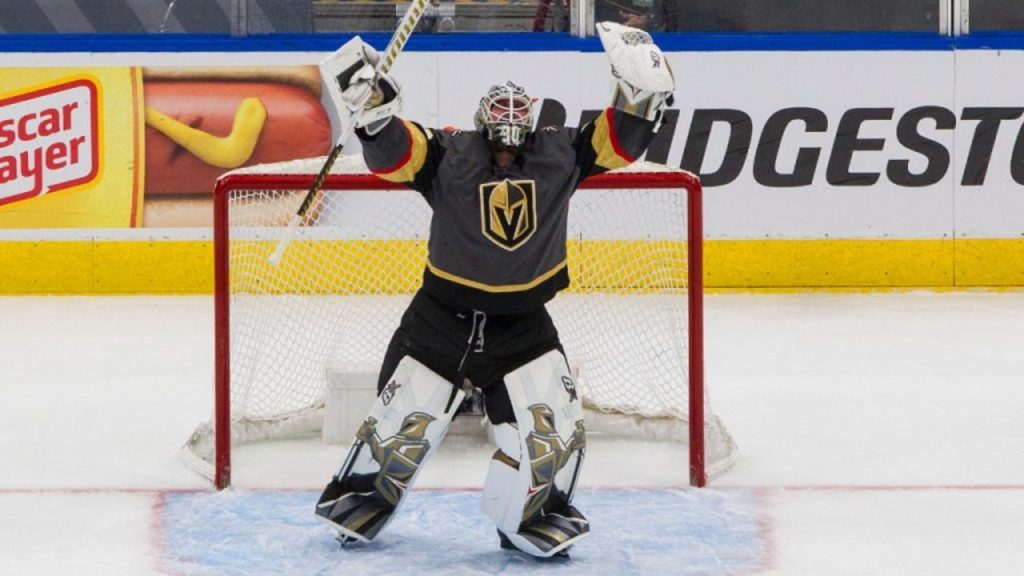 Robin Lehner is staying in Sin City.
The Vegas Golden Knights announced that they have signed veteran goalie Robin Lehner to a five-year, $25 million contract extension. The deal, which will run through the 2024/25 NHL season, was inevitable after he took over the starting gig in Las Vegas and led the team to the Western Conference Finals this postseason.
The 29-year old has battled his fair share of demons throughout his career, overcoming alcoholism and managing to keep his bipolar disorder in check as he cemented himself as one of the league's top goalies. He credits the franchise for providing his life with stability and focus, which turned out to be one of the main reasons he signed a team-friendly contract with them to avoid unrestricted free agency.
"I haven't had stability and I've still been able to manage it with all the people around me," said Lehner.
"Now I have one of the biggest things for my condition, and that's stability. And what I can do with that going forward in terms of my performance on the ice and all that stuff, I think it's just going to make it a lot, lot better."
Lehner, who was acquired from the Chicago Blackhawks at the NHL Trade Deadline, posted a 9-7 record, .917 save percentage, 1.99 goals-against average and four shutouts in 16 games with the Golden Knights this postseason.
Corey Seager wins 2020 World Series MVP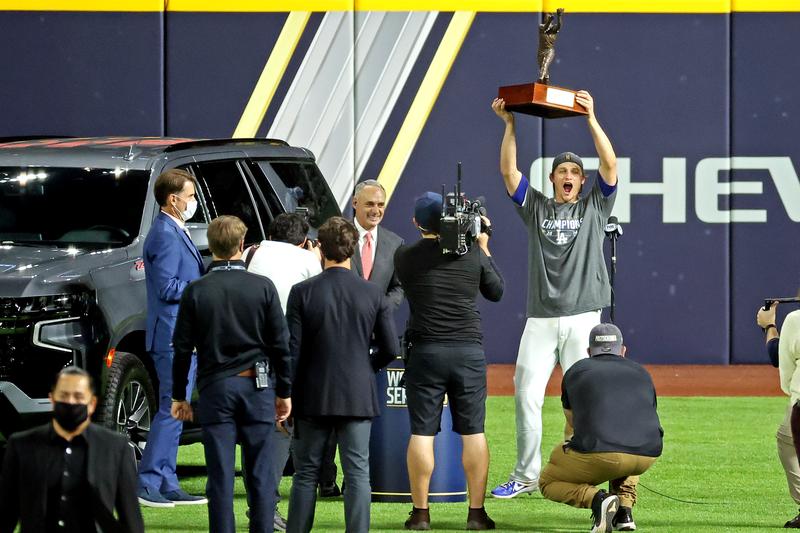 Some more hardware is coming to Corey Seager's trophy case. After winning the NLCS MVP earlier this month, he can now add World Series MVP to the repetoire.
Following the Dodgers' 3-1 win to capture the 2020 World Series on Tuesday night, the league rewarded the 26-year old shortstop with the World Series MVP honors.
Throughout the six game series, Seager posted a .400 batting average, 1.256 OPS, two homers and 5 RBI, which included driving in the go-ahead run in the sixth inning last night.
The Dodgers won their seventh World Series in franchise history, and their first since 1988.
Avalanche ink Devon Toews to four-year extension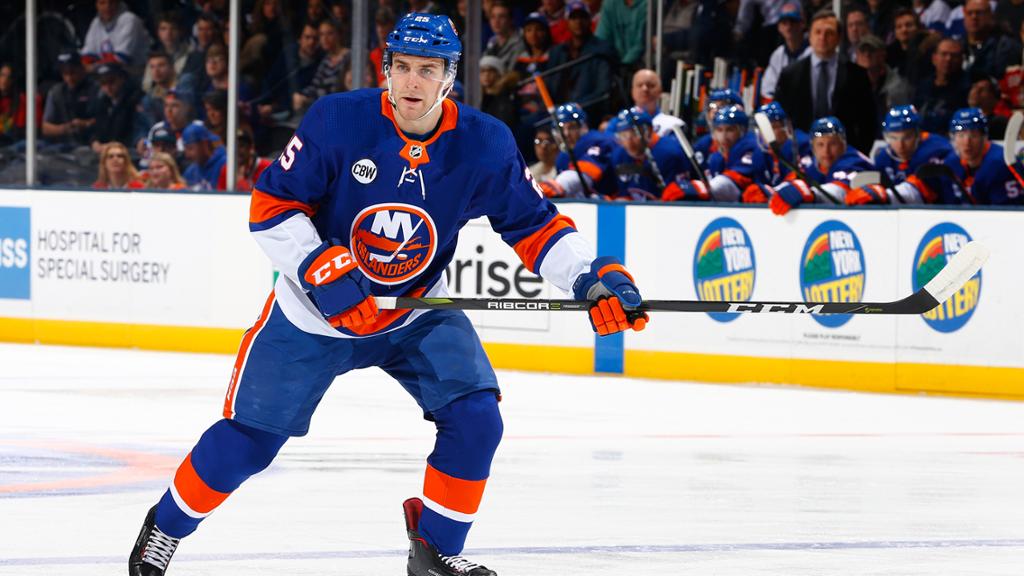 The Colorado Avalanche have reached a deal with their newly acquired defenceman.
The team announced that they have signed veteran d-man Devon Toews to a four-year, $16.4 million contract extension with an average annual value of $4.1 million.
Toews was initially acquired in a trade that sent two future draft picks to the New York Islanders earlier this month.
The 26-year old has amassed 11 goals and 35 assists in 116 career NHL games.
Leafs avoid arbitration with Ilya Mikheyev, sign him to a two-year extension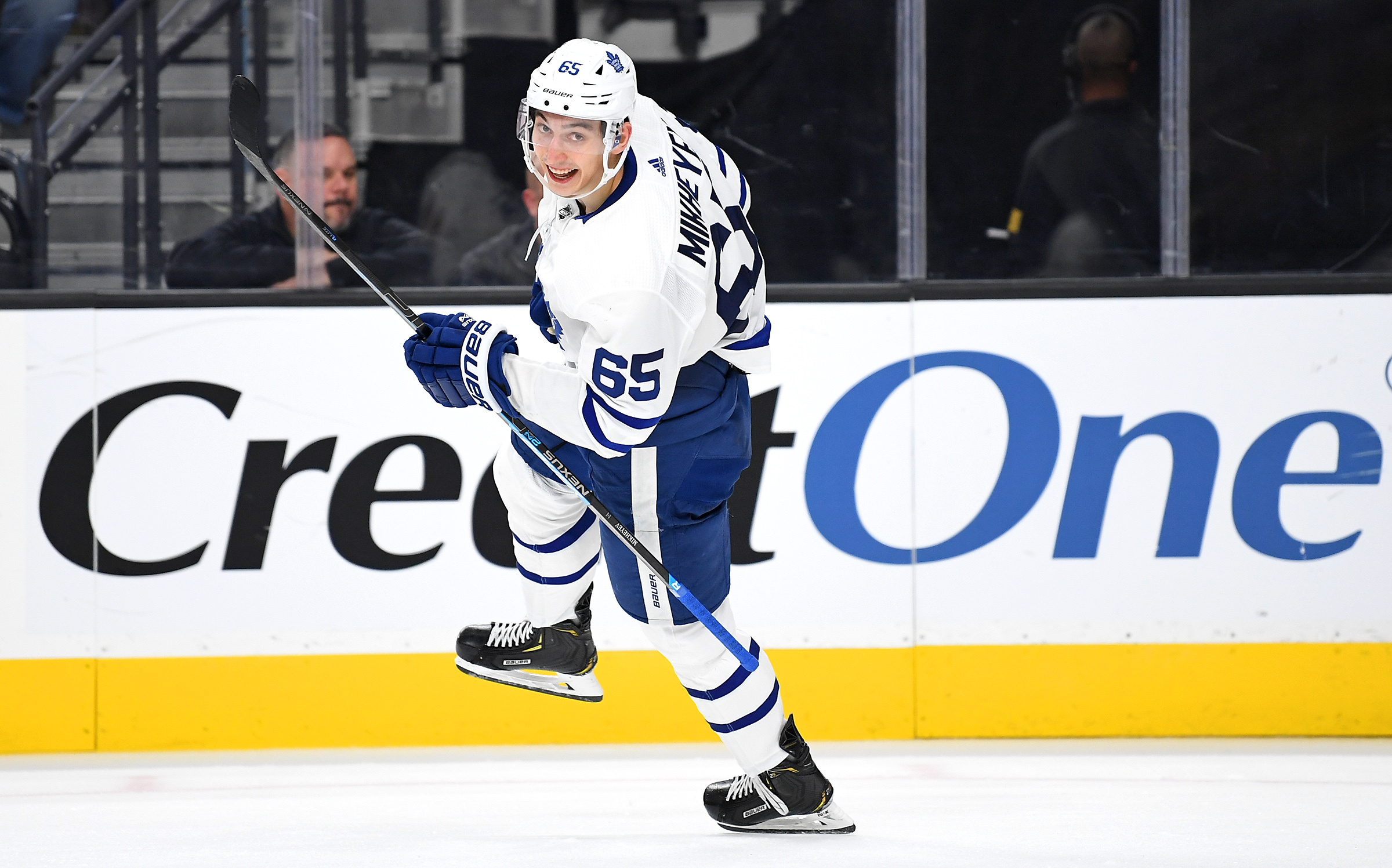 The Toronto Maple Leafs reached an agreement with restricted free agent Ilya Mikheyev on Tuesday, signing him to a two-year, $3.29 million contract extension that carries an annual average value of $1.645 million.
The 26-year old Russian, who signed with the franchise out of Russia prior to last season, posted eight goals and 23 assists in 39 games before being sidelined for the remainder of the regular season due to a wrist laceration. He eventually returned for the Leafs' five qualifying round games against the Columbus Blue Jackets in August.