Cam Ward announces retirement after 14 NHL seasons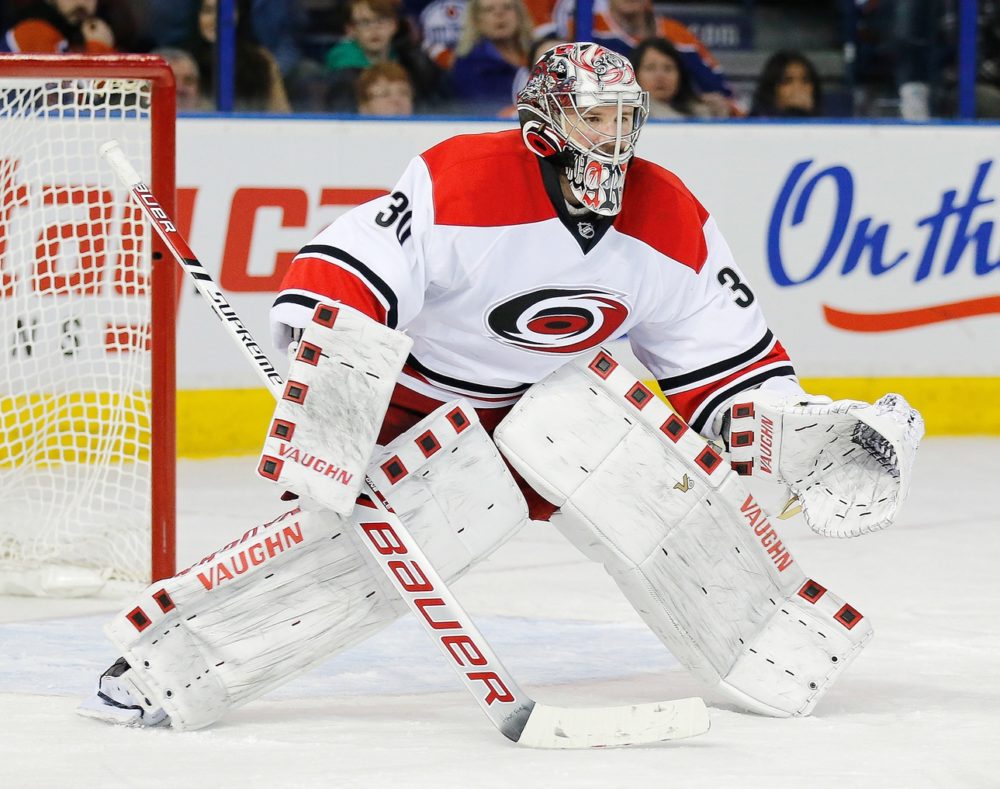 Cam Ward has decided to hang up the skates.
The veteran goalie announced Wednesday that he has signed a one-day contract with the Carolina Hurricanes in order to officially retire as a member of the organization.
"It was an honour and a privilege to wear the Hurricanes jersey for 13 years…Throughout it all, what stayed clear to me was my love for this organization, this city and this fan base. It is why my family and I call Raleigh home, and will continue to call it home. I appreciate all of the support the fans gave me throughout the highs and the lows. I thank you." said Ward.
"I'd also like to thank the great teammates, coaches and staff members I worked with during my time as a player in Carolina. I will always treasure my memories as a player at PNC Arena, from winning the Stanley Cup to representing the organization in the All-Star Game. While this wasn't an easy decision, I'm looking forward to making the transition with my family and seeing what the future holds for me post career."
The 35-year old, who was selected 25th overall in the 2002 NHL Draft, posted a 334-256-88 record, 2.74 goals against average and a .908 save percentage in 701 combined regular season games. Other than the 33 games he played as a member of the Chicago Blackhawks in 2018/19, he spent the vast majority of his career with the Hurricanes.
Ward won a Stanley Cup and a Conn Smythe Trophy with the Hurricanes in 2006, a gold medal with Team Canada at the 2007 IIHF World Championship, and was selected to the NHL All-Star game in 2011.
He also holds Hurricanes' franchise records in franchise leader in wins, losses, saves (18,259) and shutouts (27).
Eric Gryba announces retirement after seven NHL seasons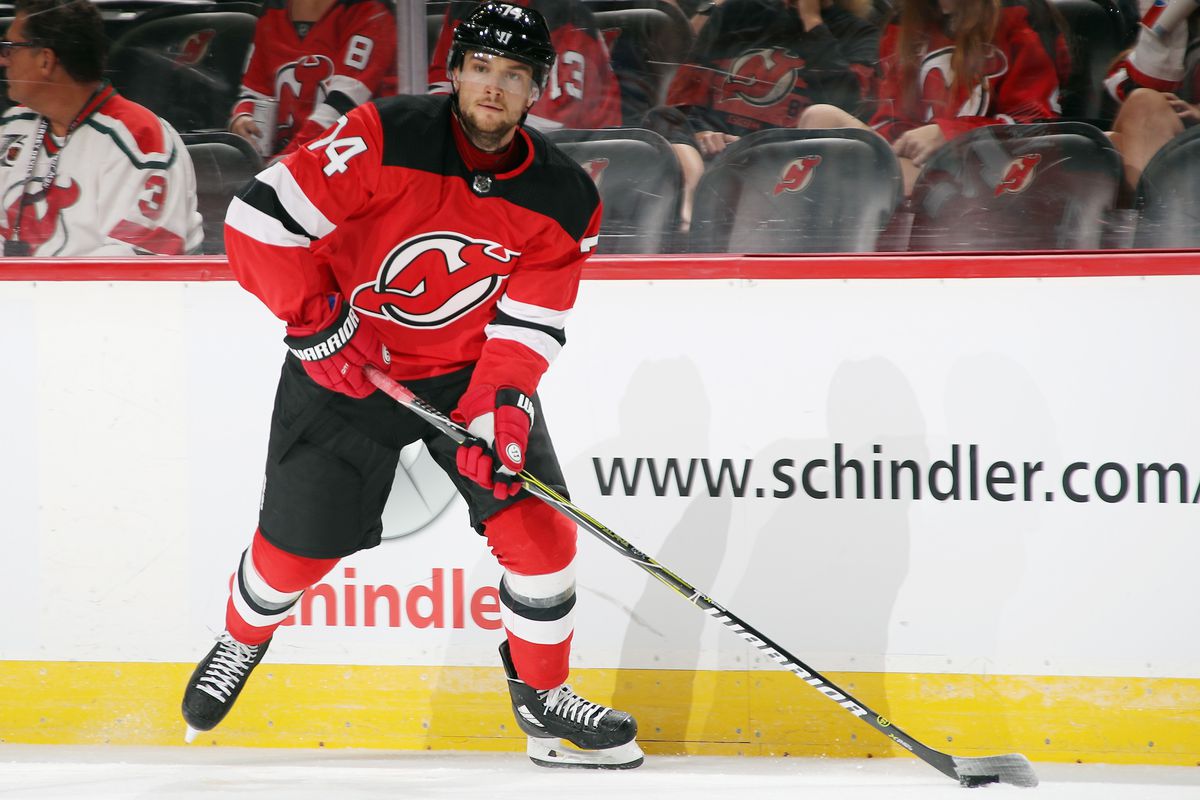 It was fun while it lasted, but it's time to move onto different things.
After failing to crack the Flames lineup on a professional tryout, veteran defenceman Eric Gryba has called it quits.
He confirmed his retirement decision in a video message posted on Twitter.
"Hey, guys, I just wanted to give you all a heads up that I am retiring from professional hockey," said Gryba in the video.
"It's been a lot of great years and a lot of great memories, but the body is starting to fail a little bit and I feel it's just time to move on to the next chapter of my life."
The 31-year old, who was selected 68th overall in the 2006 NHL Draft, compiled seven goals, 36 assists, 368 penalty minutes and a plus-15 rating over a span of seven seasons and 289 games split between the Ottawa Senators, Edmonton Oilers and New Jersey Devils.
Senators ink Thomas Chabot to lucrative eight-year extension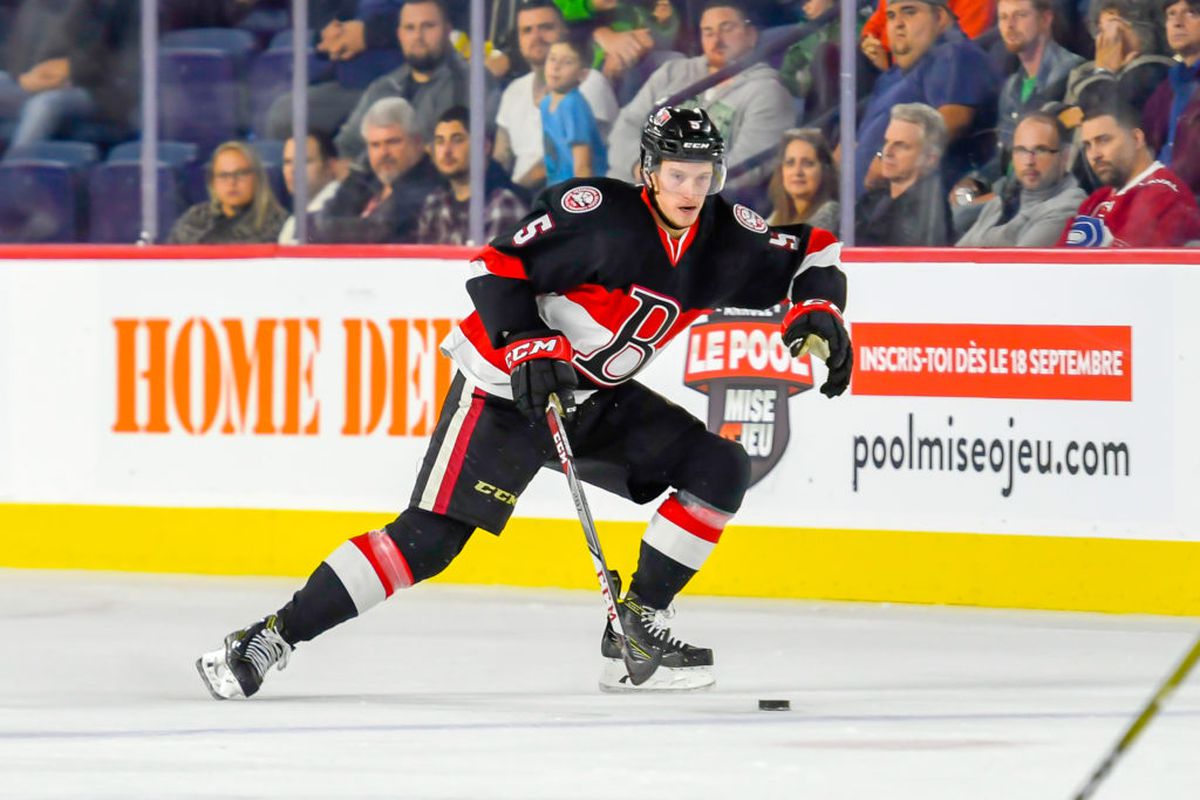 Eugene Melnyk proving to the world that he willing to actually spend big money to keep a player in the nation's capital.
The Ottawa Senators announced Thursday that they have signed their best defenceman Thomas Chabot to an eight-year, $64 million contract extension that comes into effect next season.
"Thomas is an exceptional talent and an outstanding teammate, who is impactful both on and off the ice. He is the type of player that can develop into a core member of a championship-level team in the National Hockey League…He is an NHL all-star; an elite skater and puck-mover who plays with pace and determination." said Senators general manager Pierre Dorion.
"We are convinced Thomas will have a significant impact on the Ottawa Senators as we develop and grow into a highly competitive team over the coming seasons and we are extremely proud that Thomas will continue to be a key part of our team's future success moving forward. Today is a great day for the Ottawa Senators franchise."
As part of the deal, he will make $7 million in each of the first two seasons, $4 million in 2022/2023, $8 million in 2023/2024, $10 million in each of the following three seasons, and back to $8 million in the final year of the deal in 2027/2028.
The 22-year old, who was selected 15th overall in the 2016 NHL Draft, is coming off a career-best season where he posted 14 goals and 41 assists in 70 games.
Canadiens, Hurricanes among teams interested in Stars defenceman Julius Honka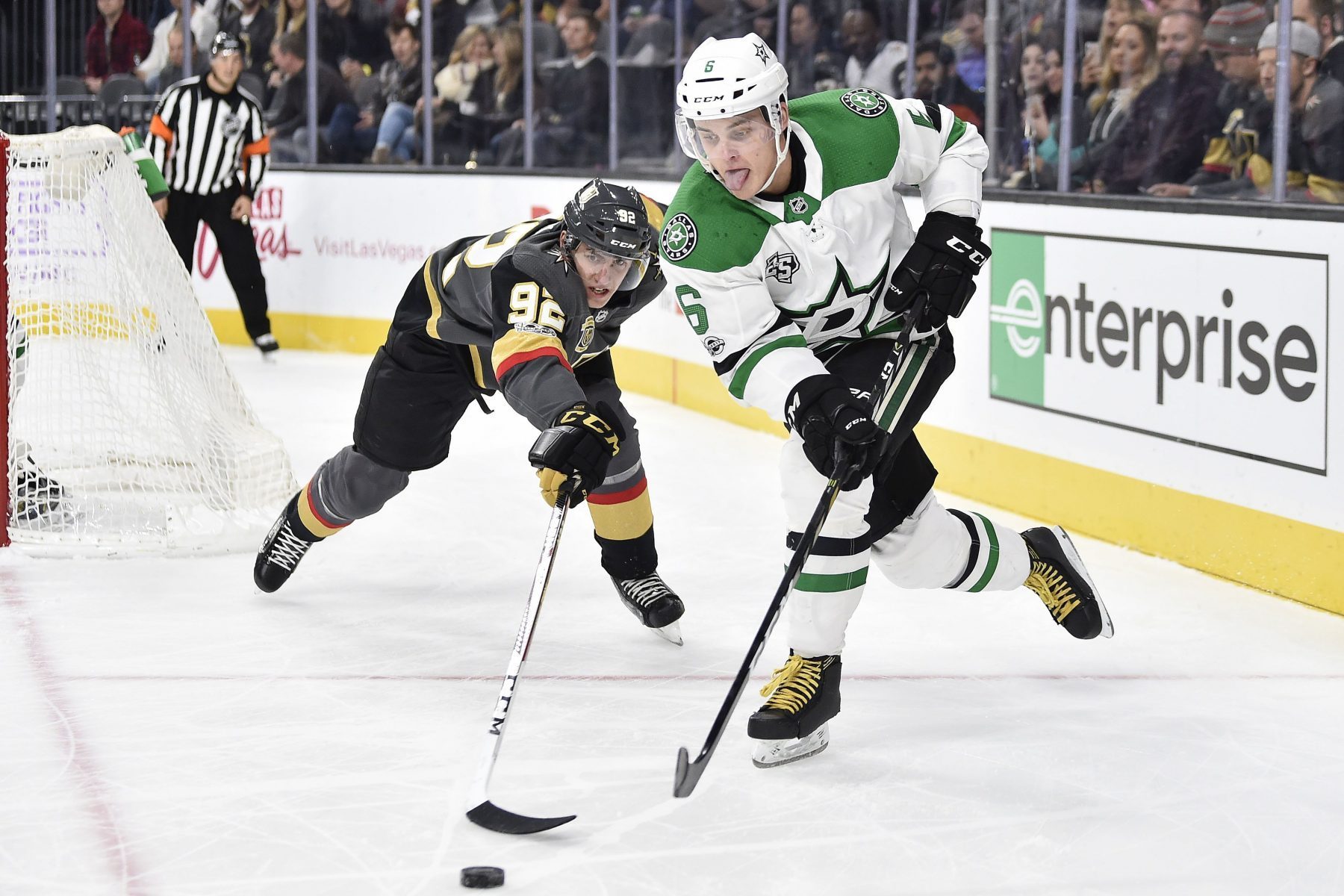 Just a couple days after formally requesting a trade, the market is heating up for Dallas Stars defenceman Julius Honka.
According to reports, the Montreal Canadiens and Carolina Hurricanes are among the teams interesting in acquiring the 2014 first round pick in a trade, and currently the most aggressive suitors.
The Canadiens would apparently rather do a player-for-player swap than give up a draft pick for a defenceman who hasn't lived up to expectations. It's unclear what the Hurricanes are asking for in negotiations.
The 23-year old Finnish native has compiled two goals, 11 assists and 28 penalty minutes over a span of 87 regular season games and three NHL seasons.