Azerbaijan Grand Prix latest Formula 1 event postponed due to coronavirus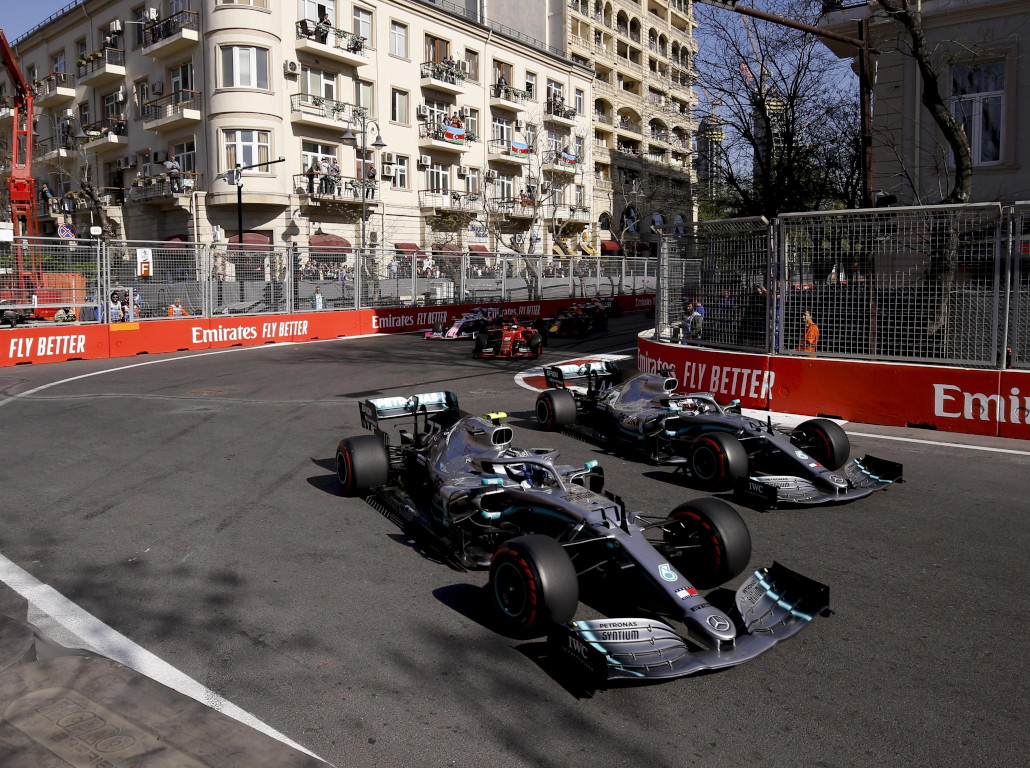 It's official. With the latest announced on Monday, it now guarantees that a Formula 1 event will not take place until mid-June at the very earliest.
Formula 1 officially confirmed that the Azerbaijan Grand Prix, which was scheduled for June 7th, has becomed the eighth event on the scheduled to be postponed due to the COVID-19 pandemic.
"This comes as a direct result of the ongoing global COVID-19 pandemic and has been based entirely on the expert guidance provided to us by the relevant authorities," said tournament organizers said in a statement.
It remains unclear if or when the event will be rescheduled.
Blazers fire GM Neil Olshey following allegations he created a toxic work environment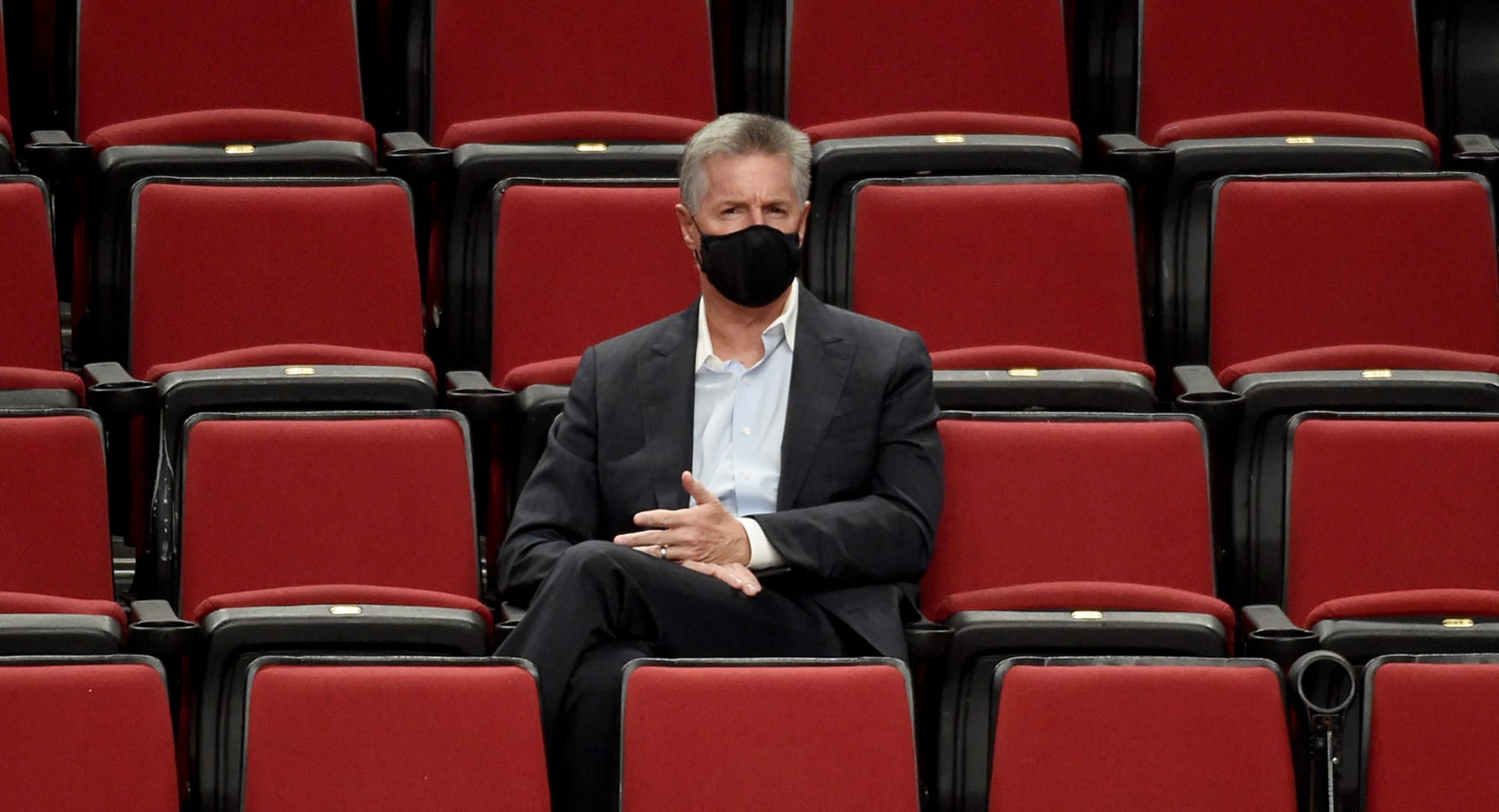 The Neil Olshey era in Portland has come to an end.
The Portland Trail Blazers announced on Friday that they have parted ways with President of Basketball Operations and GM Neil Olshey, putting an end to his 10-year tenure with the franchise.
The news comes after an investigation involving allegations from a number of team and former team employees concluded that he created a toxic work environment, using intimidation tactics to get his way, engaged in forms of misconduct, and violated the code of conduct
The team released a statement about the decision: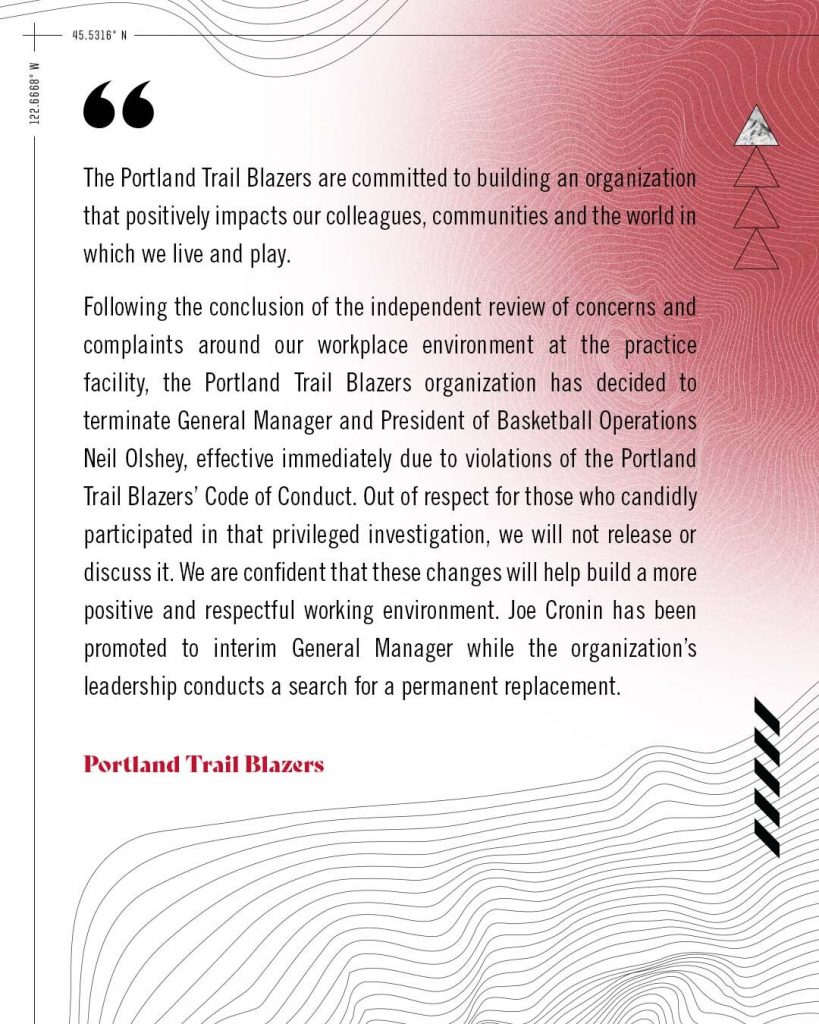 The 56-year old had been the team's GM since 2012, and was promoted to President of Basketball Operations in 2015.
The team posted a combined 413-330 regular season record, eight postseason appearances, and four playoff series victories.
Buccaneers receiver Antonio Brown suspended three games for lying about COVID-19 vaccination status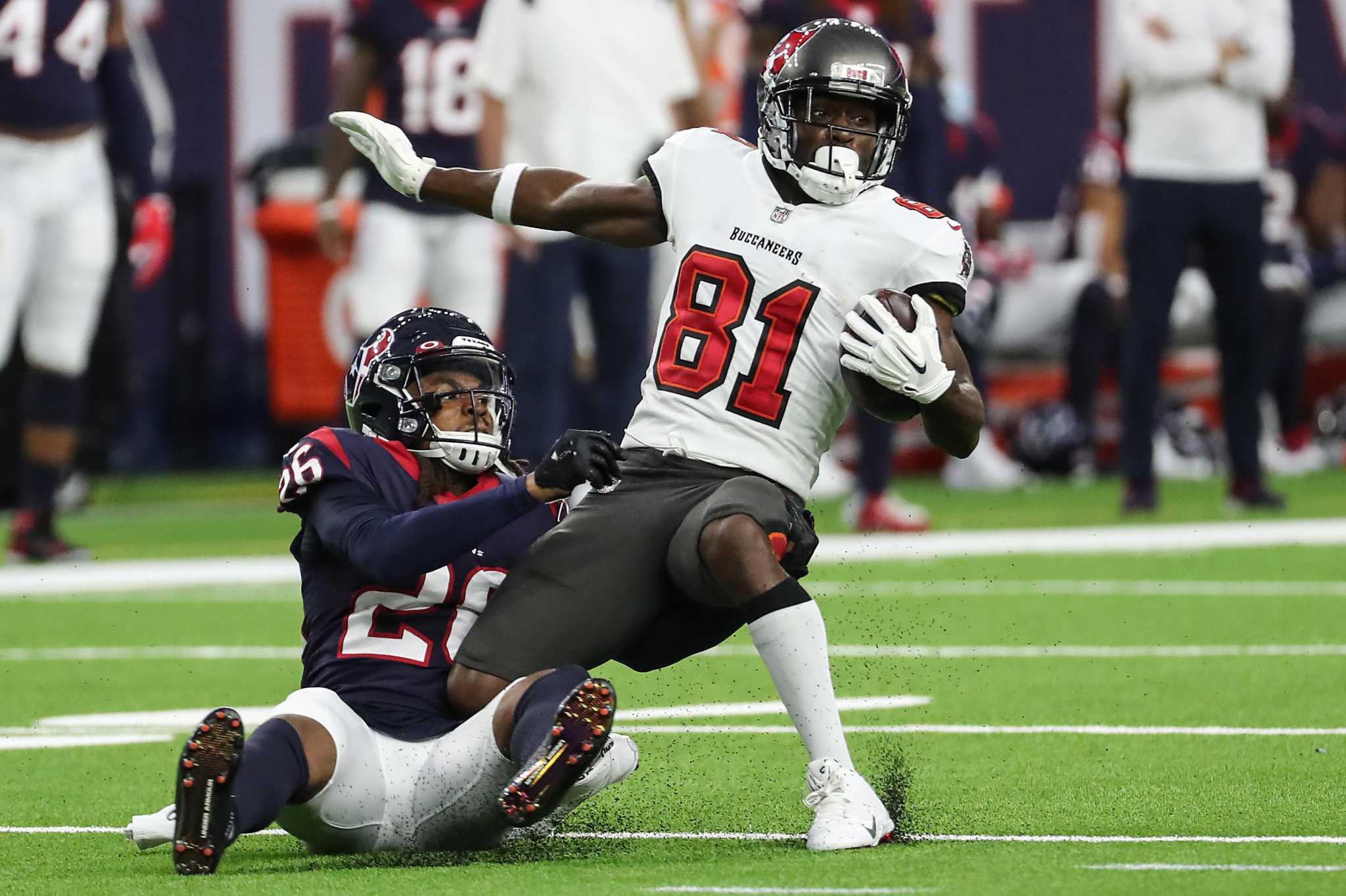 Surprise, surprise. Antonio Brown did something stupid again.
The NFL has suspended Tampa Bay Buccaneers star receiver Antonio Brown three games for violating the league's COVID-19 protocols.
As it turned out, An investigation from the NFL found that Brown lied about his COVID-19 vaccination status, and provided his team with a fake COVID-19 vaccine passport.
"The health and safety of players and personnel is our top priority," said the NFL and NFL Players Association in a joint statement.
"The protocols were jointly developed working with our respective experts to ensure that we are practicing and playing football as safely as possible during the ongoing pandemic."

The news stems from a story that made headlines a couple of weeks ago, where Brown was being accused by his former personal chef of reaching out to him over the summer to get his hands on a fake COVID-19 vaccination card.
The chef, named Steven Ruiz, took a screenshot of Brown's girlfriend Cydney Moreau texting him on behalf of the Pro Bowler about getting a fake vaccine card. Ruiz recently posted the text chat on his social media.

The investigation also found that Buccaneers backup safety Mike Edwards and free-agent receiver John Franklin III also lied about their COVID-19 vaccination statuses. They will also be suspended for three games.
Grizzlies beat Thunder by 73 points, setting a record for largest margin of victory in NBA history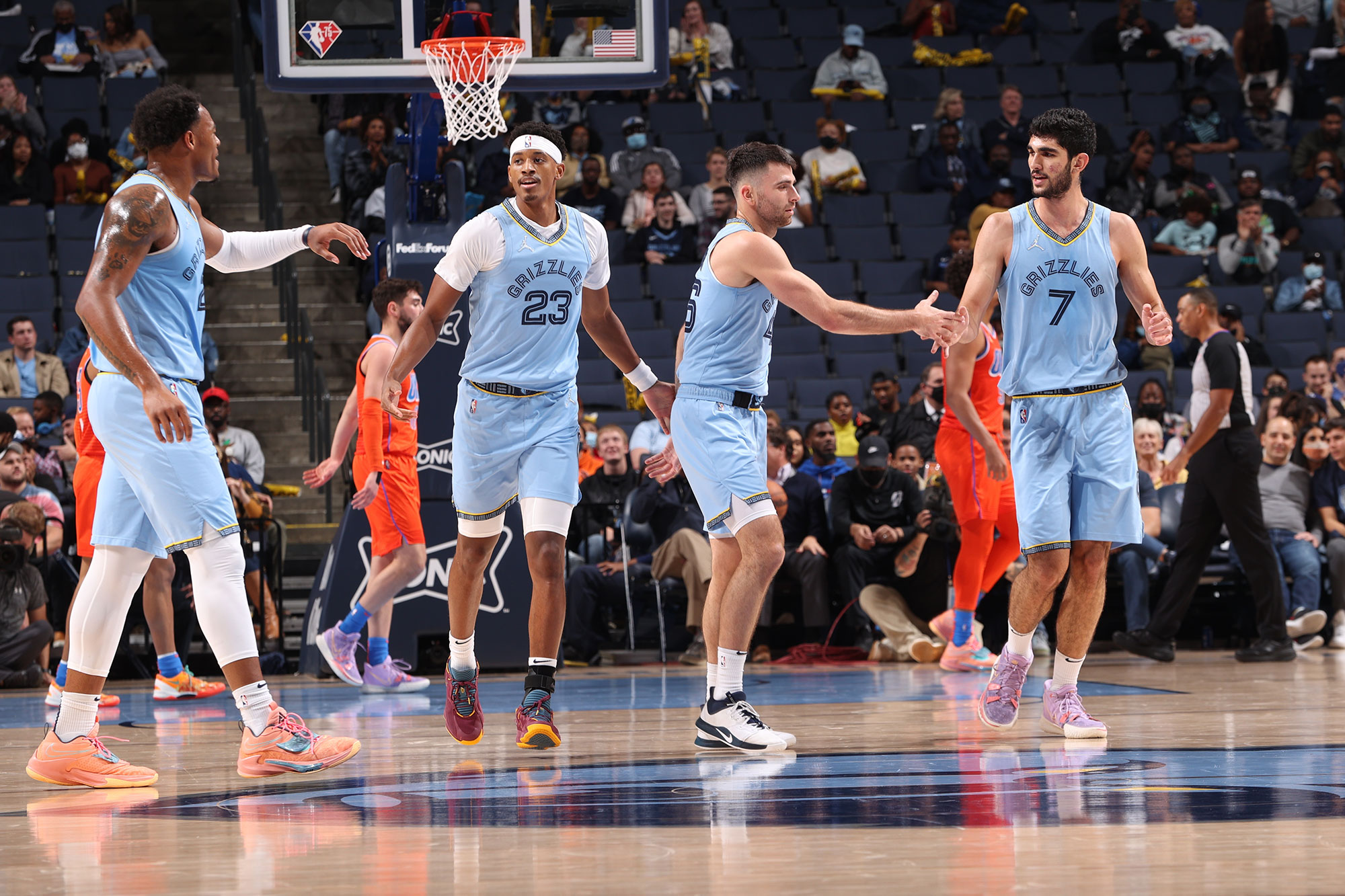 The Memphis Grizzlies didn't just beat the Oklahoma City Thunder on Thursday night, they laid an absolute beating on them. So much so, they made NBA history.
In front of their home fans, the Grizzlies defeated the struggling Thunder by a final score of 152-79, setting a league record for the largest margin of victory in a single game at 73. The previous record was set on December 17 1991, when the Cleveland Cavaliers beat the Miami Heat 148-80, a 68-point win.
Thunder head coach Mark Daigneault spoke about the embarrassing loss after the game, and chose to stick up for his team rather than rip into their effort.
"Tonight is not necessarily who we are…I think we've definitely shown that from a competitive standpoint — this isn't indicative of who our team is." said Daigneault.
"Competition comes with great joy, and it also comes with grief and frustration and anger … It's why the joy feels so good because, when you get punched and you taste your own blood, it doesn't feel right."
The Thunder have now lost seven in a row and have dropped to 6-16 on the season.
Meanwhile the Grizzlies secured their third straight victory, and improved to 12-10 in the 2021/22 campaign.