Your Guide to the Upcoming Cycling Season
By
Admin
on March 8, 2017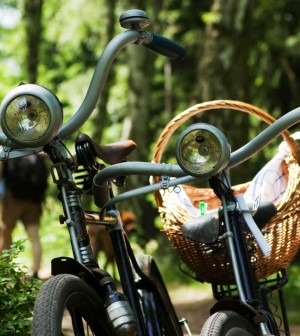 It doesn't matter if you're a road cyclist, a trailblazer or even a casual destination cyclist, a new bike is always something to look forward to after staying indoors and avoiding all that coldness of the Canadian winter months. Especially for first time cyclists, nowadays it's often difficult for the consumer to figure out which one is right for them as they can be used for so many different purposes.
Roads are different everywhere, and thus are the desires of cyclists. The needs of each cyclist can vary so much that the best way to buy a bike today, isn't to check online stores but rather your local specializing retailer. Local bike shops are typically run and employed by local cyclists who have experience riding in the area and they usually have some good insight as to what type of bike is necessary for the corresponding roads or type of terrain. A Torontonian urban cyclist would be better off with a much different bike, navigating around parked cars and sewer grates than a road cyclist from Burlington for instance. And today more than ever, there are some very specialized fits for certain roads and terrain. Gravel trail cycling for instance is common throughout Southwestern Ontario within routes like the Hamilton-Brantford rail trail, while commuters might find "fixie" bikes to be a better fit for their everyday morning road routines, and hybrids can be well suited for something in between.
And while bikes can often be expensive, if you know what you're looking for, it's possible to get a good price on a good bike, especially when searching for something used. Many old designs have come back into style and it's apparent that, like fashion, any type of bike could make a comeback. Even knowing that the once loathed foldable bike has found its market and consequently, its way back into the mainstream.