Yankees sign Aaron Hicks to seven-year contract extension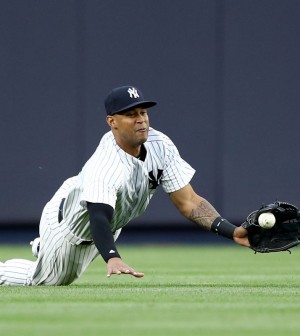 The New York Yankees have locked up Aaron Hicks to a long-term deal.
The team announced that they have signed the 29-year old outfielder to a seven-year, $70 million contract extension that will take effect following the 2019 season.
Hicks, who was selected 14th overall in the 2008 MLB Draft, will be heading into his 7th MLB season and fourth with the Yankees organization.
He is coming off an impression 2018 campaign where he posted a .248 batting average, a career-high 27 homers, 79 RBI and a .833 OPS in 137 games.