Yankees ink Tulowitzki to league-minimum deal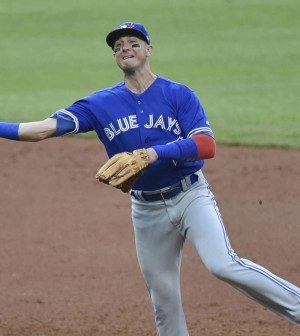 Troy Tulowitzki has found a new home.
Less than a month after being released by the Toronto Blue Jays, the 34-year old veteran shortstop has agreed to a one-year, league-minimum deal worth $555,000.
Due to injury troubles, the five-time All-Star has not played in an MLB game since spraining his right ankle running to first base during the team's 7-2 loss to the Los Angeles Angels on July 28, 2017.He missed the entire 2018 season after undergoing surgery to remove a bone spur in his right ankle.
Tulowitzki is expected to fill in a depth infielder for the Yankees while starting shortstop Didi Gregorius recovers from Tommy John Surgery.