Yankees have their eyes on Machado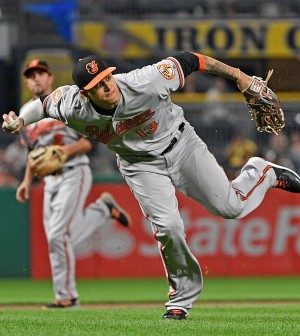 Don't let the Orioles reported unwillingness to trade Manny Machado fool you. Teams still think they can acquire the All-Star third baseman before the start of the season. One of those teams is none other than the New York Yankees, one of their divisional rivals who are projected to finish at the top of the AL East when all is said and done in 2018.
According to reports, the Yankees have checked in on Machado's availability via trade in recent weeks, hoping they can pry them away from the Orioles and further bolster an already powerful lineup featuring the likes of Gary Sanchez, AL Rookie of the Year Aaron Judge and reigning NL MVP Giancarlo Stanton. However, the Orioles asking price is still way too high for the Yankees liking.
Machado was drafted 3rd overall by the Orioles in 2010 and has put up incredible numbers in his six seasons with the franchise. During that span, he has posted a .279 batting average, .807 OPS, 138 homers, and 406 RBI in 764 games. He had an off-year in 2017, but still managed to hit 33 homers and drive in 95 runs. He hasn't even reached the prime of his career yet, but has already made three MLB All-Star appearances, and has won two Gold Glove Awards.
The 25-year old is entering the final season under arbitration. He'll be eligible to become an unrestricted free agent in 2019.