WWE legend Ric Flair hospitalized, put in medically induced coma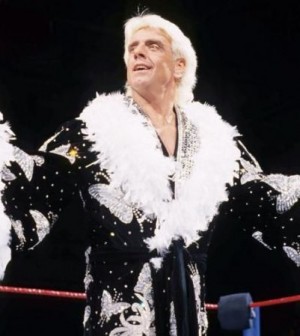 Some worrisome news coming out of the wrestling world.
WWE Hall of Famer Ric Flair was hospitalized over the weekends after he began experiencing issues with his heart.
According to sources, the 68-year old has been put in a medically induced coma as doctors are preparing him for surgery.
Ric Flair's agent and the CEO of Legacy Talent LLC Melinda Morris Zanoni provided an update about the wrestling legend early Monday morning on her Twitter account:
"Are u a Fan/Friend of Ric Flair? If so, we need prayers & positive energy for our Living Legend as he is dealing with some tough medical issues" said Zanoni.
Flair, who is known for his eccentric personality and "woo" catchphrase, has been a pro wrestler since the 1970s, and won the heavyweight championship 16 times throughout his illustrious career.
We will keep you updated as things progress.