WWE Fires Hulk Hogan After Reports Of Racial Tirade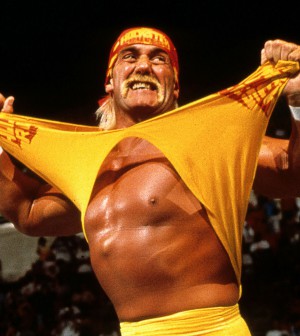 The WWE has cut ties with superstar Hulk Hogan after he admitted to a racial tirade captured in a 2007 sex tape with Heather Clem – who is the wife of American radio host Bubba "The Love Sponge".
The entertainment company also removed his WWE page, Hall of Fame page, and merchandise from their official website.
Hulk Hogan, aka Terry Gene Bollea, apologized for his use of language in the alleged video.
"Eight years ago I used offensive language during a conversation," said Hogan

"It was unacceptable for me to have used that offensive language; there is no excuse for it; and I apologize for having done it.

"This is not who I am. I believe very strongly that every person in the world is important and should not be treated differently based on race, gender, orientation, religious beliefs or otherwise. I am disappointed with myself that I used language that is offensive and inconsistent with my own beliefs."
The tape hasn't been released to the public yet. Hulk Hogan is currently fighting in court to keep it private.
The National Enquirer has published some disturbing quotes from the rant. Check them out here.
Here's a small sample:
"I mean, I'd rather if she [Hogan's daughter] was going to f–k some n—-r, I'd rather have her marry an 8-foot-tall n—-r worth a hundred million dollars! Like a basketball player! I guess we're all a little racist. Fucking n—-r."