World Anti-Doping Agency Looking to Ban Drug Used by Bradley Wiggins
By
Admin
on March 8, 2017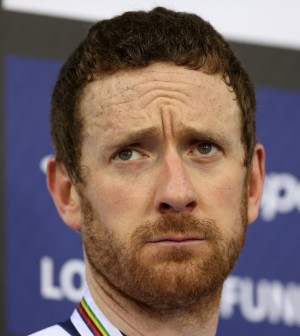 It seems like a new sports doping story comes to light almost every week. Last week saw Michael Phelps' direct endorsement of thorough, uniform policies for sports leagues and IOC should be following in regards to drug testing. This week however, sees the World Anti-Doping Agency taking active steps in order to ban the controversial drug used by Bradley Wiggins, resulting in his 2012 Tour De France win.
The drug used by Wiggins is called triamcinolone which can, in fact, be prescribed for therapeutic uses and until now, have been allowed in competition when presented with a therapeutic use exemption certificate. The drug has traditionally aided athletes with the advantage of reducing their weight but still maintaining their strength. However the ruling made on Wiggins has since confirmed that there were more traces of the drug in his system than necessary for his treatment. While the drug can, in fact, be ingested in various legal ways, it's too difficult for WADA to decipher between the various uses. This is the unfortunate loophole which has let some athletes, like Wiggins, slip by without question.
It's apparent that an outright ban is the only way to combat the use of this drug in sporting, but the agency is currently looking into partnering with government agencies like the FBI to support their rules in order reinforce these rules with a more firm grip. It was agencies like the FBI which had helped investigate the Armstrong case and bring the truth to the forefront. So apparently when law enforcers step in, sports doping are far better off than without them.