Wade decides to return for one last season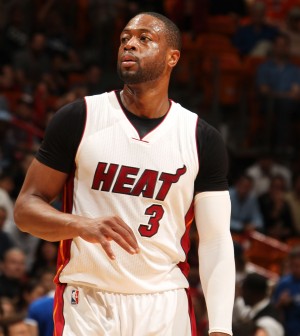 Guess who's back?!
12-time NBA All-Star and Miami Heat legend Dwyane Wade announced Sunday that he has decided to return for one last season before officially calling it quits after 2018/19.
"I've always did things my way. Whether they've been good or whether they've been bad, I got here because I've done things the way that I feel is right for me and right for my family. And what I feel is right — I feel it's right to ask you guys to join me for one last dance, for one last season." said Wade.
"This is it. I've given this game everything that I have, and I'm happy about that, and I'm going to give it for one last season, everything else I have left."
Dwyane Wade, who recently opened up a pizza restaurant in Miami with teammate Udonis Haslem, is expected to sign a one-year deal for the veteran's minimum at $2.4 million later this week.
The 36-year old has averaged 22.5 points, 5.5 assists and 4.7 rebounds over a span of 982 regular season games and 15 NBA seasons, the vast majority of which were with the Heat.
He also has three NBA titles, an NBA scoring title and an NBA Finals MVP under his belt.