Voynov Suspended Indefinitely After Domestic Violence Arrest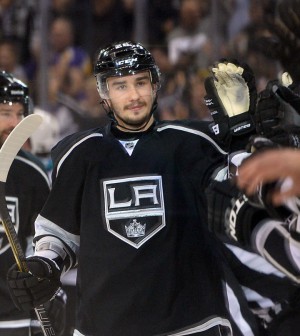 The NHL has suspended Los Angeles Kings defenseman Slava Voynov indefinitely after he was arrested for domestic violence on Monday morning.
The league will formally investigate the allegations against Voynov before deciding his fate. Even though he is banned from participating in any team activities, he will be paid throughout the duration of the investigation.
According to Section 18-A.5 of the NHL collective bargaining agreement:
"The League may suspend the Player pending the League's formal review and disposition of the matter where the failure to suspend the Player during this period would create a substantial risk of material harm to the legitimate interests and/or reputation of the League."
The 24-year has won two Stanley Cups in his three-plus seasons with the Kings. He has compiled 2 assists in six games this season.