Virtanen to miss one month due to fractured rib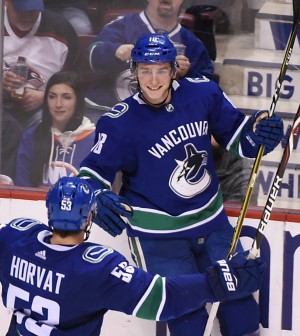 The Vancouver Canucks can expect to be without Jake Virtanen for some time.
Head coach Travis Green confirmed Monday that the team will be without forward Jake Virtanen for approximately one month because of a fractured rib.
The 22-year old, who was selected 6th overall in the 2014 NHL Draft, sustained the injury when he ran into Ryan Getzlaf early in the first period of the team's 1-0 loss to the Anaheim Ducks on February 13.
Virtanen is currently in his fourth season with the franchise. He has compiled 12 goals, 10 assists and a minus-3 rating in 50 games so far in 2018/19.