Vince Young set for move to CFL?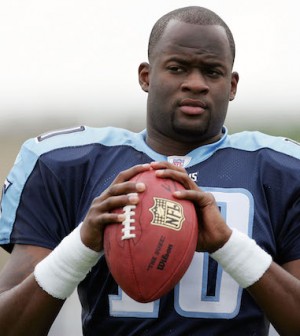 Vince Young is reportedly in contract talks with the Saskatchewan Roughriders.
The former third overall pick in the NFL Draft hasn't played in a regular season NFL game since 2011 while with the Eagles and moved on to have offseason sessions with the Bills, Packers, and Browns, but never made any of the teams.
The CFL seems like it could be a natural fit with a more wide open field that could cater to his speedy style but it remains to be seen whether the former Texas standout has anything left to give in his legs.
One of the most decorated college athletes in NCAA history, Vince Young was drafted to the Titans and won Offensive Rookie of the Year but everything went seriously south from there and he never regained any of his form.