Victoria Azarenka might miss U.S. Open due to custody dispute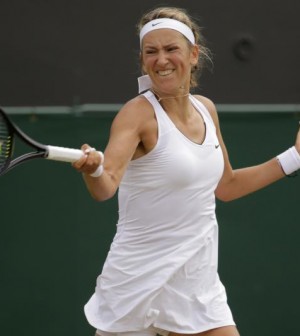 Former no. 1 WTA player Victoria Azarenka has been dealing with custody issues involving her son Leo and her ex-boyfriend Billy McKeague. And for that reason, she may be forced to miss the U.S. Open later this month.
She updated fans on Twitter about her uncertain situation on Thursday.
"Shortly after Wimbledon, Leo's father and I separated and as we work to resolve some of the legal processes, the way things stand now is that the only way I can play in the US Open this year is if I leave Leo behind in California, which I'm not willing to do." said Azerenka.
"I remain optimistic that in the coming days Leo's father and I can put aside any differences and take steps in the right direction to more effectively work as a team and agree on an arrangement for all three of us to travel and for me to compete but, more importantly to ensure that Leo has a consistent presence from both of his parents."
The 28-year old Belarussian initially made her return from maternity leave to tennis at the 2017 Mallorca Open on June 19. She has failed to advance passed the Round of 16 in both of the tournaments she has participated in this season.