Vermette gets 10 games for slashing official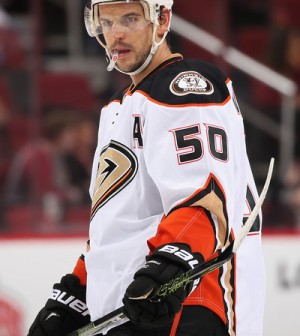 Anaheim Ducks forward Antoine Vermette has been handed a 10-game suspension for abuse of an official.
Vermette took a slash at a linesman after it appeared that the ref dropped the puck without Vermette being set.
To go along with the 10 games, should it be upheld, Vermette will also surrender just under $100,000 of salary for the infraction.
The 34-year-old Quebec native has posted eight goals and 22 points this season.