Venus Williams Reportedly Not at Fault in Deadly Crash
By
Admin
on December 21, 2017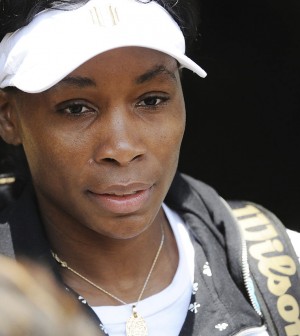 Back on June 9th, professional tennis player Venus Williams was involved in a car crash that killed a 78 year old man days after suffering various injuries and a broken arm as a result. Now, Williams will not be charged for her part in the crash as reports have proved that a third car involved cut her off as she attempted to get across to a far lane on a Florida highway.
The officer leading the investigation has stated that all of Williams' actions were legally justified but the person who cut her off, according to security footage, forced her into a position to cross and as a result, get hit by the wife of the deceased man's vehicle, causing a 65km per hour crash. However, the opposition claims that because they had the green light, Williams' actions were of fault and violated their right of way.
Nevertheless, despite trauma as a result of the event, Williams still competed at Wimbledon weeks later but lost to her opponent. Following the conclusion of the series, a reporter interviewed her about the incident causing her to cry in an emotional breakdown during the press conference. It's sad to see what is clearly a sad incident tear apart so many lives and unfortunately, it seems as though, due to the lawsuit, this story for both her and the widow involved in the incident, won't go away anytime soon.