Venus Defeats Serena Williams
By
Admin
on March 13, 2018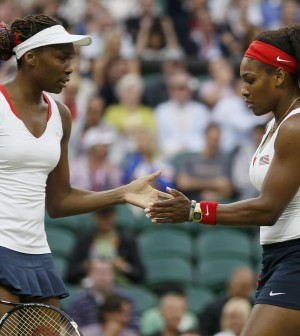 The Venus and Serena Williams rivalry have been ongoing for the past twenty years. The two star tennis players have had their ups and downs but after finally making a comeback following the recent birth of her baby, Serena looks to be the inferior player by comparison. This updated comes as Venus Williams has recently managed to get back into the world's top ten spot.
Last night, Venus defeated Serena at the BNP Paribas Open marking her first win over Serena in four years.
Although it's hard to argue Serena is truly an inferior player coming off her recent pregnancy as well as her longstanding history of success in the sport, many are looking at this paradigm shift and saying this could be Venus' time to shine. "That's going to be a huge story, maybe the story of the year. Hopefully, she decides to play a lot and enjoy herself in the process" said Tennis star Roger Federer.
But Venus attributes this win to simply more practice since Serena's been off the court due to her pregnancy. That being said, Serena has admitted that Venus has upped her game, saying she played much more consistently and powerfully. Serena knows she has to improve and at least had the confidence to admit that she was " Missing shots that I never miss…It's not exactly where I want to be, but I'll get there eventually."